Mourinho aimed veiled digs at rivals Arsene Wenger and Jurgen Klopp after booking a spot in the EFL Cup Final at Wembley.
The much hyped Mourinho and Wenger rivalry took a new turn as the Manchester United boss had another indirect dig at the Arsenal boss after claiming that he kept his cool despite the referee awarding a controversial penalty during their 2-1 loss in the EFL Cup semi-final second leg.
The Red Devils had outplayed Hull 2-0 in the first leg at Old Trafford and now they advanced into the final with a 3-2 aggregate.
Pundits believe that the referee's decision to award the penalty was a bit harsh on the visiting side.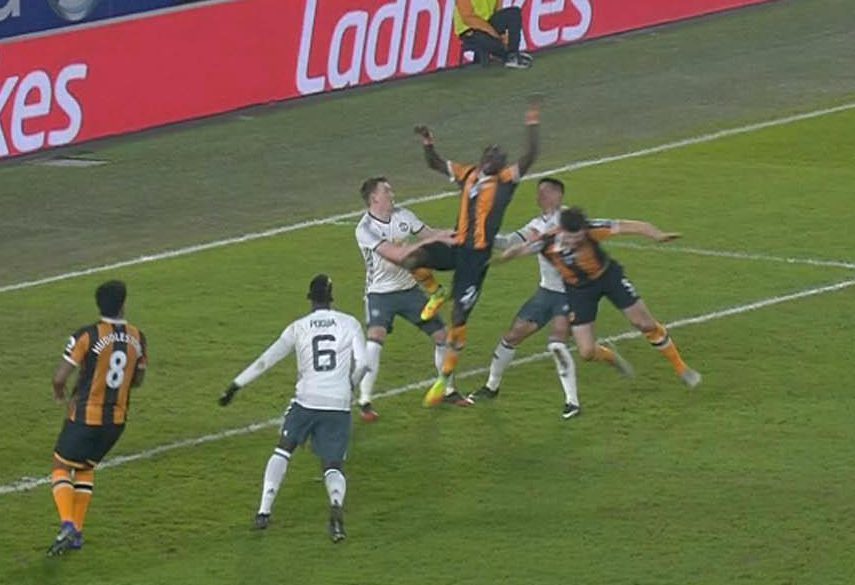 Replays showed two tussles inside the penalty box as the visitors were defending a corner. Phil Jones was involved in a push-and-pull with Oumar Niasse and Marcos Rojo briefly held the shirt of Harry Maguire, but there was not much of a contact. But referee John Moss awarded the penalty.
It is believed that Jose Mourinho was not happy with the referee's decision and had confronted John Moss about it at half time.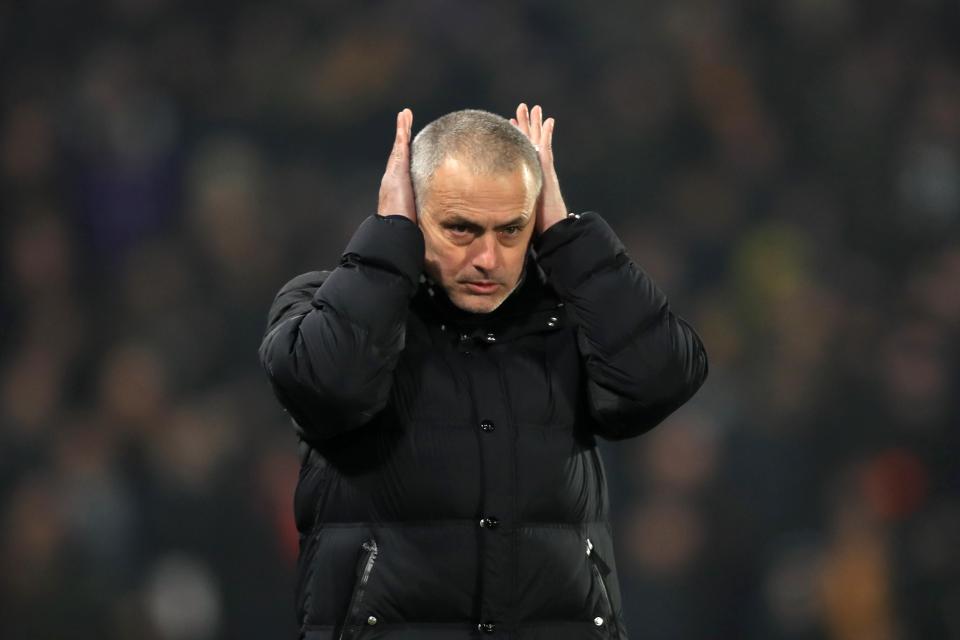 But the Portuguese manager gave himself credit for not overacting to the decision and receiving marching orders to the stands, like Wenger did during Arsenal's 2-1 win over Burnley.
Arsene Wenger is set to appear before the FA's disciplinary chiefs on Friday.
Gunners manager Arsene Wenger is set to face a four-match touchline ban after branding referee Jon Moss a "cheat" during Arsenal's 2-1 win over Burnley.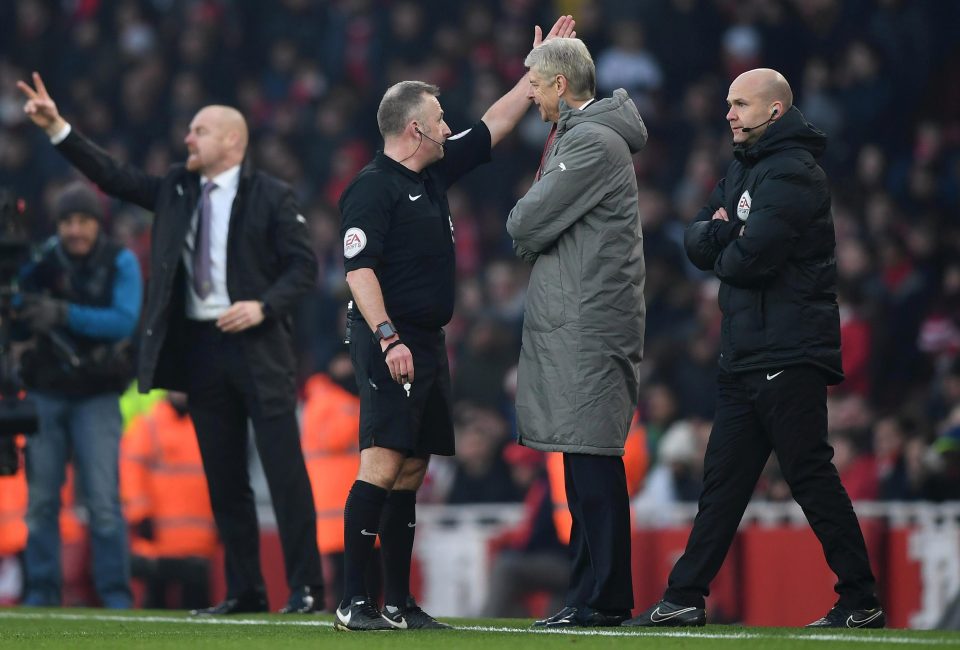 Arsenal manager Wenger has also been charged by the Football Association for his misconduct towards fourth official Anthony Taylor.
Arsenal boss Arsene Wenger was sent to the stands during an injury time bust-up.
ALSO READ: Gone With The Wind: Liverpool Boss Klopp Gives Bizarre Excuse After Southampton Defeat
Arsene Wenger was disgusted after referee Jon Moss awarded Burnley an extra-time penalty and the result was the Frenchman getting sent-off to the stands.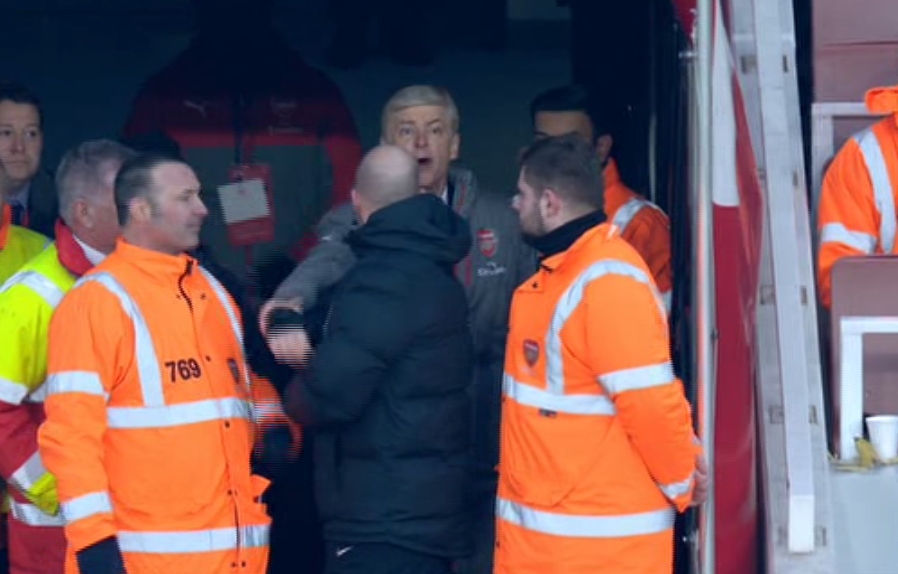 Wenger had refused to leave the pitch and had pushed fourth official Anthony Taylor, who tried to send him to the stands.
Taylor was also at fault for trying to send Wenger off as it is the responsibility of the stadium safety officer.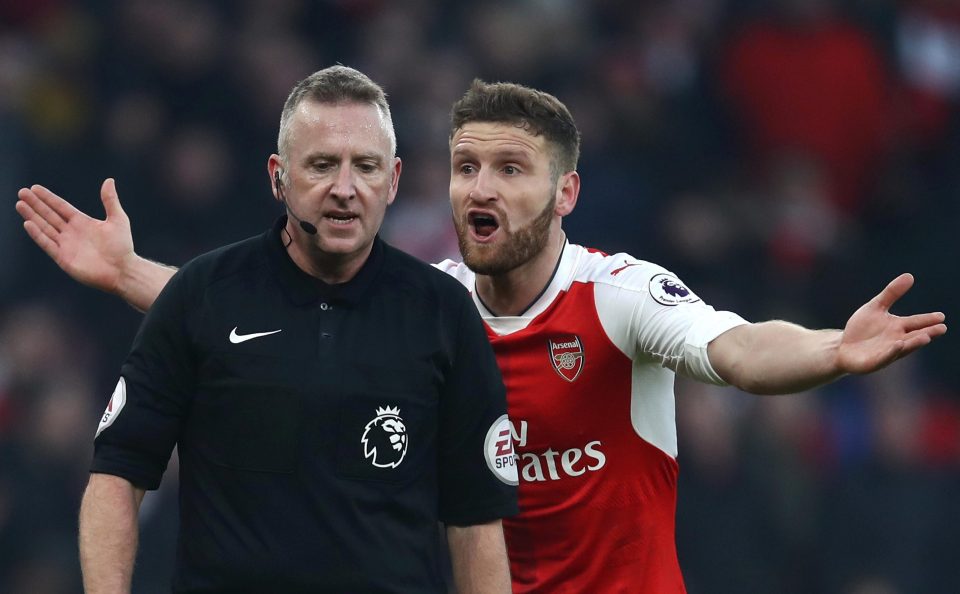 Arsene Wenger eventually accepted his marching orders and was hooked onto the television as Alexis Sanchez helped the 10-man home side to a win in the Super Sunday clash.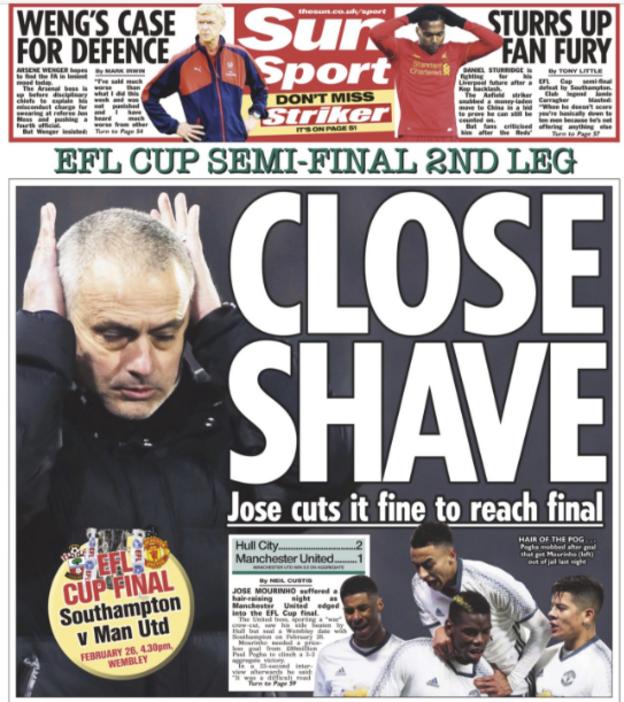 And in a post-match interview, Mourinho took an indirect dig at Wenger, stating: "I don't want to say anything else because it's enough. I'm calm, I behaved on the bench, not sent off, no punishment, so no more words."
"I just want to say congratulations to my players because it was difficult to get to the final and we are in the final."
Manchester United manager Jose Mourinho accentuated that his side did not lose despite suffering a shock 2-1 defeat to Hull City in the EFL Cup semi-final second leg.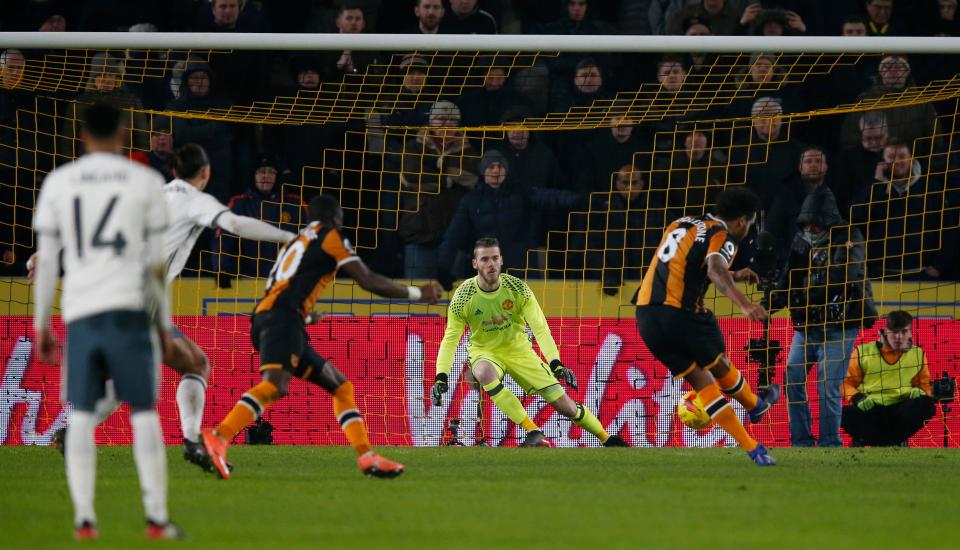 Tom Huddlestone scored from the spot kick to open the scoring for Hull City on Thursday.
Man Utd's world record signing Paul Pogba levelled the score for Mourinho's side from a brilliant effort from close range.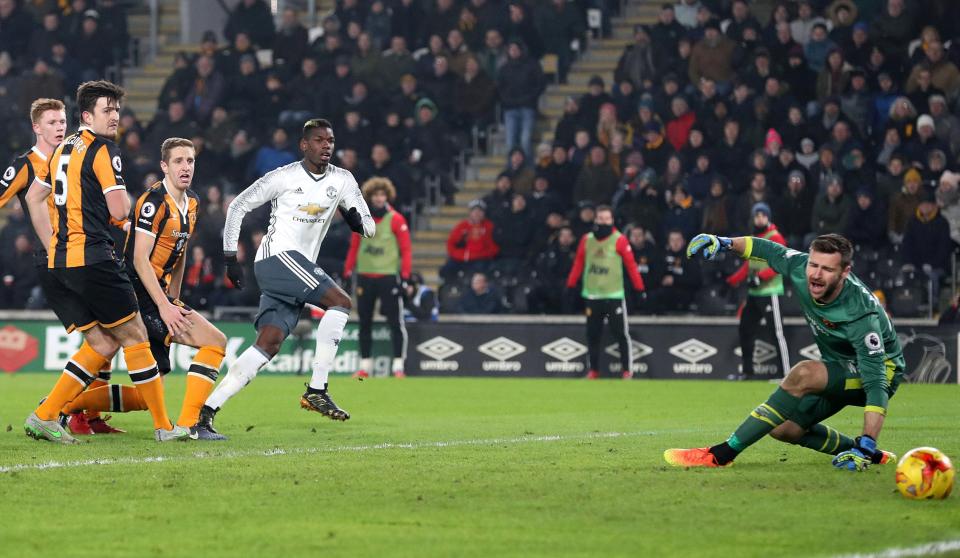 Mourinho said: "I only saw two goals," said the Portuguese. "It was 1-1."
"I saw the Pogba goal and their goal was a fantastic goal – great action, great cross and the guy coming in at the far post. 1-1."
Mourinho now has the chance to clinch the League cup trophy for the fourth time and could match the record of former Man Utd boss Sir Alex Ferguson and ex-Nottingham Forest manager Brian Clough.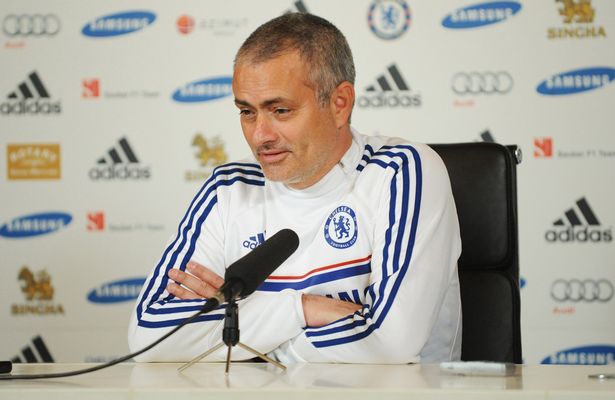 Mourinho, who had clinched trophies in all the three finals as Chelsea boss, said: "Wembley is Wembley. It is for professionals with passion for football."
"It has a special meaning, a special feeling. Of course I am happy to be there. Of course I am happy to bring many thousands of our fans because I think also for them it is something they will always remember."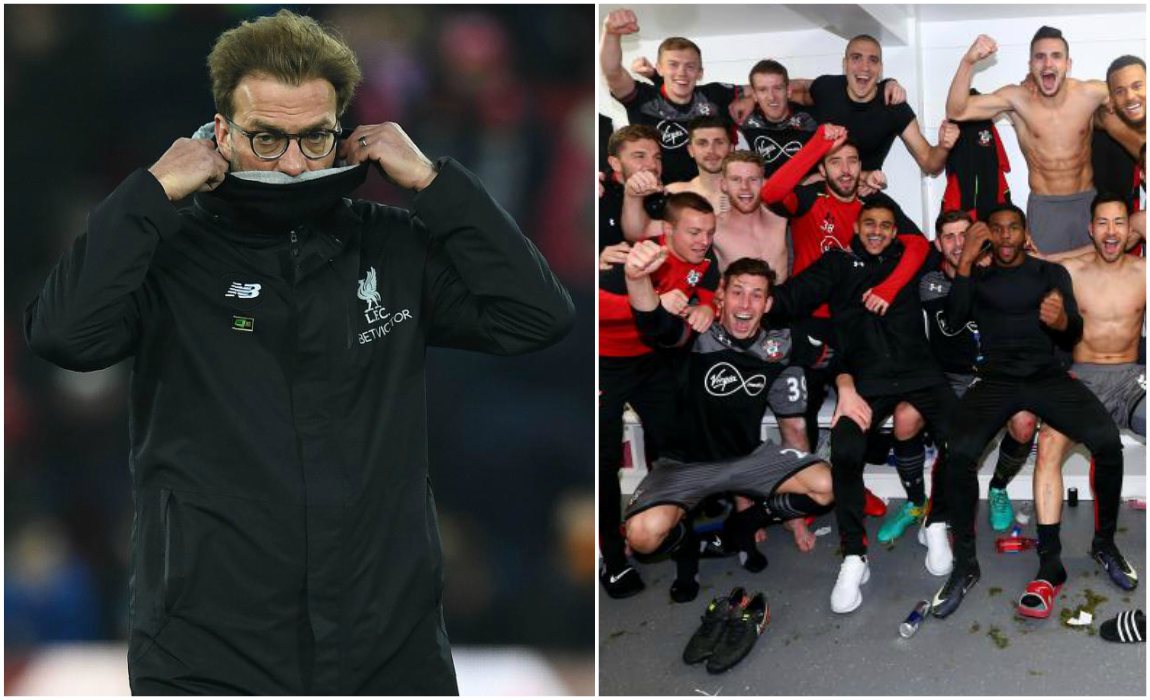 Southampton will be eyeing to win their second major trophy in their footballing history after outplaying Klopp's Liverpool 2-0 on aggregate in the other semi-final clash.
Premier League giants Liverpool were ousted of the EFL Cup after suffering a 1-0 defeat to Southampton in the second leg of the semi-final clash (2-0 on aggregate).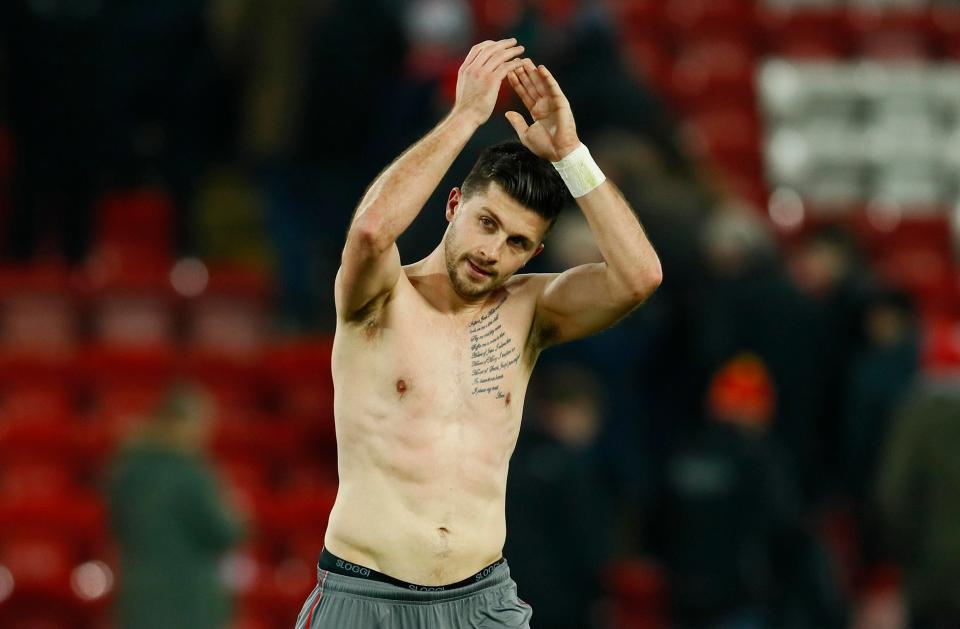 Shane Long scored a late winner to book a place for Southampton in the final of the EFL Cup.
Liverpool boss Jurgen Klopp was not happy with referee Ben Atkinson for not awarding the Reds a penalty after the ball hit Shane Long's arm inside the penalty box.
The former Borussia Dortmund manager insisted that Southampton deserved to win the clash over the two legs and he accentuated that his players failed to cope with the wind on Wednesday evening.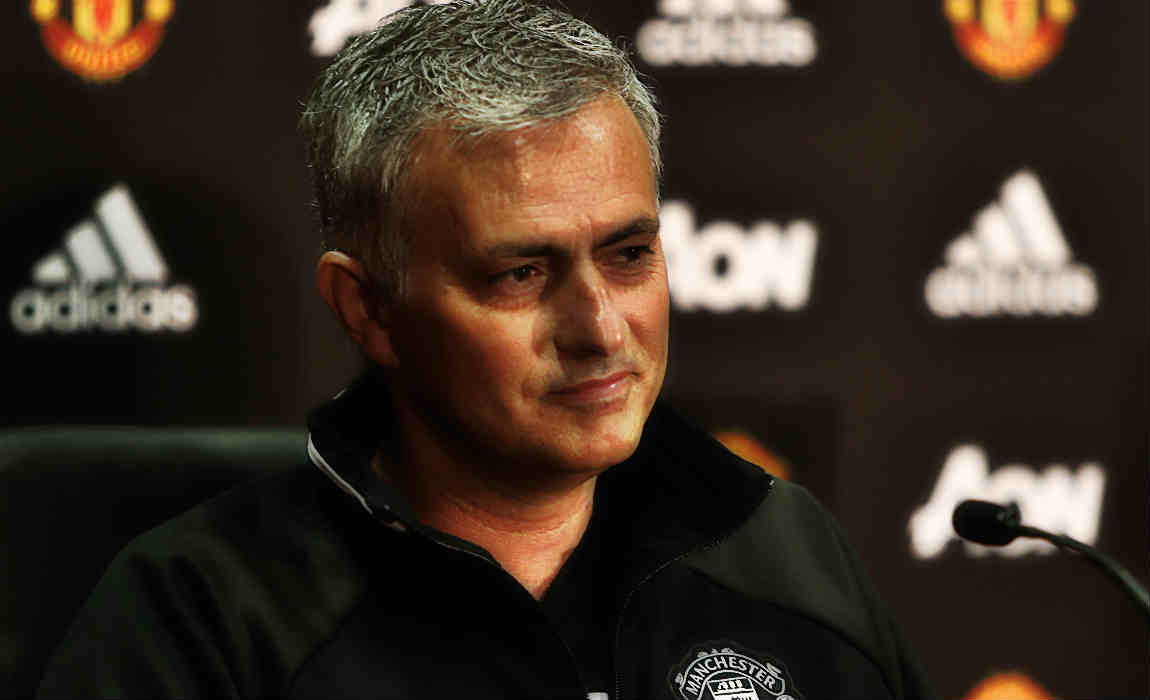 Portuguese has a reputation of being the undisputed king of mind games and we all know that when it comes to getting inside the mind of your opponents, no one is better at this art than the former Chelsea boss.
And Mourinho also took a veiled dig at Klopp after the EFL Cup semi-final clash at Hull, stating: "It doesn't matter against who or where, we are never favourites.
"Normally the stadium [Wembley] is windy and it's difficult."