We all knew Pep Guardiola will be tough on Man City players but not this tough! Reports have emerged of the new coach imposing a strict diet on players with overweight players banned from taking part in the first-team until they are slimmer…no kidding!
Facing the 'Biggest Loser' challenge is Samir Nasri who has been ordered to lose weight before the 29-year-old can rejoin his team-mates.
Guardiola is carefully monitoring players' diets, with high-calorie fruit juices, pizza and processed foods all off limits.
Defender Gael Clichy revealed that anyone who fails to meet Guardiola's requirements cannot work with the first-team squad until they are the right weight.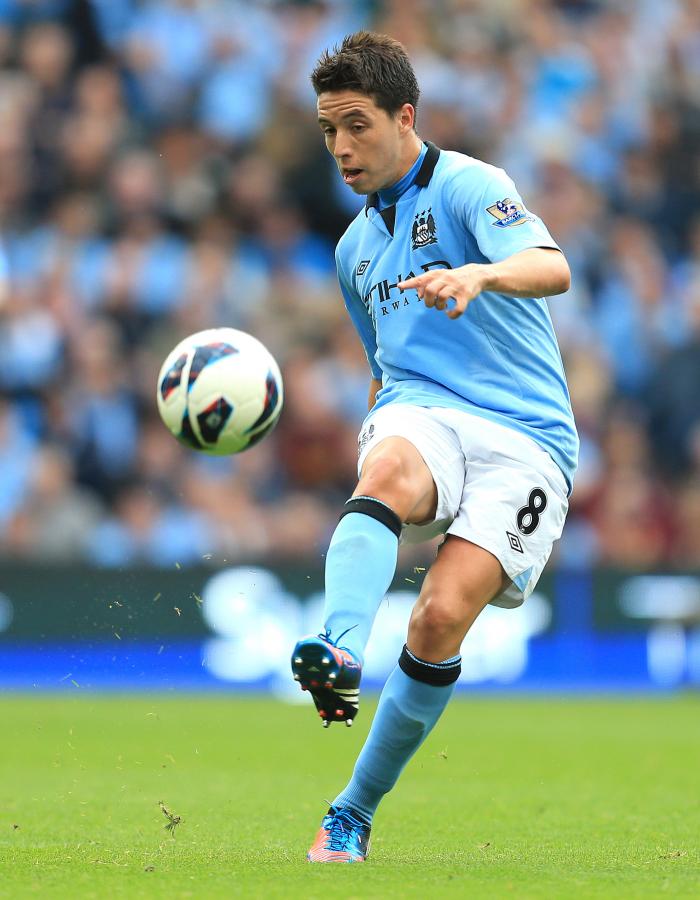 'You often hear managers say being healthy is really important,' said Clichy. 'With him, if you're weight is too high, you're not training with the team. That's the first thing.
'You can hear it a lot but, for my part, it's the first time any manager has really done it. So we have a few players who are not training with the team yet. You have to know that if your weight is 60 kilos and you are on 70 kilos, then you cannot play football because you're going to get injured and get your team in trouble. That's important.
'He cut out some juice and, of course, pizza and all the heavy food is not allowed. Some people think that's normal but, in truth, it's not always like this. I know because I've been playing football for a long time. It's really refreshing and very exciting.
Clichy believes it's only natural that the players have raised their game to impress Guardiola. 'Any manager who comes into a new club brings an energy,' he said.