Bollywood superstar Priyanka Chopra has now added yet another feather to her name after an incredible year – where she metamorphosed herself from a Bollywood star to a global sensation.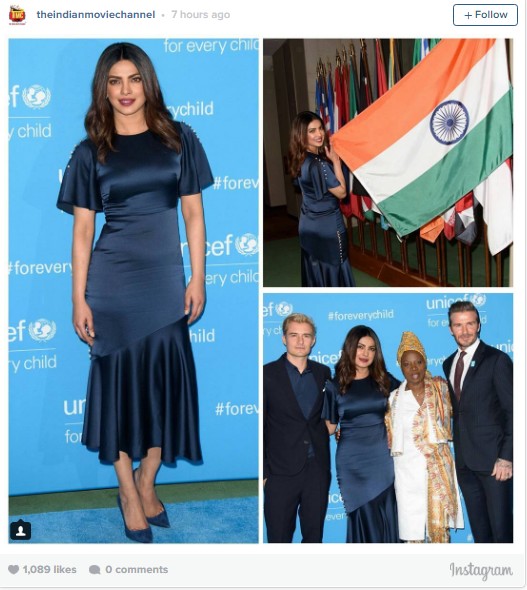 After earning her big debut in the West with Quantico and Baywatch scheduled for release, Priyanka Chopra has now been inducted as the UNICEF Global Goodwill Ambassador for promoting child rights.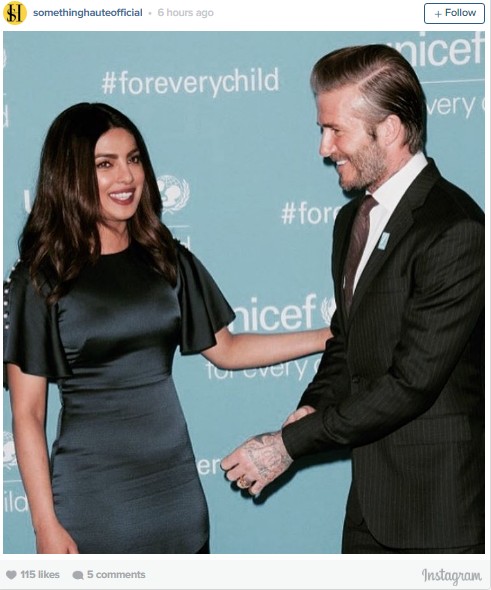 Priyanka Chopra, who has always been an avid follower of football was inducted into the position by fellow Goodwill Ambassador and footballing legend David Beckam along with Orlando Bloom, Jackie Chan and Millie Bobby Brown.
Priyanka had been working as India's UNICEF Goodwill Ambassador for the past ten years and now her association with the organisation has global.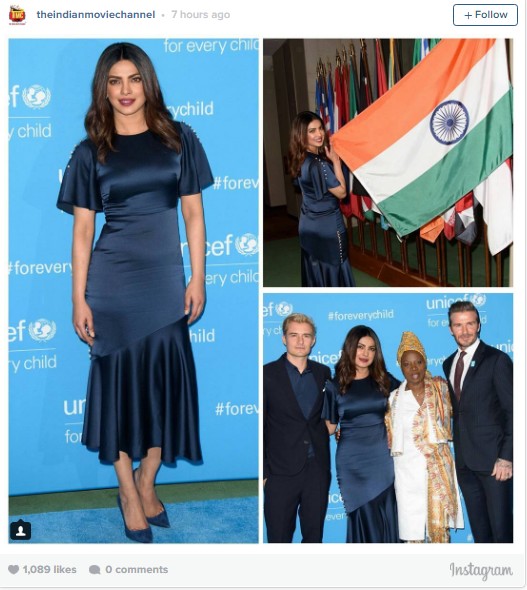 Priyanka was present at UNICEF's 70th-anniversary event at United Nations Headquarters in New York on Monday, where she was snapped having a gala time with Manchester United legend David Beckham, Orlando Bloom, Jackie Chan and Millie Bobby Brown.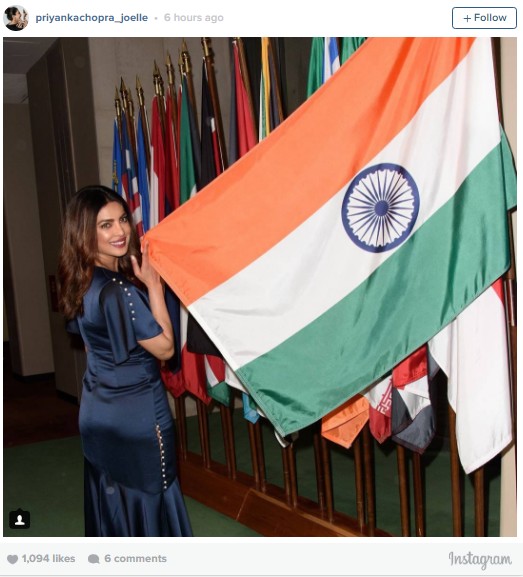 After receiving the global role, Priyanka said: "My involvement with UNICEF ten years ago in India. Today I stand here humbled enriched, committed because of that exact experience. I want to thank the India team who has worked tirelessly with me for 10 years now for the amazing journey so far. And I want to thank the UNICEF for giving me this opportunity to extend the work that I can do."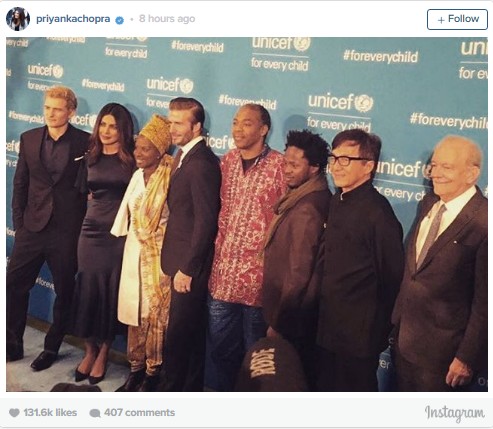 Priyanka took to social media to announce the great news.
"Can't believe it's been 10 years! Honored to now serve as @UNICEF Global Goodwill Ambassador along with this amazing group #ForEveryChild," she posted.