Manchester United have been the most successful team in the history of the Premier League, winning 13 titles. Sir Alex Ferguson and the Red Devils were rampant for many, many years culminating in their final one coming in 2013. That team, not the finest that United have ever fielded, captured the crown with some mesmerizing wins and a "never say die" attitude.
On Sunday, champions Manchester United lifted the Barclays Premier League trophy for the 13th time. #BPL pic.twitter.com/IEDldqIhJt

— Premier League (@premierleague) May 13, 2013
Since then, they have failed to scale those heights under a series of managers. However, the addition of a couple of heavyweights in Jadon Sancho and Raphael Varane are lifting expectations ahead of the upcoming season once again. In honour of the renewed optimism, FootTheBall looks at the winning squad of 2013 and where they are now.
GOALKEEPER
DAVID DE GEA
One of Alex Ferguson's most coveted signings in his distinguished tenure. De Gea arrived from Atletico Madrid in 2011 for a then British-record £18.9 million for a goalkeeper. Though he was lean and young, De Gea would go on to establish himself as the team's number one over the next 10 years.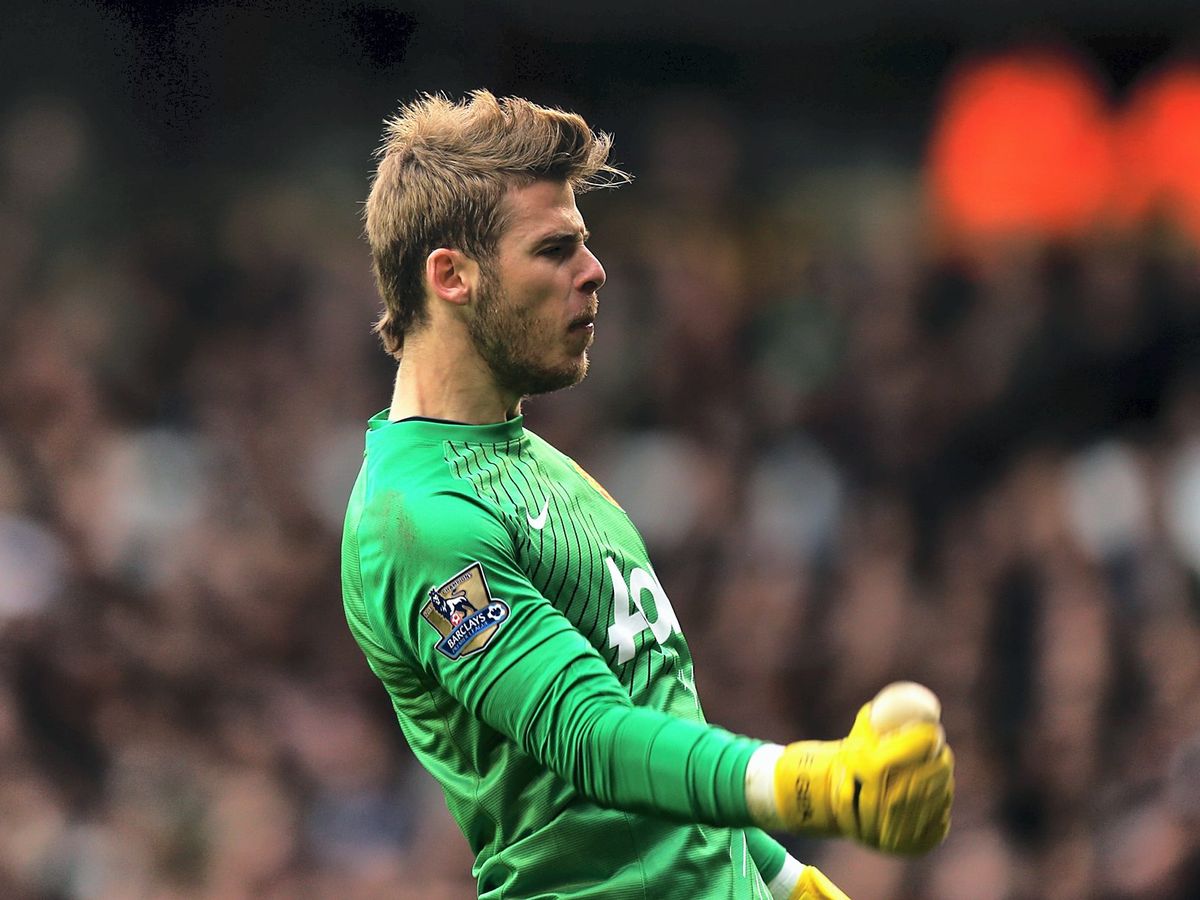 During the 2012-13 season, the Spaniard played 28 times which resulted in 11 clean sheets. He was selected in the PFA Team of the Year, his first of five selections, due to this and his importance to the side has only grown over time. De Gea has won the Sir Matt Busby Player of the Year award four times but his starting spot came under heavy scrutiny last season. With the rise of Dean Henderson, he only made 36 appearances in all competitions, the fewest ever.
🗓️ #OnThisDay in 2011, David de Gea signed for Manchester United!

🏟️ 441 appearances
✋ 155 clean sheets
🏆 1x Premier League
🏆 1x Europa League
🏆 1x FA Cup
🏆 1X League Cup#MUFC pic.twitter.com/wGNeua3vIY

— Man United News (@ManUtdMEN) June 29, 2021
He was particularly slated for his body language and dismal showing against Villarreal in the Europa League which, coupled with his overall poor showings, led to him being overlooked as Spain's number one for Euro 2020. It is clear De Gea has to work more and bring back the hunger of those early days if he is to keep hold of his starting spot at Old Trafford.
DEFENDERS
RAFAEL
The right-back joined United in 2008 along with his twin brother Fabio, becoming favorites of the fans. He was already a two-time winner of the league and with the retirement of Gary Neville in 2012 was handed the number 2 shirt. The 2012-13 season was his most productive in terms of appearances and goals with 28 and three respectively.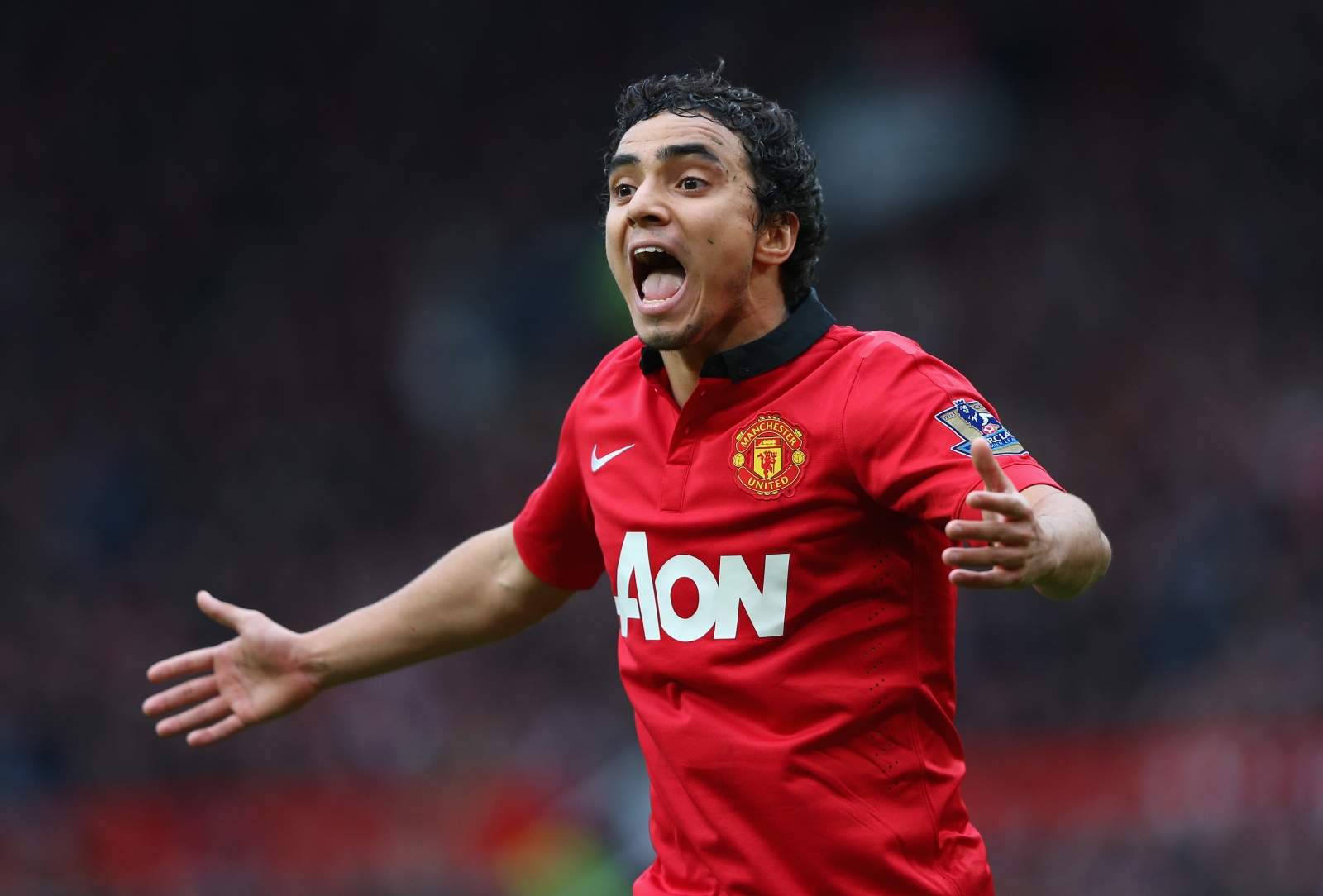 His most iconic moment of the campaign came at Anfield against arch-rivals Liverpool. Cutting in from the left with the ball, Rafael curled a shot past Pepe Reina in goal to level the game for United after falling behind early. He scored another spectacular goal against QPR from 25 yards in February in what was a solid year.
That winning felling,important 3 points we keep that team spirit… I count that head as assist 👀.@ibfk2014 pic.twitter.com/w4iqgOcmjl

— Rafael da Silva (@orafa2) November 1, 2020
Since then, his game time dipped over the next two seasons at Old Trafford before departing for Lyon in 2015. He spent five years in France, making over 100 appearances, and playing more or less regularly. Rafael joined Istanbul Basaksehir in 2020 and was in the team which claimed a shock win over his old club in the Champions League group-stage.
RIO FERDINAND
The stalwart at the back for United for more than a decade. Ferdinand was an absolute rock for the team whose commitment was on full display every time he took the pitch. He was already a serial winner with the club by the time the 2012-13 season rolled around. He would make 26 appearances over the campaign and the PFA Team of the Year in what would be an eventful personal campaign for him.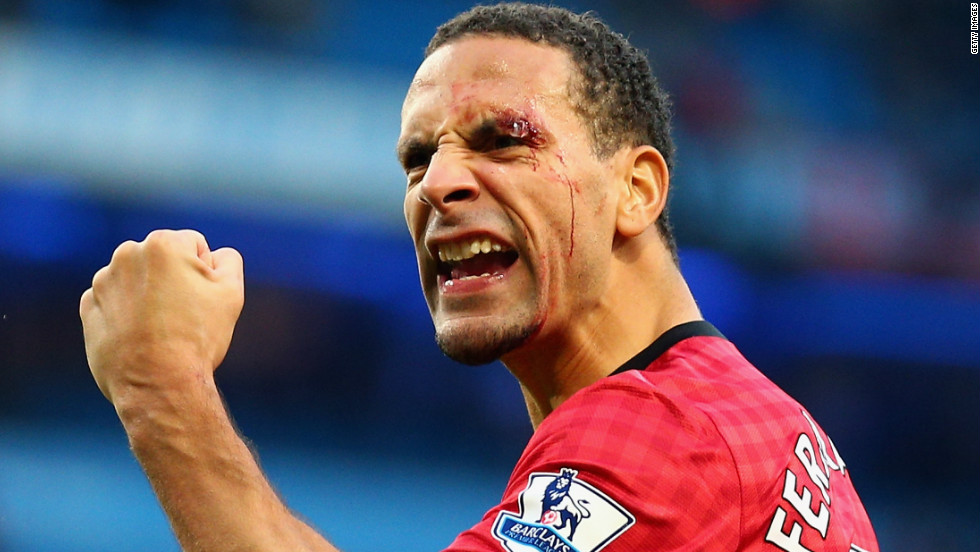 Ferdinand was hit by a coin thrown from the Manchester City crowd during the derby in December and drew blood. On a happier note, he scored the final goal at Old Trafford for Alex Ferguson, netting the winner against Swansea City in the penultimate game of the season. He would stay for a further year before moving on to QPR in 2014 where he would spend just a solitary campaign.
Special thanks to everyone at @BBCSport for all your hard work… it's been another memorable International tournament working with you all! #Euro2020 pic.twitter.com/JSUe7dLurS

— Rio Ferdinand (@rioferdy5) July 12, 2021
Having announced his retirement days after leaving QPR, he joined BT Sport as a pundit over their football coverage and makes regular appearances during games nowadays.
JONNY EVANS
The Northern Irishman made almost 200 appearances for the club, having joined in 2006. Though he had two loan spells early on after his arrival, Evans returned to establish himself as a reliable centrepiece alongside Nemanja Vidic and Ferdinand. He made 23 appearances in the 2012-13 with his most eventful outing coming against Newcastle United.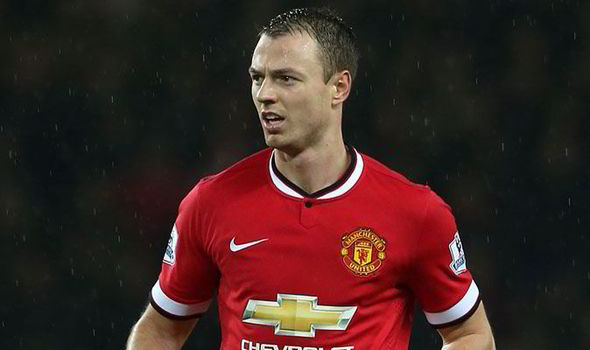 He scored in both nets on the way to a 4-3 win for United. Evans could continue at the club for a further two seasons before a decrease in game time saw him switch to West Bromwich Albion. He was a regular starter for the club and after their relegation in 2018, he signed up with Leicester City. Evans has once again become first-choice with the Foxes and was instrumental in their maiden FA Cup triumph last season.
PATRICE EVRA
The French left-back joined the Red Devils in January 2006 and soon overtook Gabriel Heinze as the starter in his position. In his eight years with the club, Evra developed a reputation for his non-stop running up and down the left flank. He was a key threat going forward, joining the attack whenever the opportunity arose.
Ig Evra: "For all the football agents around the world @manutd will never be your bank 🏦 account!!! You come here because you respect the badge and dying winning trophies" [patrice.evra] pic.twitter.com/tCtmpOFfRA

— utdreport (@utdreport) August 7, 2019
Evra scored four goals in the 2012-13 season which was his most productive across his career. Alex Ferguson kept great faith in the Frenchman who also captained the side when the regular captains were unavailable. He left Old Trafford in 2014 for Juventus where he won the league and cup double in two consecutive seasons.
Patrice Evra on Instagram pic.twitter.com/dIoxTEMo4J

— utdreport (@utdreport) May 29, 2021
Further spells with Marseille and West Ham United followed before he hung up his boots in 2019. Since then, he has made TV appearances often and has developed a feverish fan following online due to his funny videos and reactions to events in the footballing world.
MIDFIELDERS
ANTONIO VALENCIA
A true Red Devil who was beloved by all. Valencia was just coming on the back off a stupendous individual season where he was named Sir Matt Busby Player of the Year as well as the Players' Player of the Year. He was bestowed with the legendary number 7 shirt for his performances with the club which were reaping the benefits of a shrewd signing made in 2009.
Playing on the right wing, it was a subdued season for the Ecuadorian great. He only found the net once, scoring the equaliser when the score was 1-0 in a 2-2 draw with West Ham in April. After the retirement of Alex Ferguson, Valencia remained with the club till 2019. However, he was soon converted into a right-back and having taken back his number 25 jersey, performed admirably.
Gracias Familia, seguimos Luchando!! pic.twitter.com/k0zptn84g4

— Antonio Valencia (@anto_v25) November 17, 2019
He joined LDU Quito back in his homeland where he captained the side to winning the inaugural Copa Ecuador tournament. Valencia then played for Queretaro for a season before hanging up his boots for good at the end of the 2020-21 season.
MICHAEL CARRICK
The Englishman joined United having already had stints with West Ham and Tottenham. Carrick was a constant presence for the team ever since his arrival and his partnership with Paul Scholes is the stuff of legends. He remains one of the most decorated players in the history of the Premier League with his visionary passing and exemplary leadership qualities on show throughout his long career.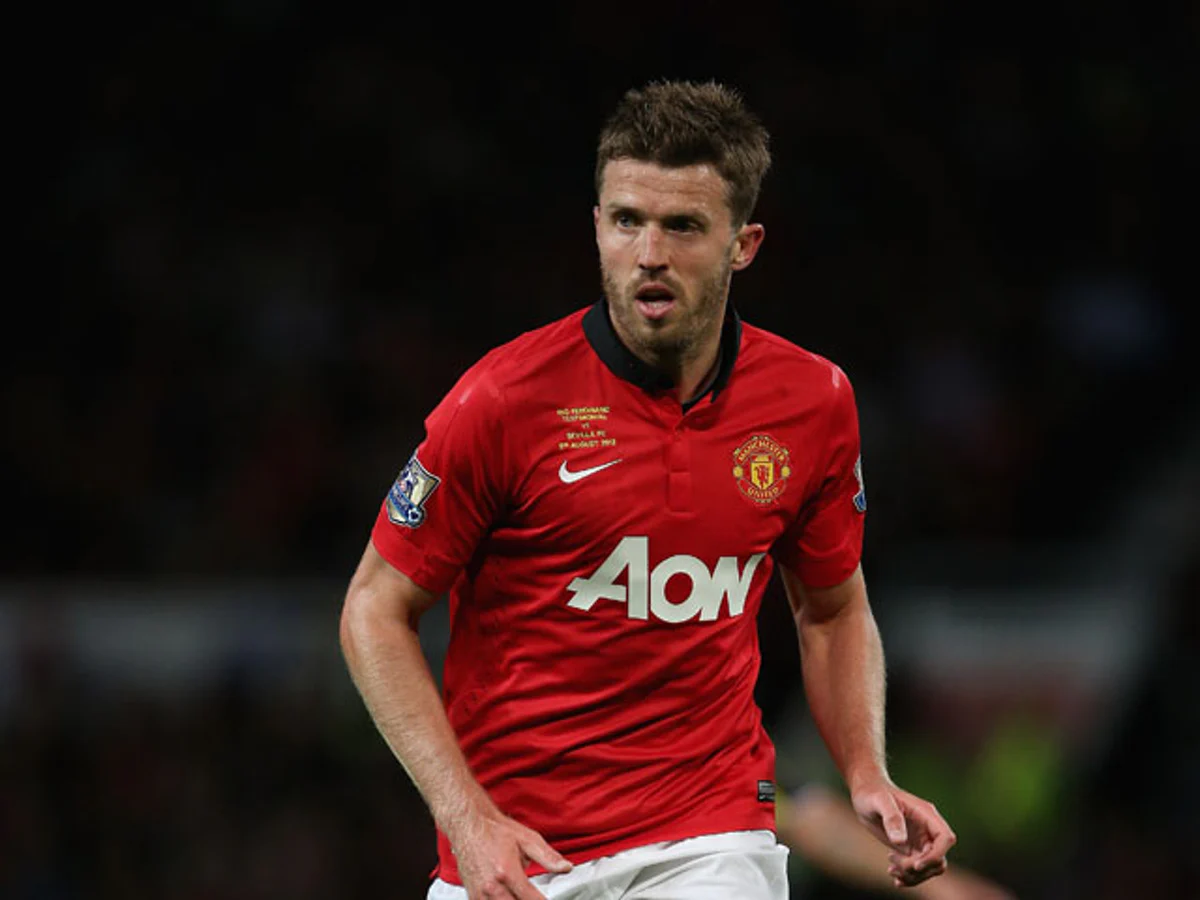 Carrick's only goal of the league season came in the 2-1 win over Stoke City from 36 games which was his highest number of appearances ever. He stayed on with the club till 2018 when he retired to begin his preparations for becoming a coach. With the arrival of Ole Gunnar Solskjaer at the helm, Carrick currently serves as one of the first-team coaches for the Red Devils and is regularly seen on match day in the dugout.
TOM CLEVERLEY
The Manchester United trainee had to bide his time before becoming a regular feature for the senior team. After loan spells with Leicester City, Watford and Wigan Athletic, he came back after Paul Scholes' retirement before the 2011-12 season. However, injuries kept interrupting his time with the squad with just 10 appearances in his first season.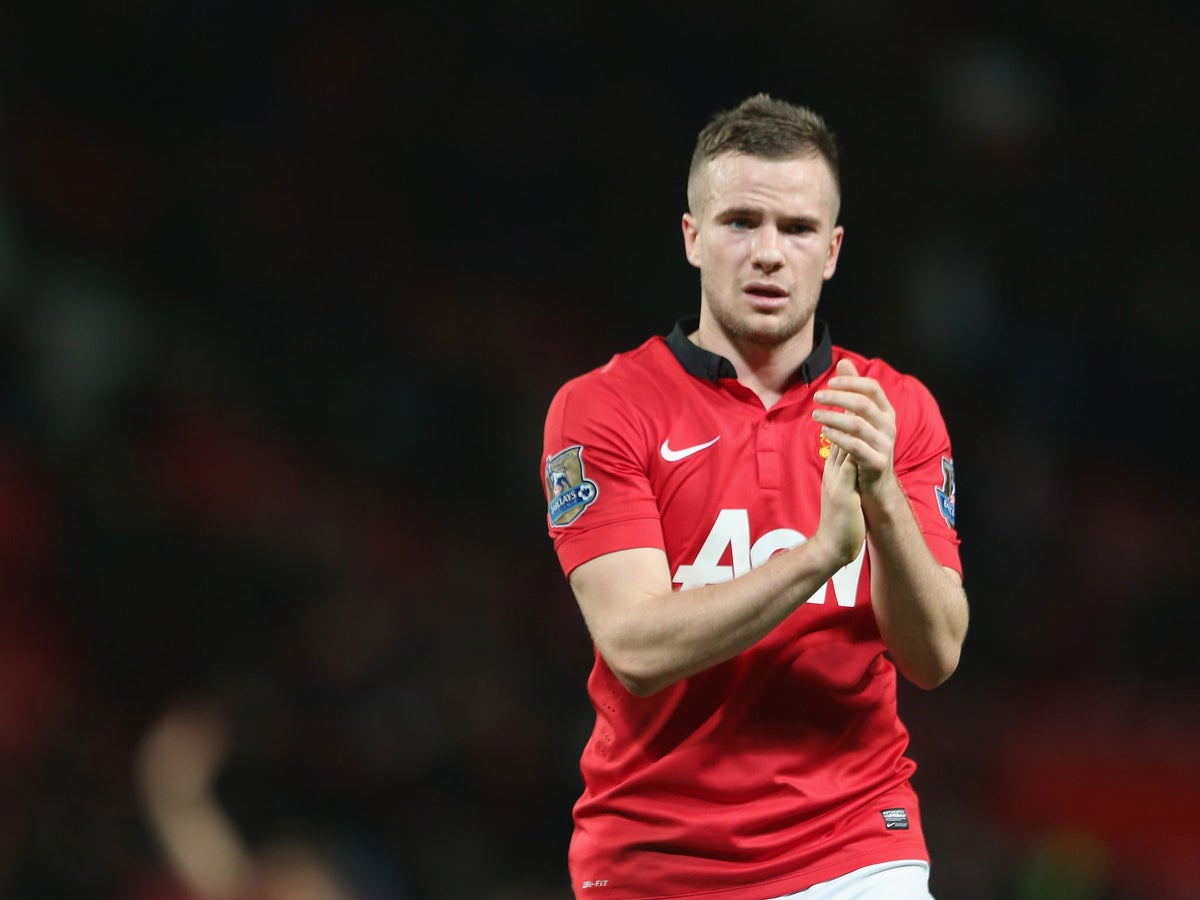 The next campaign would prove to be much more fruitful for the player and the club. Cleverley made 22 appearances, scoring two goals and struck up a healthy partnership with Carrick. That proved to be a false dawn in the player's career as he was moved on in 2014 having fallen in the pecking order.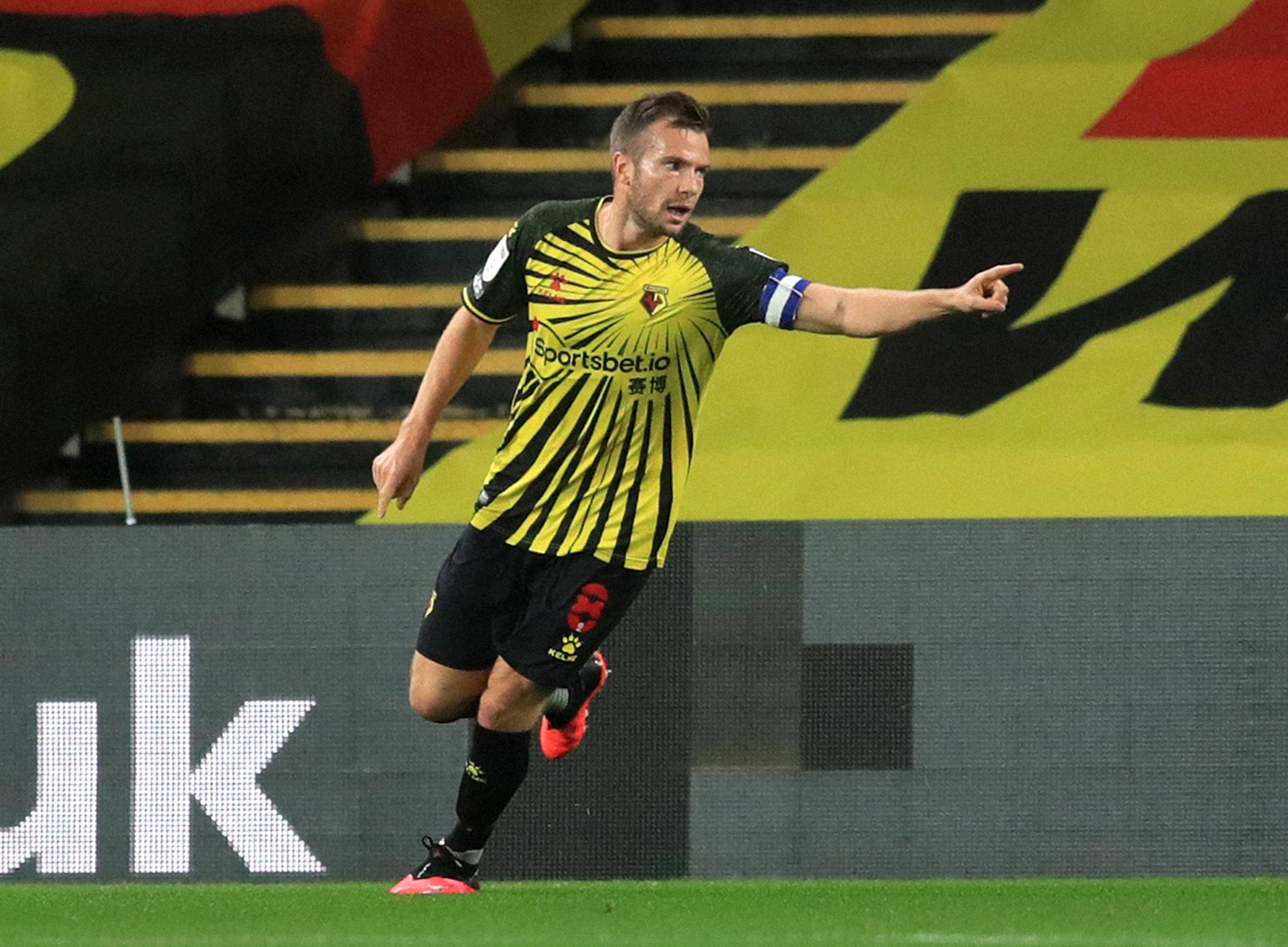 He played for Aston Villa in the 2014-15 season before spending a couple of years with Everton where, once again, game time was sporadic. Watford signed him in 2017 after a successful loan year with the club and he is now one of the captains of the Hornet, in the PL next season.
ASHLEY YOUNG
The Watford graduate was an exciting talent for Aston Villa with whom he won the PFA Young Player of the Year in 2009 as well as making the PFA Team of the Season. Young joined the Red Devils in 2011 with whom he had a stellar career. He was adept from set-pieces and scored some outlandish goals which became his trademark.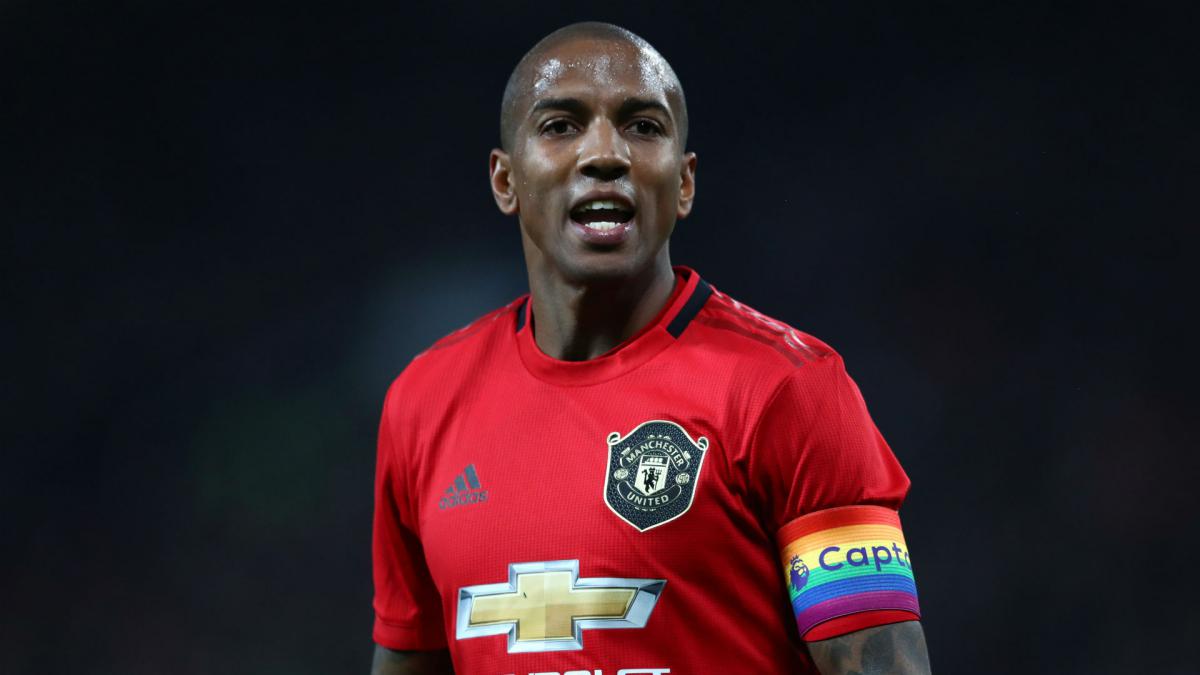 Mainly deployed on the left-wing, he cut inside regularly and got his shots off. The 2012-13 season was not one of Young's best as he made only 19 appearances in the league without scoring. With advancing age, he was moved to the wing-back position during his later years. Young left for Inter Milan in January 2020 where has continued to flourish. He won the Serie A last season before returning to Villa Park on a one-year contract to start the upcoming season back where it all began.
ATTACKERS
ROBIN VAN PERSIE
The ultimate coup of Alex Ferguson's career. The then reigning Golden Boot winner and Arsenal captain joined in 2012 with the Scotsman clearly hurting from losing the title to Manchester City in such a brutal fashion. Van Persie's debut season with the Red Devils was one of the finest in the annals of the Premier League.
Throwback to the scenes when Robin van Persie scored the winner in stoppage time against Manchester City. Limbs everywhere.pic.twitter.com/GqEyGsfuQl

— RedMancunian (@RedMancunian) November 10, 2018
The 'Flying Dutchman' was top-scorer in the league with 26 goals and had truly iconic moments that cemented his folklore. Van Persie scored a 90+2' minute winner from a deflected free-kick against the Cityzens who saw their unbeaten home run end after almost two years. However, his most noteworthy moment from that campaign was of course THAT hat-trick against Aston Villa which sealed the title.
On this day in 2013: Robin van Persie scored a hat-trick against Aston Villa to seal Man Utd's 20th top-flight title.

Goal 1 – The title
Goal 2 – Goal of the season
Goal 3 – Golden boot #mufc

— United Zone (@ManUnitedZone_) April 21, 2021
The second of those goals was one of the best seen in the history of the league, a venomous volley from distance to score after a long ball over the top. The following two seasons were less kind to van Persie who saw his game time decrease, especially at the hands of Louis van Gaal. He left for Fenerbahce in 2015 where he spent three years before sealing a dream return to home town club Feyenoord.
What a day!!!!! 🏆 pic.twitter.com/YILX7sOakY

— Robin van Persie (@Persie_Official) April 23, 2018
True to form, van Persie helped Feyenoord win the Dutch Cup in 2018 after netting in the semi-final as well as the final. Having retired in 2019, van Persie makes frequent appearances for television across Dutch and English broadcasters.
WAYNE ROONEY
The England great and Manchester United's all-time top scorer, Rooney is a beloved icon for two separate clubs in the Premier League. Rooney was an instant hit at Old Trafford upon his joining in 2004 from Everton. He was a regular scorer during his entire career, notching up several momentous ones during key clashes.
Rooney scored 12 times that season, including four braces, which provided a solid support base to van Persie. Though the season ended in a bit of a huff between him and Alex Ferguson, Rooney stayed on for four more years with the Red Devils. He joined Everton for a season in 2017 where he scored yet another hat-trick. With game time hard to come by in England, he moved to DC United in MLS where he was a regular for two years.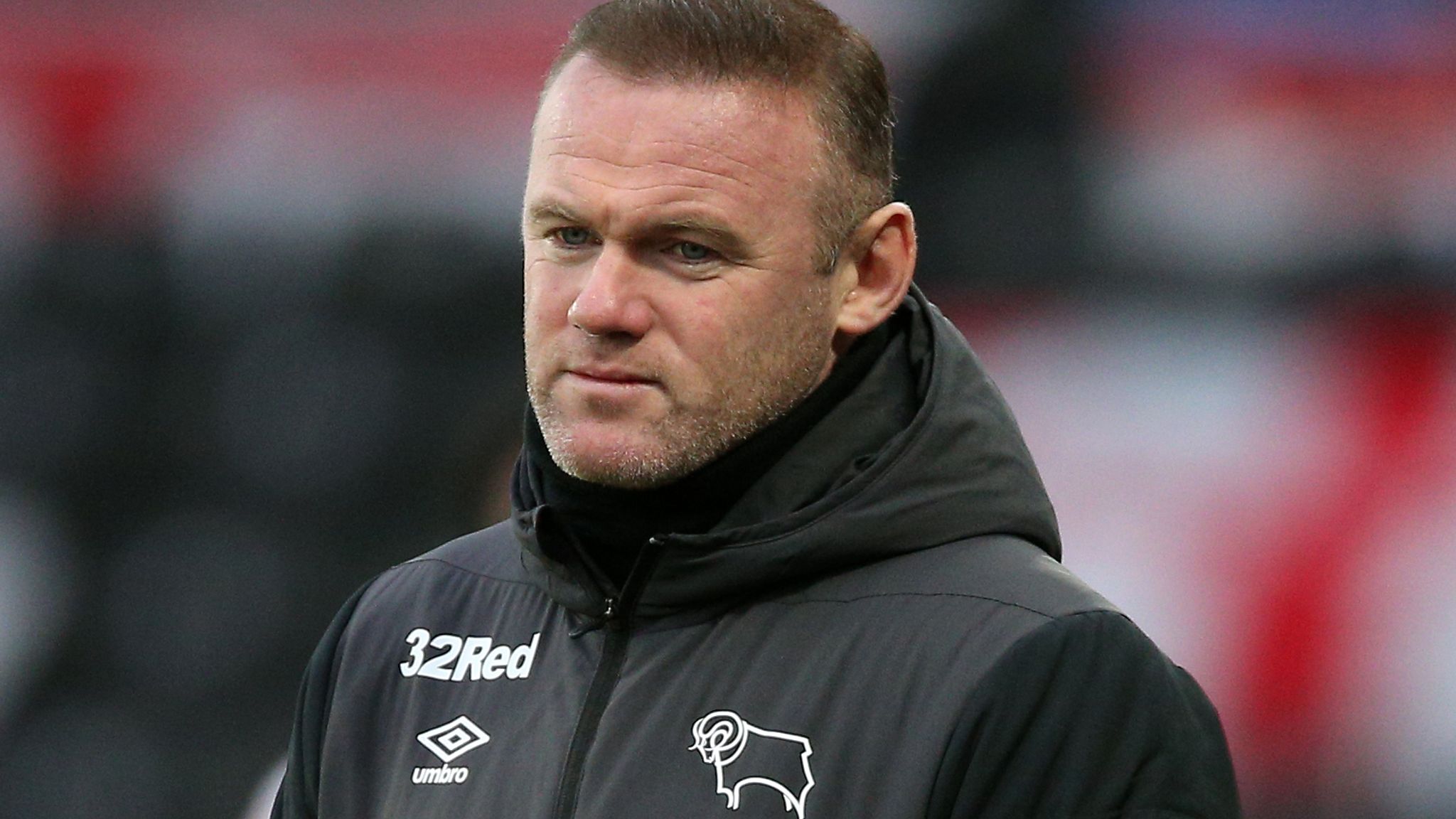 His return to England with Derby County saw him captain the Rams in 2019-20 before he was appointed the manager on a permanent basis last year. He is now preparing the squad for the upcoming Championship season though the club is in a bit of crisis due to shortage of players and EFL irregularities in the running of the club.