Some call Marco Reus a rocket, some see him as a football magician while others regard him as a vital part of a magical attacking triangle which can't reveal its true power without him.
No matter what one thinks about Marco Reus ahead of Borussia Dortmund's last Champions League group match against Real Madrid this Wednesday evening, his return to action after an almost 200-day layoff has bolstered his club's dream of a prosperous future.
"Depending on the last 16 draw, a lot seems possible," said a confident Roman Weidenfeller whose side is not only leading Group F on 13 points, two points ahead of Real, but has also already qualified for the next round. "We're top of the group and it's where we want to stay," said the 36-year old goalkeeper.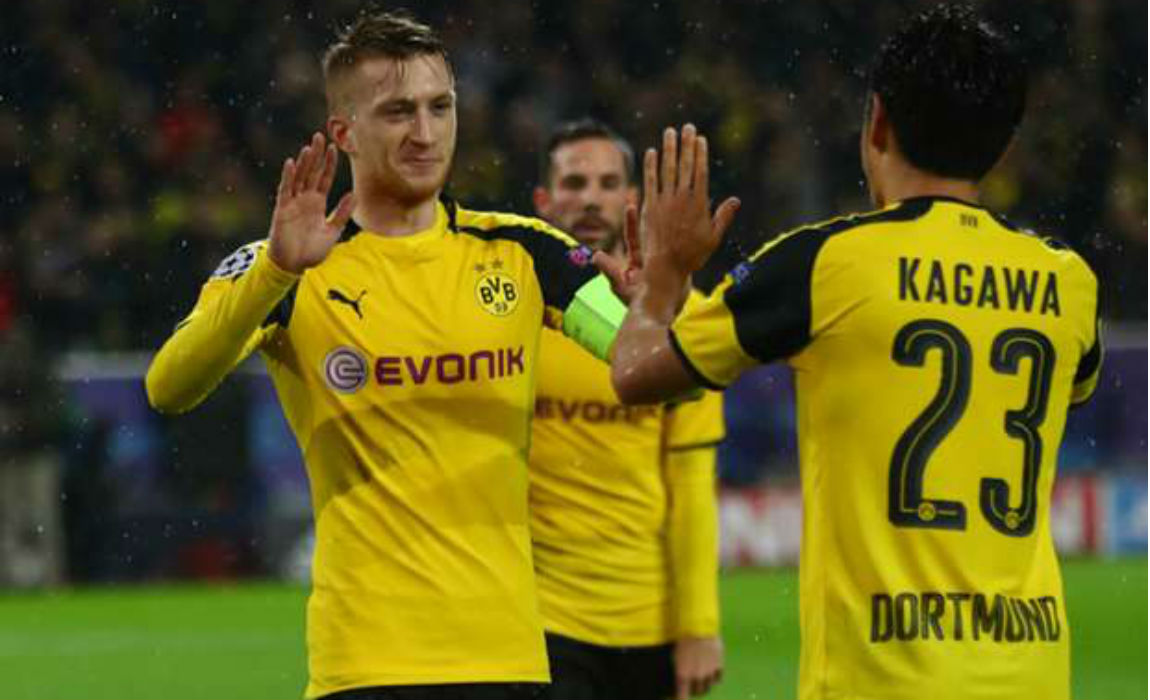 Marco Reus' fellow strikers Pierre-Emerick Aubameyang, who has so far scored 15 goals in 13 Bundesliga games, and Ousmane Dembele, who was directly involved in 14 of Dortmund's goals in all competitions, are both in top form, but it is the German international's comeback that has given the attacking line-up added punch. His value can't be overestimated after two brilliant performances since returning.
First the blond striker scored three goals against Legia Warsaw (8-4), then he provided three assists when his team thrashed Champions League participant Borussia Moenchengladbach last weekend 4-1 in the Bundesliga. Reus' back-heeled pass assist for the final goal was the game's stand-out moment.
With Reus back in the team, Dortmund seems to have found the puzzle part they had been missing for so long. Aubameyang, Dembele and Reus stand for top attacking quality and do not have to fear the challenge of major European top clubs.
"The back-heeled assist was amazing, a typical Reus. You know him by now. I'm so happy he's back, he is one of our best," said a jubilant Aubameyang.
After Henrikh Mkhitaryan, Ilkay Gundogan and Mats Hummels all left the club last summer, Dortmund's head coach Thomas Tuchel earmarked Reus as one of the team leaders, but the plans had to be put on hold after the player's injury.
Now back in the team, it hasn't taken long for Marco Reus to take on a leading role. Not only is that he is a crowd favorite and an important link to the fans containing an enormous emotional potential. Many expect Reus will be appointed Dortmund captain in as early as in the upcoming winter break.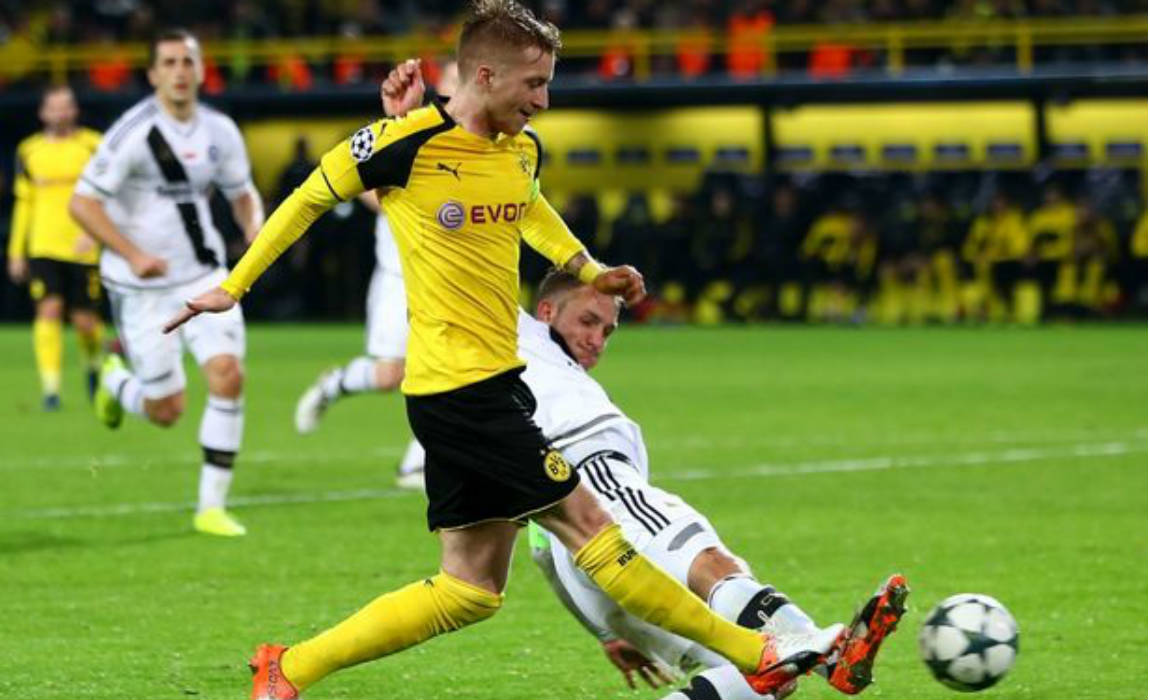 "We're thinking about making him captain soon," Tuchel said.
Reus long stood for being a lazy genius. Apart from several injuries, the striker filled the headlines with his private escapades like driving without a license. Football and private life did not seem to fit together. For months, Reus needed a driver to be ferried around by car. Injury forced him to miss both the 2014 World Cup and the 2016 European Championships with the German national team.
After making fundamental changes, Reus is back on track. He moved to a more silent neighborhood outside the city center, optimized his diet and found private happiness in his relationship with model girlfriend Scarlett Gartmann.
Resisting the temptation to return as fast as possible, he took his time before reappearing in the yellow and black Dortmund shirt.
"I am amazed by him, he was great on the pitch in the two games, but before I was overall pleased just to watch him in training. He's unique," said Tuchel.
With Marco Reus, the football magazine "kicker" judged, "Dortmund's aesthetics and ease are back." The Munich-based daily newspaper "Sueddeutsche" was convinced "with Reus, Dortmund has greater firepower."
Reus is additionally a key-figure in Borussia Dortmund's long-term attempt to convince Aubameyang stay in Germany and not move to one of Europe's top clubs such as Real Madrid despite his until 2020 running contract in Dortmund.
"We've come up recently with the kind of football we expect of ourselves. It's been a perfect restart for me and I'm happy that everybody else is also happy," Reus said.
With Reus on board, a draw in the famous Estadio Santiago Bernabeu does not seem to be out of the question. One point in the group "final" would secure Dortmund top spot in the group.
For Reus, it would be another important step on his way back to top form.
"The last games have been amazing for us all. We need to continue now. But I might need a few games to get back to full fitness. After the winter break I hope to be the man I want to be," Reus said.