Football is a game that keeps evolving & improving over the years.
One player who has constantly evolved & adapted right alongside this dynamic game is Barcelona Skipper Lionel Messi.
Being a teenager myself, a majority of the Barcelona Football I have witnessed has revolved around Messi!
From having played alongside legends like Ronaldinho, Henry, Xavi & Iniesta, Lionel Messi has outlasted time. He continues to remain an integral part of the club. His contribution in the past years has been immense!
His impact on the game has been enormous and so has his list of records.
Among these countless records that Lionel Messi holds, a lot of them have poured in recently.
Despite Barcelona suffering one of their worst seasons in the past decade, Lionel Messi hasn't dipped towards the dark side. The 33 year old has ended the league season as the top scorer in La Liga with 25 goals to his name, in spite of a mid-season injury.
Lionel Messi & Barcelona ended their not-so-good season with 2nd position in the league, trailing by 5 points. In an overall disappointing season for the team, Messi has shone as bright as ever.
With his 2 goals in the outstanding performance against Alaves on Sunday, Here's the long list of records that Lionel Messi has broken!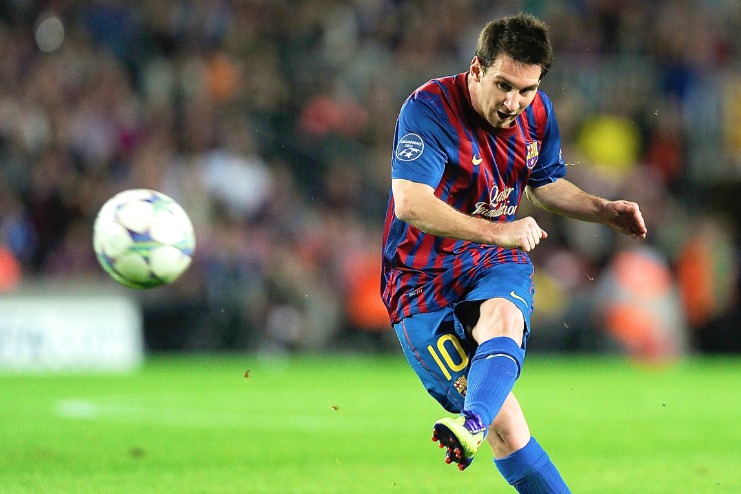 1. 1000 Goals + Assists
A thousand is a huge number & Leo is the only player to have ever reached there. With over 200 of them coming in the past 3 seasons alone, Lionel Messi seems to show no signs of ageing.
He has been unstoppable on the pitch and continues to score & assist with unbelievable ease. The man's contribution to Barcelona's attack is irreplaceable.
2. 20+ Goals & Assists
Lionel Messi has become the first player in La Liga history to have over 20 goals as well as assists in a single season. Thierry Henry is the only other player to have ever had this record.
As startling as it sounds, it is truly commendable how much a player can contribute to the team's attacking force.
3. Most Assists in a single La Liga season
With 21 assists, Lionel Messi has broken former Barcelona midfielder, Xavi's record for the highest number of assists in a league season. Despite the attack not being at his best, Lionel Messi has been giving his best for the team & playing deeper on the pitch. He has been adapting continuously to become a better playmaker along with being a frequent goal scorer.
4. Most Pichichi Awards
The Pichichi award is given to the top scorer of La Liga every season. Lionel Messi with 25 goals shall receive the award for the 7th time in his career. He is the only player in the history of the top 5 European leagues to hold such a record.
Looking at his total tally of 441 La Liga goals in 480 games, one cannot help but appreciate the man's consistency & dedication over the years.
5. Player of the Month Awards
Being crowned player of the month for the 7th time in February 2020, Leo also holds the record for the same. Beating Steven Gerrard who had been crowned player of the month 6 times, Lionel Messi now holds this record for the top 5 European leagues as well.
Commendable job by the Argentine Talisman!
6. Scoring 20+ Goals for 12 continuous seasons
Since his debut in 2006, Lionel Messi has only become better. He has a total of 668 goals for FC Barcelona and is still adding more.
He is the only player in La Liga to ever score more than 20 goals for 12 seasons consecutively.
7. Maximum Man of the Match Awards
Throughout his beautiful career, Leo has put up 225 man of the match performances, with the most recent one coming in the last La Liga clash of the season against Alaves.
This is the highest ever by an individual in the history of football!
Statistics are in full support of his greatness on the field. So are the spectators!
His flawless ball control and piercing vision on the field is a blessing to watch for even the rival team fans.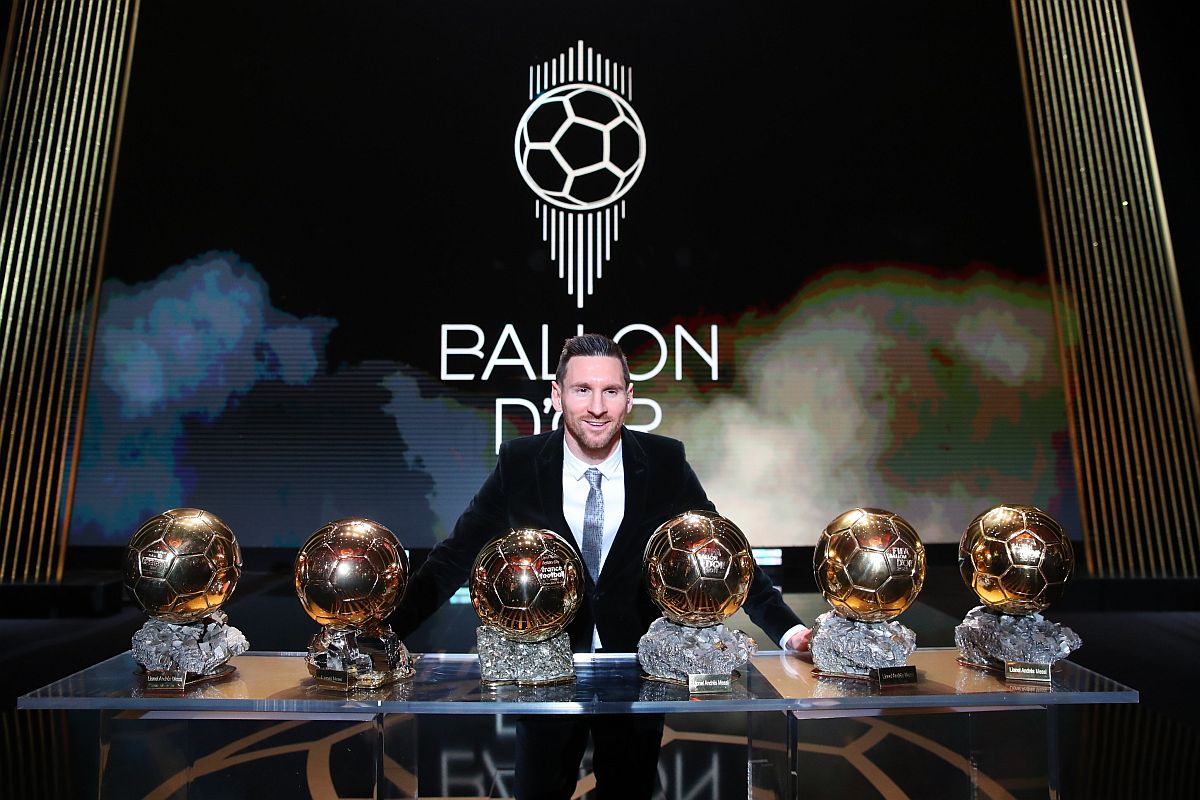 His game has been absolutely graceful and beautiful. With 6 Ballon D'or trophies, his greatness remains unquestioned.
He continues to dance through defences & make oppositions dread his very presence in the team. Being equally good on & off the ball, the little man continues to ramble his way through football giving us so much to cherish.
The man refuses to let age impact his game. He adapts to roles that best suit his intelligence & physical ability and this has been the key to his success.
Having played in a variety of positions, he has a perfect sense of the game & is able to do wonders anywhere he goes.
Whether a Barcelona fan or not, Lionel Messi is and has always been a joy to watch for everyone who loves the game!
He has charmed the game of football and given us memories that even the future generations will treasure.
Rising from humble backgrounds, the man has yet again shown that even the impossible can be achieved; with discipline, consistency & an unfaltering ability at ball control!