Arsenal boss Mikel Arteta is under immense pressure after an abysmal start to the new campaign. The Gunners lost both their opening games without scoring a single goal. Mikel Arteta's tactics and team selection have been scrutinized, with calls for his sack growing louder. Though the management is in support of Arteta for now, the tables may turn soon if their form won't improve. It is understood that the Gunners might consider a replacement for Arteta should they fail at Brighton on October 2nd.
🤯 @Arsenal miss out on European football for the first time in 25 years.

😫 Ouch! pic.twitter.com/LZlzTzrRWh

— SPORF (@Sporf) May 23, 2021
Arteta oversaw a disastrous season at the Emirates Stadium last time out. Under his reign, Arsenal have missed out on European places for the first time in the Premier League era. He has been given time and resources this window to improve their fate. Technical Director Edu and Arteta are the highest spenders in this window. Young English players like Ben White, Aaron Ramsdale were signed along with other young talents like Alberto Sambi Lokonga, Nuno Tavares and Martin Odegaard.
The Gunners have been by a covid crisis and injuries to various key players in the preseason. They visited Brentford on the opening day in the Premier League as favourites against the debutants. Arteta's side though didn't have any bite in attack in the absence of Aubameyang and Lacazette and were comfortably outplayed.
On Sunday, they welcomed London rivals Chelsea and were carved open easily by the Blues. The Gunners were lucky that the scoreline was just 2-0 with Chelsea taking their foot off the gas in the second half. Arsenal, under Arteta, look lost on the ball and clueless in defence which are ominous signs given that they travel to Manchester City next week.
https://twitter.com/FootTheBall/status/1429502235252166661
Arteta is a young manager who's learning his trade yet. But clearly, he is not the one to arrest their free-fall and rebuild. With that in mind, FootTheBall looks at able replacement options for Arteta should Arsenal look to sack him.
1) ANTONIO CONTE
Conte is one of the best coaches in world football and is the front runner for Gunners job as he is out of work now. After winning the Scudetto with Inter Milan, he walked out due to differences in opinion with the board. The Italian manager is a master tactician who revels in challenges and difficult rebuilding projects.
He is also known for his short temper and the tendency to fall out with players or board if things don't go in his way. Conte needs constant backing of the board and time to deliver. He built a title-winning squad on a dime and left when he was forced to sell it instead of building on it.
🚨 Antonio Conte is a contender to become Arsenal manager if the club decide to sack Mikel Arteta. (Source: Telegraph) pic.twitter.com/xcD2ZDLDeT

— Transfer News Live (@DeadlineDayLive) August 24, 2021
If he takes the job at Arsenal, the Kroenkes need to mould according to Conte's wishes. The American owners have spent huge this season which may convince Conte. Conte uses a three at the back tactic primarily and can do miracles with centre-backs like White and Gabriel in London as he did with Christensen and Rudiger at Chelsea. The Italian develops players and makes them world-class which may help Saka and Emile Smith Rowe.
Conte would look at the prospect of not playing in the Champions League before considering the job. He told it's not always money recently in an interview. He also added, he'd only consider a project if he thinks it is sustainable and works in the long run. Can Arsenal give him that?
2) ERNESTO VALVERDE
Valverde is a conservative old school manager who takes one game at a time approach. The Spaniard is available on the market after being shown the door at Barcelona a couple of years ago. Valverde employs a stable 4-4-2 formation with emphasis on tight defence. His Barca side fell flat in his final days at the Camp Nou. Valverde crumbled under the pressure of managing so many stars and lost the dressing room at a point.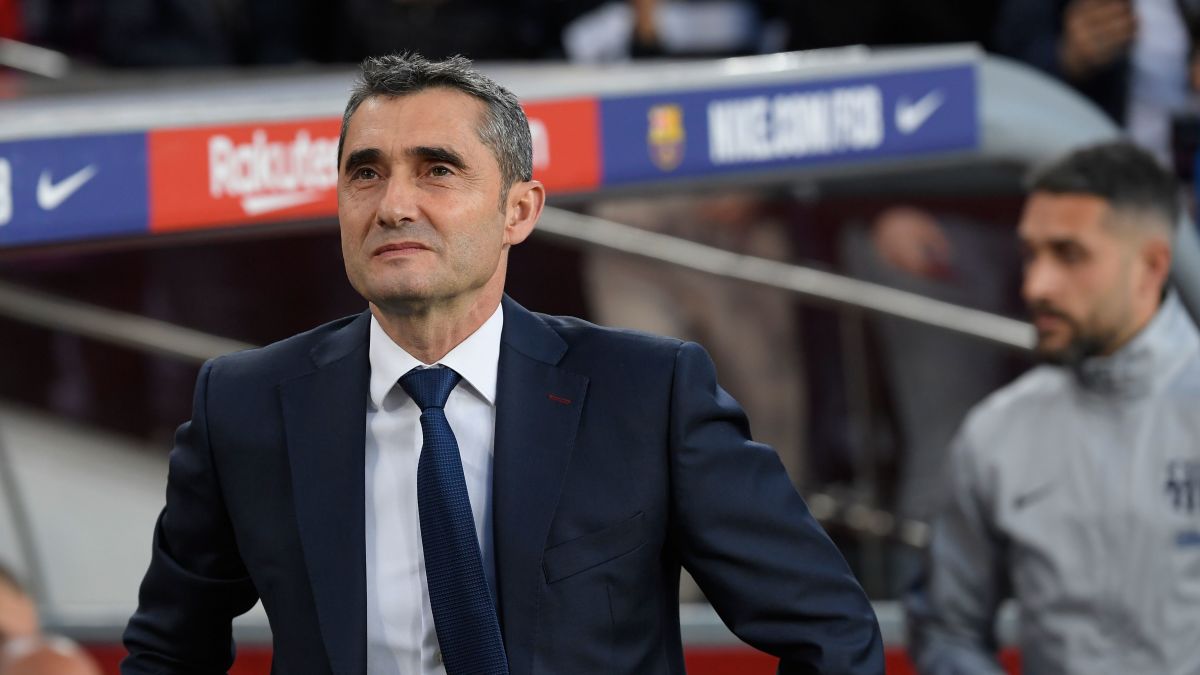 Valverde doesn't possess enough flair required on the touchline but he does know how to get the job done. He managed Barcelona successfully to two league titles. He failed in the Champions League due to his inability to adapt to in-game situations.
At Arsenal, he can get the time to work on his tactics. In an increasingly high-pressing and intense English game, maybe a simple approach would work out for the Gunners. Valverde's transfer history is though concerning and Arsenal do not have the wealth of the likes of Man City and Chelsea who can quickly replace one failed transfer with another.
3) LUCIEN FAVRE
The Switzerland manager enjoyed success in the Bundesliga with Dortmund. However, a failure to maintain good form meant he faced the sack. Favre favours versatility from his players and has malleable tactics. He adapts quickly to any opposition and has multiple contingency plans in store if the need arises.
His Dortmund side was faultless against lesser opposition and Arsenal need to inculcate this style of winning against low block teams. He is, in some ways, the opposite to Valverde tactically but could well work at Arsenal who made a name for themself under Wenger for playing cute attacking football.
Favre uses a 3-4-3 formation with flying wingbacks. He prefers players who could play across two positions to keep switching in-game and have that unpredictability factor. He gives more freedom to inside forwards in attack and insists they press high up the field for recovering the ball.
Favre also has a 4-2-3-1 in store for a conservative approach. He got the best out of players like Erling Haaland and Jadon Sancho on both offensive and defensive fronts. He can inherit a similar young squad at Arsenal as he looks to complete the rebuild and launch them into the future.
4) EDDIE HOWE
Howe is another excellent manager out of work since 2020. The English manager played some impressive football in the top flight with Bournemouth before they were relegated. He was close to joining Celtic this summer but the move fell through.
At Bournemouth, Howe was the heartbeat of the club as he brought the community and the team together. Everything related to the club went through him. He was always tipped to manage a world-class team or England national team.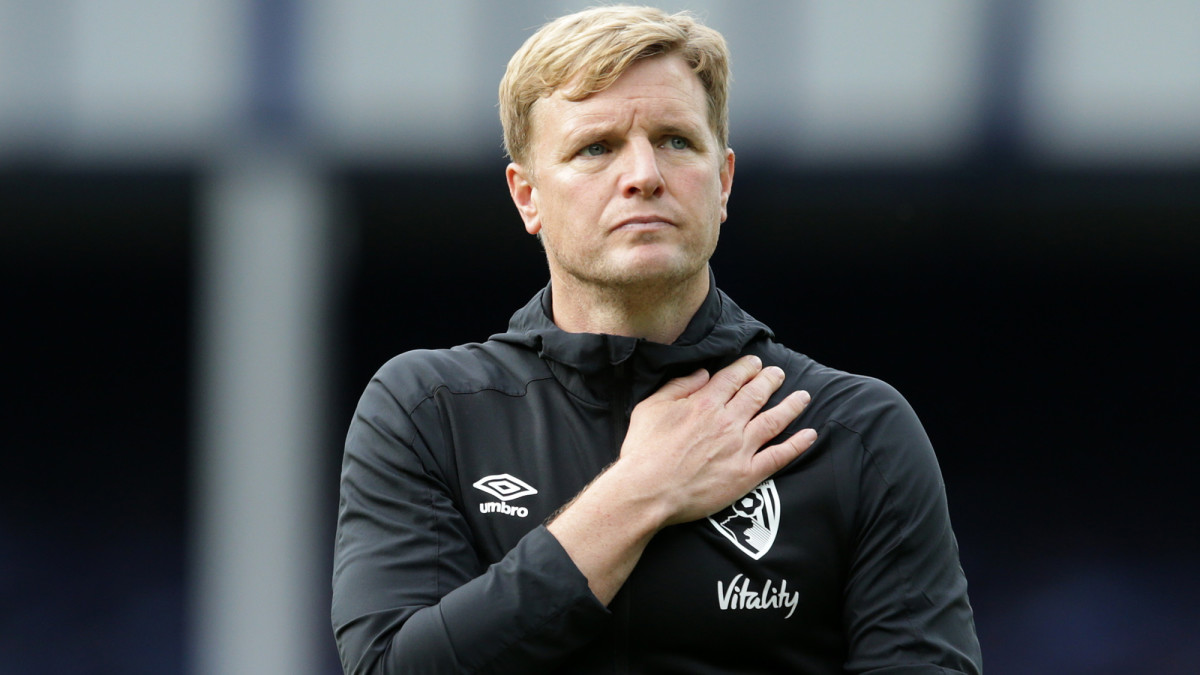 Howe built a modern attacking version of 4-4-2 and tweaks it according to his will in matches. It often becomes 4-2-2-2 or a 4-1-4-1. Howe also fancies playing out from the back and needs his centre-backs to be proficient passers of the ball under pressure. A midfield runner carries the ball and has the freedom to play line-breaking passes. Pacy strikers like Callum Wilson feasted on this service.
At Arsenal, he can enjoy coaching the likes of Ben White, Smith Rowe and Bukayo Saka while he has a perfect striker in Pierre Emerick Aubameyang. He can be the one to bridge the gap between the fans and the club and put it back on track, given that he is provided that freedom to operate.
5) PAULO FONSECA
Fonseca is an exciting coaching prospect from Portugal. In his previous spell at Roma, he caught everyone's eyes. He was on the verge of coaching Spurs only for the move to fall through in the end. Fonseca played fluid functional football with Roma in the Serie-A. He also combines youth with experience brilliantly to get the best out of his team.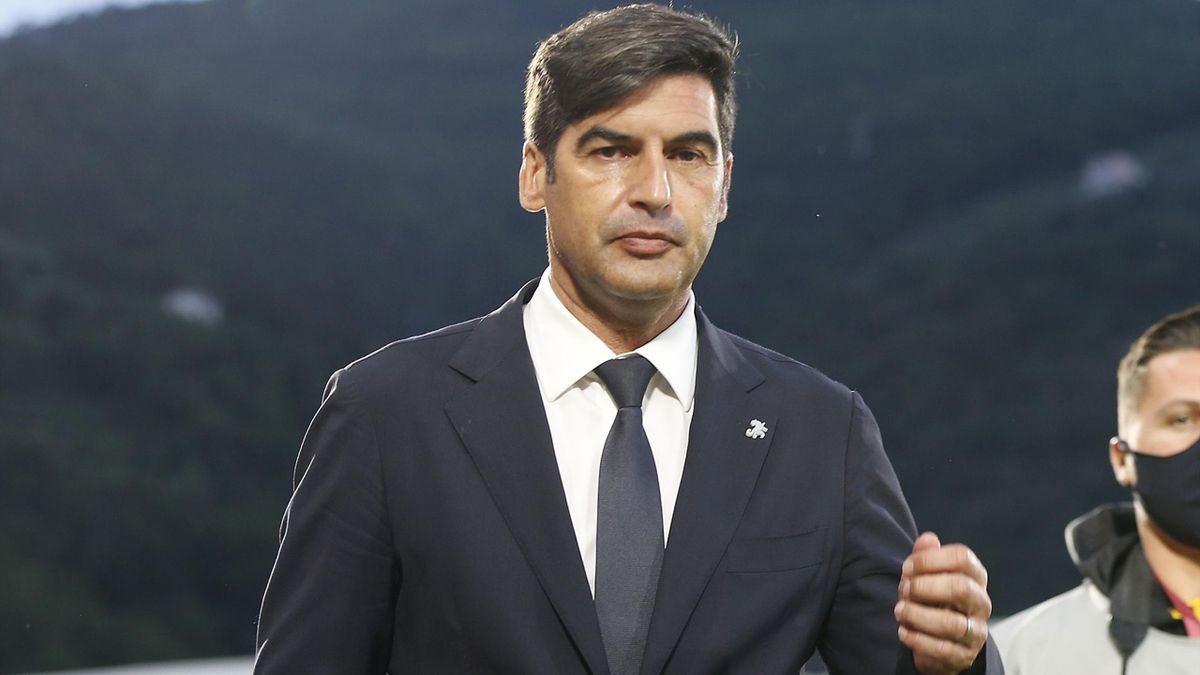 Fonseca deploys a 4-2-3-1 that becomes a 4-4-2 in-game forming a diamond in the middle of the pitch. His team is characterized by attacking fullbacks and inverted wingers. This gives more freedom to central midfielders who can take goalscoring positions in the box. Fonseca's Roma had Henrikh Mkhitaryan as the highest goalscorer and three other midfielders with 10+ goals. His teams also defend compactly with fullbacks having to trackback. This would take a high energy approach from the players.
The Gunners board must be careful in picking Fonseca as he's relatively unknown in the Premier League. They must roll the dice and hope that it'd work with him.
HONOURABLE MENTIONS
Leicester City's Brendan Rodgers is another prospect for the gunners to consider. The Norther-Ireland manager has proved himself at the King Power Stadium. His willingness to leave a brighter Leicester project for a massive rebuild at Arsenal would play a key role in any potential move.
Arsenal legend Sol Campbell has offered himself to take the job at the Emirates stadium. The mighty centre-back said he could coach basics to the gunners and save them if he is chosen as Arteta replacement.
It is clear though that Arsenal need to act fast and decide whether to stick or twist. Their potential options may get exhausted quickly if they dilly-dally in making a decision on Arteta.