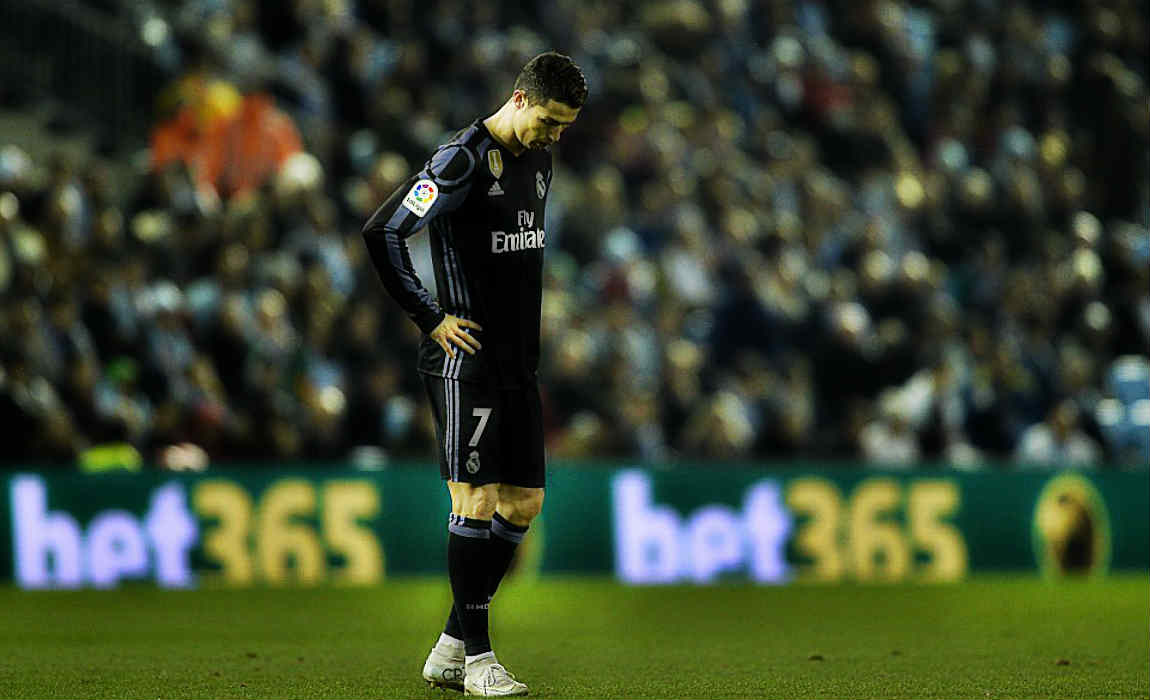 No Treble! Ronaldo Stunner Fails To Save Real Madrid From Crashing Out Of Copa Del Rey
It seems like history is repeating itself for Real Madrid, after a record-breaking 40 match unbeaten run, the Los Blancos have lost two games in a very short period of time.
Real Madrid's hope of winning a trele this year have been dashed out as they failed to over-turn a one goal deficit from the first-leg against Celta Vigo in the quarter-finals of the Copa de Rey.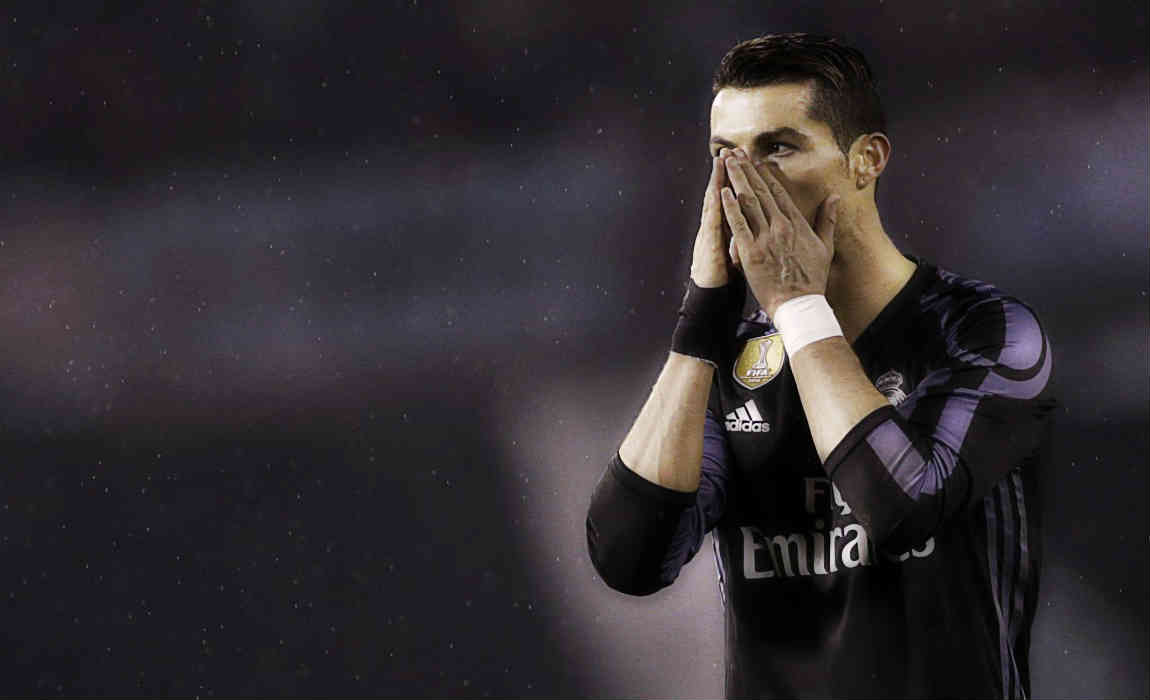 Real Madrid were forced to play a 2-2 draw with the minnows at he Balaidos.
Almost something similar happened back in 2014, when Real were on the back of an impressive 22-match winning run, but an injury crisis powered by a loss of form derailed the Santiago Bernabeu side's season.
This is the third season running that the Los Blancos have seen their cup run end pre-maturely.
Zinadine Zidane's side have been hit by injuries, with Gareth Bale already out, James Rodriguez was also sidelined with an injury along with a long list of players that includes Pepe, Dani Carvajal and Raphael Varane.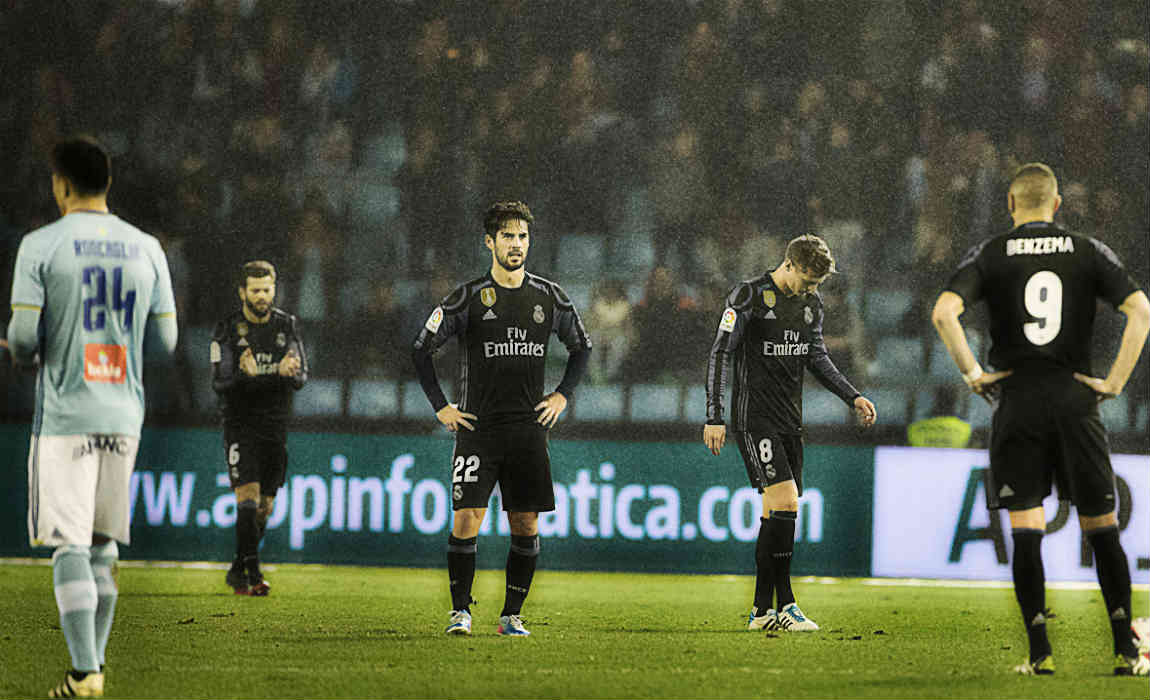 Zidane tried playing Casemiro at centre-back and it back-fired as the midfielder looked out-of-place throughout the game.
Up-front too, things were just not working out for the Champions League winners, as Ronaldo and Karim Benzema were constantly getting in eachothers way.
It all started in the 44th minute when John Guidetti's shot was saved by Kiko Casilla but the ball fumbled and hit a back-tracking Danilo – who scored an own goal to put Vigo ahead.
Ronaldo missed a sitter as he headed the ball into the bar, although the Portuguese did make up for it by scoring a stunner from a free-kick in the 62nd minute.
With the game tied at 1-1, Real were looking for another goal to take the match to extra-time.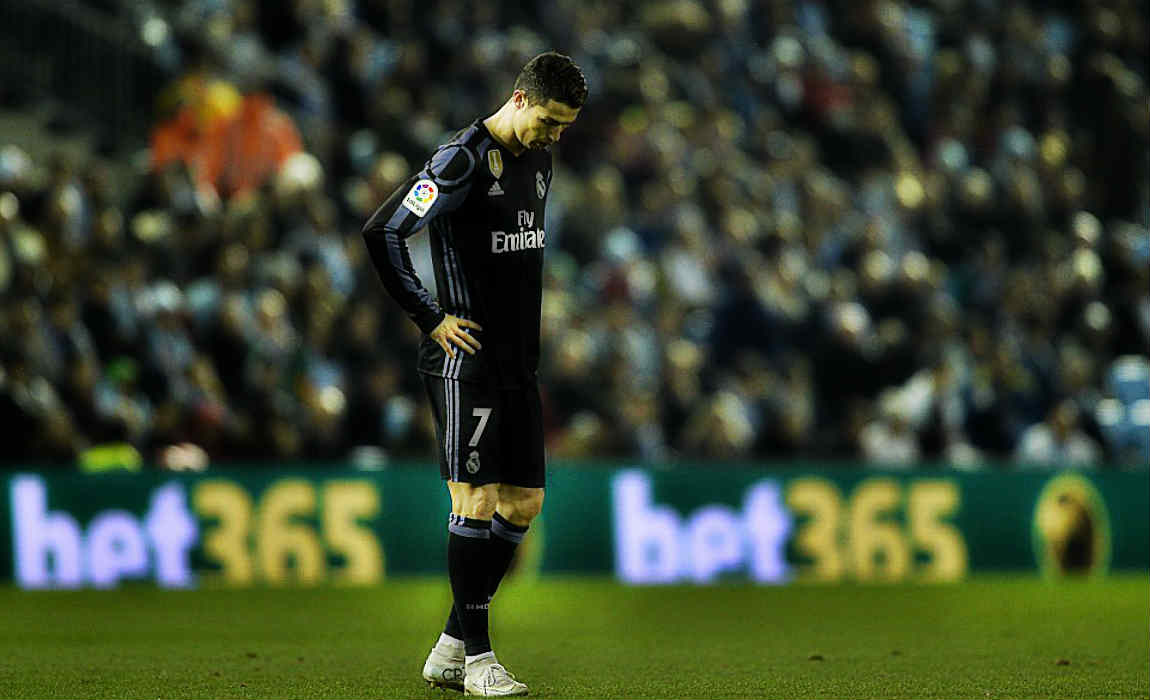 However, things backfired as Celta as substiture Jozabed provided an assist to help Dane score a late goal.
With five minutes left Real were left with a mammoth task to score twice to take the game to extra-time.
Lucas Vazquez did score one goal in the 90th minute, but it all went to vain.
It looks like Zidane has lost his midas touch, or it's just the team that injuries have taken a toll on the Los Blancos.