The Tokyo Olympics men's football competition will kick off in less than two months now on 22nd July 2021 and here's all you need to know ahead of the tournament.
GROUP A
Japan vs South Africa, 22 July 2021 (20:00, Tokyo)
Mexico vs France, 22 July 2021 (17:00, Tokyo)
France vs South Africa, 25 July 2021 (17:00, Saitama)
Japan vs Mexico, 25 July 2021 (20:00, Saitama)
France vs Japan, 28 July 2021 (20:30, Yokohama)
South Africa vs Mexico, 28 July 2021 (20:30, Sapporo)
The Tokyo Olympics men's football competition will kick off when Akinobu Yokouchi's Japanese team will be up against David Notoane's, South African Football team. Though Japan managed to win a bronze medal in Olympic football in 1968 they haven't hit the same heights since. The South African team also known as the "Bafana Bafana" has never even touched the podium.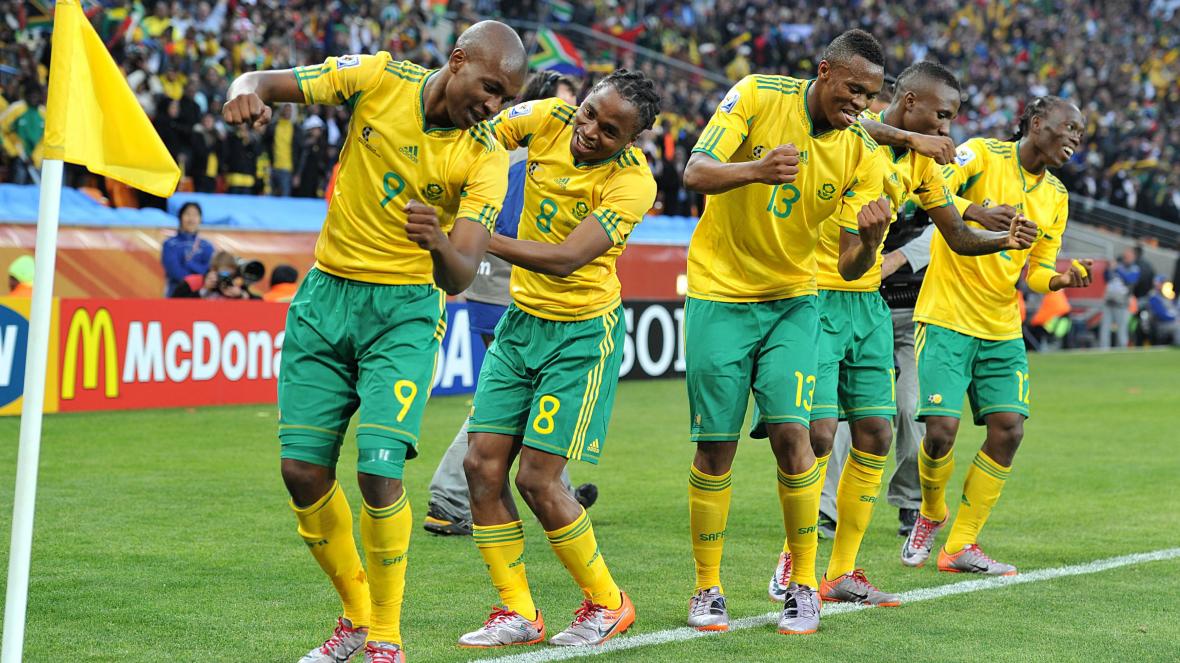 It's pretty obvious that France is the dominant powerhouse in the group. The current world champions will look to add another medal to their cabinet. The trio of Amine Gouiri, Odsonne Edouard, and Jonathan Ikoné backed by an impressive midfield including Boubacar Kamara could prove to be too much for any opposition.
The Mattéo Guendouzi led team would look to start their campaign in the perfect way when they take on Mexico. The 'El Tri' would be looking to replicate their World Cup heroics, where they reached the quarterfinals, going into the Tokyo Olympics.  Jaime Lozano's team should be the second team to qualify from this group after France. The likes of José Macías and Alexis Vega make them a strong opposition. Mexico has shown in recent years that they can prove very costly for teams who take them lightly and France wouldn't want to commit that mistake.
All aboard Guendouzi hype train 🚂 #BSCS04 1-0 pic.twitter.com/1unuVwoz81

— Bundesliga English (@Bundesliga_EN) January 2, 2021
GROUP B
New Zealand vs South Korea, 22 July 2021 (17:00, Kashima)
Honduras vs Romania, 22 July 2021 (20:00, Kashima)
New Zealand vs Honduras, 25 July 2021 (17:00, Kashima)
South Korea vs Romania, 25 July 2021 (20:00, Kashima)
Romania vs New Zealand, 28 July 2021 (17:30, Sapporo)
South Korea vs Honduras, 28 July 2021 (17:30, Yokohama)
Group B consists of some exciting prospects who could add spark to the Tokyo Olympics. None of the four teams have ever managed to win a gold at the Olympics and they'll look to change this pattern this time out.
New Zealand possesses some invigorating talents in Ben Waine and Clayton Lewis who'll look to accomplish the job of winning a medal at the highest stage. Another enthralling team in this category is South Korea. The team from Asia would like to showcase to the world what they are made of in Tokyo.
https://youtu.be/5OKsG_wdgSM
Centre forward Dae-won Kim could rack up the goals for the Asians and keeper, Bum-keun Song could be a wall in goal for them. The remaining two teams are Romania and Honduras who would want to get some surprising results from the competition. The staggering trio Olimpiu Morutan, Darius Olaru, and Alexandru Matan could break the dead-lock for their team at any point in time.
GROUP C
Egypt vs Spain, 22 July 2021 (16:30, Sapporo)
Argentina vs Australia, 22 July 2021 (19:30, Sapporo)
Egypt vs Argentina, 25 July 2021 (16:30, Sapporo)
Australia vs Spain, 25 July 2021 (19:30, Sapporo)
Australia vs Egypt, 28 July 2021 (20:00, Rifu)
Spain vs Argentina, 28 July 2021 (20:00, Saitama)
Group C can also be termed as the 'Group of Death'. It contains two muscular teams Spain and Argentina. The group also has Egypt who with their young team would be looking to surprise one and all in this tournament. To support the striker, Salah Mohsen, Egypt has also got the august duo of Hassan Ali and Taher Mohamed.
Nevertheless,  the teams who'll be looking to top Group C are Spain and Argentina. Argentina has a prolific attack with Adolfo Gaich, Augustin Urzi, and Matias Vargas all in their squad. To win a medal though they'll need their defence to perform better. The duo of Santiago Ascacibar and Neheun Perez would like to give a great performance in National colours.
Argentina's biggest threat in this group is the Spanish National Team. 'La Rojas' will be looking to win their first Olympic medal in 29 years. They have the perfect combination of youngsters and experienced players who can contribute to bringing the silverware to Spain.
Orgulloso del trabajo del equipo. Sumamos un punto ante un gran rival. Vamos @sefutbol 🇪🇸 #U21EURO pic.twitter.com/ldrpiHsCgY

— Marc Cucurella (@cucurella3) March 27, 2021
The link-up of Barcelona's young stars, Ansu Fati and Pedri will be crucial for Luis De la Fuente's side. They also have Oscar Mingueza, a budding prospect, leading the defence. The mid-field combination of Marc Cucurella, Brahim Diaz, and Riqui Puig could tear up any team. They'll look to provide more speed in their defence which could easily bolster their chances when they start their campaign against Egypt.
Australia is the fourth team in this group of death. 'The Socceroos' are currently 41st on FIFA rankings and might find it difficult to break teams like Argentina and Spain. They would like to inflict a surprise going into the Olympics but their chance of qualification into the knockout phases is minimal. The Graham Arnold-managed side will depend on players like Aiden O'Neill and Denis Genraeu to inspire them to glory.
GROUP D
Brazil vs Germany, 22 July 2021 (17:30, Yokohama)
Brazil vs Ivory Coast, 25 July 2021 (17:30, Yokohama)
Ivory Coast vs Saudi Arabia, 22 July 2021 (20:30, Yokohama)
Saudi Arabia vs Germany, 25 July 2021(20:30, Yokohama)
Saudi Arabia vs Brazil, 28 July 2021 (17:00, Saitama)
Germany vs Ivory Coast, 28 July 2021 (17:00, Rifu)
Another group where spectators can expect fascinating battles is Group D. The group will see a repeat of the 2016 Rio final with both Germany and Brazil in the group. Expect nothing short of entertainment. Germany would like to overcome their group stage exit from the 2018 World Cup.
Stefan Kuntz will look to guide his team to a perfect victory. The perfect strike force of Mergim Berisha, Youssoufa Moukok could prove to be beneficial for the team in white and black. They have  world-class mid-fielders in Ridle Baku, Florian Neuhaus, and Mateo Klimwicz who have been in outstanding form.
Their biggest challenge could be the Andre Jardine-managed Brazilian team. Real Madrid prodigy Rodrygo and Ajax winger David Neres could play a pivotal role in the team's success. Win-backs Emerson Royal and Dodo could be the perfect defensive partner to stop attackers from scoring.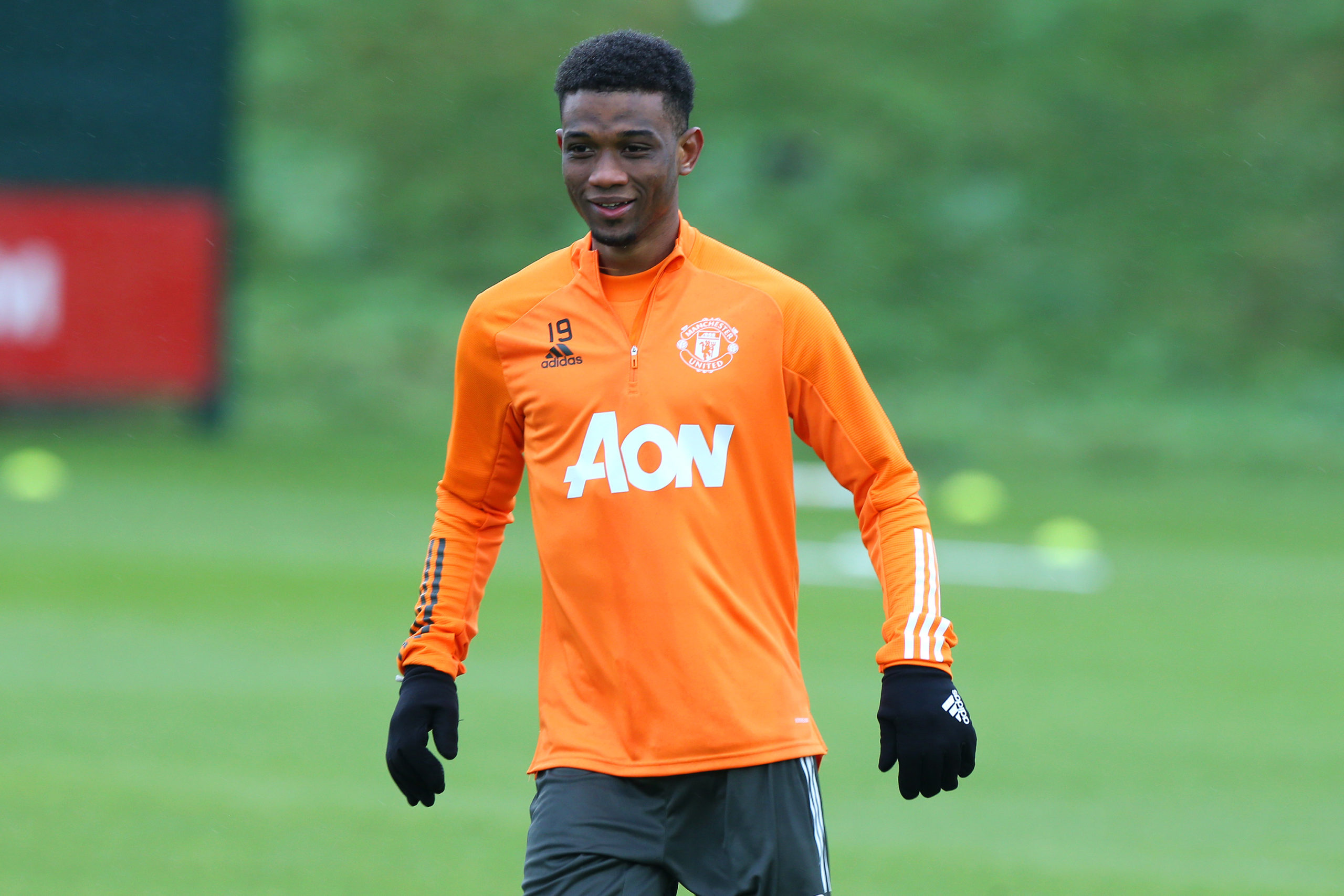 And if all these players give a mouth-watering performance, the Canarinho can easily retain their Olympic trophy. Ivory Coast and Saudi Arabia are the remaining two teams in the group. Saudi Arabia winger Abdulrahman Gharib could prove his mettle on the big stage and could uproot the big teams.