Partizan Belgrade midfielder Everton Luiz left the pitch in tears after he was racially abused during their match against rivals Rad.
The shameful incident occurred during Belgrade's clash with Rad and every time the ball went to Everton Luiz, the spectators shouted monkey chants aimed at the Brazilian midfielder.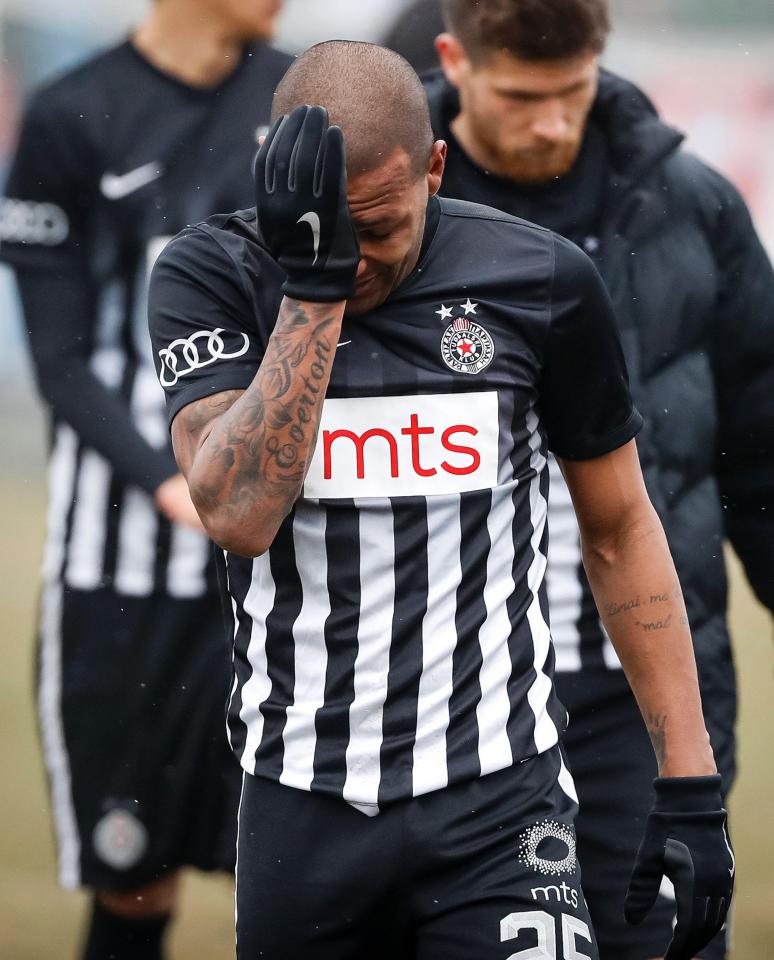 Before full-time, the Rad fans displayed a racist banner pointed towards Luiz and the match officials had to halt the game.
The match referee and the stewards tried their best and gave out public messages requesting the fans to stop their sick behaviour but they failed to bring the situation under control.
And after the final whistle, Luiz vented out his frustration by making a one-fingered signal at the opposition fans, who had to be stopped by the police.
Luiz told reporters: "I've been suffering racist abuse during the entire 90 minutes and also was upset by the home players, who supported that. They were all attacking me."
"I want to forget this as soon as possible. I love Serbia and the people here, that is why I cried."
"But please say NO to racism!"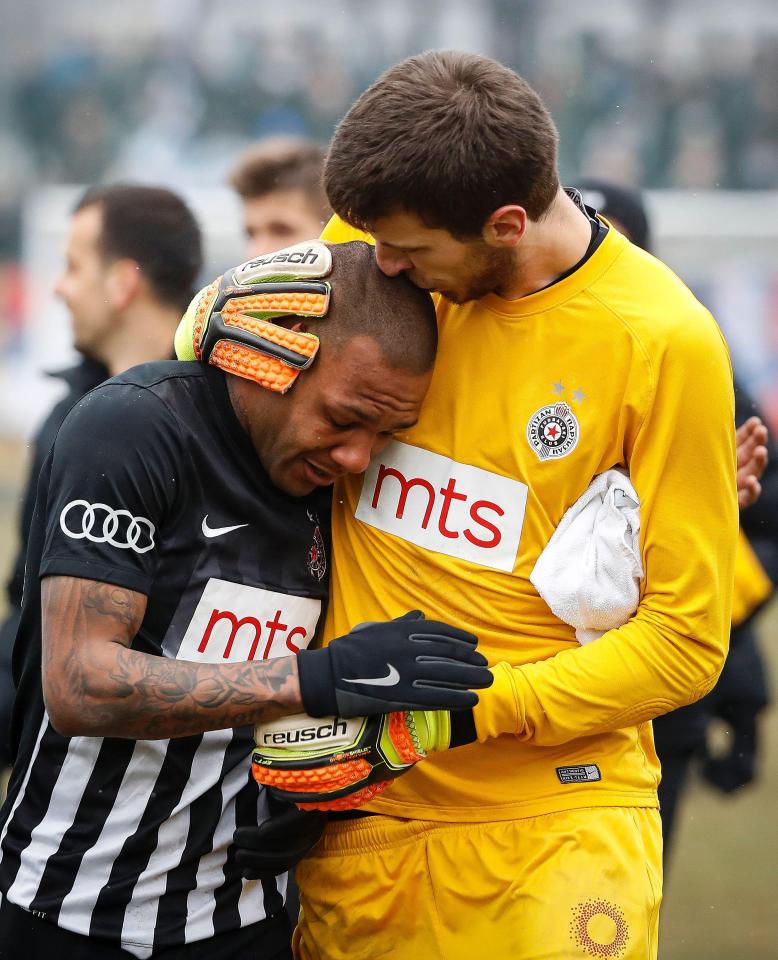 Partizan Belgrade secured a 1-0 win in the match and remain second in the league table, six points behind current leaders Red Star Belgrade. However, their victory celebrations was impaired by the repeated racist chants.
Partizan coach Marko Nikolic said: "It's a return to the reality of Serbian football."
He also pointed out that Everton could face disciplinary action from the club and also requested Serbia's football authorities to take strict action against Rad's supporters.
Nikolic added: "Everton should not have reacted but something provoked his outburst, didn't it?"