Sergio Aguero's failed Panenka summed up Manchester City's evening as they lost 2-1 to Chelsea in the Premier League. Pep Guardiola was left with his head in his hands as they conceded late in the game after losing a one-goal lead. Pep's overthinking perhaps got to Aguero as he failed to convert the spot-kick which could've sealed the game. The Match was sort of dress rehearsal for the Champions League final between Chelsea under Tuchel and Manchester City under Guardiola.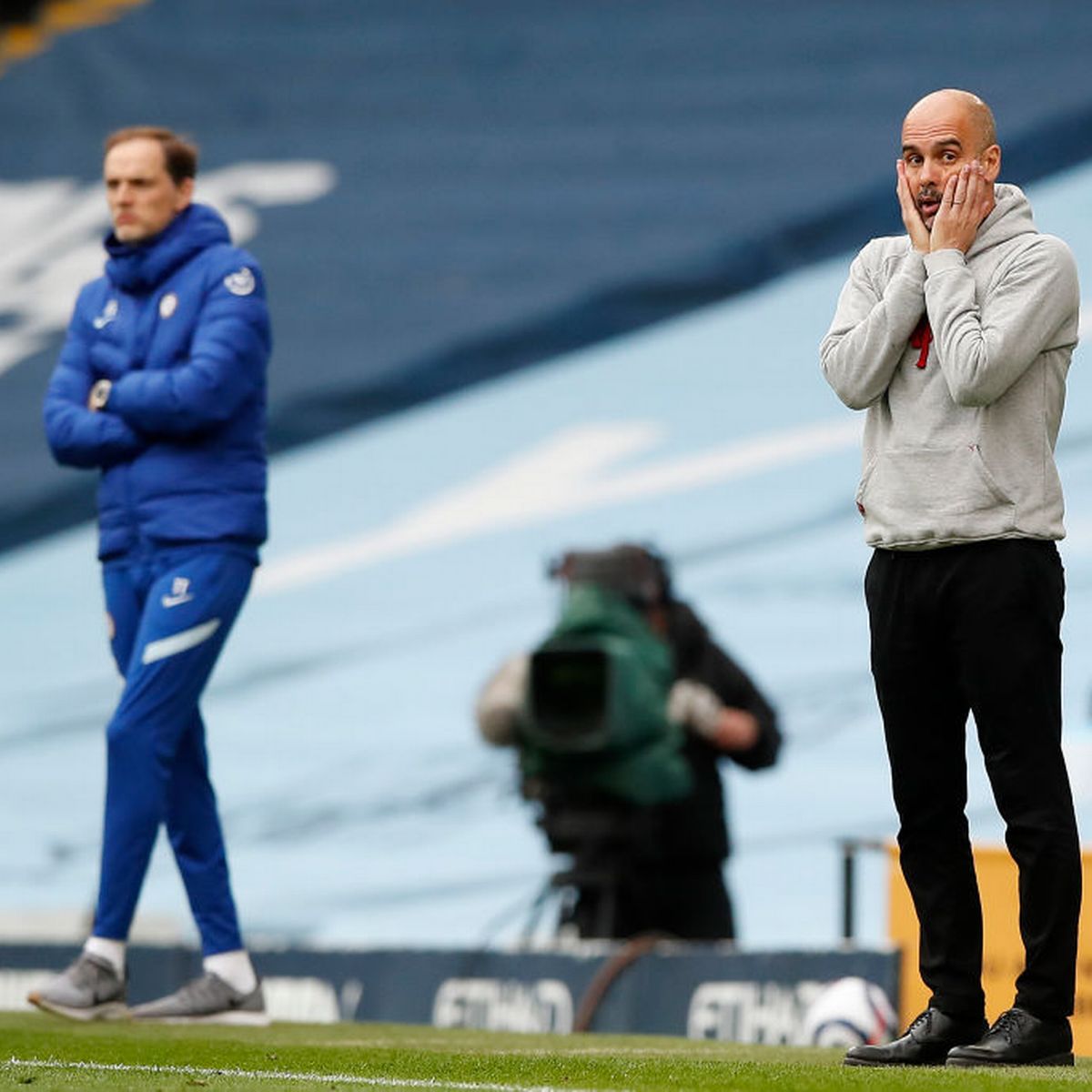 A win could've seen City confirmed as the Premier League Champions. This game also served as a dress rehearsal for the Champions League final later this month. Pep Guardiola could've gone with full force to seal the title and get the win that would boost their morale before the Champions League final. Things turned out otherwise.
Pep Guardiola is known for overthinking and complicating simple things. Debacles in the Champions League over the years have taught him a lesson. He was very cautious this time and reached a final for the first time with City. Just when we thought he buried his demons, they resurfaced once again against Chelsea.
A DRESS REHEARSAL
Manchester City knew 3 points were enough to reclaim the title and bring it back to Manchester after a season at Merseyside. They negotiated a tricky second leg against PSG and progressed to the finals. Understandably they rested key figures like Kevin de Bruyne, Riyadh Mahzrez, Ilkay Gundogan.
Pep Guardiola's team selection with 3 centre-backs stunned everyone. It read a 3-3-3-1 formation on paper. In a first-of-its-kind move, the formation sent everyone into a frenzy leading to the game. It was to counter a back 3 deployed by Chelsea. Thomas Tuchel already beat City once with a 3 man back in the FA Cup semis.
Manchester City's formation against Chelsea #MCICHE pic.twitter.com/LRiRS3hHxY

— Gershwin Farao (@Enzo_Pharaoh) May 8, 2021
The game opened up nicely as both sides came out with attacking intent. City played a 3-5-2 in-game with Nathan Ake and Ferran Torres as midfielders which wasn't their best position clearly. Raheem Sterling scored the opener on the stroke of half-time as he tapped Aguero's poor touch into the net. They had a penalty to retake double the advantage, but Aguero in his final few games with the club tried something he has never done before. A Panenka down the middle with no power was easily saved by Edouard Mendy. It was so bad that Aguero himself apologised for it.
I would like to apologise to my teammates, staff and supporters for missing the penalty. It was a bad decision and I take full responsibility.

— Sergio Kun Aguero (@aguerosergiokun) May 8, 2021
They were timider in the second half as they sat back to protect the lead. Chelsea deservedly got their equalizer Hakim Ziyech. Tuchel's men implemented his tactics well and pressed a tired city into scoring the winner late in the game.
Guardiola and City were made to wait for the title. Pep should not overcomplicate things in the games like these. Champions League final would surely be different but a repeat of these weird tactics would cost us.
GHOSTS FROM THE PAST
Pep took over City with the main aim of guiding the Manchester club to European Glory. He has been backed by the board in the transfer market with an unlimited transfer budget. They spent around £1 billion on players and backroom staff.
The signings paid off as they won the league twice in 4 years and are on the verge of winning it again. However, Champions League still remained elusive. The inexperience of players, few harsh decisions, fortunes and Pep's overthinking have prevented them from winning the trophy.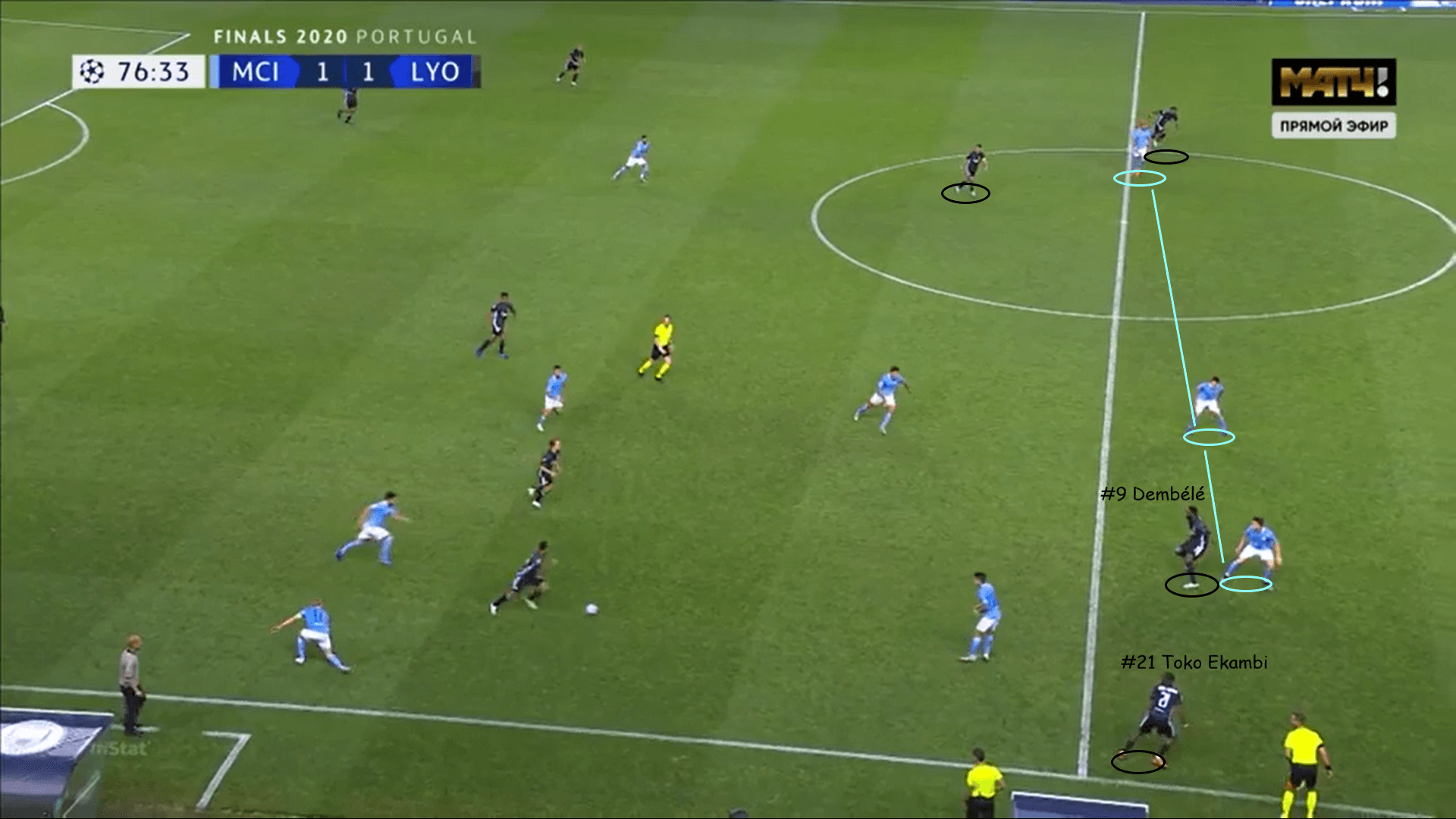 Strange team selections, different formations and players playing out of positions were the characteristics of Guardiola's teams in the Champions League knock-out matches. He got them grossly wrong some times in the defeat against Lyon in the quarters last time. It led to widespread criticism of Pep's tactics.
🗣| Zinchenko's wife Vlada has criticised Pep Guardiola's tactics for the match with Lyon.

"I have no right to criticise, but why play 3 central defenders. They are well aware that with such tactics there will always be a lack of one player in front. "

[@sportsru] pic.twitter.com/BofK0OMPpA

— City Chief (@City_Chief) August 22, 2020
DON'T DO IT AGAIN PEP!
In the first leg of semis against PSG this season, it seemed like Pep got it wrong again. The decision to play without a proper striker hurt them in the first half. PSG taking the lead raised few eyebrows. Manchester City turned it around quite brilliantly in the second half. They scored two away goals and had one foot in the finals.
A composed second leg performance was needed and they delivered it. They beat a talented PSG side 2-0 to progress to their first-ever finals in the Champions League.
Relive a historic night as we booked our place in the Champions League final! 🏆💙

🔷 #ManCity | https://t.co/axa0klD5re

— Manchester City (@ManCity) May 4, 2021
Pep Guardiola who is one of the best tacticians in the game had done it this time with City. He didn't over-complicate things and kept it simple to give himself a chance of lifting the big ol ears again.
Just when we thought Pep's overthinking has ended, the Chelsea game surprised us. City fans would be praying that this is a one-off and won't come back to bite them. Guardiola would not read too much into the game as he knew he rested his key personnel but ahead of the Champions League final he must be slightly worried.
There's only one way to do it, keep it plain and simple without overthinking Pep. Do what you do best and the European Glory is yours for the taking.