The Premier League is set to begin with a bang as Manchester United invite old rivals Leeds United to Old Trafford while champions Manchester City begin their title defence against Tottenham Hotspur in the first matchday of the 2021/22 season as Premier League fixtures are announced.
A blockbuster opening day awaits 🤩🍿

🗓 14 August can't come soon enough!#MUFC #PLFixtures pic.twitter.com/DPxTvut5ae

— Manchester United (@ManUtd) June 16, 2021
On Wednesday, the Premier League had released the fixtures and the date of all the 380 matches and are set to begin on 14 August 2021, at 15:00 BST on Saturday. The newly released Premier League fixtures list for 2021/22 has added to the excitement of the summer.
Elsewhere in the first round of fixtures, Championship winners Norwich take on Liverpool at home, with the Premier League first-timers Brentford host Arsenal at the Community Stadium.
🗓 Happy #PLFixtures day 🗓

All 380 matches for the 2021/22 season are out now 😍

— Premier League (@premierleague) June 16, 2021
The 2021-22 campaign is set to revert back to the older format of starting in August and finishing up in May after the previous Premier League season saw a cramping up of fixtures due to the deadly Coronavirus pandemic.
HOW DO THE TOP FOUR START OFF?
Champions Manchester City's start to the season could not have been more difficult as they are set to face four of the big six in their first seven games, which also includes a tricky tie away at Leicester. The December fixtures, however, are quite favourable, with the game against the Foxes on Boxing Day being the only difficult one.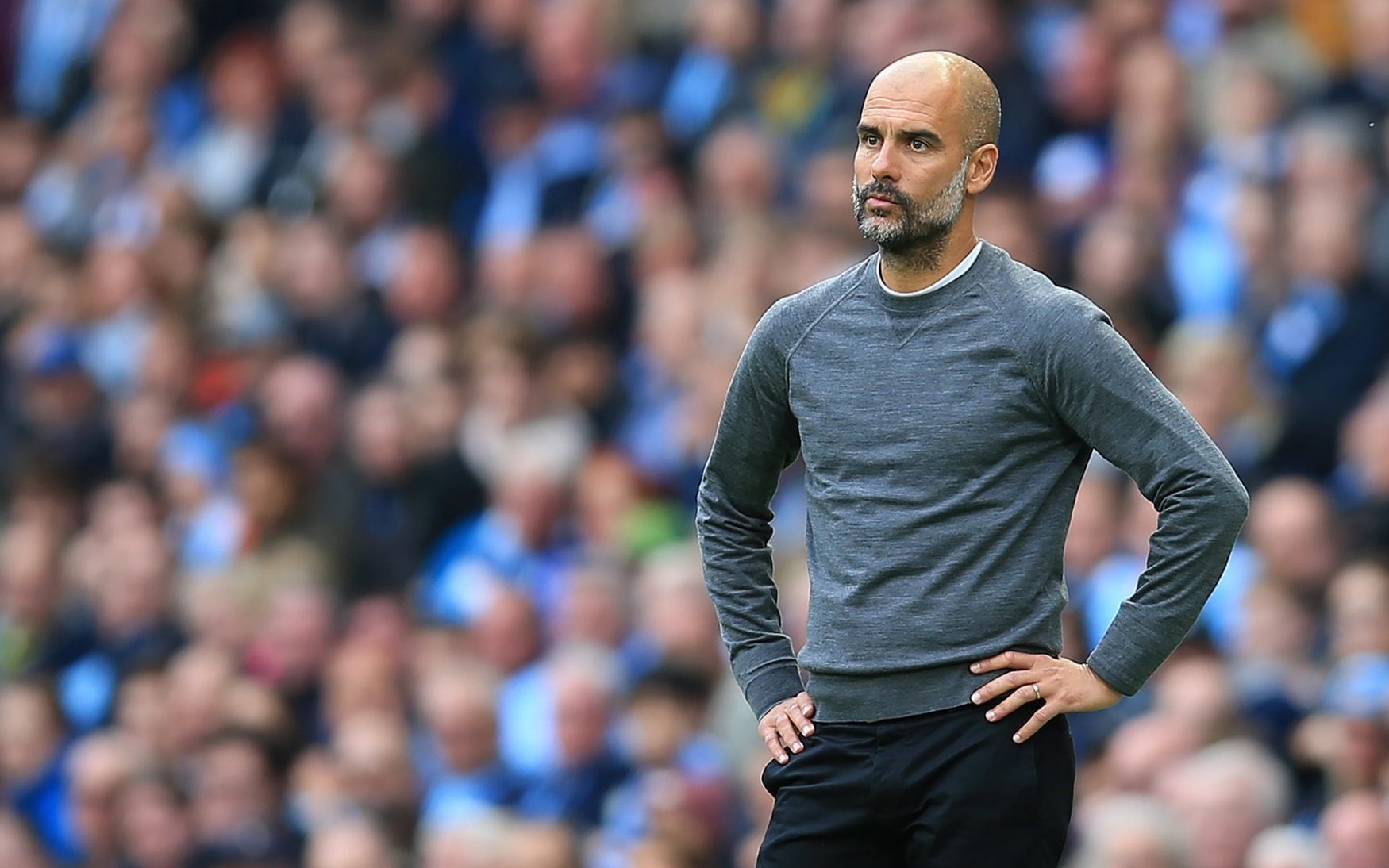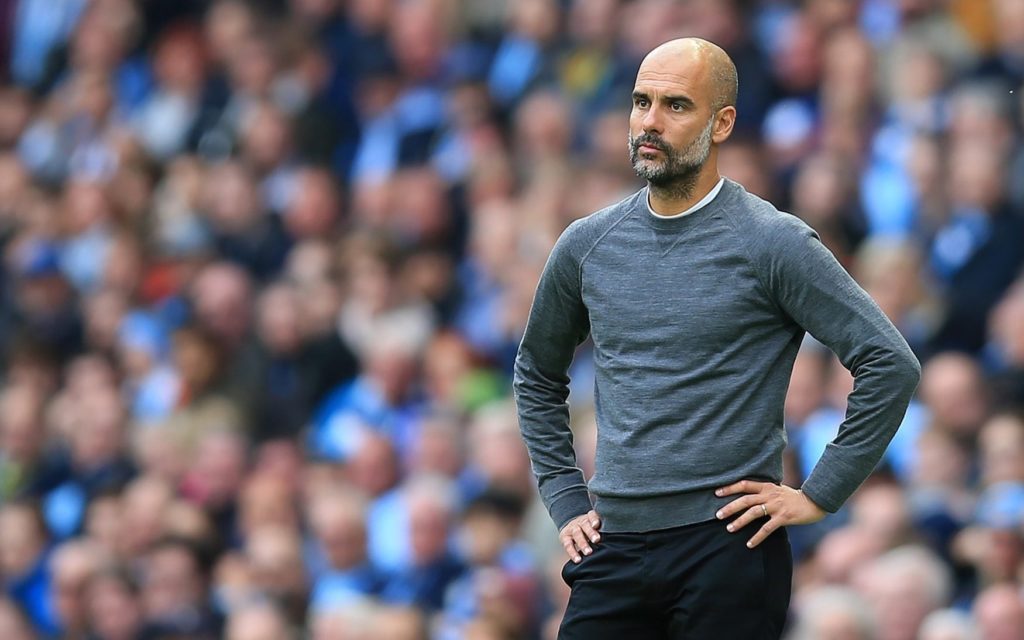 Manchester City have tough fixtures at the start of the Premier League season and Guardiola must let his team rolling as soon as possible. (Image Courtesy: Premier League / Website)
Contrary to their neighbours, Manchester United and Ole Gunnar Solksjaer have been given a kind start to the Premier League season, with most of their starting fixtures being comparatively easy. But their tricky run arrives in the middle of October and is set to continue till the end of November, as they are set to face the five clubs from the big six and Leicester in seven matches in the space of six weeks.
This period might also have their Champions League fixtures cramped into the midweeks, making the six weeks an exhausting yet thrilling situation for them.
Jurgen Klopp's Liverpool start off against promoted side Norwich and when compared to the above two, their fixtures at the start are somewhat on the moderate side of things. Chelsea travel to Anfield in the third matchday while Leeds are to host the Merseyside club seven days later.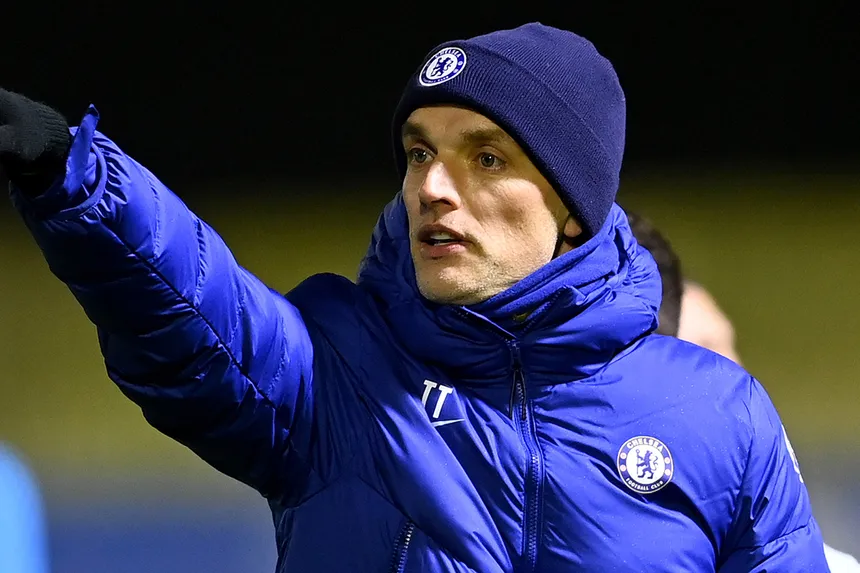 Similar to Guardiola, Tuchel will have a headache during the fixtures at the start of the new Premier League season. (Image Courtesy: Premier League / Website)
Champions League winners Chelsea also are facing a tough start to their Premier League campaign as they start off with a tricky London derby against Crystal Palace and face four of the big six in the next five fixtures, till the end of September. Their December fixtures are relatively easy, however, with Aston Villa awaiting to host them on Boxing Day.
KEY FIXTURES AND DERBY GAMES
Merseyside Derby
November 30, 2021 – Everton vs Liverpool
April 23, 2022 – Liverpool vs Everton
Manchester Derby
November 6, 2021 – Man Utd vs Man City
March 5, 2022 – Man City vs Man Utd
North – West Derby
October 23, 2021 – Man Utd vs Liverpool
March 19, 2022 – Liverpool vs Man Utd
North London Derby
September 25, 2021 – Arsenal vs Tottenham
January 15, 2022 – Tottenham vs Arsenal
Other Important Fixtures
August 28, 2021 – Liverpool vs Chelsea
January 1, 2022 – Chelsea vs Liverpool
October 2, 2021 – Liverpool vs Man City
April 9, 2022 – Man City vs Liverpool
November 27, 2021 – Chelsea vs Man Utd
May 15, 2022 – Man Utd vs Chelsea
THE OVERALL PREMIER LEAGUE FIXTURES OF 2021/22

NOTE: Kick-offs are 15:00 for Saturdays and bank holidays unless stated otherwise.
MATCHDAY 1 – Saturday 14 August
Brentford v Arsenal
Burnley v Brighton
Chelsea v Crystal Palace
Everton v Southampton
Leicester v Wolves
Man Utd v Leeds
Newcastle v West Ham
Norwich v Liverpool
Spurs v Man City
Watford v Aston Villa
MATCHDAY 2 – Saturday 21 August
Arsenal v Chelsea
Aston Villa v Newcastle
Brighton v Watford
Crystal Palace v Brentford
Leeds v Everton
Liverpool v Burnley
Man City v Norwich
Southampton v Man Utd
West Ham v Leicester
Wolves v Spurs
MATCHDAY 3 – Saturday 28 August
Aston Villa v Brentford
Brighton v Everton
Burnley v Leeds
Liverpool v Chelsea
Man City v Arsenal
Newcastle v Southampton
Norwich v Leicester
Spurs v Watford
West Ham v Crystal Palace
Wolves v Man Utd
MATCHDAY 4 – Saturday 11 September
Arsenal v Norwich
Brentford v Brighton
Chelsea v Aston Villa
Crystal Palace v Spurs
Everton v Burnley
Leeds v Liverpool
Leicester v Man City
Man Utd v Newcastle
Southampton v West Ham
Watford v Wolves
MATCHDAY 5 – Saturday 18 September
Aston Villa v Everton
Brighton v Leicester
Burnley v Arsenal
Liverpool v Crystal Palace
Man City v Southampton
Newcastle v Leeds
Norwich v Watford
Spurs v Chelsea
West Ham v Man Utd
Wolves v Brentford
MATCHDAY 6 – Saturday 25 September
Arsenal v Spurs
Brentford v Liverpool
Chelsea v Man City
Crystal Palace v Brighton
Everton v Norwich
Leeds v West Ham
Leicester v Burnley
Man Utd v Aston Villa
Southampton v Wolves
Watford v Newcastle
MATCHDAY 7 – Saturday 2 October
Brighton v Arsenal
Burnley v Norwich
Chelsea v Southampton
Crystal Palace v Leicester
Leeds v Watford
Liverpool v Man City
Man Utd v Everton
Spurs v Aston Villa
West Ham v Brentford
Wolves v Newcastle
MATCHDAY 8 – Saturday 16 October
Arsenal v Crystal Palace
Aston Villa v Wolves
Brentford v Chelsea
Everton v West Ham
Leicester v Man Utd
Man City v Burnley
Newcastle v Spurs
Norwich v Brighton
Southampton v Leeds
Watford v Liverpool
MATCHDAY 9 – Saturday 23 October
Arsenal v Aston Villa
Brentford v Leicester
Brighton v Man City
Chelsea v Norwich
Crystal Palace v Newcastle
Everton v Watford
Leeds v Wolves
Man Utd v Liverpool
Southampton v Burnley
West Ham v Spurs
MATCHDAY 10 – Saturday 30 October
Aston Villa v West Ham
Burnley v Brentford
Leicester v Arsenal
Liverpool v Brighton
Man City v Crystal Palace
Newcastle v Chelsea
Norwich v Leeds
Spurs v Man Utd
Watford v Southampton
Wolves v Everton
MATCHDAY 11 – Saturday 6 November
Arsenal v Watford
Brentford v Norwich
Brighton v Newcastle
Chelsea v Burnley
Crystal Palace v Wolves
Everton v Spurs
Leeds v Leicester
Man Utd v Man City
Southampton v Aston Villa
West Ham v Liverpool
MATCHDAY 12 – Saturday 20 November
Aston Villa v Brighton
Burnley v Crystal Palace
Leicester v Chelsea
Liverpool v Arsenal
Man City v Everton
Newcastle v Brentford
Norwich v Southampton
Spurs v Leeds
Watford v Man Utd
Wolves v West Ham
MATCHDAY 13 – Saturday 27 November
Arsenal v Newcastle
Brentford v Everton
Brighton v Leeds
Burnley v Spurs
Chelsea v Man Utd
Crystal Palace v Aston Villa
Leicester v Watford
Liverpool v Southampton
Man City v West Ham
Norwich v Wolves
MATCHDAY 14 – Tuesday 30 November – Wednesday 1 December
19:45 Aston Villa v Man City
19:45 Everton v Liverpool
19:45 Leeds v Crystal Palace
19:45 Watford v Chelsea
19:45 West Ham v Brighton
19:45 Wolves v Burnley
20:00 Man Utd v Arsenal
19:45 Newcastle v Norwich
19:45 Southampton v Leicester
19:45 Spurs v Brentford
MATCHDAY 15 – Saturday 4 December
Aston Villa v Leicester
Everton v Arsenal
Leeds v Brentford
Man Utd v Crystal Palace
Newcastle v Burnley
Southampton v Brighton
Spurs v Norwich
Watford v Man City
West Ham v Chelsea
Wolves v Liverpool
MATCHDAY 16 – Saturday 11 December
Arsenal v Southampton
Brentford v Watford
Brighton v Spurs
Burnley v West Ham
Chelsea v Leeds
Crystal Palace v Everton
Leicester v Newcastle
Liverpool v Aston Villa
Man City v Wolves
Norwich v Man Utd
MATCHDAY 17 – Tuesday 14 December – Wednesday 15 December
19:45 Arsenal v West Ham
19:45 Brentford v Man Utd
19:45 Brighton v Wolves
19:45 Burnley v Watford
19:45 Leicester v Spurs
19:45 Norwich v Aston Villa
20:00 Crystal Palace v Southampton
20:00 Chelsea v Everton
20:00 Liverpool v Newcastle
20:00 Man City v Leeds
MATCHDAY 18 – Saturday 18 December
Aston Villa v Burnley
Everton v Leicester
Leeds v Arsenal
Man Utd v Brighton
Newcastle v Man City
Southampton v Brentford
Spurs v Liverpool
Watford v Crystal Palace
West Ham v Norwich
Wolves v Chelsea
MATCHDAY 19 – Saturday 26 December
Aston Villa v Chelsea
Brighton v Brentford
Burnley v Everton
Liverpool v Leeds
Man City v Leicester
Newcastle v Man Utd
Norwich v Arsenal
Spurs v Crystal Palace
West Ham v Southampton
Wolves v Watford
MATCHDAY 20 – Tuesday 28 December
Arsenal v Wolves
Brentford v Man City
Chelsea v Brighton
Crystal Palace v Norwich
Everton v Newcastle
Leeds v Aston Villa
Leicester v Liverpool
Man Utd v Burnley
Southampton v Spurs
Watford v West Ham
MATCHDAY 21 – Saturday 1 January
Arsenal v Man City
Brentford v Aston Villa
Chelsea v Liverpool
Crystal Palace v West Ham
Everton v Brighton
Leeds v Burnley
Leicester v Norwich
Man Utd v Wolves
Southampton v Newcastle
Watford v Spurs
MATCHDAY 22 – Saturday 15 January
Aston Villa v Man Utd
Brighton v Crystal Palace
Burnley v Leicester
Liverpool v Brentford
Man City v Chelsea
Newcastle v Watford
Norwich v Everton
Spurs v Arsenal
West Ham v Leeds
Wolves v Southampton
MATCHDAY 23 – Saturday 22 January
Arsenal v Burnley
Brentford v Wolves
Chelsea v Spurs
Crystal Palace v Liverpool
Everton v Aston Villa
Leeds v Newcastle
Leicester v Brighton
Man Utd v West Ham
Southampton v Man City
Watford v Norwich
MATCHDAY 24 – Tuesday 8 February – Wednesday 9 February
19:45 Aston Villa v Leeds
19:45 Brighton v Chelsea
19:45 Burnley v Man Utd
19:45 Norwich v Crystal Palace
19:45 West Ham v Watford
19:45 Wolves v Arsenal
19:45 Newcastle v Everton
19:45 Spurs v Southampton
20:00 Liverpool v Leicester
20:00 Man City v Brentford
MATCHDAY 25 – Saturday 12 February
Brentford v Crystal Palace
Burnley v Liverpool
Chelsea v Arsenal
Everton v Leeds
Leicester v West Ham
Man Utd v Southampton
Newcastle v Aston Villa
Norwich v Man City
Spurs v Wolves
Watford v Brighton
MATCHDAY 26 – Saturday 19 February
Arsenal v Brentford
Aston Villa v Watford
Brighton v Burnley
Crystal Palace v Chelsea
Leeds v Man Utd
Liverpool v Norwich
Man City v Spurs
Southampton v Everton
West Ham v Newcastle
Wolves v Leicester
MATCHDAY 27 – Saturday 26 February
Arsenal v Liverpool
Brentford v Newcastle
Brighton v Aston Villa
Chelsea v Leicester
Crystal Palace v Burnley
Everton v Man City
Leeds v Spurs
Man Utd v Watford
Southampton v Norwich
West Ham v Wolves
MATCHDAY 28 – Saturday 5 March
Aston Villa v Southampton
Burnley v Chelsea
Leicester v Leeds
Liverpool v West Ham
Man City v Man Utd
Newcastle v Brighton
Norwich v Brentford
Spurs v Everton
Watford v Arsenal
Wolves v Crystal Palace
MATCHDAY 29 – Saturday 12 March
Arsenal v Leicester
Brentford v Burnley
Brighton v Liverpool
Chelsea v Newcastle
Crystal Palace v Man City
Everton v Wolves
Leeds v Norwich
Man Utd v Spurs
Southampton v Watford
West Ham v Aston Villa
MATCHDAY 30 – Saturday 19 March
Aston Villa v Arsenal
Burnley v Southampton
Leicester v Brentford
Liverpool v Man Utd
Man City v Brighton
Newcastle v Crystal Palace
Norwich v Chelsea
Spurs v West Ham
Watford v Everton
Wolves v Leeds
MATCHDAY 31 – Saturday 2 April
Brighton v Norwich
Burnley v Man City
Chelsea v Brentford
Crystal Palace v Arsenal
Leeds v Southampton
Liverpool v Watford
Man Utd v Leicester
Spurs v Newcastle
West Ham v Everton
Wolves v Aston Villa
MATCHDAY 32 – Saturday 9 April
Arsenal v Brighton
Aston Villa v Spurs
Brentford v West Ham
Everton v Man Utd
Leicester v Crystal Palace
Man City v Liverpool
Newcastle v Wolves
Norwich v Burnley
Southampton v Chelsea
Watford v Leeds
MATCHDAY 33 – Saturday 16 April
Aston Villa v Liverpool
Everton v Crystal Palace
Leeds v Chelsea
Man Utd v Norwich
Newcastle v Leicester
Southampton v Arsenal
Spurs v Brighton
Watford v Brentford
West Ham v Burnley
Wolves v Man City
MATCHDAY 34 – Saturday 23 April
Arsenal v Man Utd
Brentford v Spurs
Brighton v Southampton
Burnley v Wolves
Chelsea v West Ham
Crystal Palace v Leeds
Leicester v Aston Villa
Liverpool v Everton
Man City v Watford
Norwich v Newcastle
MATCHDAY 35 – Saturday 30 April
Aston Villa v Norwich
Everton v Chelsea
Leeds v Man City
Man Utd v Brentford
Newcastle v Liverpool
Southampton v Crystal Palace
Spurs v Leicester
Watford v Burnley
West Ham v Arsenal
Wolves v Brighton
MATCHDAY 36 – Saturday 7 May
Arsenal v Leeds
Brentford v Southampton
Brighton v Man Utd
Burnley v Aston Villa
Chelsea v Wolves
Crystal Palace v Watford
Leicester v Everton
Liverpool v Spurs
Man City v Newcastle
Norwich v West Ham
MATCHDAY 37 – Sunday 15 May*
Aston Villa v Crystal Palace
Everton v Brentford
Leeds v Brighton
Man Utd v Chelsea
Newcastle v Arsenal
Southampton v Liverpool
Spurs v Burnley
Watford v Leicester
West Ham v Man City
Wolves v Norwich
* to avoid a clash with the FA Cup Final on 14 May
MATCHDAY 38 – Sunday 22 May
16:00 Arsenal v Everton
16:00 Brentford v Leeds
16:00 Brighton v West Ham
16:00 Burnley v Newcastle
16:00 Chelsea v Watford
16:00 Crystal Palace v Man Utd
16:00 Leicester v Southampton
16:00 Liverpool v Wolves
16:00 Man City v Aston Villa
16:00 Norwich v Spurs