Manchester City is killing it this season, they are on a 18 games winning streak and things just seem to get better and better for them as they have their star players back from injury. Borussia Mönchengladbach on the other hand isn't doing that good and it looks like they are heading towards a result, just like the horrible 2017/18 season when they finished midtable.
New week, new focus ✨

A historic #UCL last-16 tie awaits for the Foals 🐎💚#DieFohlen #BMGCity pic.twitter.com/PoWbHEkEBn

— Gladbach (@borussia_en) February 22, 2021
Borussia Mönchengladbach is facing Manchester City on Wednesday in their first Round of 16 Tie of the Champions League this season. Borussia Mönchengladbach had performed really well last season and got themselves a place in the Champions League, but the same can't be said about them this season as they are currently 8th in the Bundesliga table far behind in the race for the top 4. Although they did pretty well in the Group stages even though they had a tough group, they aren't in their best shape.
Manchester City on the other hand is dominating the Premier League. They are the league leaders and are 10 points away from second-place Manchester United. Their form doesn't seem to be wavering and they have high chances of winning the Treble. They even dominated their Group in the Champions League group stage by early winning all the game.
Marco Rose, the head coach of Borussia Mönchengladbach, joined the club for the 2019/20 season and impressed everyone with his influence on the side. They finished 4th last season in Bundesliga and also reached the knockout stage of the Champions League. Although Rose has done well in the Champions League again this time, Bundesliga has been horrible for him. Marco Rose needs to win the faith of Borussia Mönchengladbach's fans and progressing in the Champions League is the only way to do it.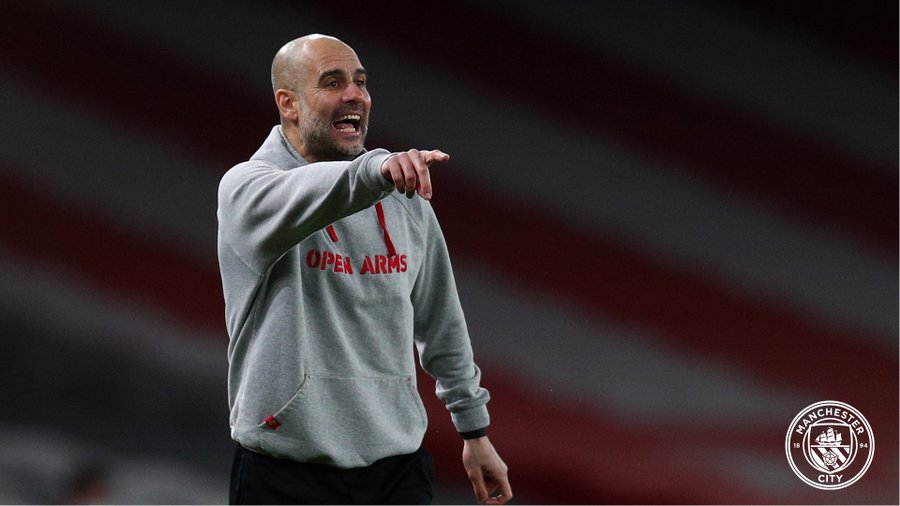 Pep Guardiola has always been criticized due to the lack of success he has in the Champions League. He has only won the title with Barcelona in 2009nand 2011 but hasn't won the prestigious competition ever since. Manchester City have always been the best in all competitions under Pep Guardiola but the Champions League is something that hasn't come to Ethiad in its history. Pep Guardiola was assigned the job in 2016 but hasn't delivered yet. With most of the other teams in the competition in a bad form, Pep Guardiola has a good chance of lifting the Champions League trophy this year and the fans are hoping he makes the most of it, but first, he has to deal with Borussia Mönchengladbach.
Borussia Mönchengladbach's latest win was last month against Borussia Dortmund. They haven't won a single game ever since and are in a horrible rut. In their last 5 games, they have lost 2, drawn 2 and won 1. Although they have been scoring goals, they have been conceding more. There are major problems in the backline and Marco Rose is having a tough time fixing it. In their last game, they played against Mainz where they lost 1-2. Although they had more possession and shots on target, they lost because of their poor defending. Manchester City is a team that attacks in huge numbers and the Borussia Mönchengladbach is undoubtedly going to be overwhelmed.
Straight out of the blocks! 🔥

⚽️ @Sure
🔷 #ManCity | https://t.co/axa0klD5re pic.twitter.com/QWFlvGRl40

— Manchester City (@ManCity) February 22, 2021
As you all know, Manchester City is currently in the best form in all Europe. They have won their last 18 games and are the favourites to win the Treble. In their last game they played against Arsenal and even though they won 1-0, they dominated the whole game. They hade more possession, they kept the opposition keeper busy and even created better chances. They were in the driving seat right from the start of the game and we might see the same happening again against Borussia Mönchengladbach.
TEAM NEWS
Getting warm in the sunny bit 😎#DieFohlen #BMGM05 pic.twitter.com/f5cvBlJRLk

— Gladbach (@borussia_en) February 20, 2021
Borussia Mönchengladbach doesn't have any recent injuries. Mamadou Doucoure and Famana Quizera have been injured since December and aren't going to be available anytime soon. There aren't any players out due to suspension.
We feel that they will go ahead with the 3-4-1-2 formation because they tend to play 3 centre-backs against formidable opponents. Their starting line-up will be:- Y.Sommer, R.Bensenbaini, N.Elvei, M.Ginter, F.Neuhaus, C.Kramer, L.Stindl, D.Zakaria, M.Thuram, J.Hofmann, A.Plea.
Half an hour until the team news drops – who do you want to see starting today? 💙

⚽️ @HaysWorldwide
🔷 #ManCity | https://t.co/axa0klUGiM pic.twitter.com/6dIaxNL6eb

— Manchester City (@ManCity) February 21, 2021
Nathan Ake is the only player from Manchester City who is out injured, both De Bruyne and Aguero are back from their injuries and have a high probability of playing against Borussia Mönchengladbach.
Pep Guardiola will stick to his 4-3-3 formation and we predict their starting 11 would look like:- Ederson, O.Zinchenko, R.Dias, J.Stones, K.Walker, I.Gundogan, Rodri, K. De Bruyne, P.Foden. R.Sterling, R.Mahrez.
GAME CHANGERS
Not quite. Just fizzed over the top by the captain. (58′)#DieFohlen #BMGM05 1-1 pic.twitter.com/J25pNhjIpz

— Gladbach (@borussia_en) February 20, 2021
Lars Stindl has got to be the danger-man in Borussia Mönchengladbach this season. The versatile attacking midfielder has been on top of his game in recent matches and is also one of the top scorers of Bundesliga this season with 10 goals to his name. He also has 5 assists and with his key passing and finishing, Lars Stindl is definitely going to be a big threat Manchester City has to deal with.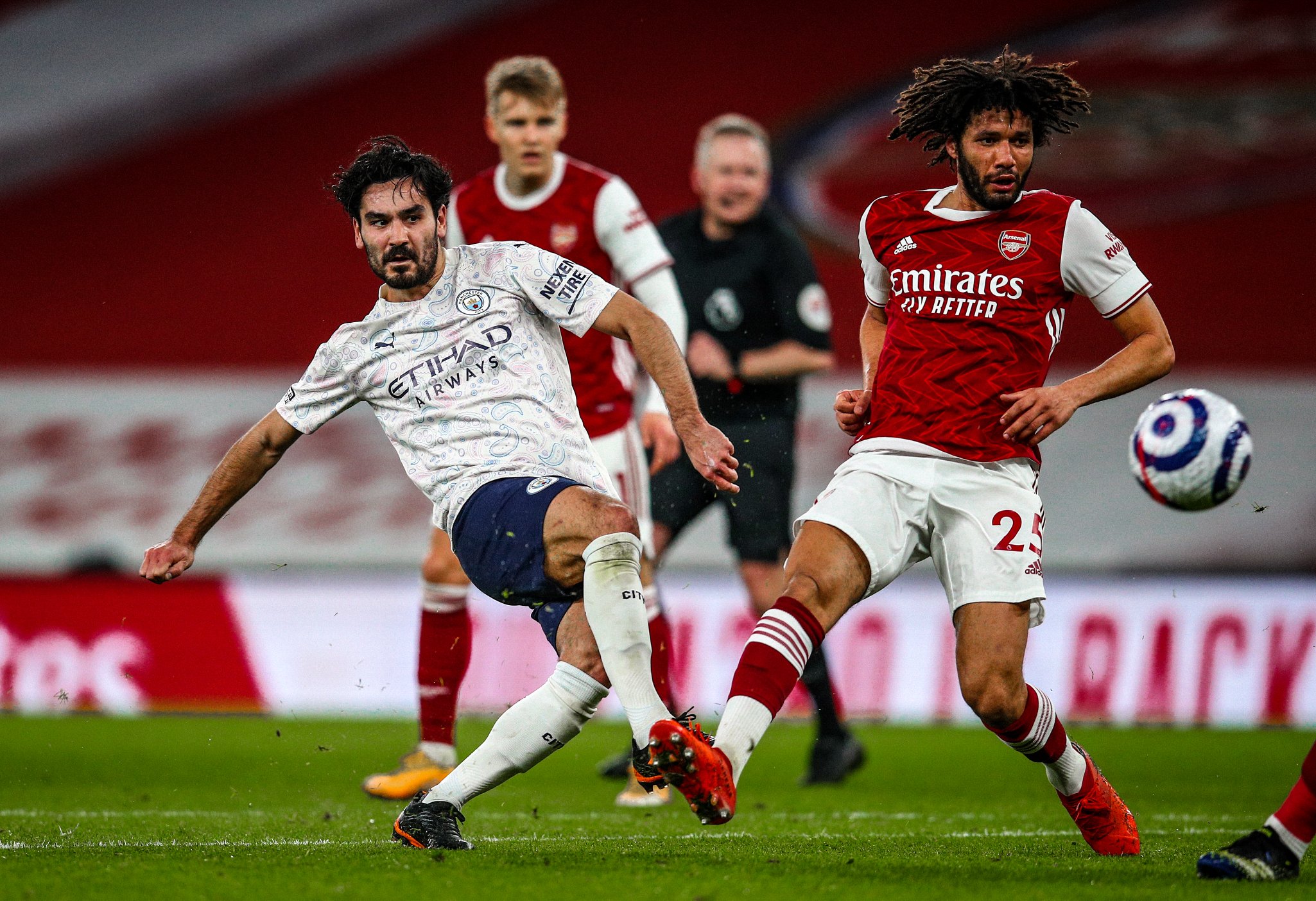 Manchester City was going through an injury crisis for the majority of this season but still were the best team in England. The major factor behind their recent success is Ilkay Gundogan. He has been the highest goal scorer for Manchester City with 11 goals in the Premier League this season. His work rate has been spot on and is a complete 8/10 hybrid who can do it all.
CONCLUSION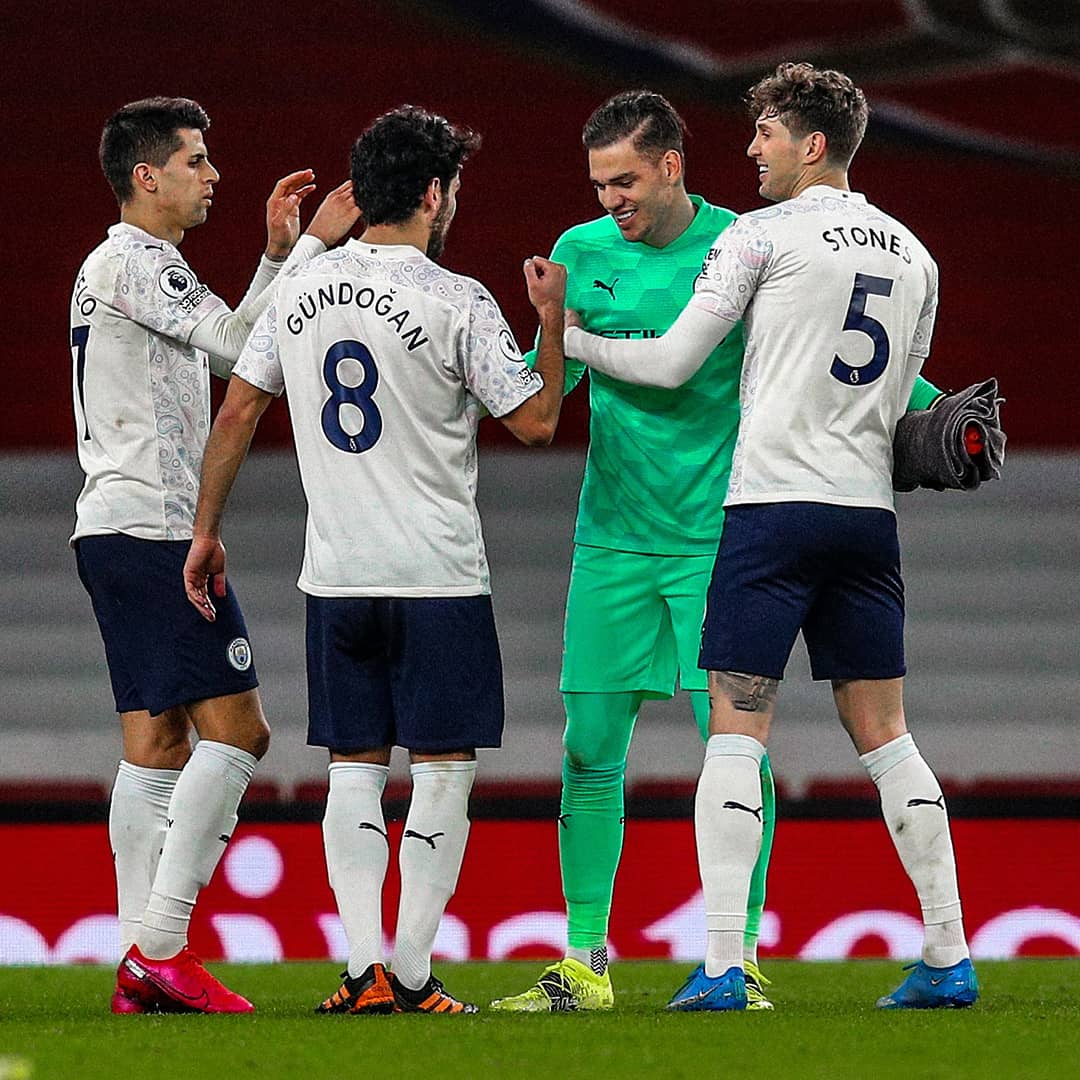 We feel that City has got this game in the bag considering the phenomenal form they have been. Manchester City are going to be dominating the ball throughout the 90 and Borussia Mönchengladbach will have to do the most out of the few chances that will come their way. We feel that this Champions League tie is going to be decided in the first leg itself as FootTheBall predicts, 3-0 Manchester City win.