1) THE STORY BEHIND HIS NAME
Dayot Upamecano has a different original name and is a shorter form of his real name which is, Dayotchanculle. He was named after his great grandfather and it was also an honorary title given to the village head back in his ancestors home town Guinea Bissau, in West Africa.
2) CHILDHOOD BUDDIES WITH OUSMANE DEMBELE
While growing up in the Evruez commune in France, Dayot Upamecano was best friends with Barcelona star Ousmane Dembele. They used to play football together in their neighborhood when they were kids. Around 2010, a new local youth club was formed and Dayot Upamecano and Dembele were among the first ones to get selected. Unlike Dembele and the other kids, Upamecano wasn't naturally good at the sport. He has mentioned in interviews that he is used often practice alone to improve his game.
3) THE REASON BEHIND HIS HUGE ARSENAL OF SKILLS
His hard work paid off as in 2013, he joined the youth team of Valenciennes which is a second division club in France. Over there the coaches loved how versatile Dayot Upamecano was and started playing him in midfield too. This has greatly benefited him as he is so good with the ball at his feet even though he is a central defender. In his early teenage years, he became more mature, both physically and mentally.
4) MOVING OUT OF HIS MOTHERLAND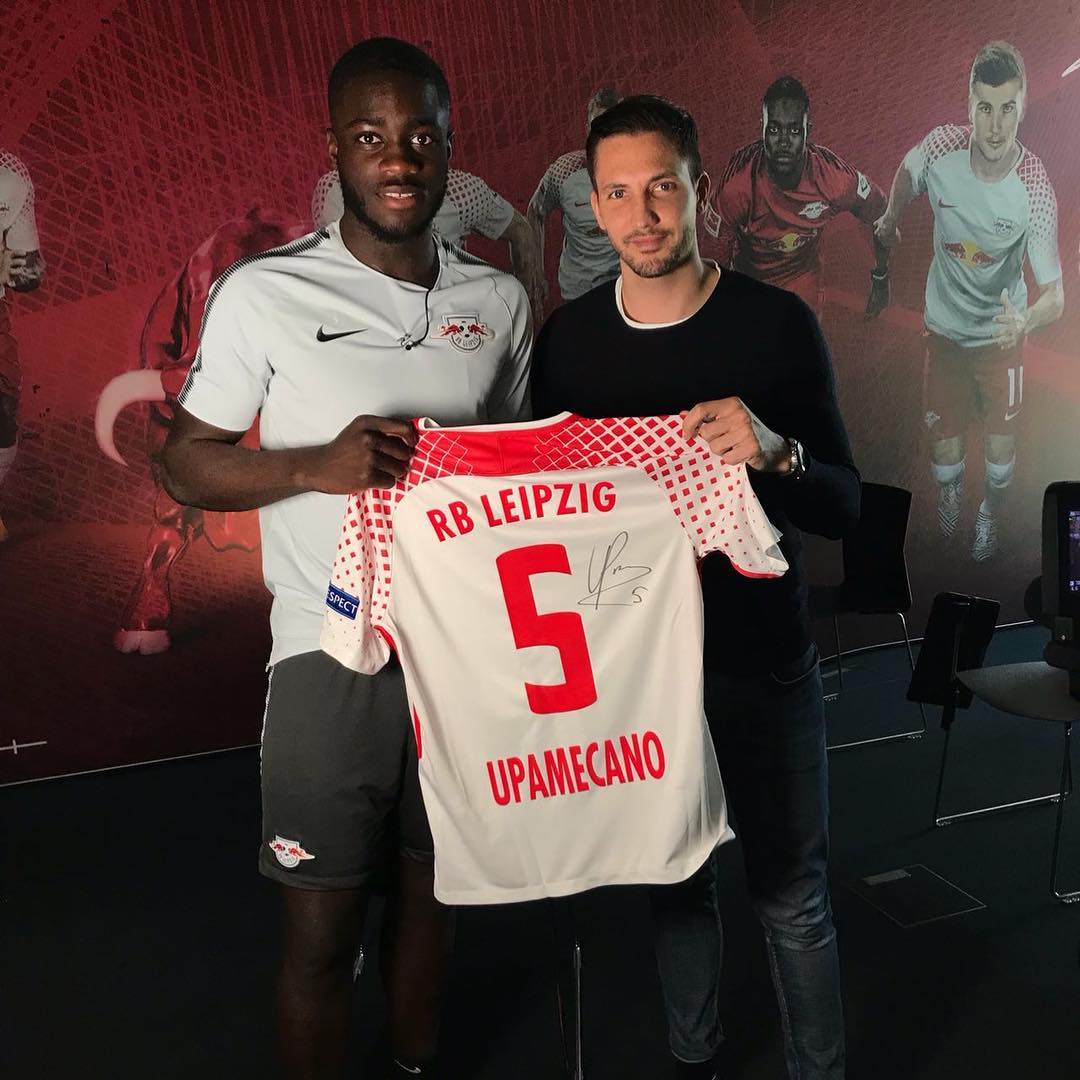 At 16, he decided to move out of France and joined RB Salzburg in Austria. He was then moved to Salzburg's feeder team, FC Liefering. From here on, Dayot Upamecano has been gradually increasing his game. After RB Salzburg, he moved onto RB Leipzig in 2017 and is currently one of the best defenders in Bundesliga.
5) FUN LOVING OFF THE PITCH
Although he is pretty intense when he's on the field, his life outside football is pretty interesting. He is adventurous and while other players are busy spending their vacations and holiday in luxurious tachs and hotels. He is in the wild doing a safari ride or riding a jet ski on an island. You will always find him smiling and enjoying life to the fullest.
6) HIS DAD'S ROLE IN HIS LIFE
Dayot Upamecao's father has a huge contribution to the youngster's success. His dad was a person who lays tiles for a living and hence he knew the importance of a good childhood in the long run. He motivated Dayot Upamecano to work and train extremely hard so that he can attend a good football academy. Even when his son decided to leave his home for Austria, Upamecano's father was supportive and helped him in every way possible.
7) ZIDANE FAN WHILE GROWING UP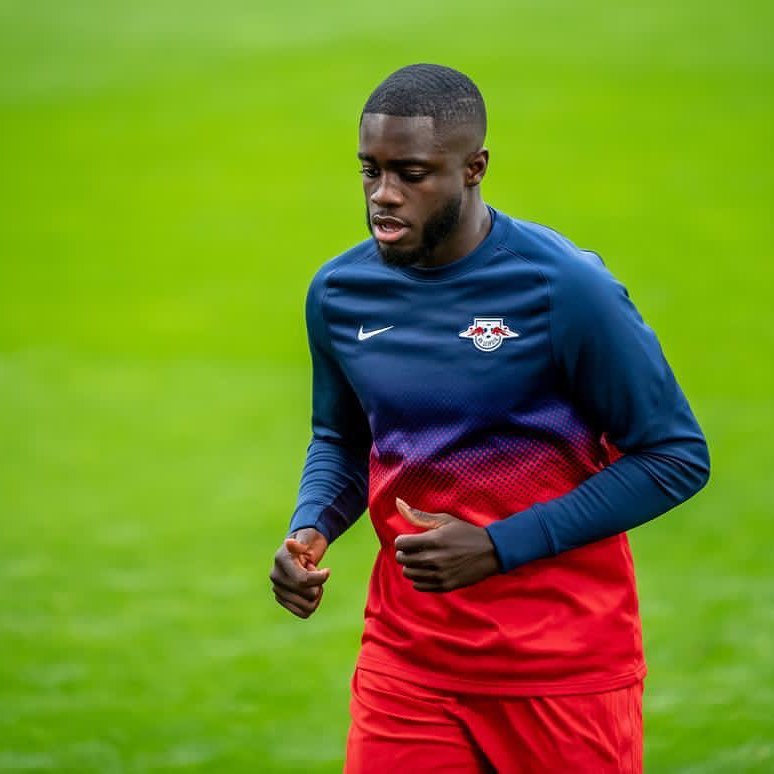 When Dayot Upamecano was a kid, Zinedine Zidane was the player everyone in France were crazy about and he was too. He used to like playing in the midfield when he was in Valenciennes because he wanted to play like Zidane. Zizou was known for his passing and dribbling, qualities Dayot Upamecano was trying to build upon in his early teens.
8) FASTER THAN AUBA
Despite of having a big physique, Dayot Upamecano is really fast. He is one of the top 10 fastest players in the Bundesliga and has also caught up to Aubameyang while he was sprinting in a match a few years ago. A good pace is a precious commodity for centre-backs as they often have to keep up with quick strikers and wingers. Dayot Upamecano actually has the ability, top defenders from around the world work tirelessly for.
9) WANTS TO PLAY LIKE VARANE
Raphael Varane is probably the best French Centre-back as of now but Dayot Upamecano is aiming to take his place. In an interview, he stated that he watches and learns a lot from Varane but he doesn't want to exactly play like him. He feels that each player is different and can be the best in their own way. Dayot Upamencano is on the right path to achieve his dream because like Varane got into a massive club early on in his career, Upamecano has done the same by joning Bayern Munich.
10) THE NEXT BEST DEFENDER IN EUROPE
A lot of clubs have been courting him for the past two seasons. Arsenal, Manchester City and Real Madrid were the favourites to buy him but he decided to stay in Bundesliga. Manchester United, AC Milan, Chelsea, Tottenham were also in the race behind his signature.
He is fast, strong and good with the ball on his feet. He has areal superiority and his pasing game is also solid. He is the perfect centre-back and Bayern Munich has gotten away with an amazing deal.