Dutch soccer club PSV reached an agreement with Mexican side CF Pachuca on the transfer of Mexican international Hirving Lozano to the Netherlands, the Eindhoven based club announced on Monday.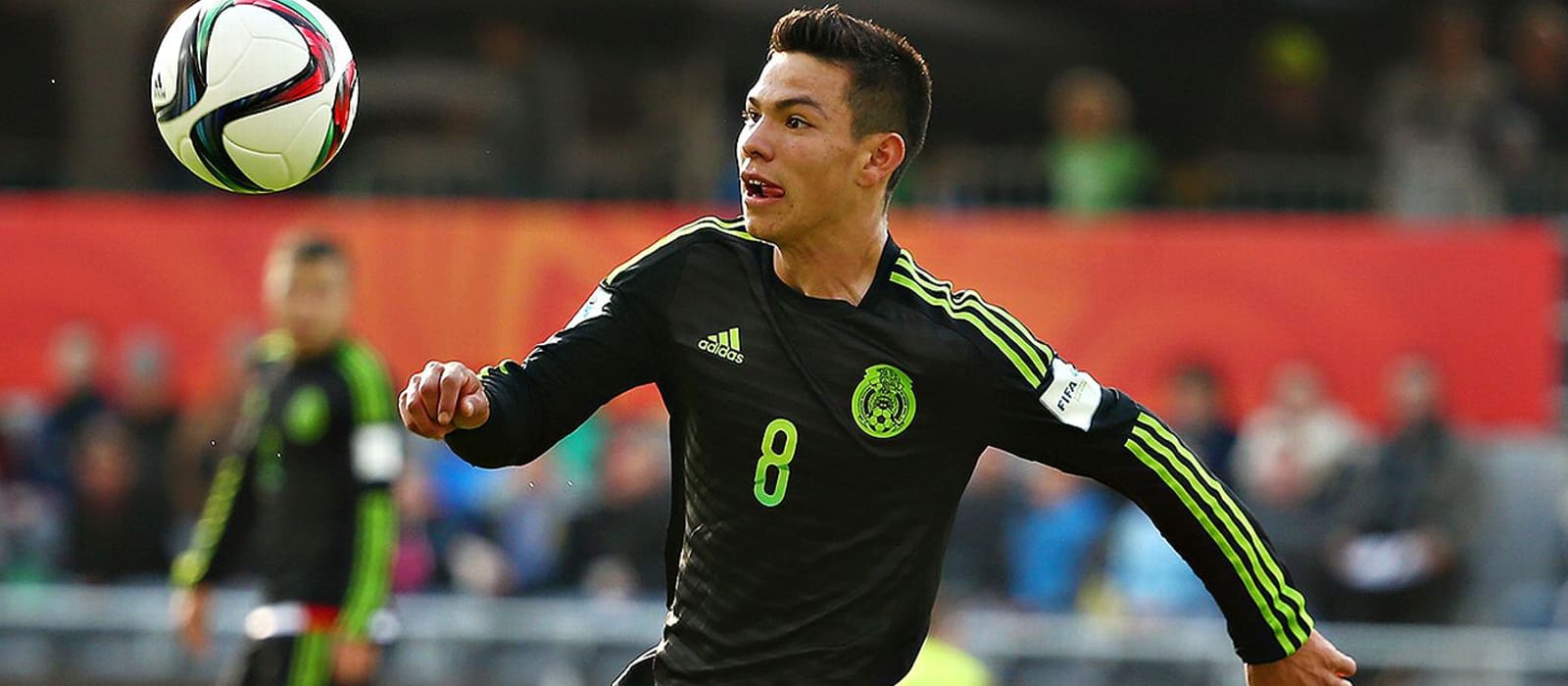 Lozano visited the Netherlands for a medical examination on Monday and gave his approval to a contract until 2023 with PSV. Afterwards the winger returned to Russia, where he is active at the Confederations Cup with Mexico.
The 21-year-old Lozano played at the CF Pachuca youth academy and made his first team debut in 2014. In 133 official matches for Pachuca he scored 41 times and he produced 28 assists.
?? @HirvingLozano70 bracht een bezoek aan Eindhoven. De Mexicaan heeft PSV zijn woord gegeven voor een overeenkomst tot de zomer van 2023. pic.twitter.com/M49LbbgDSh

— PSV (@PSV) June 19, 2017

In 2016 he captured the Mexican championship with Pachuca. Lozano debuted for the Mexican team in February 2016. He scored two times in 15 internationals.
ALSO READ: DONE DEAL: Belgian Youngster Dimata Joins Wolfsburg
With Hirving Lozano PSV attracts the fifth Mexican in club history. He was preceded by Carlos Salcido (2006-2010), Francisco 'Maza' Rodriguez (2008-2011), Hector Moreno (2015-2017) and Andres Guardado (2014-current).
PSV TV verwelkomde Lozano op Schiphol, en reed met hem mee naar Eindhoven. Bekijk zijn eerste PSV-interview hier: https://t.co/zGHFNmOIZh pic.twitter.com/QzKJhPNPGg

— PSV (@PSV) June 19, 2017
Moreno left PSV for AS Roma this summer and Guardado is on the verge of a move to the Major League Soccer in the United States.
PSV hopes to return to the top of the Dutch league with Lozano. After clinching the Dutch title in 2015 and 2016 PSV finished on a disappointing third place in the Eredivisie last season.