Rio Ferdinand reminisces Sir Alex Ferguson's exact comments when his boss called him to Manchester United's youth facility to observe a specific player orchestrating the midfield at just 14 years of age. 'The best kid I've seen,' said the iconic manager to describe Ravel Morrison.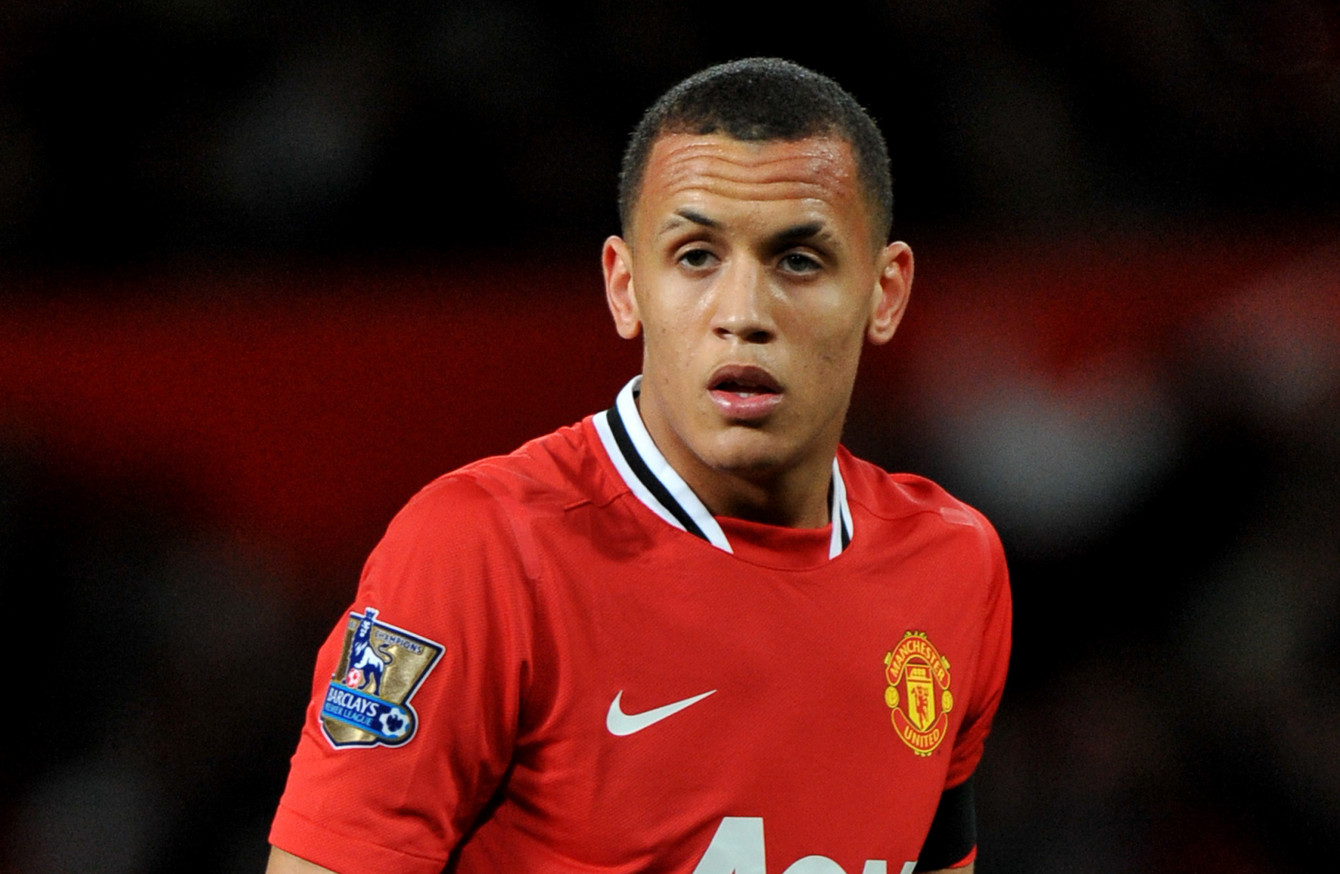 One might assume that when one of the greatest managers ever comments this about a youngster, there has to be something truly exceptional about the player. However, with such exalted remarks comes a lot of pressure and conquering the difficulties along the route to greatness, which Ravel Morrison's personal issues prevented him from doing. 
And now, after failing at Old Trafford, after years of being tossed around in different leagues, a former Red Devil offers him a shot at redemption. Derby County manager, Wayne Rooney is giving Ravel Morrison a possible final chance to potentially prove himself at Championship level. The 28-year-old's football career takes yet another swerve as he tries to stay fit by training with Derby County and maybe secure a contract with the side.   
Ravel Morrison is training with Derby County in the latest attempt to relaunch his career.

Morrison is understood to be among a number of trialists for a training camp this week, also including Phil Jagielka. pic.twitter.com/eOvuEW8xEY

— Footy Accumulators (@FootyAccums) July 13, 2021
Let's take a closer look at Ravel Morrison's dramatic decline; from a Manchester United prodigy to free agent; as well as the huge opportunity that Wayne Rooney has offered him.
A TRIP DOWN MEMORY LANE
Manchester United academy had two exceptional talents in its ranks in 2009: two midfielders who blended beautifully at the heart of the brilliant youth side that won the FA Youth Cup for a record 10th time in 2011. Paul Pogba and Ravel Morrison are these players. 10 years later, while one is a World Cup champion, the other has been around 10 different clubs, failing to find a home.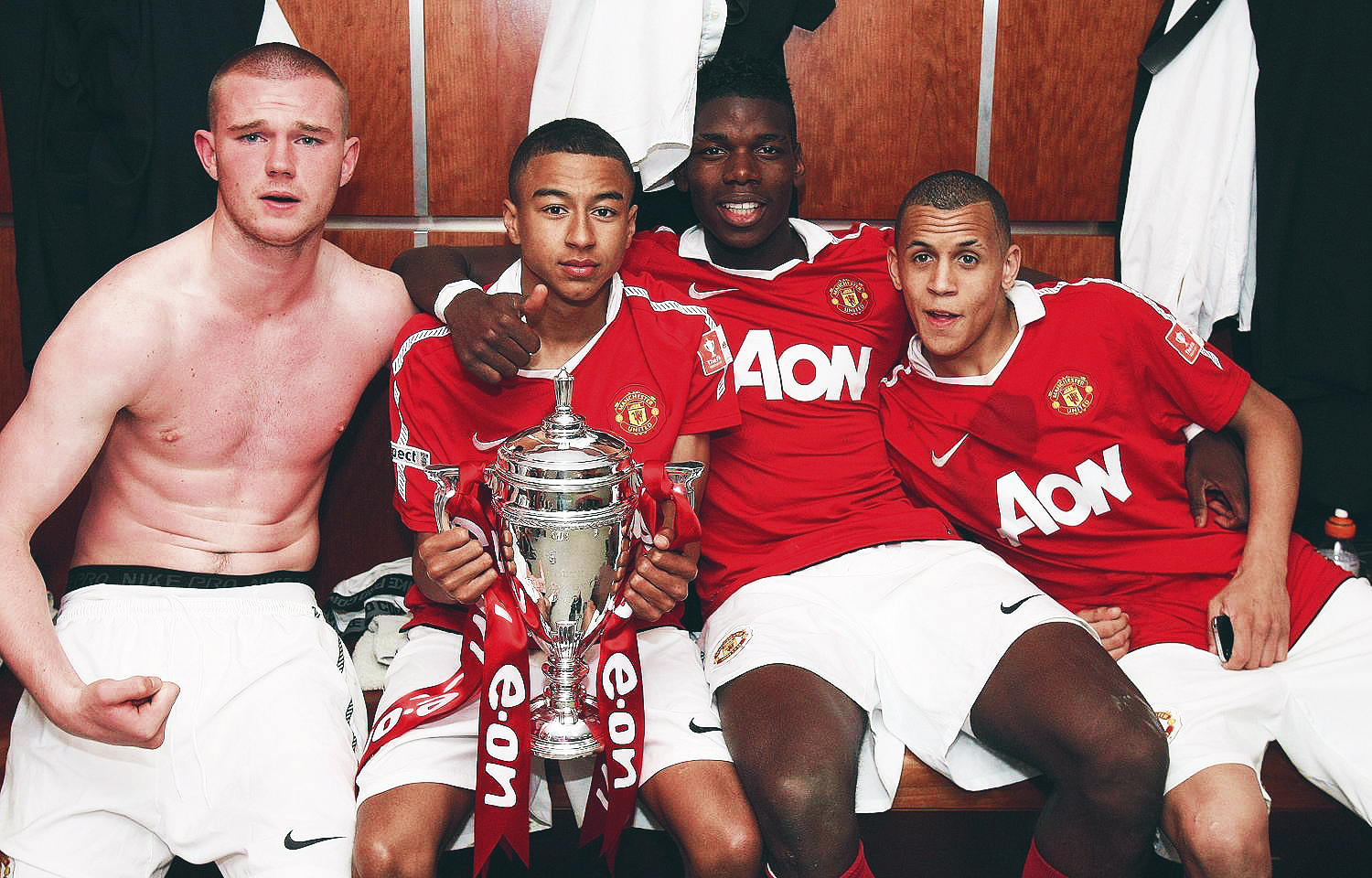 In a nutshell, two words may properly define Morrison's career: potential and temper. As the midfielder advanced through the United's ranks, his behavior and outside influences became a concern. He dominated all of the headlines, and not always because of his prowess on the field, but also because of his numerous run-ins with the law.  
From being convicted of intimidating a witness to a knifepoint robbery, to throwing his partner's phone out the window and confessing to criminal damage, his career has been plagued by controversies. But Ferguson remained committed to developing Morrison as a person and blossoming his talent by giving him several chances. Fair to say, the midfielder's background and environment growing up had a significant influence on his career going south before even catching the pace. 
Rio Ferdinand reveals what Sir Alex Ferguson thinks about Ravel Morrison #mulive [@rioferdy5] pic.twitter.com/LjT8bupkJt

— utdreport (@utdreport) February 15, 2021
According to a United source, "he believed that things that were socially unacceptable were permissible." He comes from a culture where gangs are rampant and the government is distrusted, where you look after your own if there is a problem rather than calling the police." After giving ample chances to him, Ferguson eventually waved him goodbye in 2012, selling him to West Ham United. 
Ferguson wrote in his 2015 book, 'Leading'- "Sadly there are examples of players who have similar backgrounds to Giggs or Cristiano Ronaldo who, despite enormous natural talent, just aren't emotionally or mentally strong enough to overcome the hurts of their childhood and their inner demons."
Sir Alex Ferguson describes the situation with Ravel Morrison as his "saddest case" at #MUFC (from 'Leading'). pic.twitter.com/3syPpMqkJF

— Tifo Football (@TifoFootball_) October 8, 2015
"Ravel Morrison might be the saddest case. He possessed as much natural talent as any youngster we ever signed, but he kept getting into trouble. It was painful to sell him to West Ham in January 2012 because he could have been a fantastic player. But, over a period of several years, the problems off the pitch continued to escalate and so we had little option but to cut the cord."
All these years, Morrison has been characterised as a troublemaker, but many who know him personally say that is not the reality. His intellect and talent stretch beyond what he can accomplish with a football, but his background and personal issues have not really benefited him. 
WAS HE REALLY THAT GOOD?
 "He was in a midfield three with Pogba and Ryan Tunnicliffe. All were outstanding, but Ravel was the principal game changer. He was an unbelievable talent, a Paul Gascoigne-type figure who could beat men, who scored some incredible goals. There are very few players in central midfield who can beat men. Ravel could drift past players and you'd think 'Wow!." These were Garry Neville's words for Ravel Morrison while watching the United's reserves on MUTV.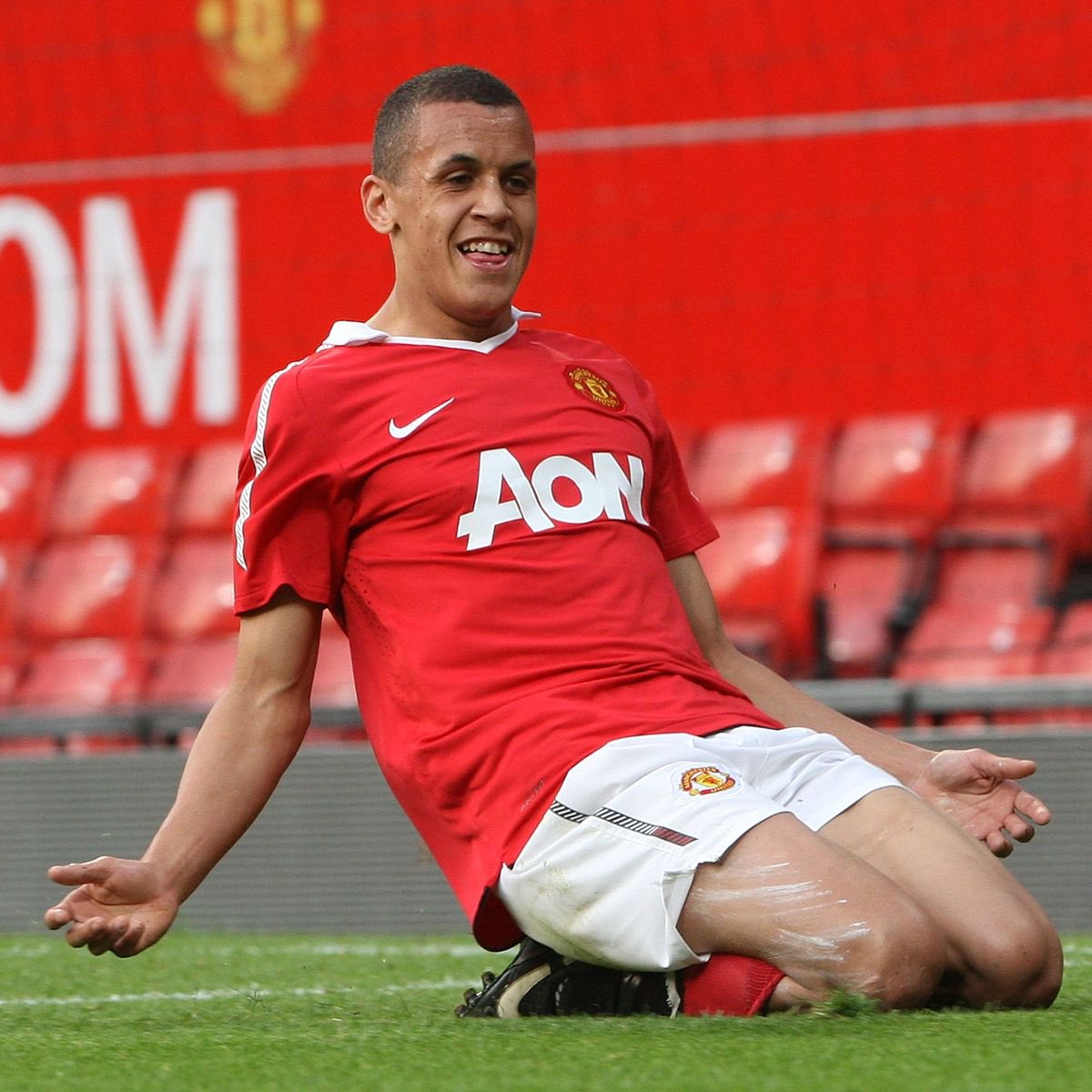 During his United days, Morrison was an unconventional playmaker. He had flashes of greatness as he was a very rare talent, a footballer who was destined to flourish at some point in his career. He was a modern mixture of two profiles. 
On the one hand, he boasted nimble and lively movements, control with his back foot, the ability to receive on the turn, and the smart positioning characteristic in pure interiors. On the other hand, he possessed the directness, dribbling, and electricity of a winger. When he got the ball, he wanted to get things done.
Paddy Crerand gave Morrison's game the ultimate respect. "Ravel was the best youngster I'd seen since George Best," the legendary midfielder opined. "Ravel was terrific. He could sit in the middle of the park and move swiftly, beating men as he went," he recounted. "Ravel stood out like a sore thumb even in a side featuring Pogba. He moved quickly. His speed would have been ideal in United's midfield. And he was a fast thinker when it came to football. He had everything that a big star should have."  
Ravel Morrison is one of the game's biggest "what ifs" given all of the deserved hype that surrounded him.   The midfielder, now 28, has not really blossomed into the great player he was projected to be. But now, with Wayne Rooney's assistance, he has an opportunity to revive his professional career.
A FINAL CHANCE
Ravel Morrison has been shuffled across many leagues as a result of failed loan spells combined with squabbles with the managers. Since his departure from Old Trafford back in 2012, the midfielder has featured for West Ham, Birmingham City, QPR, Cardiff City, Lazio, Atles, Ostersund, Sheffield United, Middlesbrough, and Den Haag.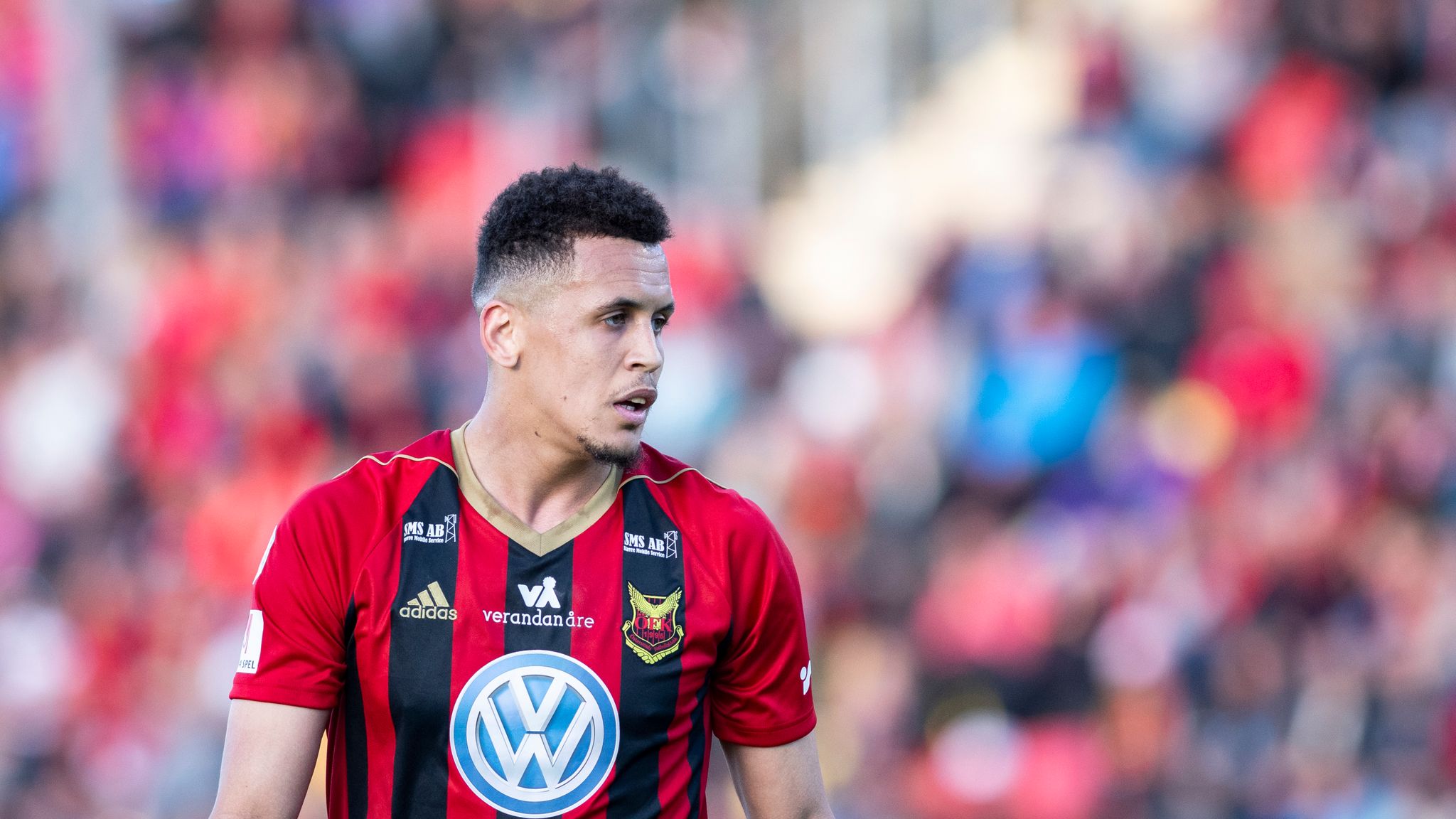 He last played for ADO Den Haag in the Eerste Divisie, but his contract was mutually terminated in January this year and has been without a club since. But now, with Wayne Rooney and Derby County lending him a rope to pull his career out of the mud, Ravel Morrison has possibly the one last opportunity of getting back on track.
Ravel Morrison has been given a fresh chance by Wayne Rooney https://t.co/R50L6AHRge

— Daily Star Sport (@DailyStar_Sport) July 13, 2021
Ravel Morrison, for now, is only training with the Derby County squad, but there is a strong probability he will sign a contract with the Rams. The club is in dire financial straits as it seeks new ownership, but with offers for the midfielder unlikely to come in, a deal might be on the way. A huge opportunity for him to redeem himself and his talents.