On the day that football's two brightest stars faded from view at the World Cup in Russia, a new one was born.
In years to come, June 30, 2018 might go down as the day that Kylian Mbappe heralded the start of a new era. The French forward produced an explosive display – one reminiscent of a young Brazilian Ronaldo – scoring twice and drawing a penalty to lead his team to a thrilling 4-3 victory over Argentina in Kazan.
The result eliminated Argentina from the tournament, leaving Lionel Messi lamenting yet another disappointment with his national team.
Later on Saturday, Messi's long-time Ballon d'Or rival Cristiano Ronaldo also departed as Uruguay knocked out Portugal with a 2-1 win in Sochi.
While the football world rightly swooned over the performance of Mbappe, it was difficult not feel a little sorry for Messi and Ronaldo, along with perhaps a pang of nostalgia too.
Their post-match demeanors were as contrasting as their playing styles, but both looked shattered by the reality that this could have been their last chance to win the World Cup.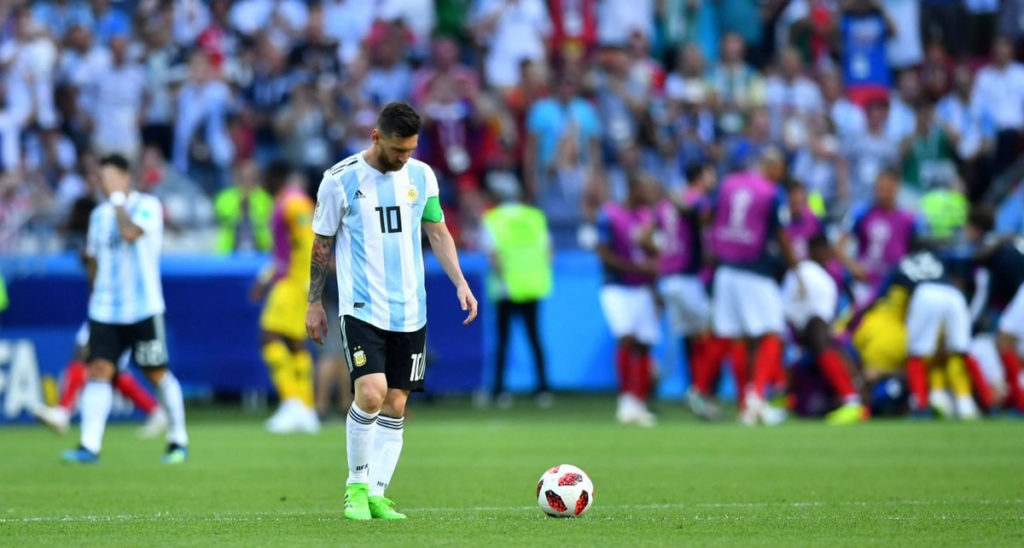 Messi seemed lifeless, like a blow-up doll deflated by 90 relentless minutes in which he and his team were subjugated by France's Mbappe-inspired brilliance.
Around four hours later, it was Ronaldo's turn to have his World Cup dream ruined. The Real Madrid talisman wore an expression that betrayed anger, disappointment and the slightest hint of determination.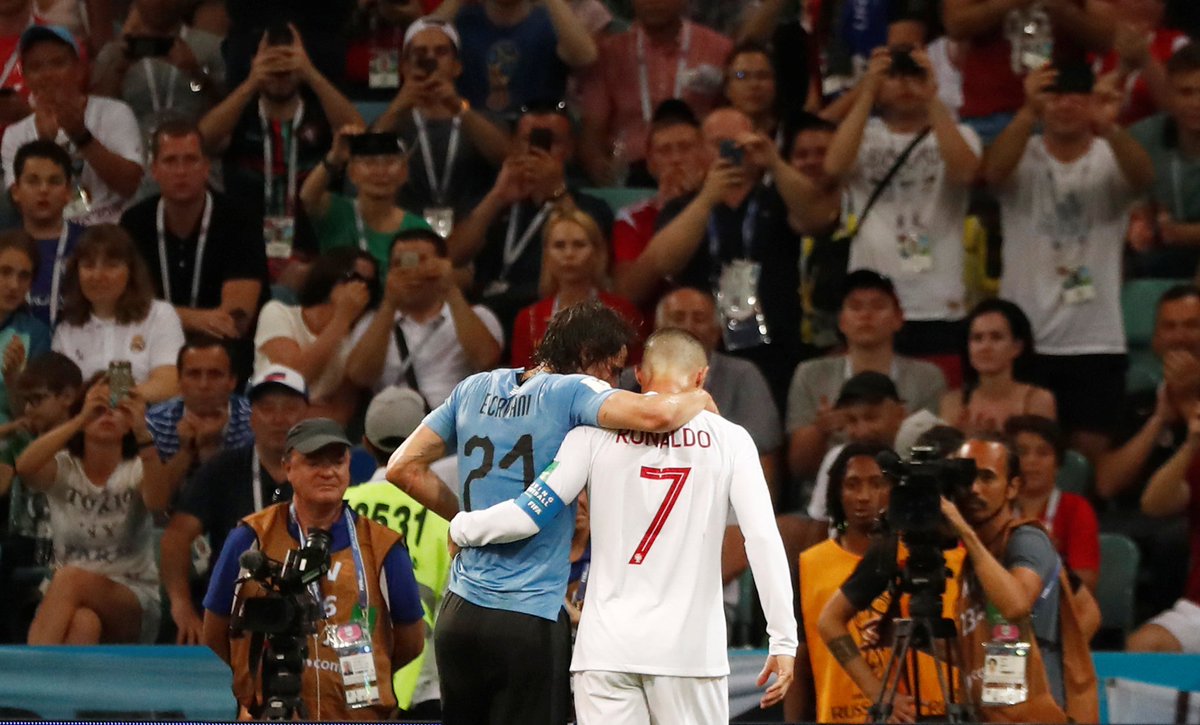 While football fans contemplate the possible exit from the international stage of the men that defined an era, it is also time to rejoice the arrival of a new protagonist.
Mbappe's performance on Saturday was lauded as one of the best ever in this competition by a player under 20.
The last time a teenager scored twice at the same World Cup was in 1998 when Michael Owen achieved the feat for England.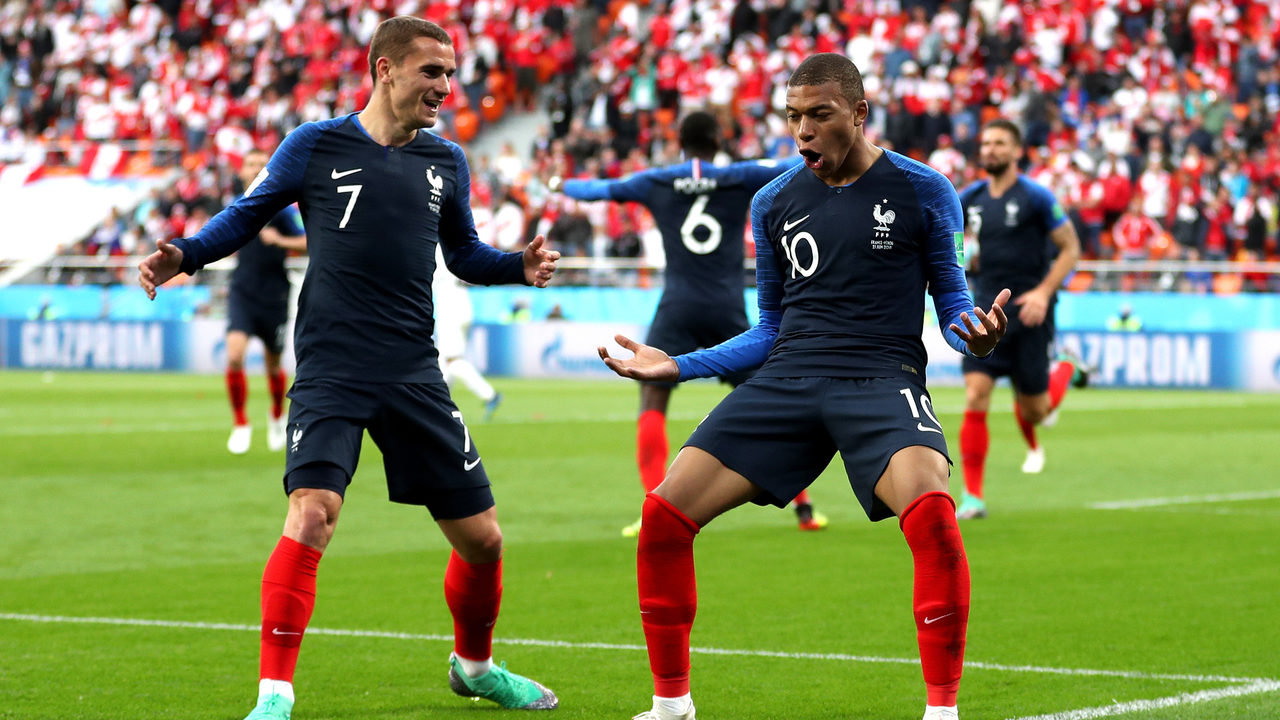 And not since Pele in 1958 has a teenager scored twice in the same World Cup match.
As Germany might also attest, this World Cup has reminded us of football's ephemeral nature. Great teams come and go. Players too. We have to enjoy them while we can.
Meanwhile, on Sunday there was another upset!
An old advertisement for a brand of cars used to have the slogan "Potency without control is worthless," and watching Russian football fans driving around the streets to celebrate their penalty shoot-out triumph against Spain on Sunday, there is certainly wisdom to that slogan.
Spain fans might look at things the other way and say "control without potency is worthless" after watching their side totally dominate possession against the World Cup hosts, but fail once again to turn possession and chances into goals.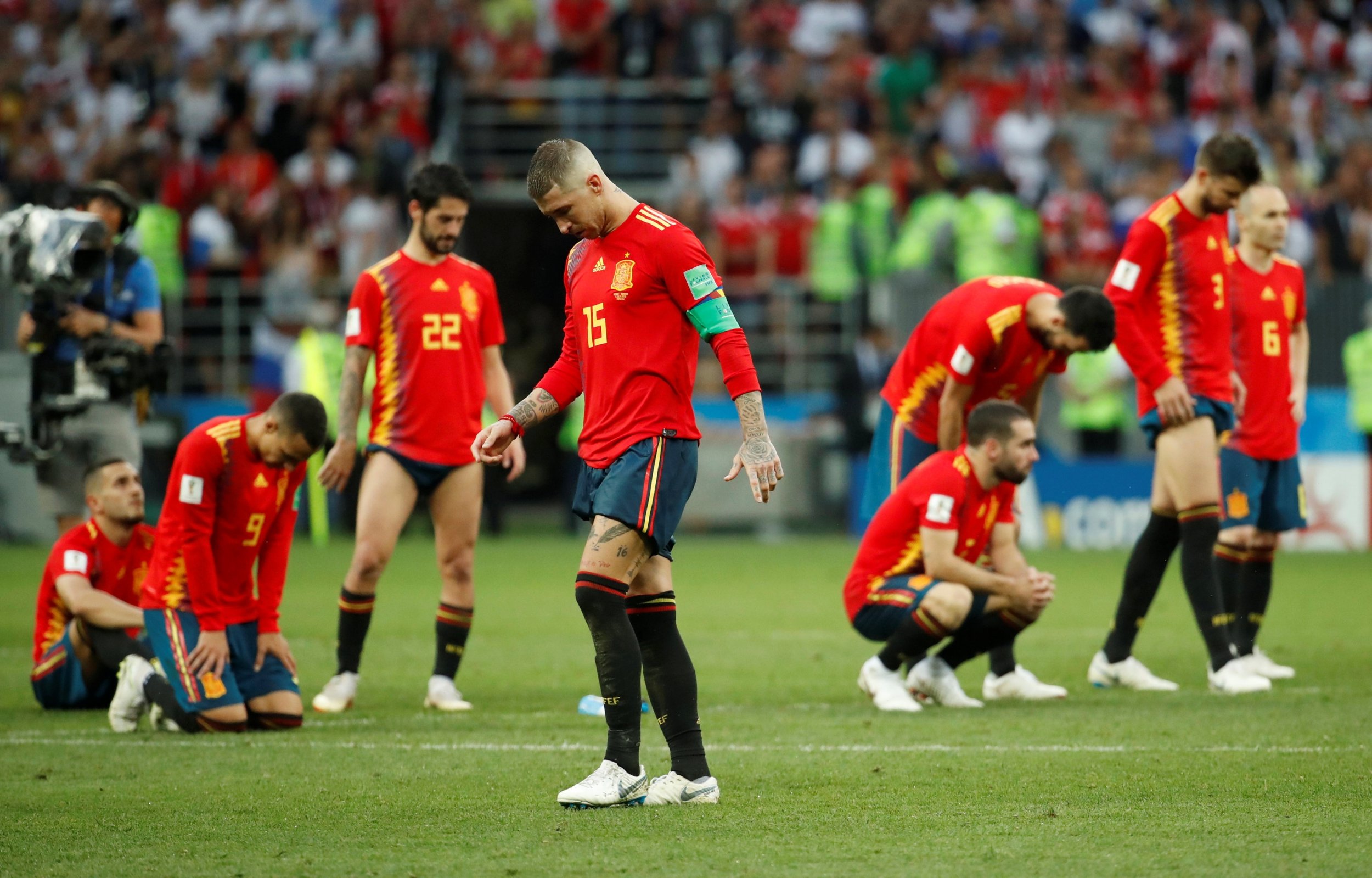 Against the Russians, Spain had an incredible 74 percent of the ball with a pass accuracy of 91 percent and they managed 22 shots, of which 6 were on target, yet they only scored one goal and that was an own goal.
In contrast Russia had just 24 percent of possession with just 3 shots on target, including the penalty which cancelled out Spain's opening goal.
Spain scored three goals in a crazy opening game in Russia against Portugal, but then gave signs that they struggle against packed defences when it needed the knee of Diego Costa to give them a 1-0 win against Iran and they also made hard work of Morocco in their final group game.
Once again central defender Sergio Ramos gave more passes than anyone in the side; in fact Ramos has completed more passes than any player in the first four games of the World Cup.
But Ramos is a central defender and many of those passes were either short balls to fellow defender Gerard Pique, or out to the full backs, it was possession football, but it was crab-like football – always going sideways.
It's obvious that the sacking of Julen Lopetegui 48 hours before Spain's World Cup debut is a massive factor in Spain's failure and any attempt to say otherwise would be a lie, despite protestations from the players that they had put it in the past.
Although Lopetegui remained more loyal to the passing style of Luis Aragones and Vicente del Bosque, than he did to his bosses at the Spanish Football Federation when he negotiated a contract with Real Madrid, he had attempted to introduce variables to the Spanish game. It was hardly long-ball stuff, but more direct play was at least an option.
Fernando Hierro, who was thrown in at the deep end at short notice, went back to the tried and trusted short passing style.
But that style has been increasingly found out in recent tournaments: an energetic Chile and Netherlands knocked Spain out in the first round in 2014, while the 2016 European Championships also ended in disappointment.
Xabi Hernandez, so often the helmsman and perhaps the architect of the Spanish style, retired after 2014, Xabi Alonso, who added more muscle to the middle has also gone and Cesc Fabrigas, who scored important goals from midfield doesn't get picked these days, leaving Sergio Busquets to control nearly everything
Spain still have a wealth of talent, Isco, David Silva, Koke and Thiago; all touch players and all of whom played in Hierro's four matches in charge, while other more direct players, such as Atletico Madrid's Saun Niguez (who also has a great shot from distance) or Real Madrid winger, Lucas Vazquez who started against Iran and then disappeared from the map, seemed to be side-lined by the coach.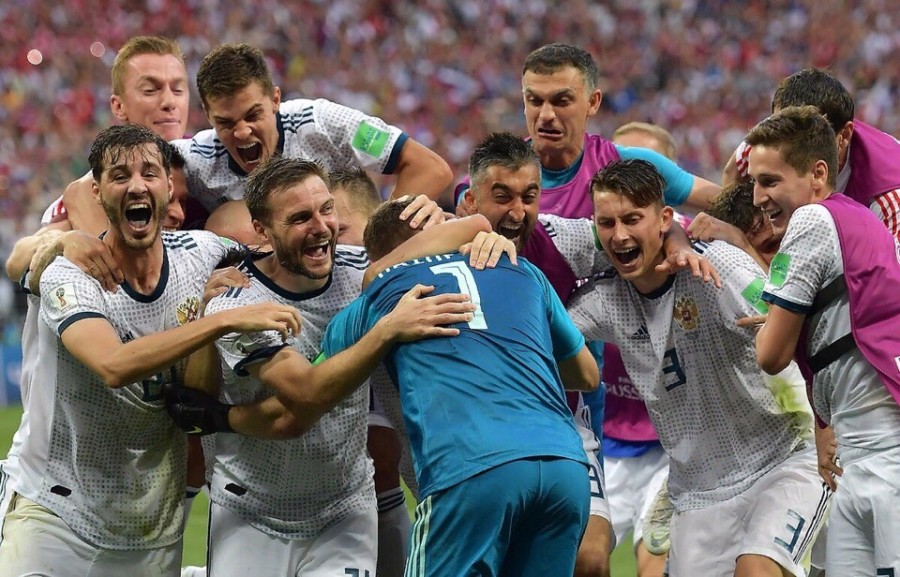 There is also the impression that Hierro never decided which was his best side: hardly surprising since he took over just 48 hours before their first game, and he was never sure whether Asensio, Iago Aspas, or Vazquez should start, but always tended to favour those who kept the ball at the expense of directness.
Hierro will step down now and whoever replaces him will have an important overhaul to carry out: Iniesta will almost certainly retire from international football, while Pique has said he too will hang up his international boots.
Silva is 32 years old as is Ramos and it will be touch and go if they are there in the 2020 Euros, while Busquets celebrates his 30th birthday the day after the final and may be tempted to call it a day after 107 caps.
Former Getafe and Malaga coach Michel Gonzalez is the favorite to take over. A fine player in his day and loyal to the passing style, but with an average record in club management.
The other option could be Under-21 boss Albert Celades, who could be relied on to bring more young players into the squad, but whoever takes over will have a tough job to raise morale after a third consecutive big tournament failure.
People will discuss the style and the players and Hierro will be criticized in the coming days, meanwhile the man who is more to blame than anyone is preparing to start pre-season training with Real Madrid.