Right before the kick-off of the World Cup qualifier clash between Australia and Saudi Arabia, both the teams were meant to maintain a minute's silence at the centre of the pitch as a tribute to the victims of the recent terror attack in London.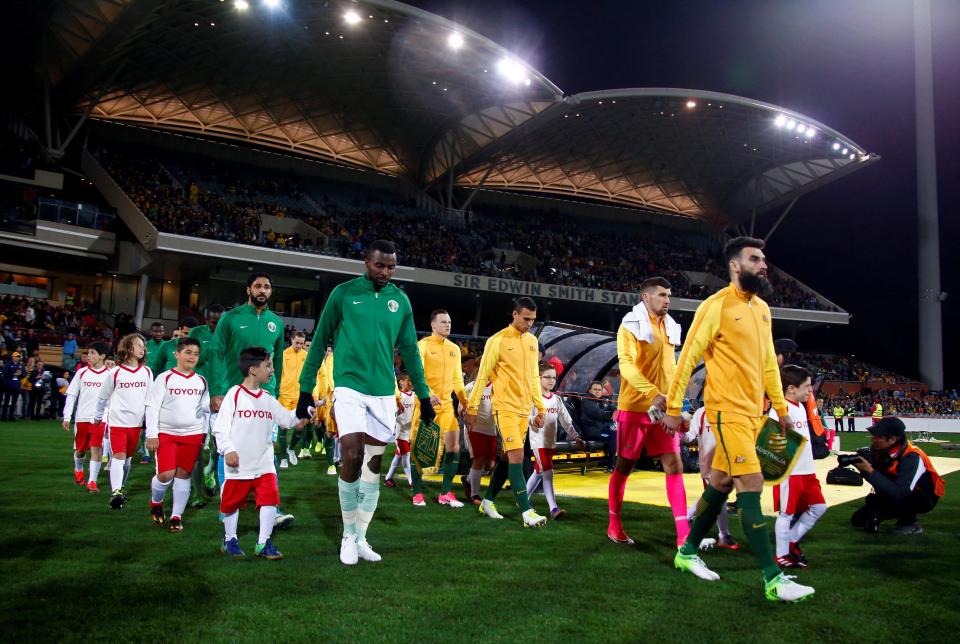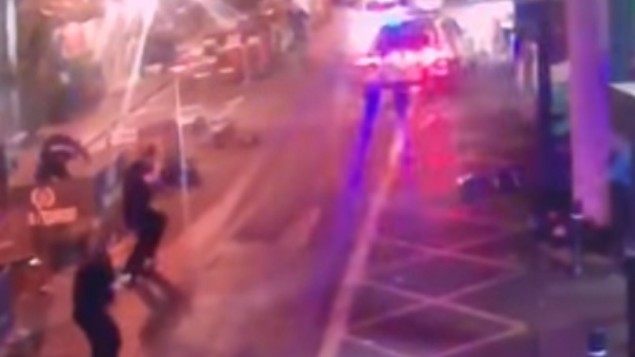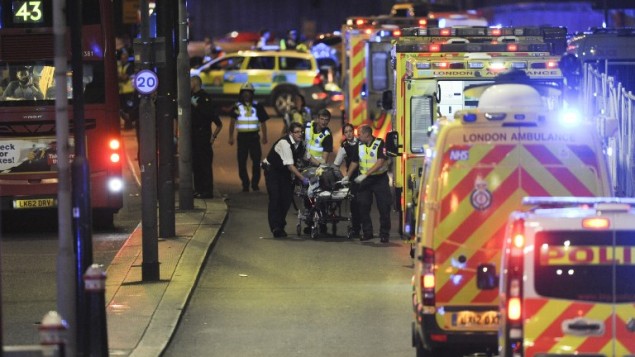 Eight people – including two Australians lost their lives during the terror attack on London Bridge at the Borough Market area on 3rd June.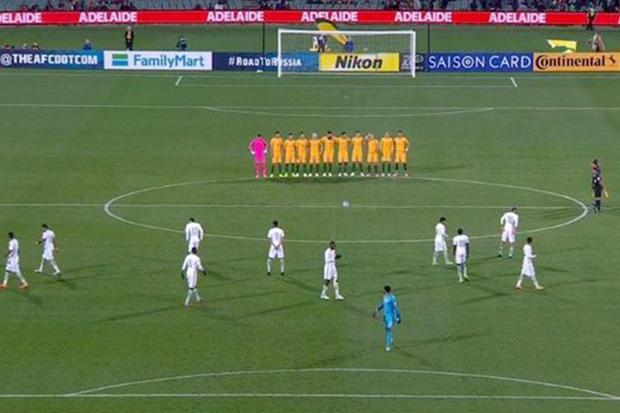 While the Australian team assembled to observe a minute's silence, the Saudi Arabain national side refused to do so and carried on setting up their formation for the World Cup qualifier clash.
Others present in the visiting team's bench also remain seated and refused to observe a minute's silence.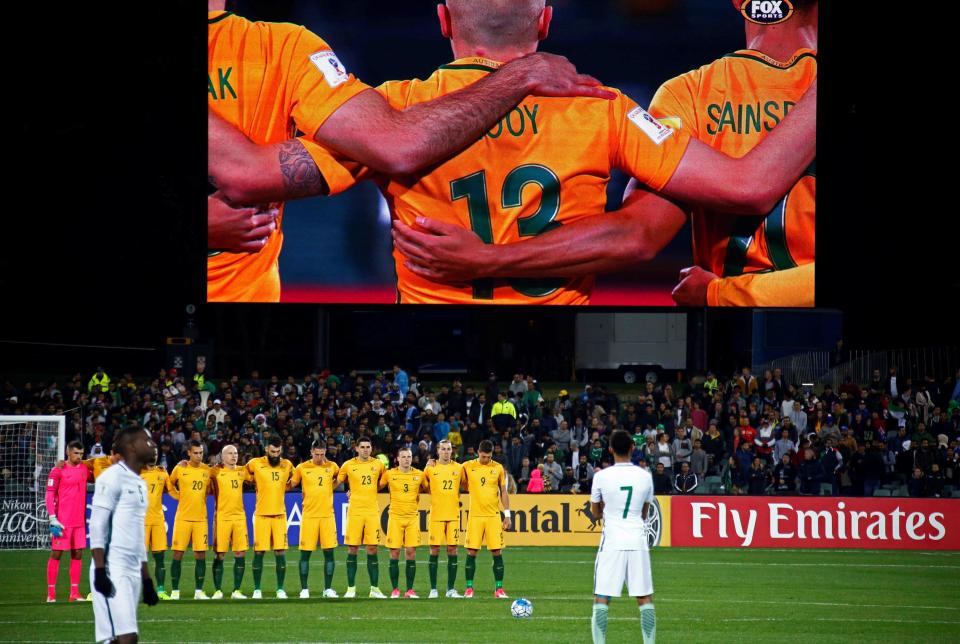 This did not go down well with the home supporters at the Adelaide Oval and they were left outraged by the incident as Britain and Australia share a close bond.
There was a minute's silence for London terror attack victims. Socceroos players lined up on halfway, Saudi players went to their positions

— crowdiegal (@crowdiegal) June 8, 2017
Their failure to observe a minute's silence was heavily criticised by the footballing world and Football Federation Australia released a statement explaining it had been advised by opposition officials that they would not take part as the tradition was "not in keeping with Saudi culture".
In a five-goal thriller, Australia outplayed Saudi Arabia 3-2, all thanks to Celtic's Tom Rogic, who scored the winner.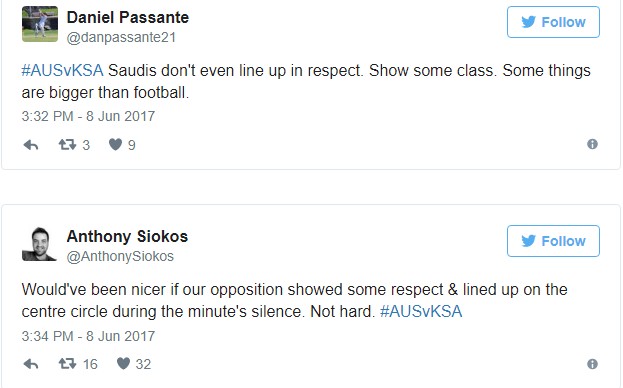 And now Japan, Australia and Saudi Arabia are all on 16 points in their qualifying group – and are separated only on goal difference.