There are some events in football when you just cannot forget where you were. When Germany beat Brazil 7-1 I was at my hometown, trying coffee for the first time in my life in a bid to stay awake. When Man City and Tottenham exchanged three goals in the first 10 minutes and five in the first 20 in the UCL quarter-final, I was at a friend's place begging them to wrap up their FIFA game quickly. And when Sergio Aguero scored a 93rd winner against Queens Park Rangers in 2012, I was at my cousin's place (who made me a Man United fan) ignoring calls from my friends who wanted to rub the salt in.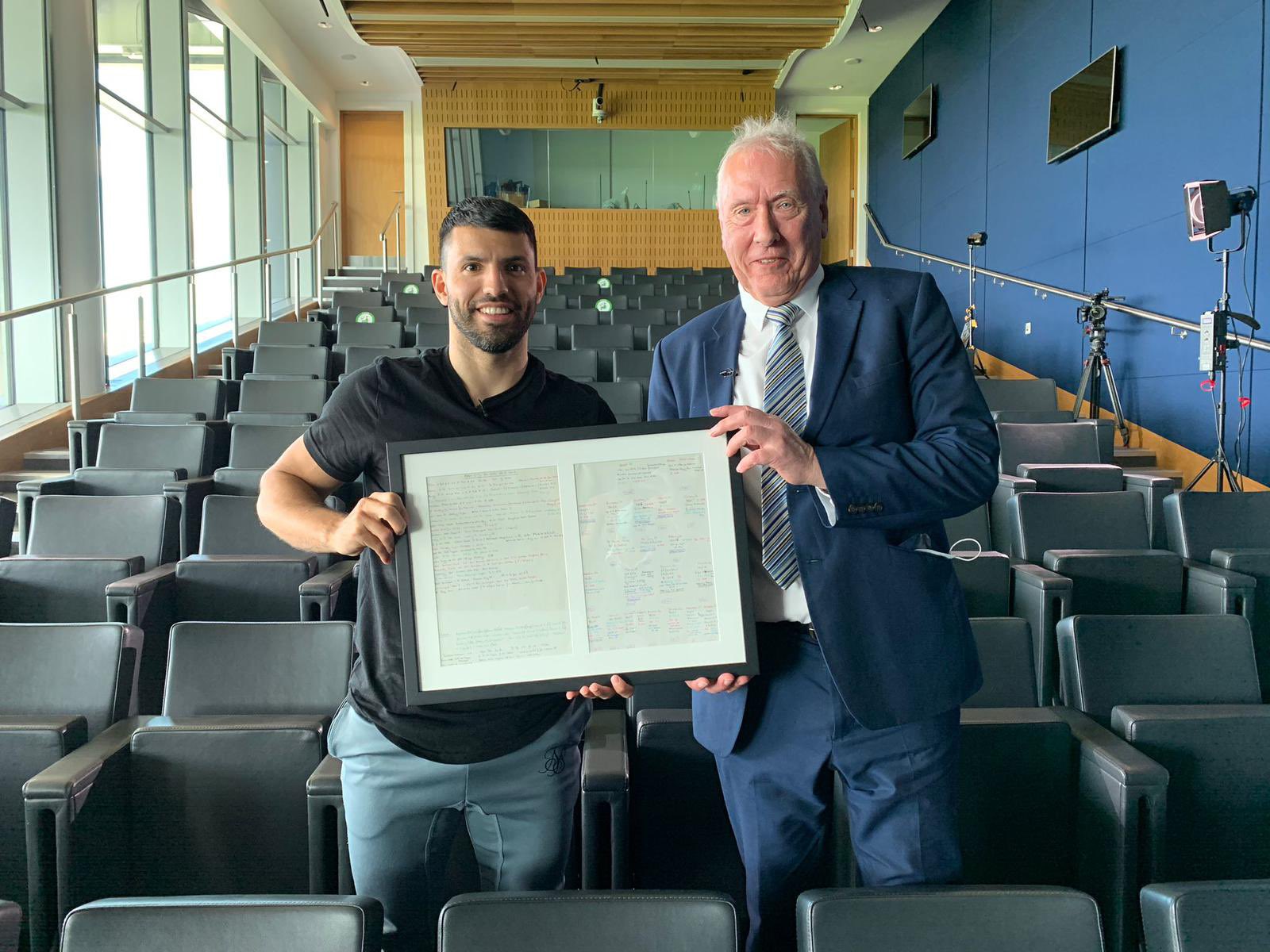 That was Aguero's 23rd goal of the season. Since then he has gone on to score 159 more goals in the Premier League winning four more league titles amongst his exploits in other competitions. His tally of 182 goals in the league is one shy of Wayne Rooney's record of 183 of most goals at a single club. For my and the rest of Manchester United fans' sake, I hope he does not score in his last match in the league.
WHAT AGUERO MEANS TO MAN CITY
However, Sergio Aguero is much more than his statistics. He was the true representative of the new rising power in England – one that just would not go away. Vincent Kompany might have been the leader of the team but Aguero was the one who United (and other opponents) most feared. With every stumble, every new manager, every new injury, there came a hope that maybe they won't come back this time but Aguero and with him, City, always did.
There was an air of inevitability (screams of Aguerooooo ringing in my ears) as he received the ball around the edge of the box and turned to smash in his trademark finish high into the roof at the near-post, making goalkeepers look stupid. As a fellow member of the GK union, I can't help but wonder what Aguero has against me and my affiliations.
Aguero donned many hats during his time in the blue half of Manchester. Under Roberto Mancini, he was the missing piece of the puzzle. His arrival made Manchester City make sense, a figurehead to show the way.
Under Pellegrini, he became the centerpiece. The team moved around him and was built to serve him. Aguero enjoyed his two best league scoring seasons under the Chilean, scoring 26 and 24 in successive seasons in 2014/15 and 2015/16. He also became just the second player in history after Robert Lewandowski to score a hattrick past Manuel Neuer.
Sergio Aguero has scored 56 PL goals for Man City under Manuel Pellegrini – 21 more than any other player#MOTD pic.twitter.com/n15QI7BZNz

— Match of the Day (@BBCMOTD) February 2, 2016
With Pep Guardiola's arrival in Manchester came rumours of a rift due to stylistic differences. This time, Aguero adapted. He learnt the ways of the Catalan showing that he was more than just a fox-in-the-box. Despite injury issues, Aguero was the top scorer for City during their first three seasons under Guardiola.
THE BEST EVER PREMIER LEAGUE STRIKER?
Despite being short in stature, Aguero's presence was felt every time he stepped onto the field. He had a niggling physicality about him – in the mould of Carlos Tevez, but with more grace.
There is no shortage of goals and moments that would create any other player's cult status but for some reason, Aguero's importance in the league is understated. He is often an after-thought in Premier League 'GOAT' discussions – football's way of ensuring world peace is not achieved.
🚨 Don't miss it! 🚨

There'll be a @aguerosergiokun farewell at the Etihad on Sunday after the game! 💙

🔷 #ManCity | https://t.co/axa0klD5re

— Manchester City (@ManCity) May 20, 2021
No one in the history of the league has a better goals per minute ratio than the Argentine yet his name is not talked about in the same context as that of Thierry Henry and Alan Shearer. Perhaps, time will give him justice but as Aguero moves on to the next phase of his career, this Manchester United fan is glad to see his back, this time with his shirt on.