The European Super League has caused much sensation and discomfort among the football community over the past two months. While there was a general consensus about the ill-intentions of billionaire club owners behind the idea, there are voices that suggest that the Super League was an escapist solution to a long-standing problem of debt and financial stress at the big clubs.
While the Super League stands cancelled as of now, the involved clubs have still not given up on it conceptually. Recent statements from Real Madrid, Barcelona and Juventus suggested that they will take into account the fans' demands and bring out a better, more open version in future.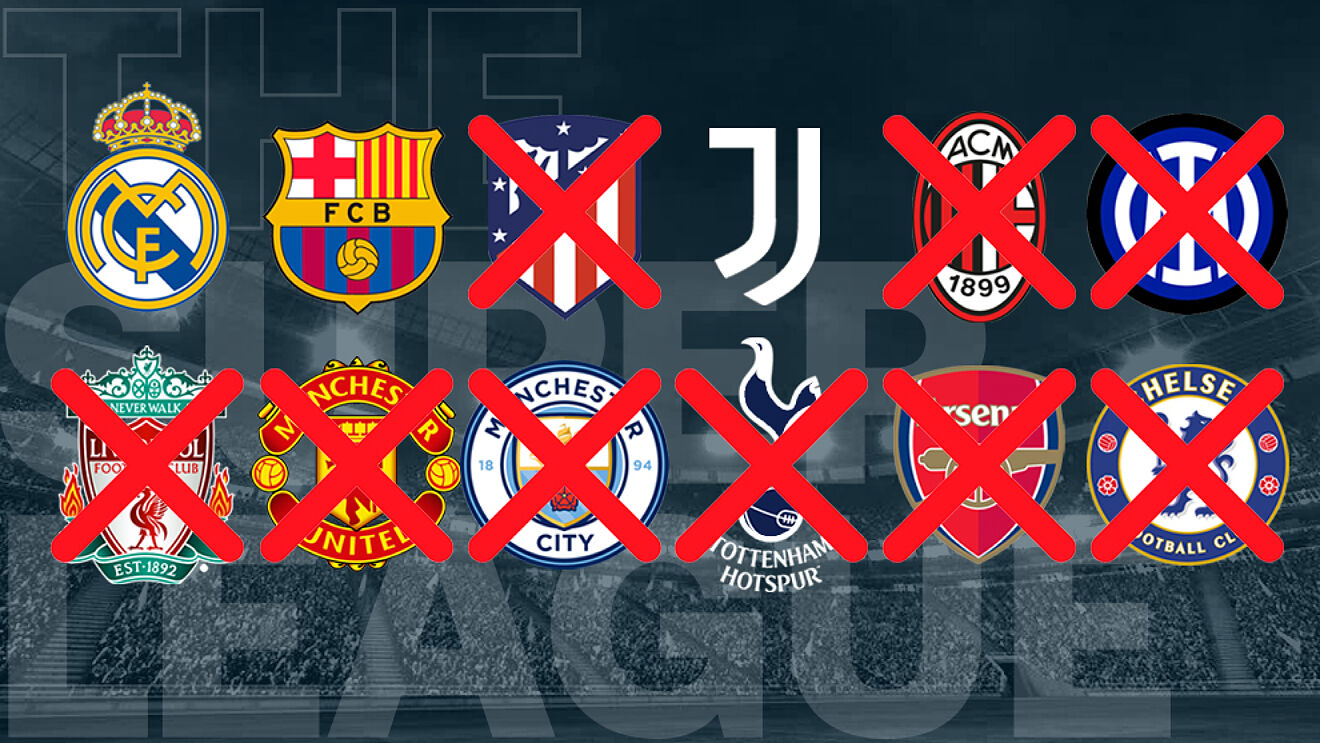 The three Super League clubs have a combined debt of over €2 billion and further hundreds of millions worth of losses due to the pandemic over the last two years. But are their losses and debts entirely down to the structure of European football or is there more to it?
We, at FootTheBall, will analyse the Super League clubs' transfer policies among other reasons that are being masked to blame it on UEFA and domestic football associations.
REAL MADRID
It is beyond doubt that Real Madrid is football's Mecca and it is every footballer's dream to don the iconic white jersey and play at the Santiago Bernabeu. Once known for its superstar "Galactico" signings, the club has massively underachieved in the recent transfer windows.
Eden Hazard
The Belgian was a sensation in the English Premier League at Chelsea. He was signed by Real Madrid 2019 in order to replace Cristiano who left a year earlier. Big shoes to fill! Even bigger with the price tag that ranged between €100m to €145m including add-ons according to reports. Hazard became the second-highest-paid footballer at Los Blancos with a staggering €480k-per-week dwarfed only by Gareth Bale.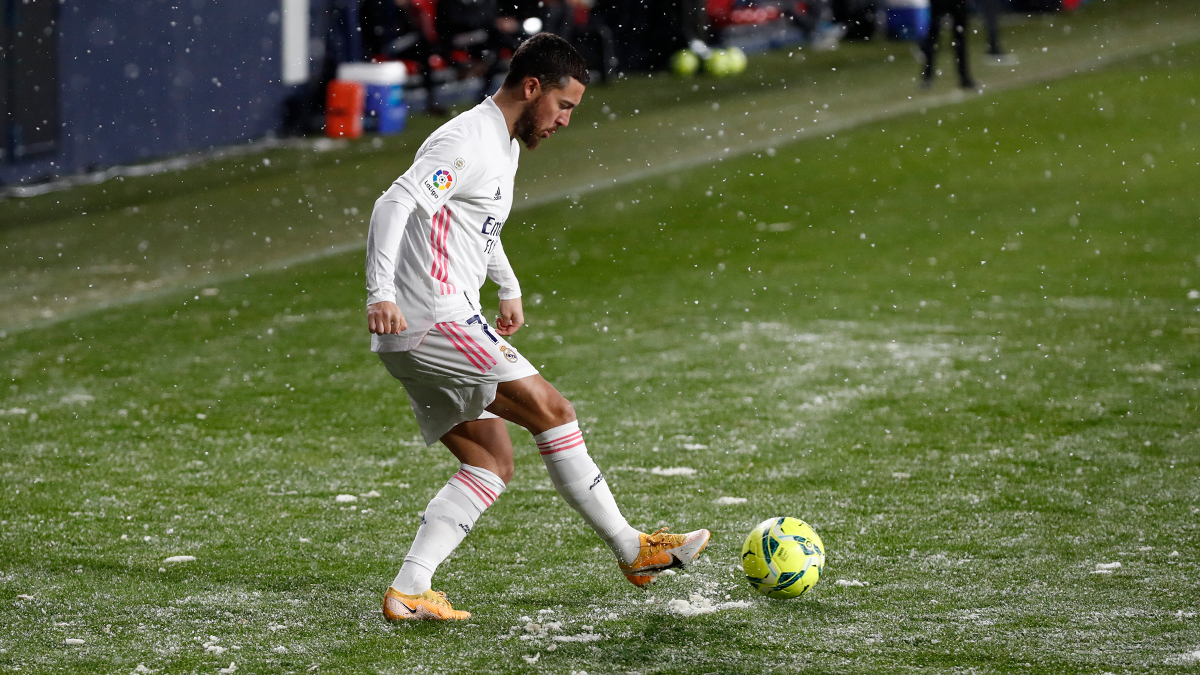 The 30-year old shockingly earns more money than club legends like Sergio Ramos, Luka Modric and Toni Kroos. His bizarre contract further included a La Liga winning and UCL qualification clause irrespective of his involvement. Real ended up paying a further €35 million to Chelsea despite Hazard being injured most of the time.
Hazard's arrival turned out infertile as multiple injuries halted his shining career and he sat out for most parts during his time at the club. The 30-year old missed 58 matches and could only produce five goals in the 41 he played. In simpler terms, Madrid paid approximately €25m per goal for Hazard, his wages excluded.
Luka Jovic
Jovic was signed by Real in the summer of 2019 for reportedly €60 million but had close to no impact in their league triumph the following season. Jovic had merely scored two goals for the Spanish giants in 32 appearances. The Serbian striker failed to live up to the expectation that came with his price tag and was loaned back to Frankfurt to cut down the wage bill.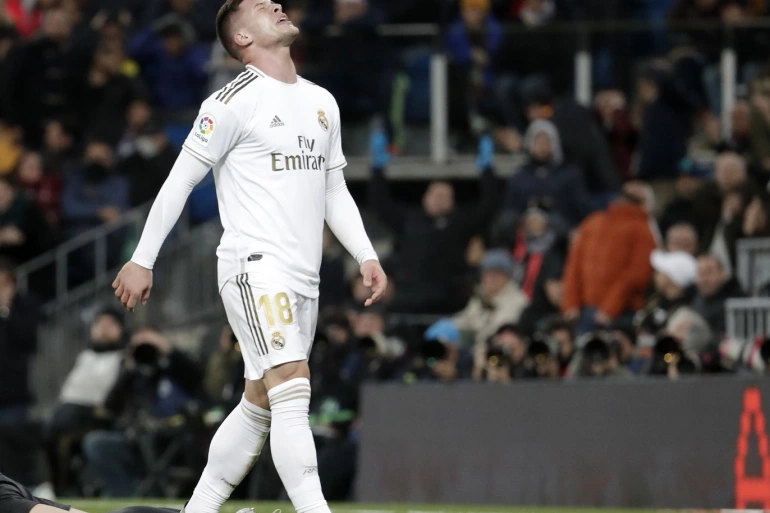 Apart from them, Real invested a lot of money in youth with players like Vinicius Junior, Rodrygo, Reinier, Alvaro Odriozola and Brahim Diaz costing the club a combined total of approximately €180m plus add-ons. 
23rd May 2017: Real Madrid agree €45m deal for Vinícius Júnior

15th June 2018: Real Madrid agree €45m deal for Rodrygo Goes

20th January 2020: Real Madrid agree reported €35m deal for Reinier Jesus

€125m on three Brazilian teenagers. 🇧🇷 pic.twitter.com/44fb58NQiI

— Squawka Football (@Squawka) January 20, 2020
Santiago Bernabeu's renovation didn't help either as the €800 million project came along with the coronavirus pandemic that has already damaged the club's accounts for the past two seasons.
Real Madrid have constantly spent massive amounts on transfers and wages and most of the time didn't get the expected results in recent years. There has been a pattern in Real's transfers over the years and it clearly prioritises the brand value an acquisition brings over the technical requirement of the club.
Being the world's highest revenue-generating football team, the blame for poor financial management lies on the club itself more than any other external factor which is, by the way, the same for every club out there.
FC BARCELONA
Ever since Neymar's world-record transfer fee move to PSG, Barcelona have made multiple attempts to reinvest and replace the Brazilian who won them the treble in 2015 but have failed to do so.
Let's take a look at Barca's recent big-money transfer moves and their impact on the club.
Antoine Griezmann
Bought directly from Spanish rivals Atletico Madrid after activating his release clause worth €120 million, Griezmann signed a five-year deal worth €17 million/year. His transfer was always a topic of debate amongst Barcelona fans.
✍️ Five-year-deal
💰 €17m-per-year
👀 €120m transfer fee

Antoine Griezmann is one step closer to completing a dream move to Barcelona after agreeing to a five-year deal. https://t.co/MHO05kfFC6

— SPORTbible (@sportbible) June 28, 2019
Griezmann was undoubtedly one of the best strikers in the world at that time and Suarez was showing signs of physical decline. Griezmann was deemed to be a long-term replacement for the Uruguayan but certainly could not realise it.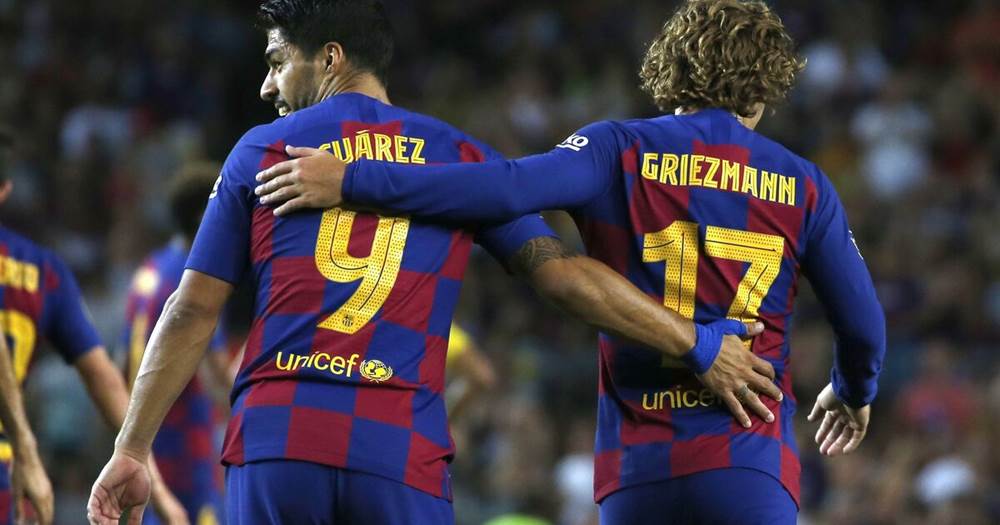 The Frenchman averages a goal per 211 minutes for the Catalans, almost half of what Suarez offered for six years to the club.
Philippe Coutinho
Barcelona's most expensive transfer ever, Coutinho could never match his price tag, neither could he replicate his Liverpool performances at the Camp Nou.
The €160 million worth Brazilian has been out injured for most of this season but wasn't very successful when fit either. Barcelona agreed to pay €5.2 million in add-ons for every 25 appearances Coutinho makes in the Blaugrana and ended up loaning him to Bayern to avoid the clause. Interestingly, Coutinho scored twice in Bayern's 8-2 thrashing of Barcelona during that loan spell. Now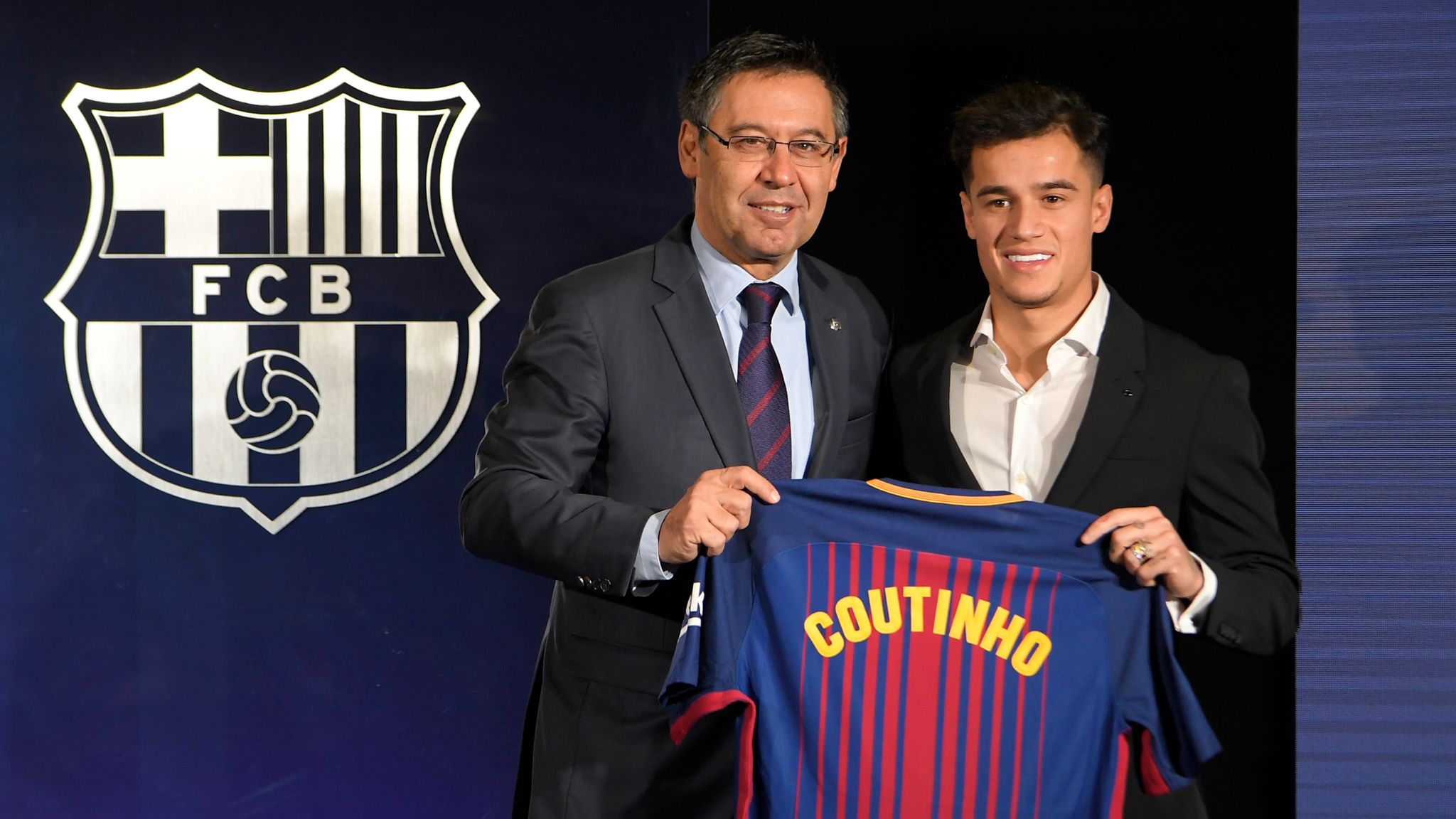 Coutinho had a brilliant time in England and even during his loan spell at Bayern. This leads to the conclusion that Coutinho was a misfit in Catalonia and his signing was a result of poor scouting over anything else.
Ousmane Dembele
The French winger was tipped to be the next big star in world football and Barcelona acquired him from Borussia Dortmund as a 20-year old for €128 million including add-ons in the wake of Neymar's move to Paris.
His add-ons included a €10-million worth appearance bonus, a champions league qualification clause of the same amount. Barcelona had to pay a further €20 million to his old club Rennes, as a part of his already ridiculous transfer fee.
No one would have expected him to replace Neymar instantly but he couldn't even make himself available for long periods due to injuries. In four seasons at the Catalan club, Dembele missed EIGHTY-SIX games due to injuries and scored just 29 goals in all competitions.
Recently leaked reports claimed Lionel Messi's 4-year contract at Barcelona to be worth approximately €555 million net.
El Mundo today, what a bomb. Leo Messi's contract with Barcelona revealed on front page 🔴👇🏻 @elmundoes

– €555,237,619 contract [4 years].

– €138m per season fixed + variables.

– €115,225,000 as 'renewal fee' just for accepting the contract.

– €77,929,955 loyalty bonus. pic.twitter.com/FK3I34hJta

— Fabrizio Romano (@FabrizioRomano) January 31, 2021
The figure is ridiculously unjustified even with a player of Lionel Messi's calibre, especially for a club that is heavily under debt and on the verge of bankruptcy.
It is no secret that Barcelona's transfer policy has been at the heart of their overall financial mismanagement. The fans' fury over their wasteful expenditure and European failure since 2015 led to the resignation of club president Josep Bartomeu.
According to Forbes', Barcelona is the most valuable football team in the world and yet fails to keep the finances healthy and stable.
JUVENTUS
The Old Lady has outclassed all others in Italy over the years but couldn't manage to control the debts they've amassed over the years to keep performing as they do.
They are not usually known for as many big-money transfers as their other two partners in the ESL, but their wage structure is such that nearly 70% of all revenue goes into player wages despite laying off some of them.
Cristiano Ronaldo
One can't call Cristiano a failed transfer with the numbers he has generated on the pitch, but with the ever-mounting financial pressure, one can't call it a smart transfer move either.
Forza Juve! #FinoAllaFine pic.twitter.com/bBZ5VWdEWX

— Cristiano Ronaldo (@Cristiano) July 16, 2018
It was understandable for Juventus to get Ronaldo in a bid to end their Champions League drought but the money-involved didn't fare well with their accounts.
Cristiano Ronaldo's salary at Juventus:

💰 €120,000,000 over 4 years.
💰 €30,00,000-a-year.
💰 €2,500,000-a-month.
💰 €625,000-a-week.
💰 €89,285-a-day.
💰 €3,720-an-hour.
💰 €62,39-a-minute.
💰 €1,03-a-second. pic.twitter.com/o6b2kgPyxX

— Football Tweet ⚽ (@Football__Tweet) July 11, 2018
They paid €100 million in transfer fee and nearly €31 million annual wages on a 4-year deal for the 33-year old Portuguese in 2018. While Ronaldo gave 121 goal contributions during his time at the club, Juventus still failed to win the Champions League till now.
Gonzalo Higuain
He was brought to Turin in 2016 for a reported fee of around €90 million, then record in Italian football (later broken by Juve itself for Ronaldo). The Argentine won three back to back Serie A titles in his three years at the club scoring 48 goals on the way.
But with the mounting financial stress, Juventus had to let him go on a free transfer in summer 2020 to cut down the wage bill.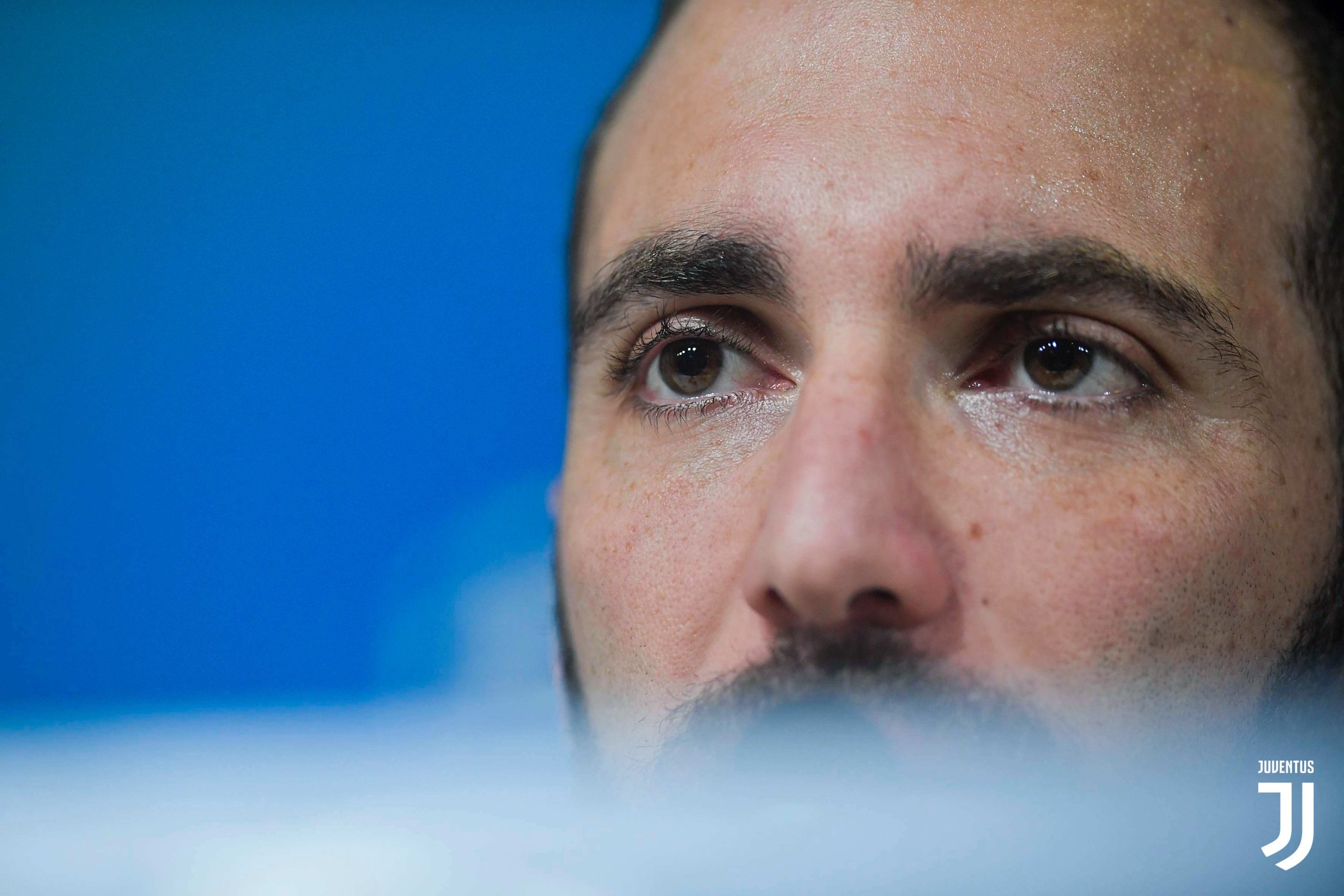 Apart from Higuain, Juventus forced out world cup winners Blaise Matuidi and Sami Khedira around the same time with the same intention. It couldn't pull Juventus out from the pit but must've helped ease up the pressure.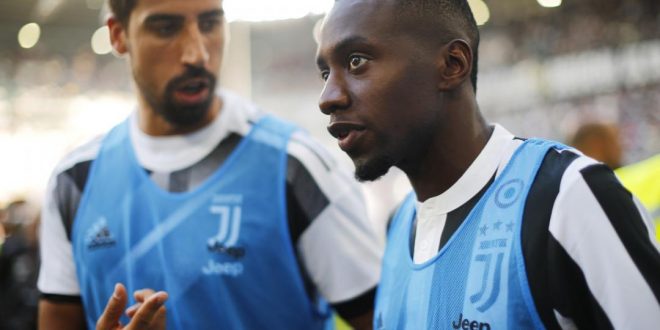 Juventus might now have to give up all their attacking options in Ronaldo, Dybala and Morata to free up wages and milk the maximum possible transfer fee out of their last years of the contract.
However, after winning the Scudetto for nine years consecutively, they missed out on a tenth as Inter Milan broke their streak this year.
CONCLUSION
It is certain that the Super League clubs' have faced the brunt of the coronavirus pandemic for the last two years losing stadium ticket, broadcasting and sponsorship revenues but the problem goes beyond that. If the big clubs aim to come out of the financial misery and find stability they have to stop spending beyond their means and prioritise on efficient tactically suitable players over big names that can generate brand value outside the football pitch.
The responsibility to bring fairness into football lies with the football governing bodies such as UEFA and FIFA as well. The changing scenario with powerful owners coming in and outspending other organically earning clubs was undoubtedly the major reason for traditional clubs to find an alternative.
The powerful super league clubs should never forget that it is necessary to take care of the bottom tier of the pyramid in the fight at the top. An idea of a closed league is against the principles that football is built upon and will always be discarded by the fans of the beautiful game.