Chelsea loanie Tammy Abraham is having yet another sensational season, and whats more is that the 18-year-old scored twice for England's U-21 side and naturally twitter exploded.
With such amazing performance, it was obvious that comparisons were going to be made with another teenage talent, Manchester United's Marcus Rashford.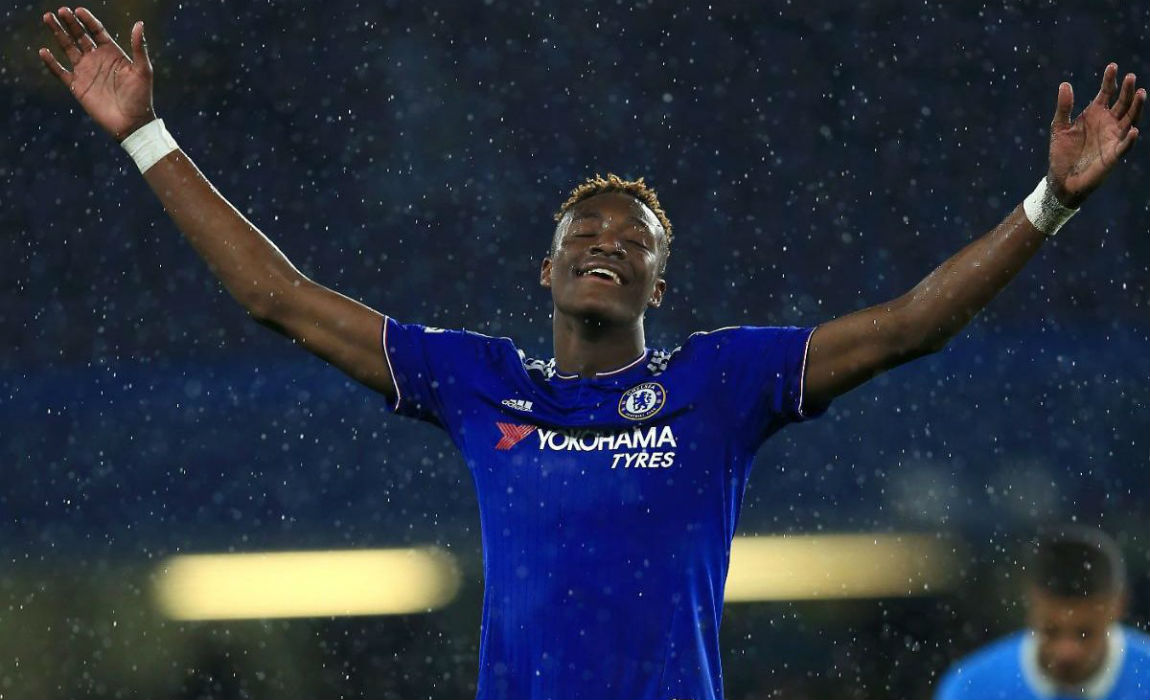 Tammy was trending on twitter in the UK, and what followed was a series of tweets comparing the teenage duo, with some stating that the Chelsea striker is even better than Rashford.
Remember the media & people's reaction when Rashford scored a hat-trick for England u21's? Tammy Abraham scored a brace today. No reaction.

— ㅤ (@SimplyCosta) October 11, 2016
Who is rashford? We have Tammy Abraham?????

— SHeyilaOnTheMix (@SHeyilaSnr) October 11, 2016
I'd pick @tammyabraham over Rashford any day, proper goal scorer England first squad need

— ETHVN THOMVS (@EthvnT) October 11, 2016
So Rashford scores a hat trick on his under 21 debut and Tammy Abraham scores two and gets hardly any recognition?

— mer (@JamieMerry1) October 11, 2016
Tammy Abraham is better than Rashford but he'll never be rated cos he's at Chelsea.

— navid (@CescAddict) October 11, 2016
Trust this tweet.
Tammy Abraham will be a bigger player than Marcus Rashford.

— J ? (@VintageHazard_) October 11, 2016
Tammy Abraham > Iheanacho, Rashford, Iwobi

— Nicki Minaj™ (@Aiphi_Hills) October 4, 2016
Tammy Abraham is a sensational talent, not even Chelsea can waste his level of potential… Surely not?

— Filbert's Way (@FilbertsWay) October 11, 2016
England U21s lead Bosnia 2-0 at half time with goals from #formerblue Swift and future Ballon d'Or winner Abraham…#CFC

— Chelsea Youth (@chelseayouth) October 11, 2016
Tammy Abraham is the future of England and Chelsea⚽️

— Ben Mansour (@benmansour__) October 11, 2016
Tammy Abraham is the most instinctive finisher I've seen for a long time. Natural goalscorer. #EngU21 #CFC

— C C (@maxtweenie) October 11, 2016
Oh, what a shock. Tammy Abraham is now on a brace for #YoungLions.

— The Pride of London (@PrideOLondon) October 11, 2016
Abraham has now scored 13 goals this season and has done his chances of playing for England at next year's Euros no harm at all.

— Andy Stockhausen (@AndyStockhausen) October 11, 2016
How do we get Tammy Abraham the Ballon d'Or? #CFC

— Daniel Tiluk (@danieltiluk) October 11, 2016
We are sure if Tammy continues to put in such stellar performances, He might just break through into Chelsea's first-team and who knows maybe we'll see him fight Rashford for a place in England's starting line-up.