They say Usian Bolt is the fastest man alive, but an Indonesian football player has produced a sprint no football fan would have seen before. Meet Borneo FC's Terens Puhiri, who's getting viral on the Internet after the star produced a moment which made people rub their eyes.
His name is Terens Puhiri and he's the fastest man alive ⚡ #JayalahPesutEtam #GojekTravelokaLiga1 pic.twitter.com/GlzDDKNIxs

— Borneo FC Samarinda (@PusamaniaBorneo) October 25, 2017
With his lightning fast pace going viral on social media, the club had no other option but to to let the people know who this player is. "His name is Terens Puhiri and he's the fastest man alive #JayalahPesutEtam #GojekTravelokaLiga1", Borneo FC tweeted,
Here's how fans reacted to this video.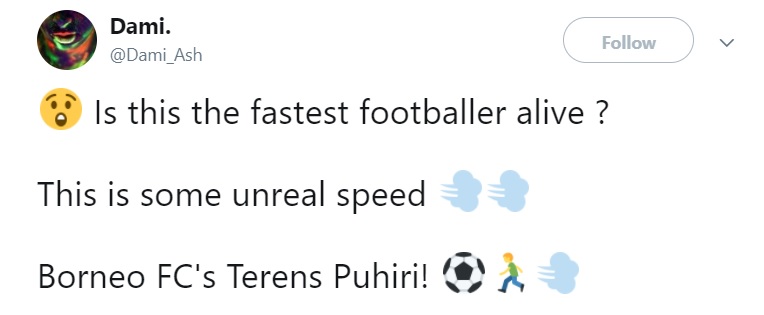 During his club's 4-0 win against Mitra Kukar, Puhiri literally tore apart the opposition defender with a jaw-dropping run, covering almost one half of the field within a blink of an eye, before dribbling past the goalkeeper and finding the back of the net.
Terens Puhiri, isn't the biggest or toughest player on the pitch but his inhuman pace and skill is enough to make the opposition consider retiring. The highly rated Indonesian plays for Borneo FC in Liga 1 and has got the attention of many clubs for sure.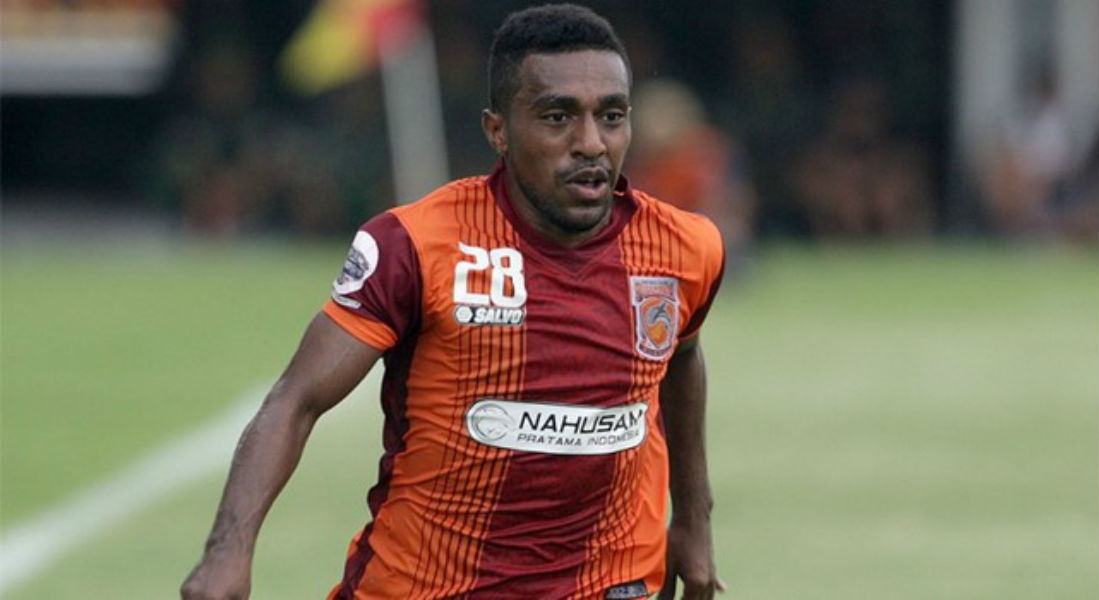 In 2013, Borussia Dortmund's Pierre-Emerick Aubameyang covered 3.7 seconds in a 30-meter training run, beating Usian Bolt by eight hundredths of a second faster, over the same distance during his Berlin 100m world record sprint.
But those who've seen the video would understand that the speed Puhiri produced would easily beat the Gabon international and would probably make Usain Bolt consider his future as the Jamaican is finding his way into the football field with Dortmund ready to give him a trial.