The author, Mahfoud Amara, is the Director of the Sport Science Program, College of Arts and Sciences, Qatar University. This article was originally published in The Conversation, an independent source of news and views from the academic and research community.
---
Africa is the world's second most populated continent; it's home to 54 countries. Yet, according to football umbrella body FIFA's rules, only five African countries can qualify for the World Cup tournament which is held every four years.
In the 2018 tournament Africa is represented by Nigeria and Senegal from West Africa, and Egypt, Tunisia and Morocco from North Africa. Countries like the Democratic Republic of Congo, Ghana, Cameroon and Burkina Faso – which all feature in the top 60 of FIFA's ranking of its 206 member states – will be watching the 64 matches in Russia from home.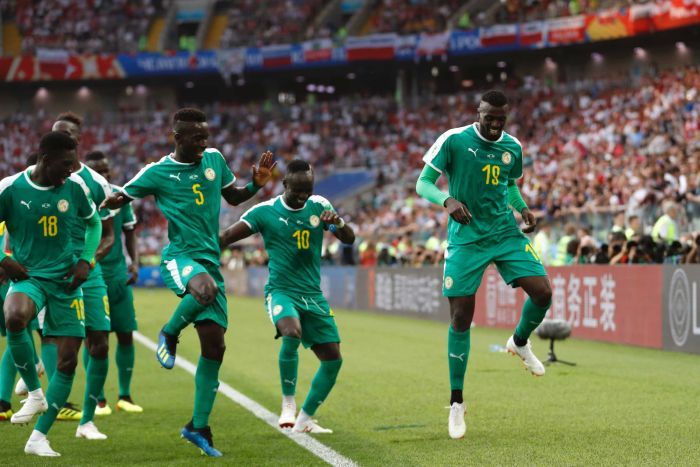 All of this raises questions about more than just football. It's a chance to reflect more broadly on identity. For instance, is there a shared African identity from the north to the south of the Sahara desert? Is the Sahara desert, in addition to being a natural separation between north and south, also a wall that separates two cultures: black Africa and Arab-Berber Africa?
The term "black" is not used here as a pejorative, although as someone who's originally from Algeria I must acknowledge that blackness with its rich culture and history is not celebrated enough in North Africa. The region suffers still from orientalist vision and a colonial legacy that constructed north Africa as nomadic or a place of "Arabic charm". There is also a false idea in north Africa about the rest of Africa as a place of "black magic", poverty and military coups.
And some North Africans would consider themselves closer to Europe (which they consider "the norm") than to sub-Saharan Africa.
The World Cup and the events surrounding it offer a useful chance to consider all of these biases and misunderstandings. After all, football and all sport offer powerful opportunities for divided people to unite – even if it's just over a sports tournament.
African disunity
The 68th FIFA Congress in Moscow, held in the week before the tournament's kick off, was another test for African unity. The question was: who to vote for as host of the 2026 FIFA World Cup? A North African country, Morocco was bidding for the fifth time. They were competing against the joined Canada, the US and Mexico bid. The so-called "United 2026" bid received 134 votes compared to Morocco's 65.
There was also very little sign of African unity behind Morocco. Many sub-Saharan African countries gave their vote to the American bid, including Guinea, Benin, Burundi, Liberia, Mozambique, Namibia, Sierra Leone, South Africa and Zimbabwe.
The all-Arab solidarity did not help either as many Arab nations did not vote for Morocco. Economic and political interests overtook considerations of belonging to the same continent, race and ethnicity.
Having said this, there is mutual fascination about football culture and history, uniting Africa across its four corners.
Morocco's progress to the second round of the 1978 World Cup tournament held in Argentina was a milestone for African football. Algeria's performance in Spain in 1982 made an impact that changed the World Cup tournament forever. The North Africans were on the receiving end of one of the worst cases of match fixing, involving West Germany and Austria. FIFA's limp response to calls for punishing the Europeans or staging a replay was to rule that from then on the last pair of games in every group must be played simultaneously.
Algerian striker Lakhdar Belloumi said afterwards:
[espl_quote]Our performances forced FIFA to make that change, and that was even better than a victory. It meant that Algeria left an indelible mark on football history.[/espl_quote]
Eight years later all of Africa celebrated and danced with the then 38-year-old Roger Milla in 1990. The brilliant Cameroonian forward scored four goals in the tournament, hosted by Italy. Four years later in the US, he became the oldest player to score a goal at a World Cup tournament.
Nigeria's Super Eagles, with five World Cup appearances and performances, led by Jay Jay Okocha, Rashidi Yekini and Daniel Amokachi, have inspired generations of young Africans from the north to the south. Many young Africans wanted to be goalkeepers following role models like Joseph-Antoine Bell (Cameroon) and Badou Zaki(Morocco).
More chances for unity
At this year's tournament in Russia fans from across the continent, and of course beyond, will be cheering on the new emerging star of African football, Egypt's Mohamed Salah. As a proud African, I know that most fans on our continent will be like me during this tournament: supporting Africa's five teams, whether they lie north or south of the Sahara.