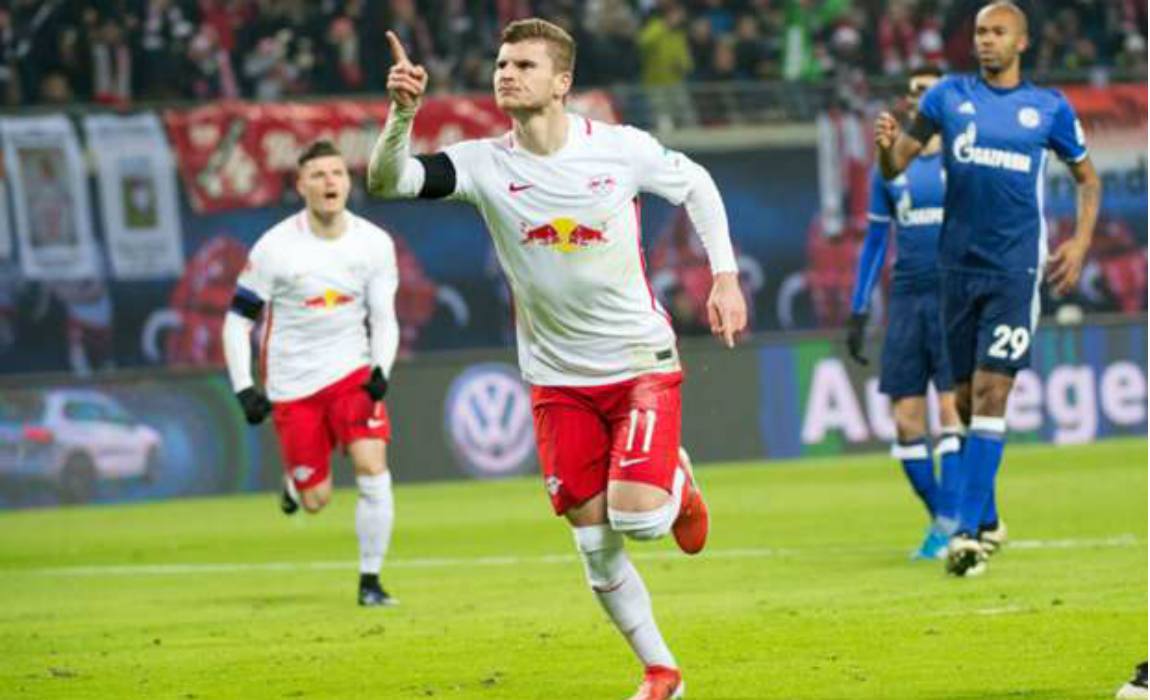 Timo Werner was long been called a "wunderkind" of football. The 20-year-old Stuttgart-born striker scores goals almost as if he is in his sleep, and is one of the fastest players in German football.
Werner (who runs at a speed of 35.27 km/h) is even faster than Dortmund's lightning fast Pierre-Emerick Aubameyang (at 35.11 km/h). Recently, German national coach Joachim Loew praised Werner, saying he had the potential to become world class. But Werner has been suffering from an image problem as of late that threatens to tarnish that reputation.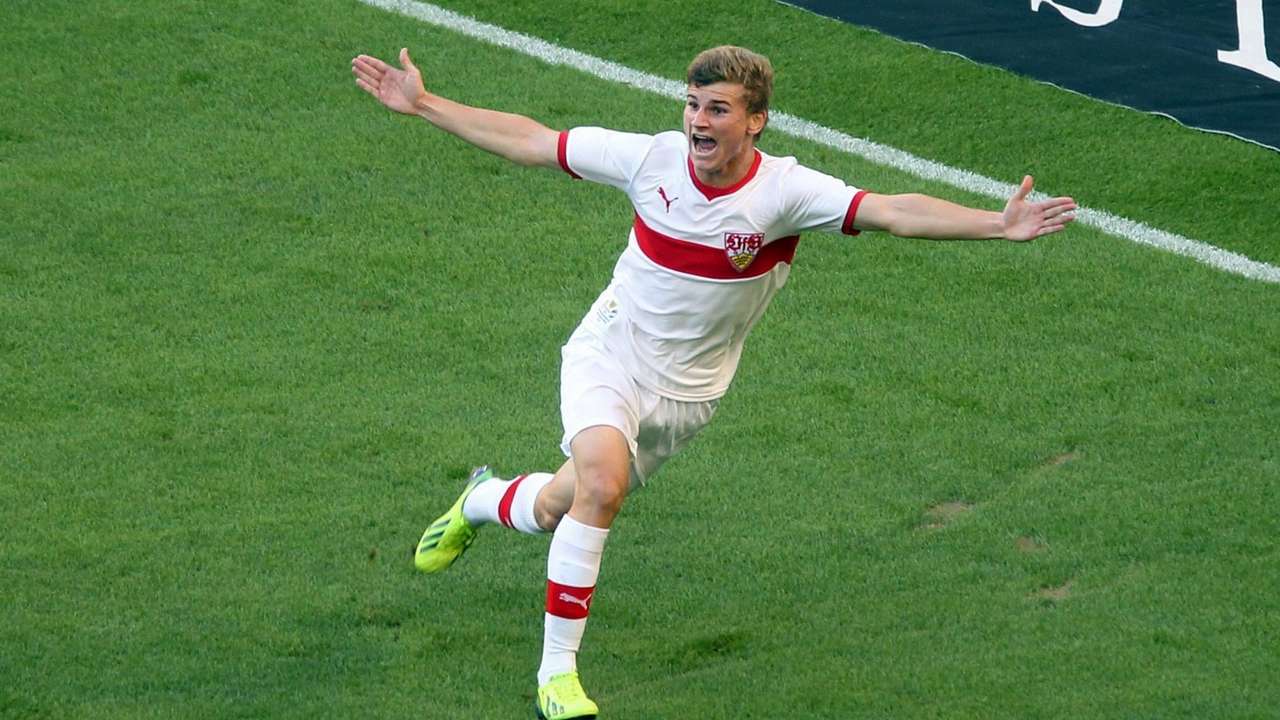 Headlines in Germany are accusing him of diving in an attempt to win a penalty. When Werner's club RB Leipzig met Schalke 04 in December last year, his dive gave his side a penalty and with it a 2-1 victory, many were not happy due to what was perceived as an unfair dive. Since then, he has been booed at away matches.
From then on, Werner has been blamed for every incident, even when not guilty of diving. Recently, an opposing defender stepped on Werner's feet. He fell, but quickly got up and walked away. Still, his behavior led to an argument between Moenchengladbach's coach Dieter Hecking and his Leipzig counterpart Ralph Hasenhuettl. Fans felt confirmed in their opinion that Werner loves diving.
Coach Hasenhuettl says he is impressed with how Werner is handling the widespread criticism.
"The guy is 20 years old and made a mistake in the game against Schalke, and he admitted it. He has scored 13 goals so far and I think it's sensational how he is dealing with this difficult situation," Hasenhuettl said.
For the 49-year-old Austrian coach, Werner has an "unbelievable mentality" and is about to have an "outstanding career." Hasenhuettl is of the opinion that older and more experienced players would "break down" under such fire.
Warner, for his part, has demonstrated that he is willing to answer the criticism. "I mentioned several times that I'm not proud of what I did against Schalke," he said. "In Moenchengladbach everyone could see what had happened. But I don't care when I hear them boo. I will stick to my game in the future and that contains no diving," Werner said in a recent interview.
The striker made his debut in the Bundesliga for his home town club VfB Stuttgart in August 2013. Werner had to shoulder the burden of being the face of his club despite his young age. Fans could easily identify with Werner but he was unable to prevent his club from getting relegated.
Werner lost confidence and faith and was called a poor finisher. He left for ten million euro in summer 2016 and joined RB Leipzig at a time when the club wanted to work only with U-23 players. Werner admits that this was an important step for his future development. Aged 20 years and 203 days, he became the youngest player to make 100 games in the Bundesliga, with 95 of them for Stuttgart.
He admits that he is happy in Stuttgart, and his independence lends itself perfectly to Leipzig's fast-attacking style of football. "I've made important steps when it comes to tactics and the physical side of the game. I use the space we gain after attacking opponents in possession. That's my game," he says.
Werner regained strength and faith and improved his game, which is catching the eye of national team coach Joachim Loew and clubs abroad. With his side on the way to qualifying for next season's Champions League as a Bundesliga newcomer, Werner has made it on Loew's watch list.
He may even receive an invitation to join the German national team for a friendly in the near future. More importantly, he could very well be a part of the German team at the European U-21 Championships in Poland this summer. When it comes to the 2018 World Cup, Werner is certainly an option.
"Everyone is dreaming of his playing for his national team, so do I. But I think this coming summer, I will either be at home or the U-21s in Poland. It would be a small dream comes true. I know there is still a long way to go, and do not forget I'm only 21," Werner said.