European club football is a showcase of tactical prowess of the managers as much as it is the unbelievable talent of the players. It is the effort of players on the pitch and the managers off the pitch that regulates the success of a club. The formula for a club's success in the league and in Europe is their managers ability to adapt to various circumstances, scout for players who fits into their football philosophy and get the best out of every player. So, this list will rank the top 5 managers in European football currently active (So former Spurs manager Mauricio Pochettino is not featured in the list)
5. Erik ten Hag
After finishing fourth with Utrecht in the 2016-17 season, Dutch national Erik ten Hag was appointed as the new manager of Ajax. Having learned under Pep Guardiola (during his tenure at Bayern), ten Hag rose to prominence after leading Ajax to a domestic double in the 2018/19 season. In the same season, he led Ajax to their first UEFA Champions League semi-finals since 1997. The terrific run that was put together by the young Ajax team included a convincing 4-1 victory against the holders, Real Madrid at the Round of 16 stage. In the quarter finals, they defeated a Cristiano Ronaldo led Juventus in Turin and even had a 1-0 away lead over English side Tottenham Hotspur. However, in the second leg, a second half hat-trick by Lucas Moura, with the last goal scored in the 96th minute, put the tie beyond Ajax's reach and failed to reach the finals.
This season, Ajax's elimination from the Champions League group stages and from the Europa League in the last-32 came as a surprise to everyone (even though they lost the services of de Jong and de Ligt in the summer). Ajax, however, are in the top of Eredivise, tied with AZ Alkmaar with 56 points. ten Hag's emphasis on his side's defence as much as on the creative midfield makes him one of the top managers in Europe right now.
4. Diego Simeone
There have been two teams so far in the 21st century who have won the La Liga and are not named Real Madrid or Barcelona. One of the two teams is Diego Simeone's Atletico Madrid, who achieved this feat in 2013/14 season by drawing against runners up Barcelona in the last game of the season. In the same season, the club reached its second Champions League Final. Atletico were leading for almost the entirety of 90 minutes against city rivals Real. But, a 93rd minute header from Sergio Ramos forced extra time in which Real Madrid eventually pulled ahead and won by a 4-1 score line. In 2015/16 season Atletico conceded only 18 goals in La Liga, making them the team with best defensive record in Europe's "big five" leagues. They also reached the final of the Champions League, again facing Real Madrid. A 1-1 score line at the end of extra time forced penalties in which Juanfran missed the only spot kick, allowing Ronaldo to score the final penalty for Real and defeating Simeone's team again. In 2018, Simeone's side reached another European final, this time however in the Europa League. The club won 3-0 against Marseille, a final Diego Simeone had to watch from stands.
Simeone's tenacious and compact defence coupled with quick counter attacks allowed him to beat eliminate holders Barcelona in the quarter finals and Bayern Munich in the semi-finals of the 2015/16 season of Champions League. This season, Atletico eliminated holders and favourites Liverpool in the Round of 16, winning 3-2 at Anfield. It is a testament to Simeone's side ability to defend highly against high pressing teams and punish them in quick counter attacks.
3. Zinedine Zidane
One of the greatest to have ever played the game, Zidane was promoted from Real Madrid Castilla to Real Madrid after the dismissal of Rafael Benítez mid 2015/16 season. Zidane and Real Madrid went on to win the Champions League Final against Atletico Madrid in a penalty shootout. In his first full-season as manager of the club, Zidane's Madrid created history as they became the first team in the Champions League era to defend their title. Madrid also won the league, with Zidane recording his first double as a coach. He was named Best FIFA Men's Coach in 2017. Madrid retained their Champions League title for the second time by beating Liverpool. This meant Zidane became one of the three managers to win the European Cup three times (alongside Bob Paisley and Carlo Ancelotti), and became the only manager to win it in three consecutive seasons. 5 days after winning the final, Zidane resigned.
He was reappointed as the head coach on 11 March, 2019 because of club's poor performance. Even though Madrid beat Barcelona in the Clasico to take a lead at the top of the table, they managed to fall behind again. Zidane's team is also facing elimination in the Champions League after losing the home leg against City. With that said, Zidane is one of the most successful coaches of the last decade and has rightfully earned a spot in this list.
2. Pep Guardiola
One of the most sought-after coaches in European football, Pep Guardiola is an offensive genius. Guardiola has won the treble with Barcelona when he managed one of the greatest team in European football history. In 2009 he recorded the sextuple. Ever since leaving Barcelona, he managed to win the Bundesliga with Bayern and the Premier League with Manchester City. In his second season in charge of City, Guardiola guided the team to a Premier League title and became the first team to attain 100 league points. The following season he became the first manager in English Men's football as City completed the domestic treble (Premier League, FA Cup & EFL Cup).
Guardiola's style of football emphasis most on retaining the possession and dictating play. He pushes his team to press off the ball for the entirety of the game. Even though he omitted the 'six-second rule' after he left Barcelona, but his philosophy of winning back the ball following a turnover is still present in Bayern and Man CIty. In order to counter an opponent's press Guardiola makes sure he has the right players in defence. He ensures that his goalkeeper and defenders are comfortable on ball with the two full backs willing to push forward during offense. Guardiola also has young players flourish under him such as Sergio Busquets, Pedro, Kimmich, Thiago Alcântara, Sterling, Sane etc. Players such as Iniesta, Xavi, Messi, Kevin De Bruyne, Sterling, Dani Alves have all taken the next step while playing for Pep. Although his time at Bayern will not be seen as a huge success as the club failed to reach the Champions League final, each year bowing out in the semi-final to a Spanish side. Guardiola's side lead Real Madrid 2-1 on aggregate, with City having two away goals. It'll be imperative for the Spanish genius to prioritise Champions League as Liverpool look all set to run away with the title.
1. Jürgen Klopp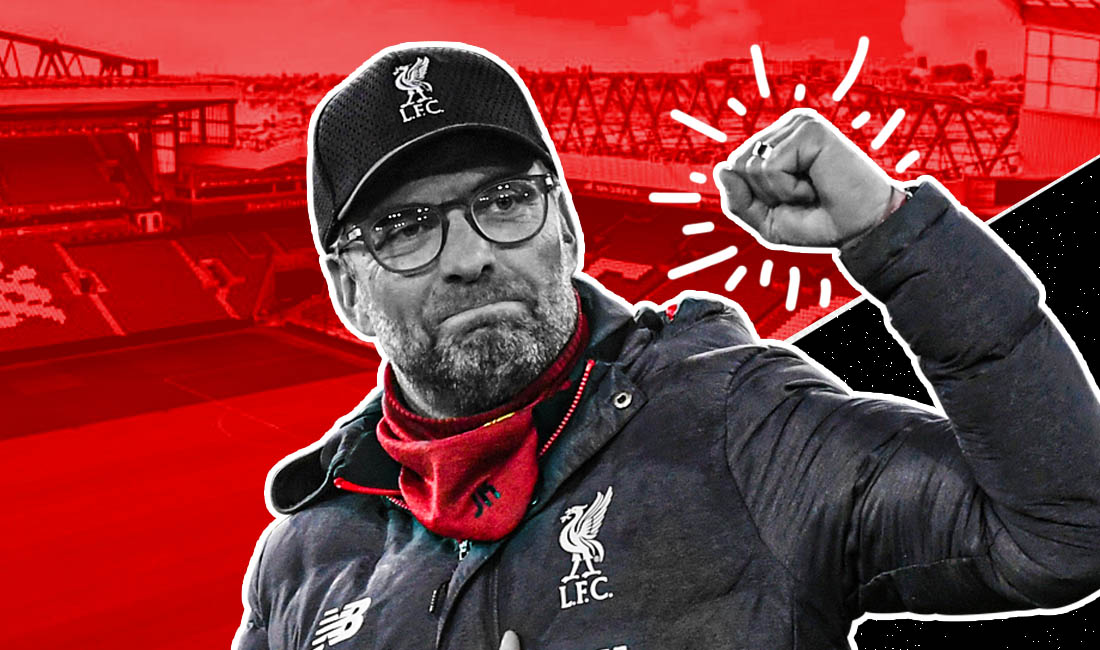 After leading Dortmund to their first ever domestic double, Klopp guided the club to a runner up finish in the 2012/13 UEFA Champions League. His appointment in Liverpool saw the club going through a period of change, during which he integrated his high pressing style of football. He brought in incredible signings such Mo Salah, Virigl van Djik, Alisson, Fabinho and Sadio Mané. Klopp has made Liverpool a Premier League contender and Champions League favourites once again. In his first season he led the team to Europa League Final which they lose against Sevilla. In the following season, Liverpool played in the Champions League Final and lost to Real Madrid. With the likes of Alexander Arnold and Robertson providing another dynamic to the offense led by trio of Salah, Firmino and Mané and a defence marshalled by Virgil van Djik, Liverpool returned to the Champions League Final after overturning a 3-0 deficit against Barcelona in a stunning fashion at Anfield. This time Klopp and Liverpool won the final as Liverpool lifts it 6th European Cup/UEFA Champions League. Klopp was named as The Best FIFA Men's Coach for 2019.
Even though he didn't manage to win the Premier League last season (having a double-digit lead at one point) they still manage to lose only one game in the Premier League and finished with 97 points. This was the highest number of points ever recorded by a runner up in any of Europe's top league flights. For the current season, a sequence of errors made by the back-up goalkeeper Adrian prevented Liverpool's Champions League run. However, with 25 points lead at the top of the table, Liverpool are set to lift the Premier League trophy which has eluded them for 28 years and their first league title after a long wait of 30 years.