Ronaldo's name has always been associated with top supermodels, actresses and reality TV stars.
When it comes to a football very few players can match Ronaldo's level and it is same story the when their popularity among women is judged – the Real Madrid man tops the list with flying colours.
Find here in a list all the women he has dated or been linked with over the past few years.
7) Sophie Reade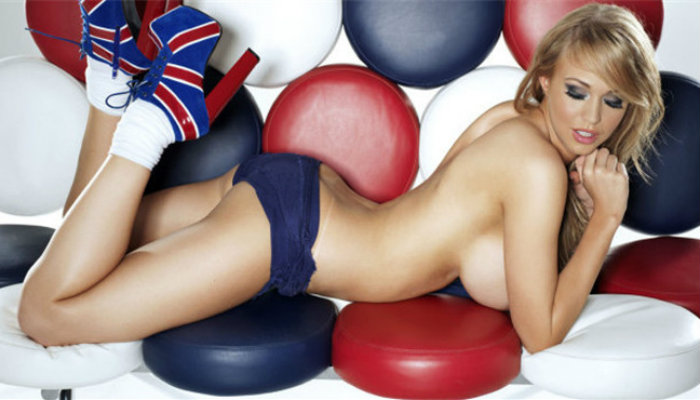 Cristiano Ronaldo met glamour model and Big Brother television contestant Sophie Reade in the year 2009. The Manchester United speed-star had already made his presence felt and was at the peak of his form and was a nightmare for defenders of the opposition clubs. Ronaldo met Reade at a Manchetser United Christmas Party and was the first to make a move. According to Reade's close buddy Chris Perrin – '' Ronaldo took a shine to her and made a pass but she wasn't interested.''
6) Melanie Martins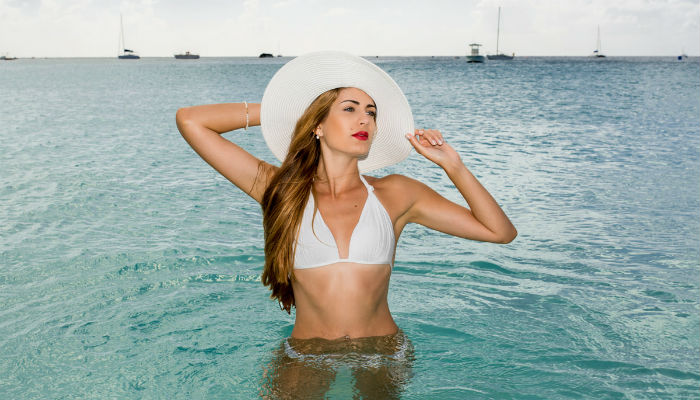 Melanie Martins who is a Portuguese-French model attracted Cristiano Ronaldo's attention when she became one of the finalists in a Miss Universe competition. It is believed that the pair traveled to various places across the world and most frequently to their home Portugal and Morocco in the year 2005.
5) Mirella Grisales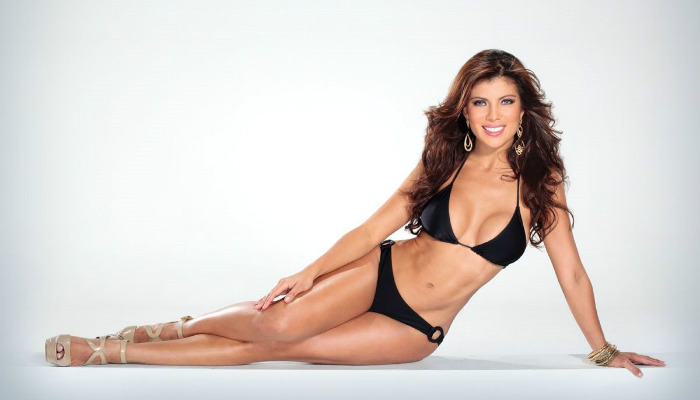 Mirella Grisales was a Colombian supermodel and a TV presenter before meeting the star from Real Madrid. They started seeing each other back in the year 2007.
Mirella Grisales was six years older to the Madrid pace-man and later she became the chief sports editor of Telemundo.
4) Bipasha Basu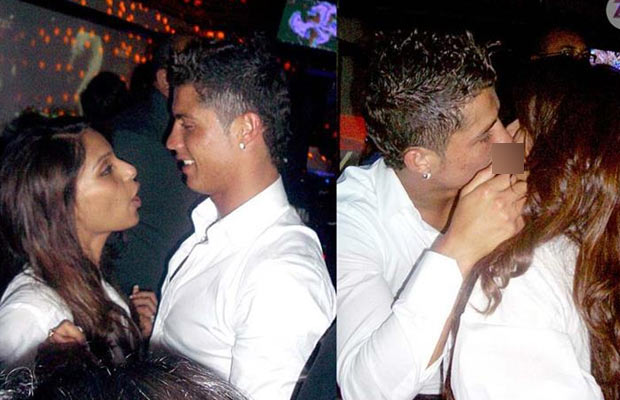 The 2007 Premier League season was too special for Cristiano Ronaldo. The Portuguese striker broke all records by scoring 42 goals and was also in the headlines for a picture that got leaked on the internet. The image showed Ronaldo kissing Bollywood beauty Bipasha Basu. However, Bipasha Basu denied the validity of the entire story saying, "The photograph is not doctored, obviously somebody clicked us on a cellphone, but we were just dancing in a crowded disco. This is not a kiss!" She said.
3) Irina Shayk – Cristiano Ronaldo
Talking about Victoria Secret model Irina Shayk, the first thing that comes to mind is her five-year passionate and widely talked about relationship with Real Madrid star Cristiano Ronaldo. Ronaldo had met the stunning Russian beauty at an Armani photo shoot in 2010.
However, their relationship hit a rough patch when Irina Shayk discovered messages on Cristiano's mobile which were sent to a lot of other girls, which eventually led to their breakup.
2) Miss Cassandre Davis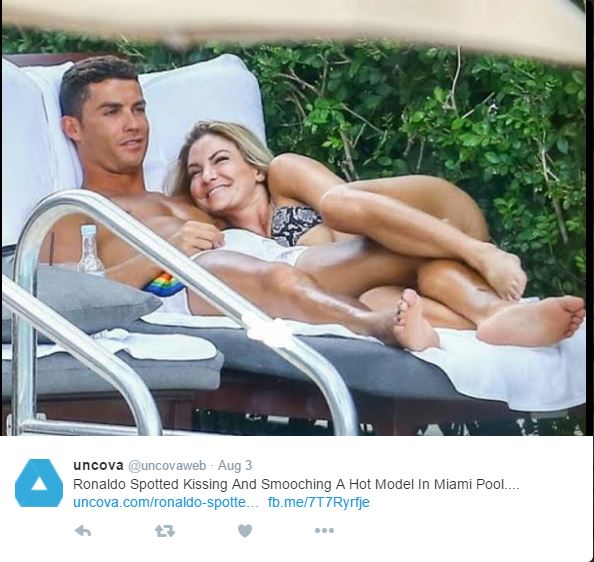 Earlier this year, the Real Madrid star had also been spotted spending quality time with females, the most recent ones being Eiza Gonzalez and established fitness model Miss Cassandre Davis.
1) Georgina Rodriguez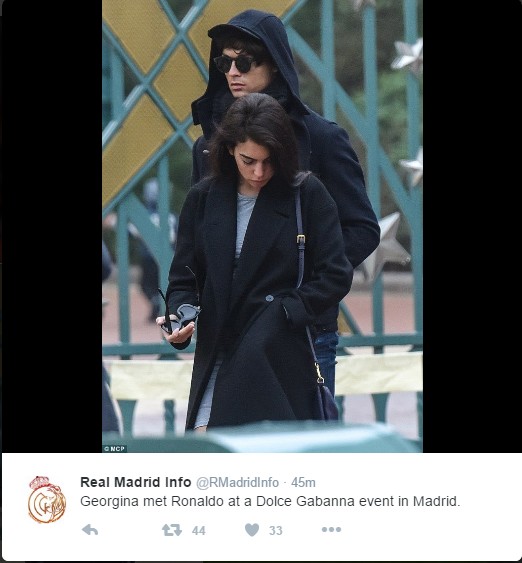 Real Madrid star Cristiano Ronaldo has struck the headlines again and this time it is not for his amazing skills, sheer pace and supreme ball control on the pitch, but for going out on a date with Madrid beauty Georgina Rodriguez.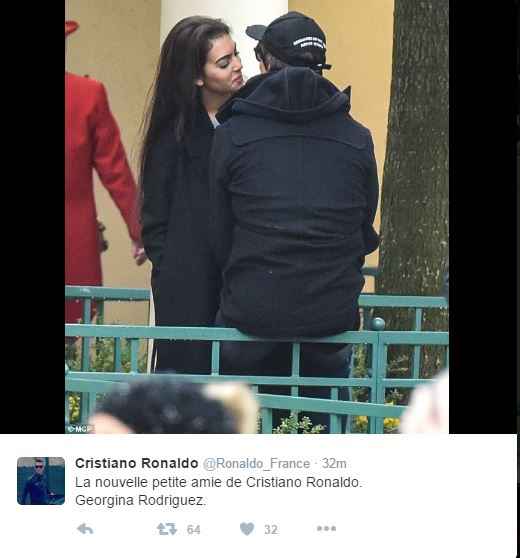 Ronaldo meticulously disguised himself with the help of a wig and sunglasses as he went out on a romantic date with beautiful and hot Georgina. Ronaldo was pictured with his latest love interest Georgina in the French capital. The Real Madrid superstar sported a Duffle coat along with a black hairpiece and sunglasses to perfect his disguised look. But the Paparazzi managed to click a picture of the couple kissing.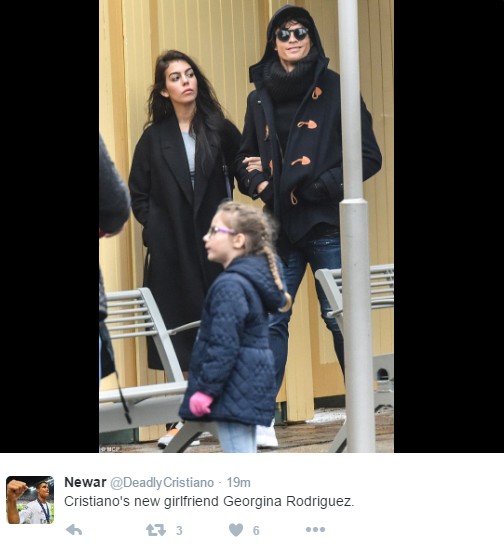 Footheball sources claim that they had first met in a D&G event. The couple hit the romantic note at a Dolce Gabanna event, when was present in the VIP box along with Ronaldo.