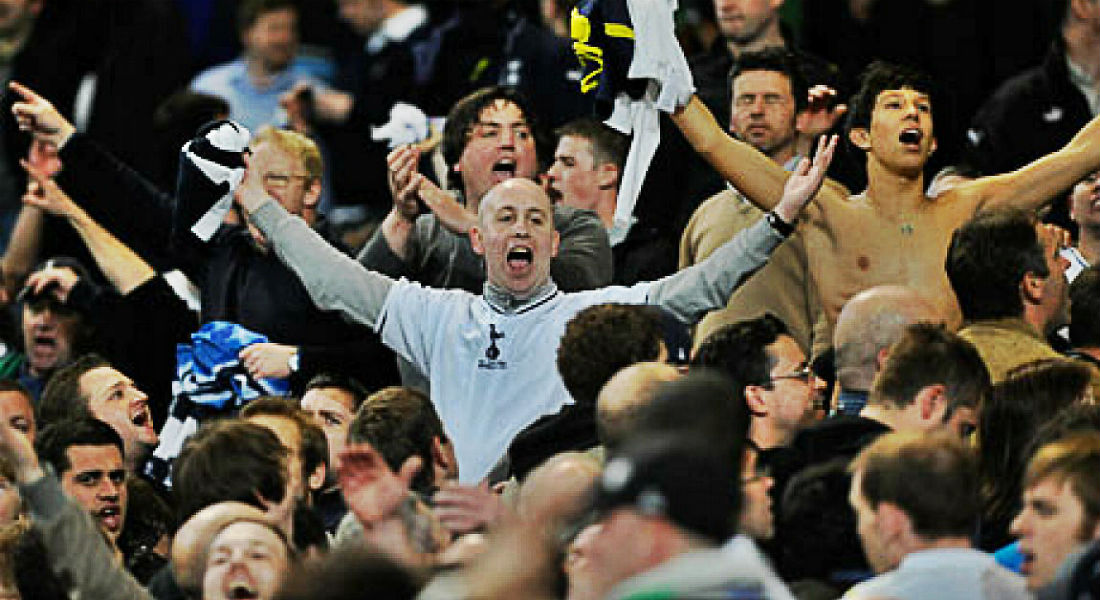 Tottenham Issue Lifetime Bans To Two Fans Who Threw Urine At West Ham Supporters
Disgusting scenes as Tottenham have banned two fans for lifetime who threw a cup of urine at West Ham supporters.
The disgusting incident took place during Spurs's surprising 3-2 defeat to the Hammers in their Carabao Cup last week.
A disgusting footage was posted on social media that shows a Spurs fan urinating in a plastic cup as his mate cheers him.
Shocking because the lad even has his privates out in front of thousands as his laughing friend says: "That's enough, that's enough".
The footage then moves to the crowd as one of the supporters says: "Continue the video, continue the video".
A smart looking guy, who looks well dressed, leather jacket and shirt, then hurls the cup of urine into the crowd.
But the guy ends up showering his own supporters as the glass spills out in the Tottenham end itself.
He then smiles at the camera as his mates clap and yell: "We hate West Ham".
Around 34,000 Spurs fans were mocked by Hammers supporters singing: "your support is f***ing s***" because of their poor attendance.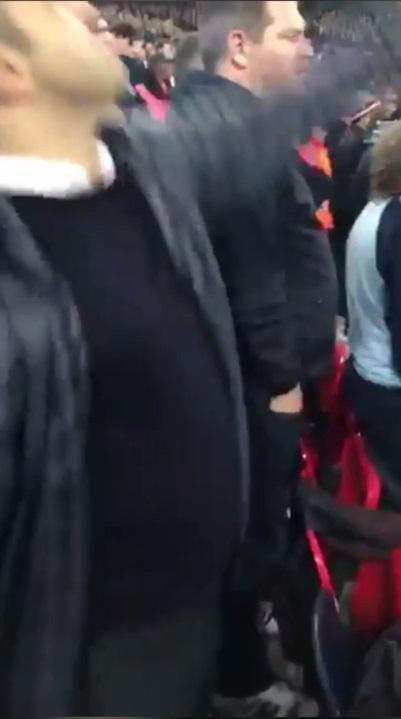 Tottenham fans responded by chanting at their rivals' expense as they raced into a 2-0 half-time lead.
But they were left red-faced when West Ham managed to net three goals in the second half to win the cup game.
The disgusting video was filmed during last week's Carabao Cup clash at
Wembley
where West Ham beat Spurs 3-2.