Liverpool defender Dejan Lovren took to social media to share a death threat against his family that he received.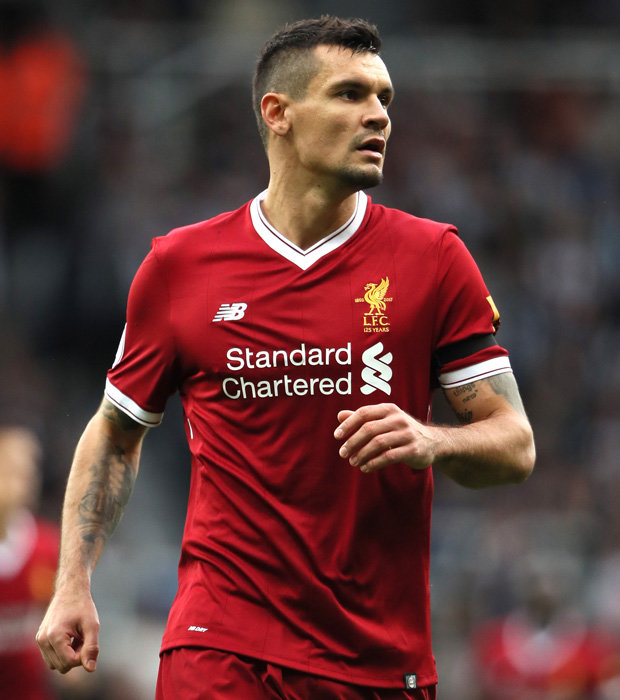 Lovren has drawn huge criticism for his recent performances for Liverpool this season but things have turned worse for him after he received an abusive message on social media.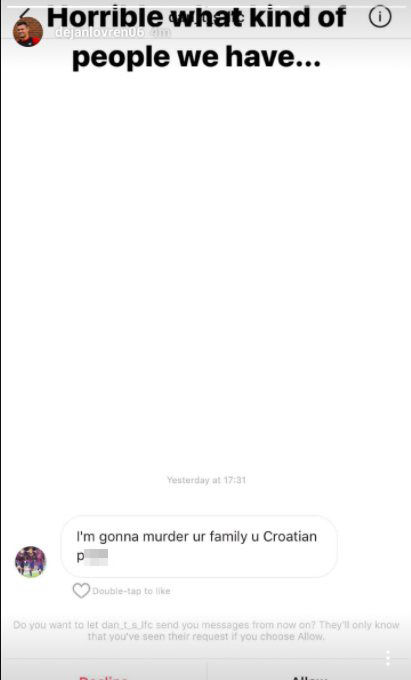 The Reds defender shared a direct message that he received on Instagram which said: "I'm gonna murder ur family u Croatian p****."
This did not go down well with the Croatian star and he wrote: "Horrible what kind of people we have."
He added: "I don't mind when people talk shit about me, it says more about them! But I can not ignore when my family is threatened. I just can't and won't accept that.
"Disgusting."
Klopp and his Liverpool stars drew huge criticism following their embarrassing 4-1 defeat to Tottenham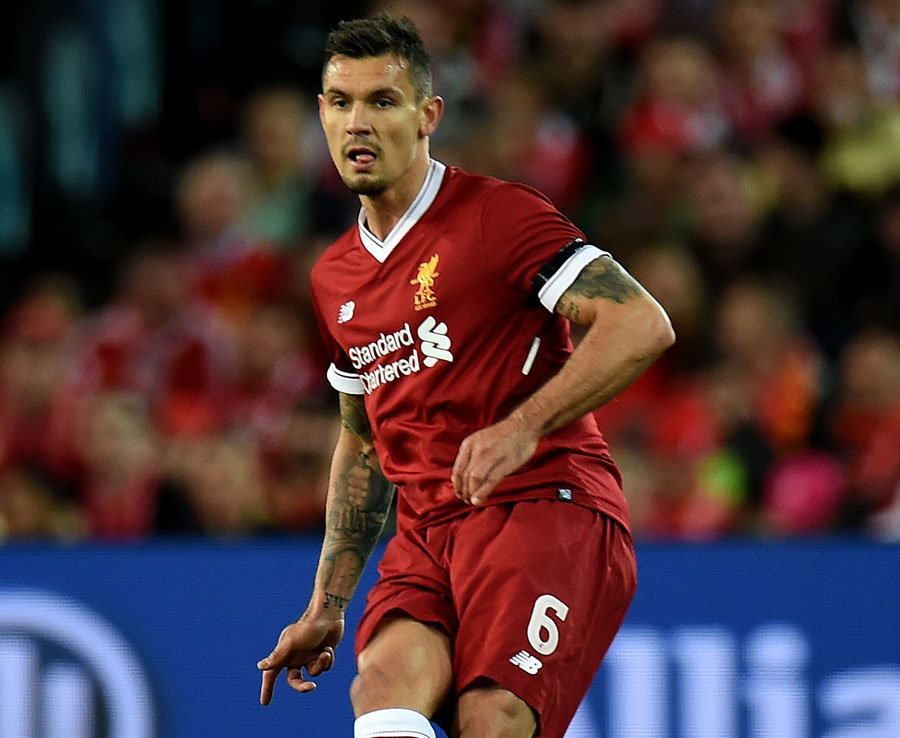 Reds defender Dejan Lovren made a fool out of himself with his sloppy defensive display allowing Harry Kane and Son Heung-min to score early in the game. Salah pulled one back for Liverpool but their leaky back-line crumbled under pressure again with Spurs making full use of the opportunity as Dele Alli scored from a volley and in form Kane bagged  his second of the game from a close-range finish to make it 4-1.
Lovren had an opportunity to turn things around against Huddersfield when he was named in the starting XI.
But he was forced to full out due to a thigh problem that he experienced during the warm-up with the Reds winning the game 3-0.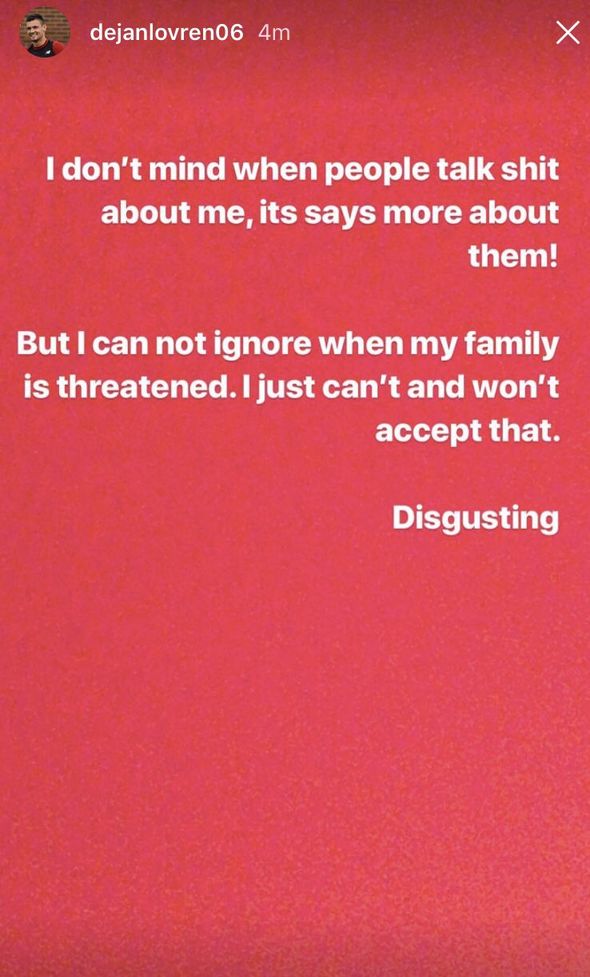 "It was the last pass," Klopp said.
"Joel and Dejan were exchanging passes and on the last one he felt something in the muscle, I don't know exactly. He felt a muscle in his thigh I think.
"The only question I asked in the therapy room was 'yes or no' and I got a 'no'."