Watford FC club captain and legend Troy Deeney has been charged with violent conduct after grabbing Stoke star Joe Allen's face at the weekend.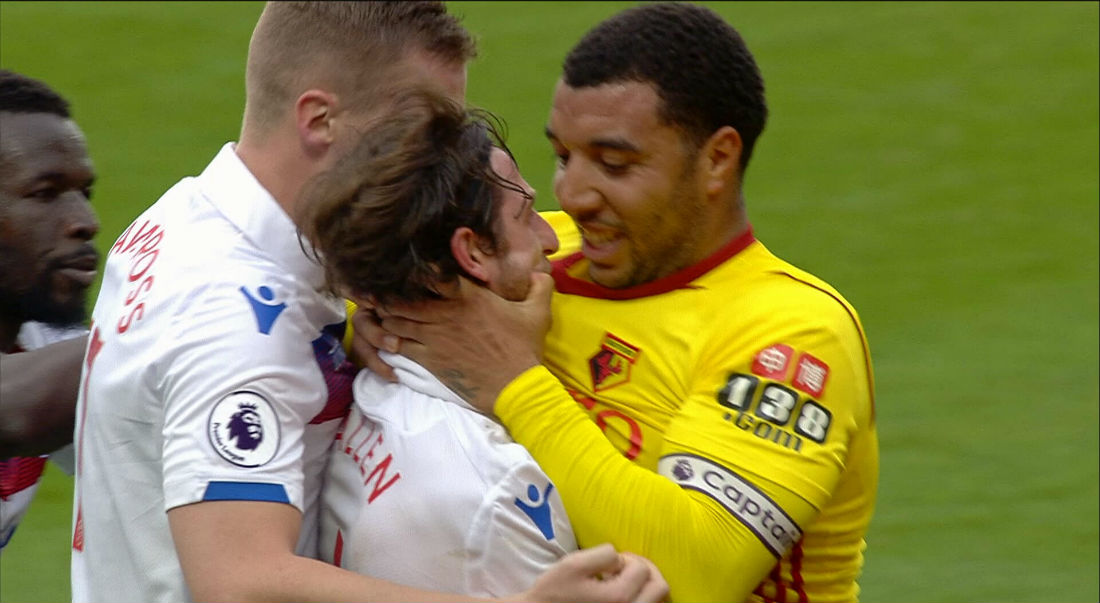 The FA have decided to take action after video footage showed the striker wrapping his hands around Allen's face before gouging his cheek.
The striker could face a three match ban, which means Deeney could miss clashes against Everton, West Ham and Newcastle if found guilty.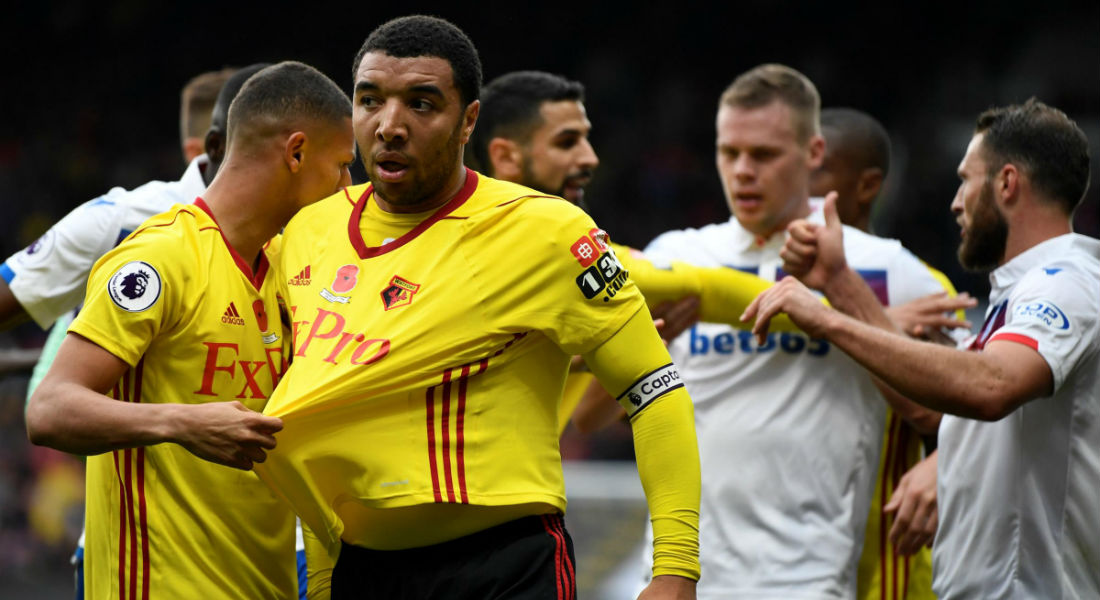 Deeney has until 6pm tomorrow to respond to the charge.
You can take Troy Deeney out the prison but you can't take the prison out of Troy Deeney pic.twitter.com/nPtRlaVqA8

— ¹⁰ (@CoutinhoPrime) October 29, 2017
However, Allen has since laughed off the incident which even left his boss Mark Hughes shocked.
Allen said: "It was handbags really and there was nothing to it. I like Troy, he's one of the good guys, he's a really good player and it was nothing personal.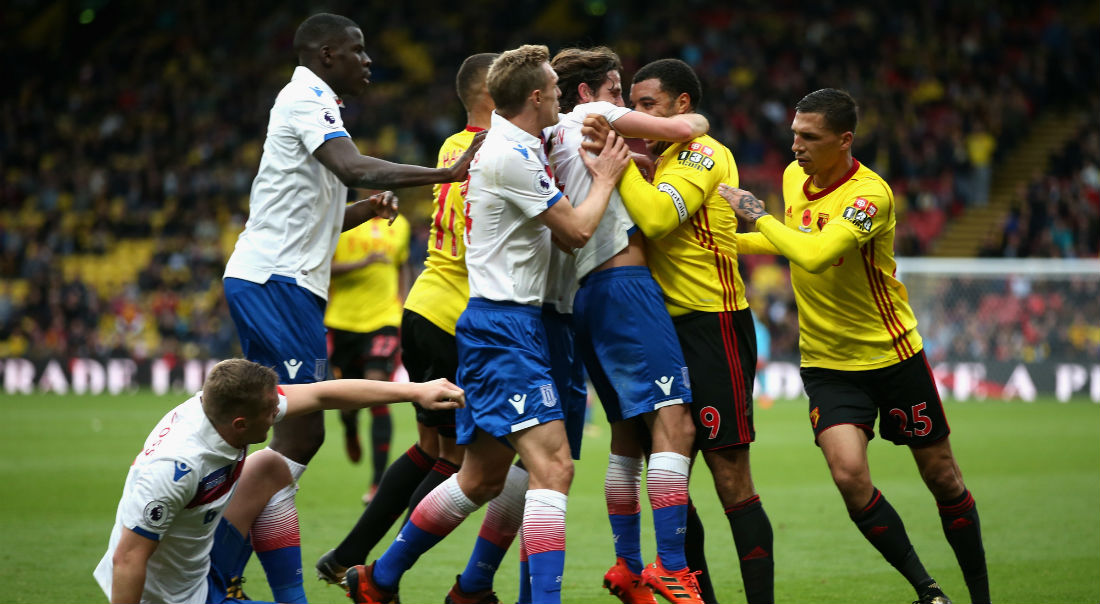 "He's a big guy and we were both laughing – I knew I was beaten in that situation, but I have a bit of a bad habit of picking the wrong fights!"
Hughes added: "Clearly we kicked the ball out and the right thing to do is throw it back. Deeney, the captain, should know better but he shaped to play it and Joe reacted.
"More often than not, those situations get revisited by people in authority and decisions are made as a consequence."