On the day of Christmas eve, PSG's manager Thomas Tuchel got fired from being the head coach of the French football club. A lot of reasons led to the German's departure and everyone saw this coming.
Thomas Tuchel had joined 'Les Parisians' for a two-year contract in 2018 replacing Unai Emery, with the goal of winning the Champions League. Although PSG got knocked out in the Round of 16 in Europe, they did very well in France. They won the league title comfortably with 6 gameweeks left and also broke the record for most points by Christmas in Ligue 1, with 47 after 17 games. Seeing the progress, Tuchel signed another contract till the end of 2021.
2019/20 was a great year for Paris, they were again crowned champions in League 1 and for the first time in the Club's history got past the Quater Finals In UCL. After defeating Rb Leipzig in the Semis, PSG faced Bayern Munich in the final where they lost by a mere one goal. Despite coming so close, PSG couldn't win the title.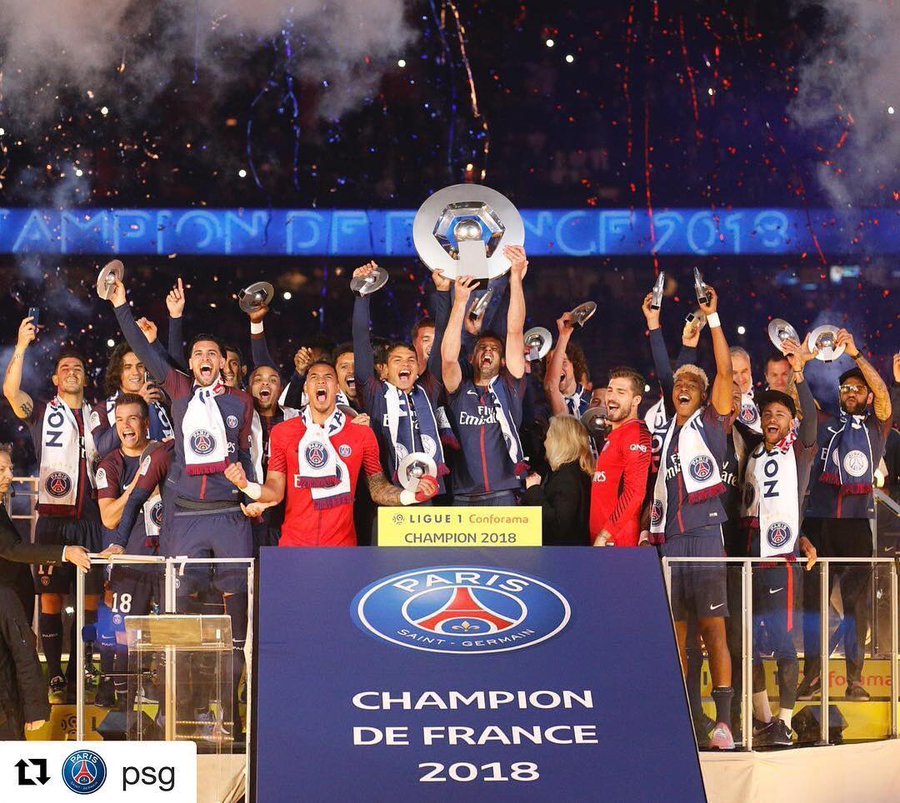 The French giants didn't have a great start in the 2020/21 season. They lost two games in the UCL Group stage but still came first in their table. PSG is currently 3rd in Ligue 1, just a point behind leaders Lyon and the second-place Lille, and has only lost 4 of their 17 games in the league. A lot of people are confused with the reasoning for firing the German Coach. Looking at the club's current state, its performance doesn't seem so bad, even the players like him and he has also lead the team well for the last couple of seasons and has won PSG 6 trophies in his tenure. Even after getting a tough group in the champions league, Tuchel's side turned out first at the end of the group stage.
PSG's current position is also because of a number of players getting injured, getting infected by the virus and getting banned for a few games at the start of the season, Tuchel had problems managing the team because of the horrible squad depth and that's where things started going downhill for the manager. 
CIVIL WAR IN PSG'S MANAGEMENT
PSG has always been known for signing star players from around the world in every transfer period. They have signed world-class players of the likes of Neymar, Mbappe and Di Maria ever since The Emir of Qatar took over in 2011. But this was not the case in 2020.
Tuchel was frustrated as PSG couldn't even make one big transfer move. With Cavani, Meunier and Thiago Silva leaving, Tuchel felt his side is too weak to manage. In an interview he gave this October, he said, "We lose too many players on free transfers. It is too, too much. We cannot ask this squad the same thing as we did last season."
This comment was not taken lightly by The Sporting Director, Leonardo Araújo. A Sporting Director is the one who is responsible for the transfers end of the team management. Leonardo felt personally attacked by this statement and retaliated. The following day Leonardo said, "I didn't like his comments. The club didn't like them either." He said that if Tuchel is not happy he is free to leave, if he stays he has to "respect the people above him."
😱😱 No Santa Incoming
#PSG #Tuchel #Pochettino #Football pic.twitter.com/WjpZ6eeQOF

— FootTheBall (@FootTheBall) December 24, 2020
Leonardo was never a fan of Tuchel and would have never appointed him if the decision was in his hands. The club was ready to fire their coach as soon as he makes any mistakes and he did as they wanted. After winning a 4-0 game against Strasbourg, Tuchel made a comment saying," he felt more like a sports politician or sports minister than a coach" in his first season in France. Although this might not be the cause for him getting fired, it sure played a part in the imminent departure of the German. Later Tuchel explained that it was a German joke and it was badly translated and represented incorrectly, anyway Tuchel was bound to get sacked and he did.
PSG was facing financial issues this autumn. They were in a situation where they had to generate € 60 million to be in compliance with the financial fair play regulations and hence couldn't buy any more players and were compelled into losing some.
The shots had been fired in public, everybody realised that sooner or later, Tuchel was going to get fired and it was just a matter of when. This was not the first time Tuchel was fired over issues with his own peers. Back in Dortmund, even after winning trophies for them, he was sacked due to problems in hierarchy and communication between him and his associates in the club. The 47-year-old German coach is great at leading his team on the pitch, but is difficult to deal with behind the scenes. What will be the next destination for him, we still don't know.
MAURICIO'S HOMECOMING
Mauricio Pochettino has reached an agreement with Paris Saint-Germain, confirmed. Now it's time to prepare the contracts, sort out the last details [as the choice of the techincal staff] and sign.

Here-we-go soon! The new era is starting 🇫🇷🤝 #PSG #Pochettino https://t.co/VVEGCphwBB

— Fabrizio Romano (@FabrizioRomano) December 24, 2020
Pochettino is the most likely manager to succeed Tuchel. He has been out of the office since he got sacked in November 2019 by Spurs and he is set to take Parc des Princes by the storm. The argentine has already played for the club in 2001-2003 and has stated before that it is "his dream to coach PSG," and it is going to be a reality soon. He has already been in advanced talks with the club and we will soon get to hear the official news from the club. We are eager to see if Pochettino's high pressing, defensive and tactical approach will work for the French side. He is known for shaping his style with whatever kind of team or player he gets which is why watching Paris evolve under him would be a sight to see.
With the transfer period around the corner, we will see if Pochettino will make the current PSG squad work, or look into possible additions to the squad, Lionel Messi has been a possible target for PSG implied by Neymar and also Pochettino's ex attacking midfielder Dele Alli can be a likely candidate as he isn't really happy playing under Mourinho.
😮Former Spurs boss Mauricio Pochettino is expected to become the new PSG manager

📰Reports @mohamedbouhafsi #PSG #Tuchel #Pochettino #football pic.twitter.com/hM5Qiv51ID

— FootTheBall (@FootTheBall) December 24, 2020
PSG are to play Barcelona in the Round Of 16 of the Champions League. PSG's goal has always been to win the Champions League and the club has entrusted Pochettino with the responsibility. But before that PSG is playing Saint-Étienne in their 18th game on Thursday and if Pochettino takes charge of the club by then, things will get clearer for everyone as we will see PSG play under their new coach for the first time.