Gabriel Jesus and Willian helped Brazil beat Venezuela 2-0 in the CONMEBOL World Cup Qualifier.
The Selecao's were eyeing the top spot after Uruguay blew the chance with a draw against Colombia and the men in yellow took full advantage of the situation as they dominated the game right from the first whistle.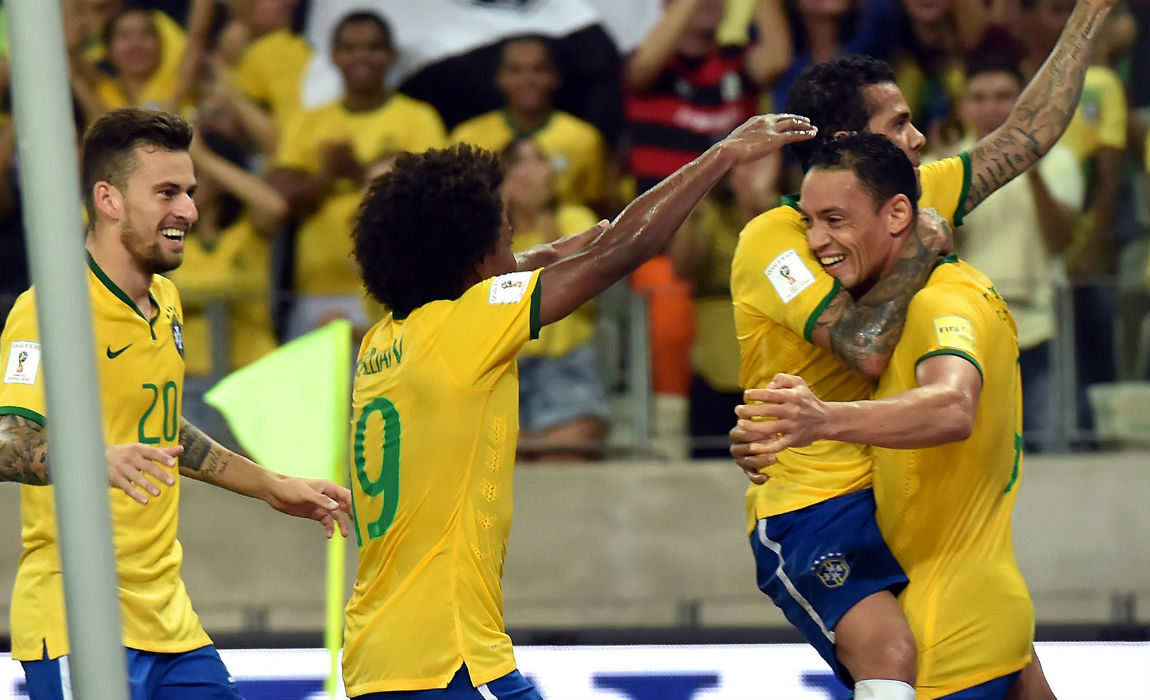 The match was halted at the 74th minute due to lights-out but Brazil had already done enough by then to seal an easy win.
It was expected that captain Neymar would be missed by the Selecao but the Palmeiras star Gabriel Jesus made sure that he guided the team home with an eighth minute goal after a goalkeeping error by Venezuelan keeper Dani Hernandez.
Chelsea star Willian then doubled the lead just eight minutes into the second-half. Things could have been worse for Venezuela as Gabriel Jesus found the net just five minutes later, but lucky for the La Vinotinto, the Manchester City-bound teenager was adjudged offside.
Venezuela had ample amount of chances to get back in the game but they failed to make them count and La Vinotinto find themselves at the bottom of the group with 8 defeats in 10 games.
Boss Rafael Dudamel made five changes in the first-team squad this week after a 3-0 drubbing at the hands of Uruguay in the last game, but they failed to make any impact.
Martinez and Salomon Rondon created enough space for themselves during the second half but just couldn't find the finish touch and after Willian's goal it became clear that Tite's men had earned three more points.