Football fans still remember the nasty verbal tussle in the touchline between the two managers when Pulis last visited Anfield in December 2015.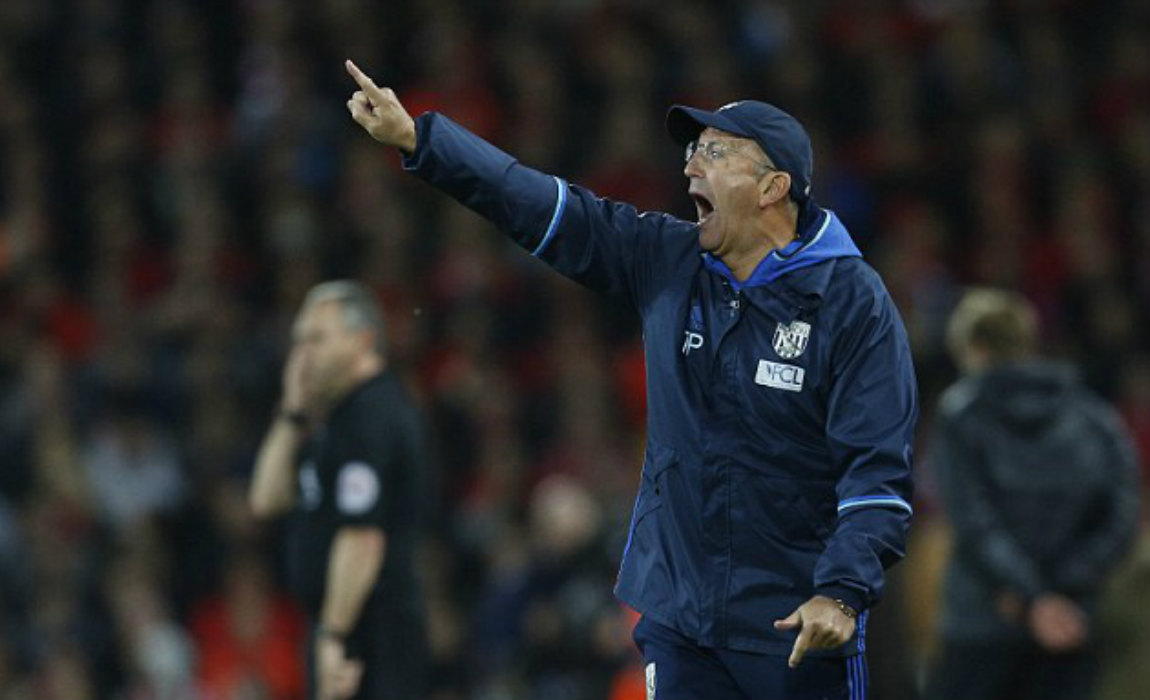 However, this time around the situation was calm and composed with Klopp shaking hands with Pulis after Liverpool fought hard to clinch a win against West Brom on Saturday.
This was Pulis' first defeat against Liverpool since February 2011. The West Brom manager, who is known for not handing out praises easily, branded Liverpool as a tough side to compete with and under Klopp they could really challenge for the title this time around.
Pulis said: "Liverpool are as good as anything we have played against. They are probably the most difficult test we have had so far. They've spent, what, £200million on those three or four front players? It's not bad, is it?"
"Their movement is outstanding. Their rotation around the ball, and around those forward players is excellent, and their inter-changing is impressive. They are a very good side and they have got a chance this year."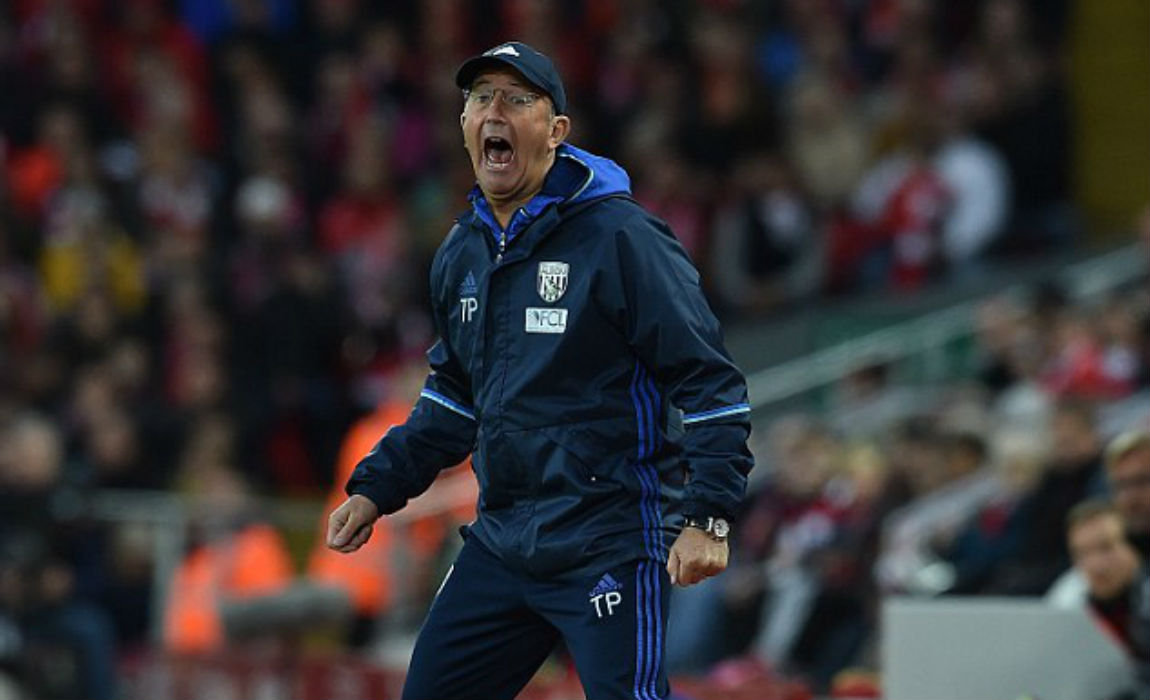 Pulis accentuated that the Reds'have got a free run' at the title. 'The last time they came close, with Brendan [Rodgers], they had a free run as well.'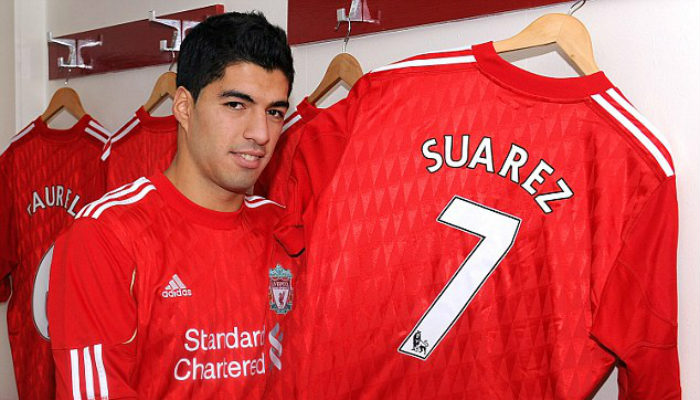 Under Brendan Rodgers, Liverpool had an incredible Premier League campaign in 2013-14, when Luis Suarez stood up to the occasion and guided the Reds to a second place finish under champions Manchester City.
However, this time around if Liverpool manages to clinch the crown – the credit would go to a collective effort and above all the towering guidance of former Dortmund manager Jurgen Klopp.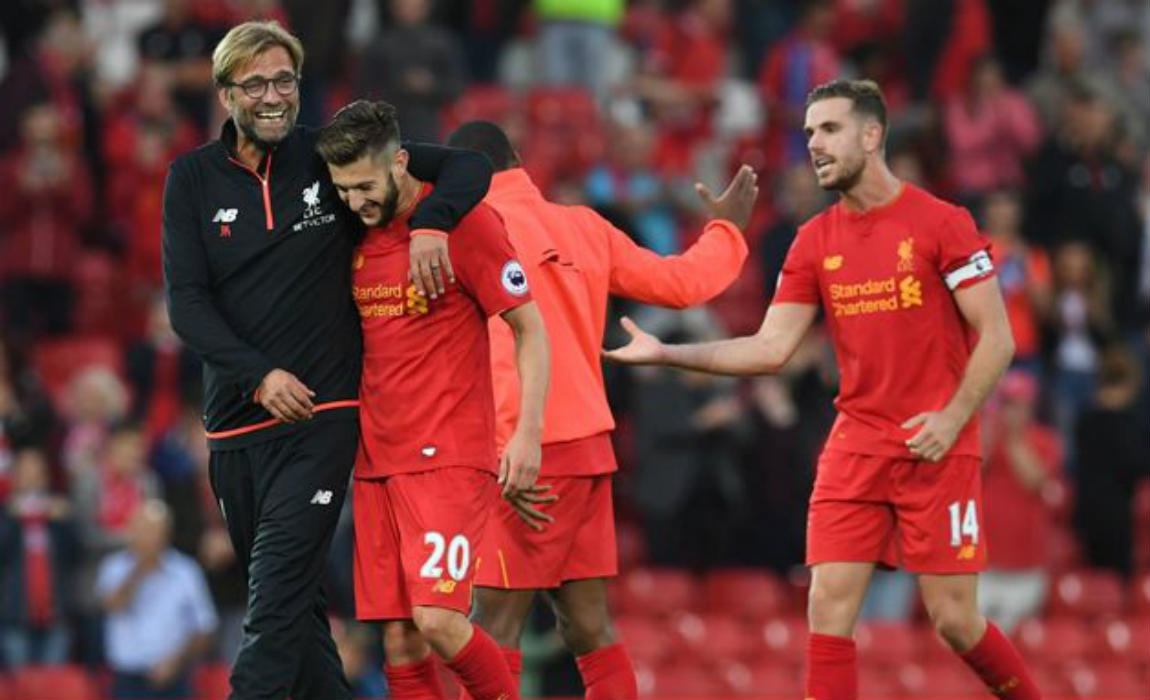 Manchester United spent £89m for roping in Paul Pogba from Juventus but it is mesmerizing to notice the collective cost of Sadio Mane, Roberto Firmino, Adam Lallana and Philippe Coutinho (just cost £92m), who has taken their game to higher pedestal for Liverpool this season. Under Klopp's philosophy – it is all about — hunting, pressing and plundering the opposition.
Liverpool are equal on points with league leaders Manchester City and Arsenal but are third on the table only on goal difference.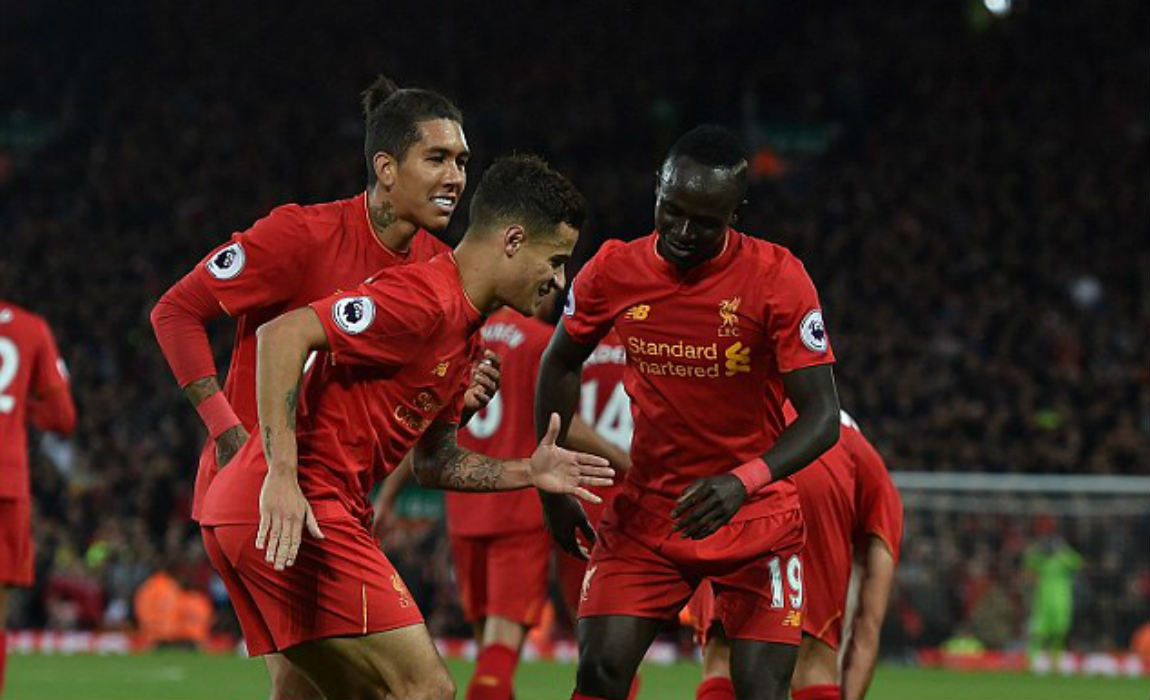 Mane and Coutinho scored the goals for Liverpool 2-1 win against West Brom on Saturday.
Lallana said: "On another day, we would have had three or four."
However, Liverpool had to struggle to hold on to their lead in the final minutes of the game against West Brom, who came back pouncing hard in the second half.  Liverpool conceded from a set-piece, for the fouth time this season as Gareth McAuley scored from a corner and exposed the one shortcoming that Klopp's men need to work on.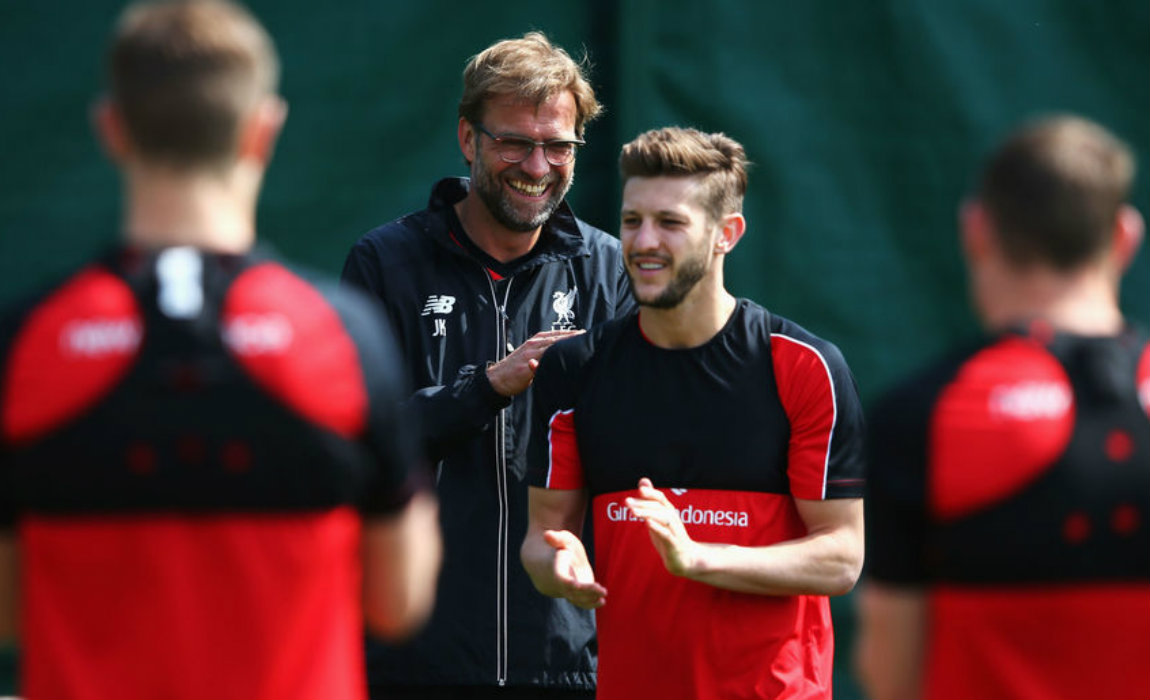 Lallana added: "It was disappointing to concede from a set-piece. It's no secret that we've let a few in. But it's not down to any individual, it's us as a team. We need to be more aggressive, with a better starting posture. But three points is massive for us."
Now themillion dollar question would be – Can Liverpool clinch the crown ths time around as they have conceded on regular occasions when the ball is whipped ino their box?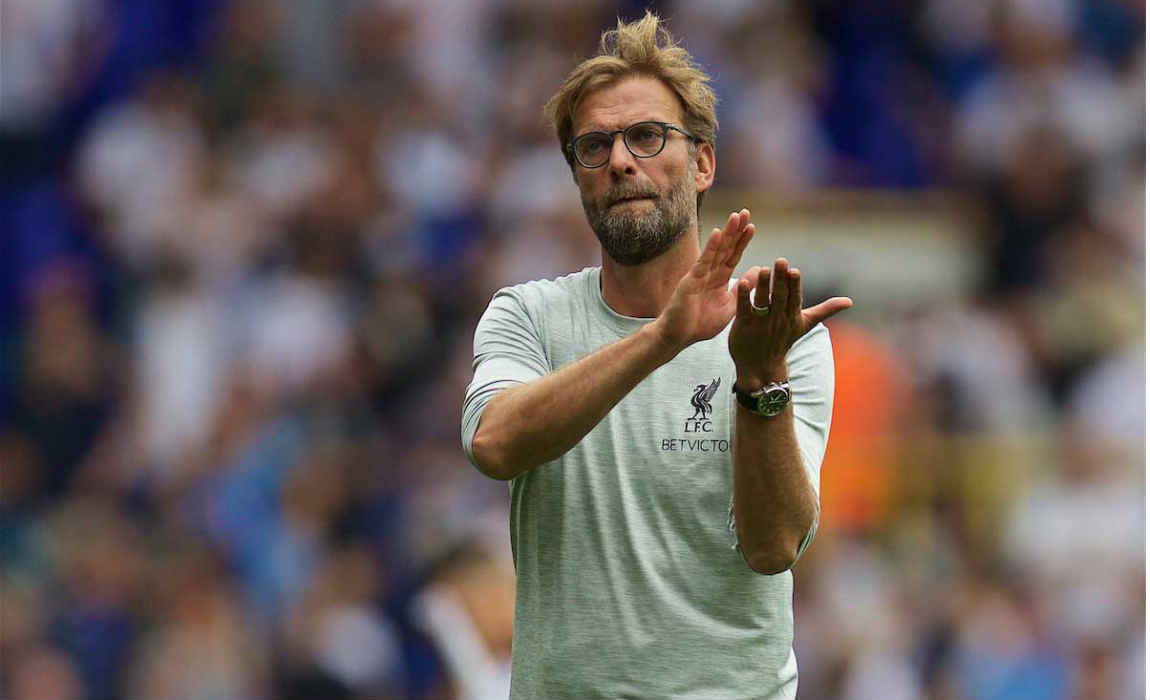 When asked about the loopholes in the Liverpool defence, Klopp said:  'It's good that people can talk about some things.Do you believe that we work on it?"
"They are brilliant at set-pieces.'"
'It is not the same problem we had last year. I like it more than they create chances whenever they want because we defend like crazy."
'I'm fine with this for the moment but only for the moment. I don't care how we conceded. We won and it was well deserved."
'If people say we have some issues with set-pieces, how can I say they are wrong? I think 70 to 80 per cent of the goals we have conceded are from set-pieces. But they are all different and we are still working on it — we have no defensive problem."
Another problem that Klopp might face is to deal with mammoth expectations after their brilliant start to Premier League this season.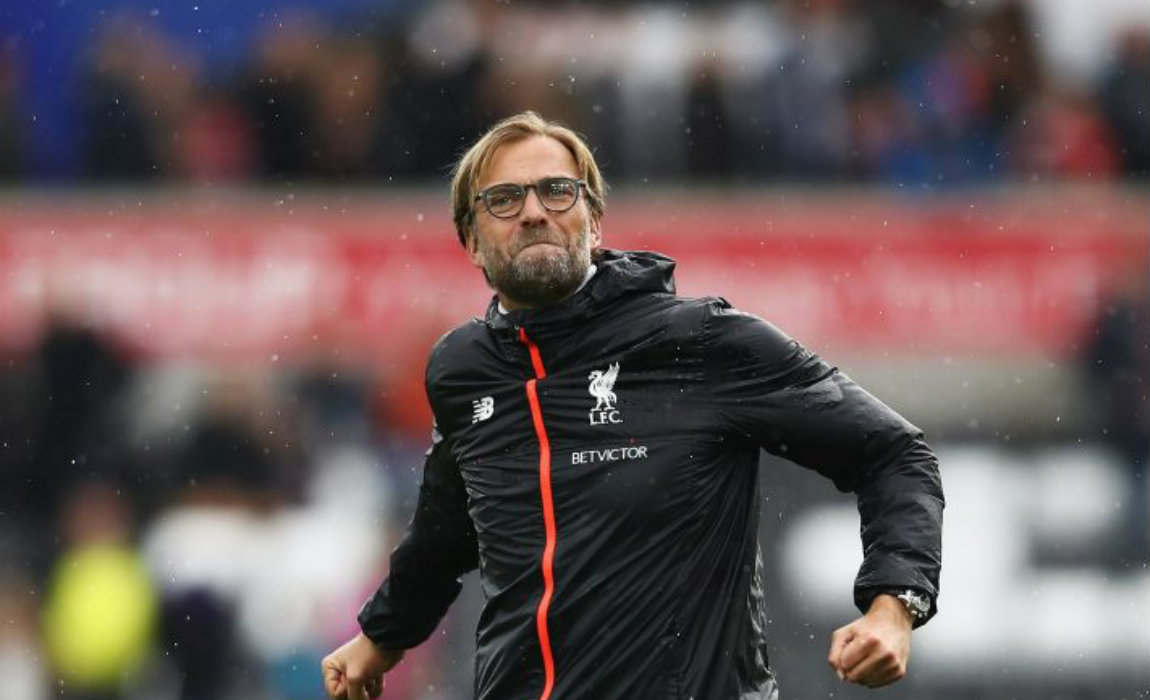 Klopp added: "Where it will lead us to, I've no idea. "In December, January a few other teams will not have Europe and they start again."
While commenting about Pulis's comments, Klopp said: "I'm not sure if it was meant to be a compliment or to make pressure on us, I've no idea, but thank you. I'll tell the players."