Ten years ago, the Spanish national football team was about to embark on a period of unprecedented success, winning both the 2008 and 2012 European Championships as well as in the 2010 World Cup. Their unique brand of "tiki-taka" passing football won them many admirers, and ensured the team's place in footballing folklore.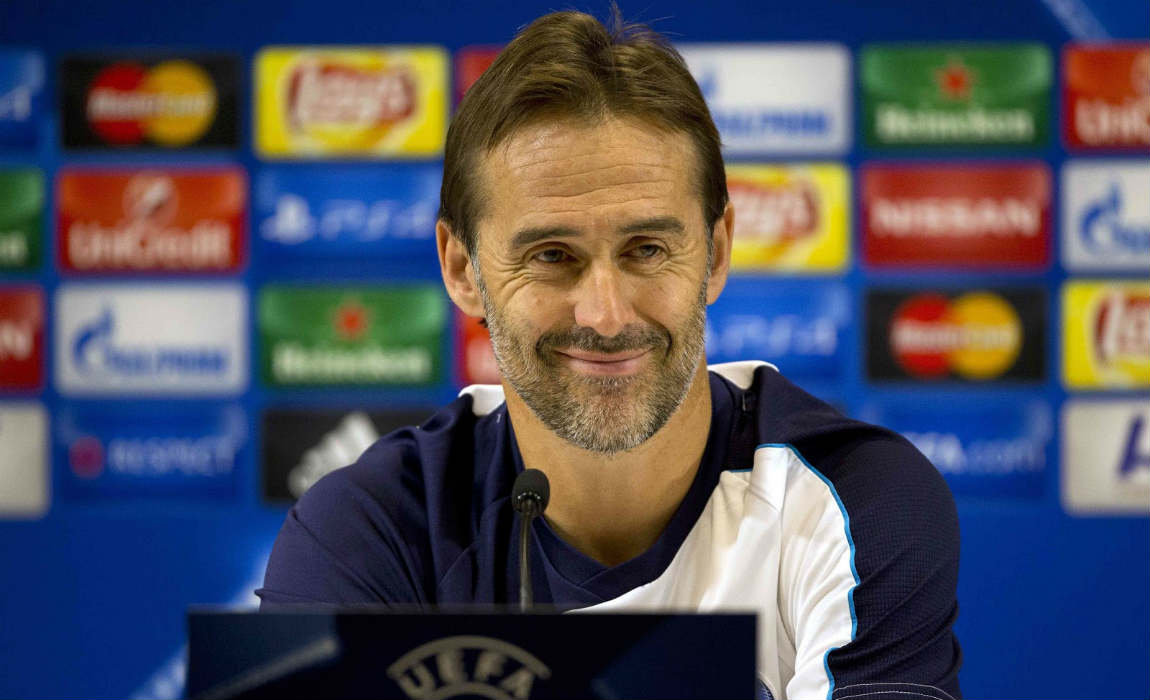 However, as Spain's core players began to age, the "invincible fleet" that once conquered the world began to fall from grace. At the 2014 World Cup in Brazil, they failed to advance from the group stage, suffering a humiliating 1-5 defeat to the Netherlands. And at the European Championships in France two years later, La Furia Roja was eliminated in the Round of 16 after losing 0-2 to Italy.
After Vicente del Bosque resigned as national team manager, the Spanish Football Federation brought Julen Lopetegui in for the 2018 World Cup qualification. Lopetegui lived up to expectations and led the team to Russia with an unbeaten record of 9 wins and 1 draw, forcing rivals Italy into the play-off round.
In fact, La Furia Roja have remained unbeaten since Lopetegui's arrival, having achieved 13 wins and 5 draws in 18 games. In their last two friendly matches, they drew 1-1 with current world champions Germany, and impressively defeated Argentina 6-1, evoking memories of the all-conquering Spanish team from just a few years ago.
Lopetegui's final squad of 23 players for next month's World Cup contains a number of notable omissions, such as Chelsea players Alvaro Morata and Marcos Alonso, and Barcelona's Sergi Roberto. Such is Spain's strength in depth that those who did not make the final cut would form a formidable XI in their own right. But Lopetegui maintains that his final squad represents the best of Spanish football.
Spain are widely considered among the favorites to lift the World Cup in Russia. They have been placed in group B, along with Portugal, Morocco and Iran. Lopetegui's team is expected to progress smoothly to the Round of 16 along with their Iberian neighbors, who have talisman Cristiano Ronaldo to count on. After that, they will likely face either host nation Russia or South American hopefuls Uruguay. Reaching the quarter-finals will be the minimum expectation for Spain, who are not expected to be seriously challenged in the tournament's opening stages.
TECHNICAL AND TACTICAL STYLE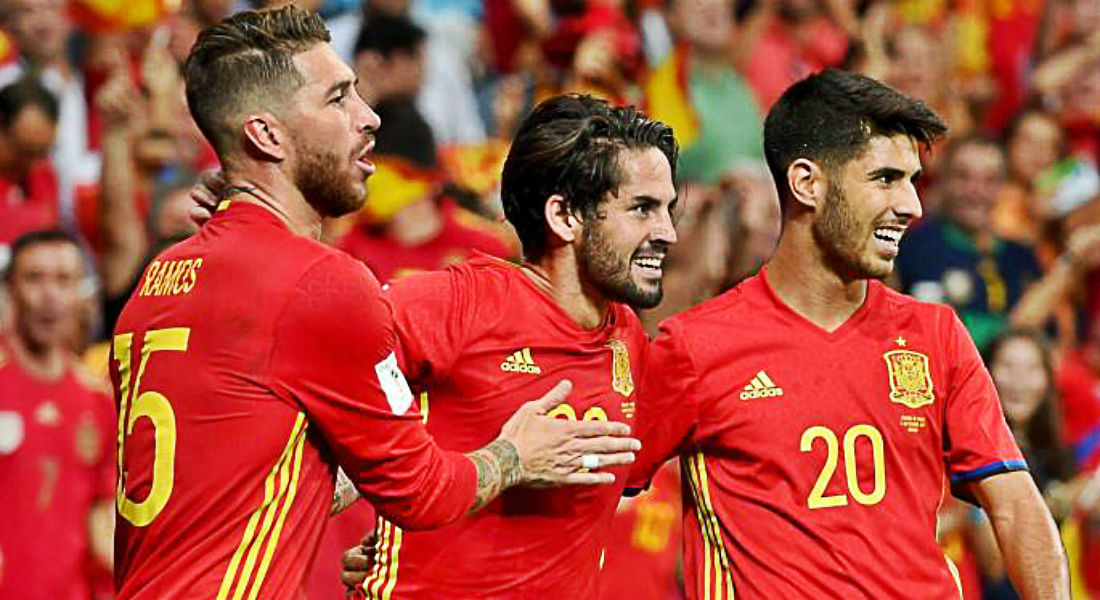 Spain's current tactical style dates back to the Luis Aragones era. After being knocked out of the 2006 World Cup in the Round of 16, the former Atletico Madrid coach made several bold tactical changes, such as discarding traditional wing play, dropping iconic striker Raul from the national team, and adopting the possession-based "tiki-taka" passing game.
This series of reforms drove Spain to their first great success since winning the 1964 European Championship, and laid the foundations for their unprecedented success over the coming years.
Vicente del Bosque inherited Aragones' tactical concept and continued to employ tiki-taka, relying on several players from Barcelona to anchor the Spanish midfield as the team won the next two international tournaments. And while Spain's so-called "golden generation" led by legendary midfielder Xavi gradually aged, and the potency of their tiki-taka game was blunted by the ravages of time, this tactic is now considered a key tenet of the Spanish style of play.
After del Bosque's retirement in 2016, Lopetegui's appointment represented a breath of fresh air for Spain.
With the team in need of an overhaul, the new coach gave opportunities to new players such as Isco and Marco Asensio. In fact, in Spain's final list of 23 players for this World Cup, there are 10 players who have never competed in either the European Championship or the World Cup. However, in addition to bringing through new talent, Lopetegui has also retained many of the most important players from the del Bosque era such as influential midfielder Andres Iniesta, whose technical ability and control of possession represents a key component of this Spain side.
THE LINEUP
Lopetegui's starting XI in Russia is likely to have a familiar feel to it. In goal, David De Gea is undoubtedly first choice. In defense, Gerard Pique and Sergio Ramos will take up their usual positions in the center, with Jordi Alba and Dani Carvajal occupying the full-back spots.      Further forward, Iniesta will anchor the Spanish midfield, and will be flanked by fellow veterans Sergio Busquets and David Silva, with younger blood coming in the form of Atletico Madrid's Koke and Real Madrid midfielder Isco.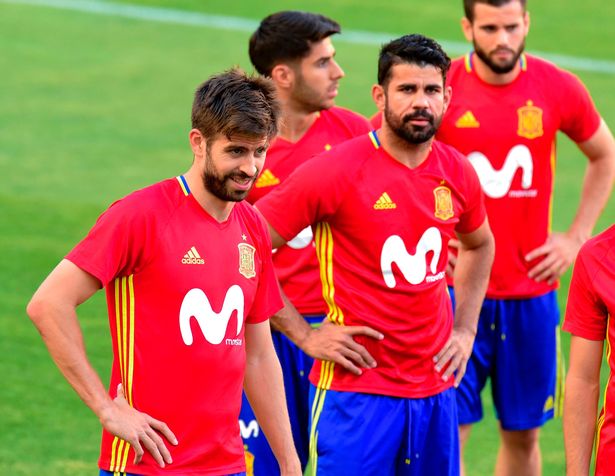 Up front, Diego Costa is a bruising target man who will be a handful for opposition defenders, though it is possible Lopetegui may choose to deploy Marco Asensio as a false nine instead. Other attacking alternatives include Lucas Vazquez and Rodrigo, whose speed and flexibility will provide the team with no shortage of tactical variety.
THE STARS
This World Cup will be Iniesta's final international competition, with the Barcelona veteran set to join Vissel Kobe in Japan next season. As the key playmaker in the Spanish team, as well as the scorer of the winning goal in the 2010 World Cup final, his international retirement will leave Spain with big shoes to fill.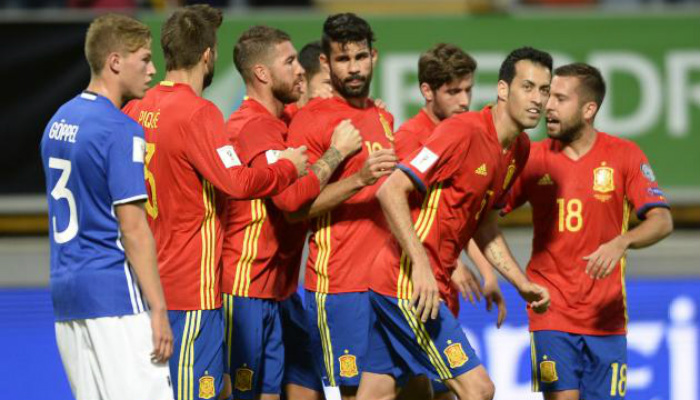 Elsewhere, while midfielder Isco has had a tough time of it at club level this season, he has found the national team much more to his liking, scoring a sensational hat-trick in the friendly win against Argentina. The Real Madrid midfielder is blessed with outstanding passing and dribbling skills, and is expected to play a key role as Spain seek to return to the very top this summer.