Peru coach Ricardo Gareca has attributed his side's fifth World Cup appearance to teamwork and adaptability rather than any individual flair.
The South American nation ended a 36-year World Cup drought by qualifying for Russia after finishing fifth in the South American group and then overcoming New Zealand in the intercontinental play-off.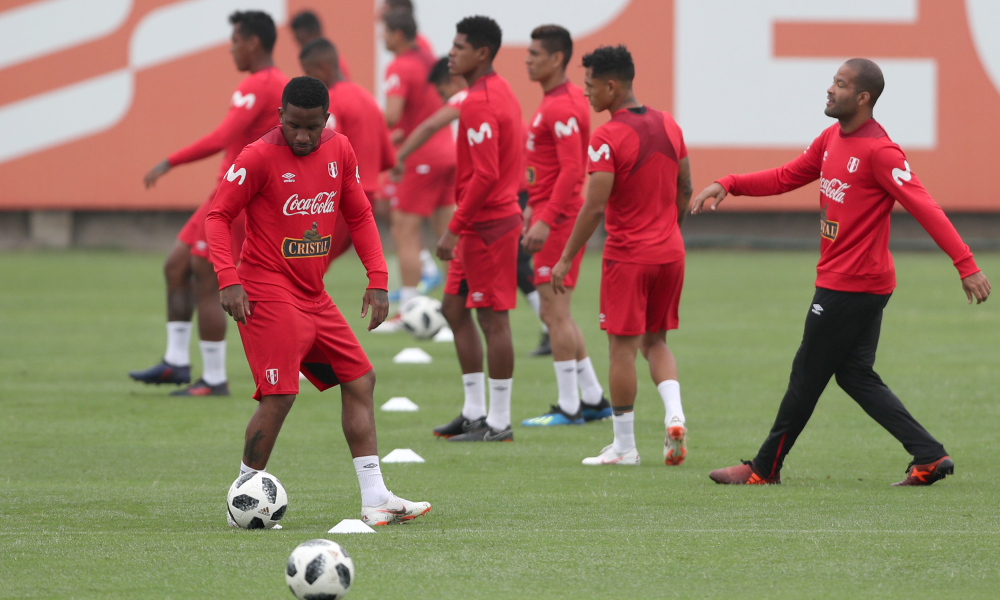 Chile, Ecuador and even Paraguay were initially considered more likely to take South America's fifth spot in the World Cup. But in the end it went to a Peru side that conceded only seven goals in eight matches in 2017.
However, Peru look to be heading to Russia without their talismanic captain Paolo Guerrero. The 33-year-old, who has been capped 86 times by his country, scored six goals in qualifying but his hopes of playing at the World Cup appear to have been dashed by a doping ban.
Gareca also left veteran striker Claudio Pizarro out of his World Cup squad. The 39-year-old had been touted as a possible replacement for Guerrero, but Watford's Andre Carrillo and Lokomotiv Moscow's Jefferson Farfan were picked to spearhead the attack instead.
Goalkeeper Pedro Gallese and defender Alberto Rodriguez also made the cut despite still recovering from injuries. Both were key starters during the team's World Cup qualifying campaign.
Ironically, Gareca was responsible for denying Peru a place at the 1986 World Cup, scoring the goal that ended their qualification hopes while playing for his native Argentina.
Gareca was constantly reminded of that goal as soon as he arrived in Peru, but soon won fans over by restoring the possession-based short passing game that carried Peru to the quarter-finals of the 1970 tournament.
"We're through to the World Cup now, so no one is saying anything about me owing them anymore! I'm being shown unconditional support and a lot of love," said Gareca.
Although lacking in individual brilliance, Los Incas will be hoping their ability to adapt to different conditions serves them well in Russia. The players have already shown through qualifying that they can handle everything from the altitude of the Andean mountains to the heat of the Amazon jungle.
In the past, several Latin American teams with limited experience in international tournaments have been overawed, starting slowly and then waiting too late to show their best football. With this in mind, Peru are hoping to show their best form as quickly as possible.
"It's a team not of stars, but rather of players who have earned their stripes, including some youngsters who maybe aren't that well known but who've been really important," noted Gareca. "I'd highlight the fact that Peruvian footballers are technically sound, [physically] strong and adaptable. The Peruvian league is played in all possible conditions: at altitude, in hot temperatures and on both natural and artificial pitches. That ability to adapt will undoubtedly work in our favor in Russia.