Arsenal's star goalkeeper Petr Cech has confirmed his retirement from international football, after a 14-year long senior career with the Czech Republic.
Petr Cech  made his international debut for the Czech Republic back in 2002. The 34-year-old ends his international career with a record of 124 appearances for his nation.
Petr Cech had played a pivotal role in Czech Republic's Euro 2004 campaign where his side secured the third place. He also represented Czech Republic in the 2006 World Cup and went on to captain the national side at Euro 2008. He was also the nation's best hope at Euro 2012 and Euro 2016.
.@PetrCech announced the end of his national team career!

Thank you Peter! #Ceskarepre pic.twitter.com/1gr4a6czks

— Czech Football Team (@ceskarepre_eng) July 8, 2016
His last international appearance for the national team was in the on-going European Championship in France, where Czech Republic were eliminated disappointingly early at the group stage.
"I'd considered it even before the Euro. It was by no means a decision I could arrive at in a day. Last season I'd already realised that my body suddenly needed more time for regeneration than before, and I didn't have that time. And I felt I could no longer give my 100 per cent on all fronts," the Arsenal goalkeeper said in his website.
"I'd like to enjoy my career for as long as I can, and for that reason I need to lay off somewhere. I didn't feel like taking part in a future qualification stage and then leave in the process, since I doubt it would change my mind. Therefore, it's better to end the chapter now," he said.
We lived some amazing moments together – Wishing the team all the best for the future #CZE pic.twitter.com/w1BT91BhbT

— Petr Cech (@PetrCech) July 8, 2016
When asked to comment on his international career, Cech said: "I always dreamt about featuring on the team at least one single time. In the end I got to play with them more than anyone else before me. That wasn't my priority, but it still feels nice."
"It just goes to show that I've managed to maintain my form over the past 14 years, all the while staying number one goalie with all the managers we've had."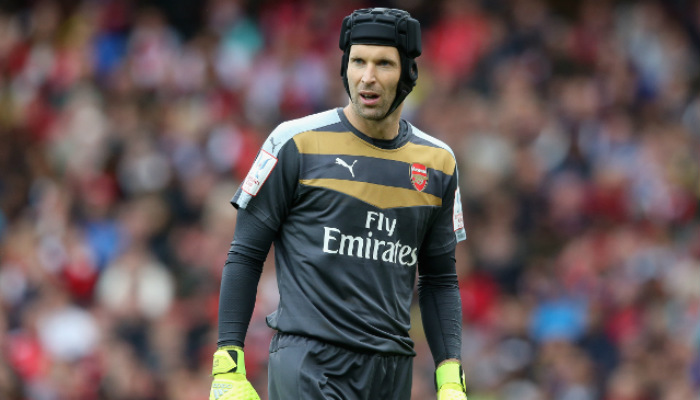 Commenting upon his career milestones, Cech said that qualifying for the 2006 World Cup was the most exciting moment in his career. He also regretted that his side couldn't march ahead of the third spot in Euro 2004 as they lost to Greece 1-0.
"I wish we'd made it all the way to the European Championship finals in 2004 since the team definitely had what it took. We missed it by inches," he moaned.