Pierre-Emerick Aubameyang is a man who does not like sitting idle, and this is proved by the bizarre thing he decided to do on a rare off weekend.
The Borussia Dortmund star had a week off as both his club and country Gabon have no games this weekend – so Aubameyang decided to visit the barber shop for a rather unusual hair style.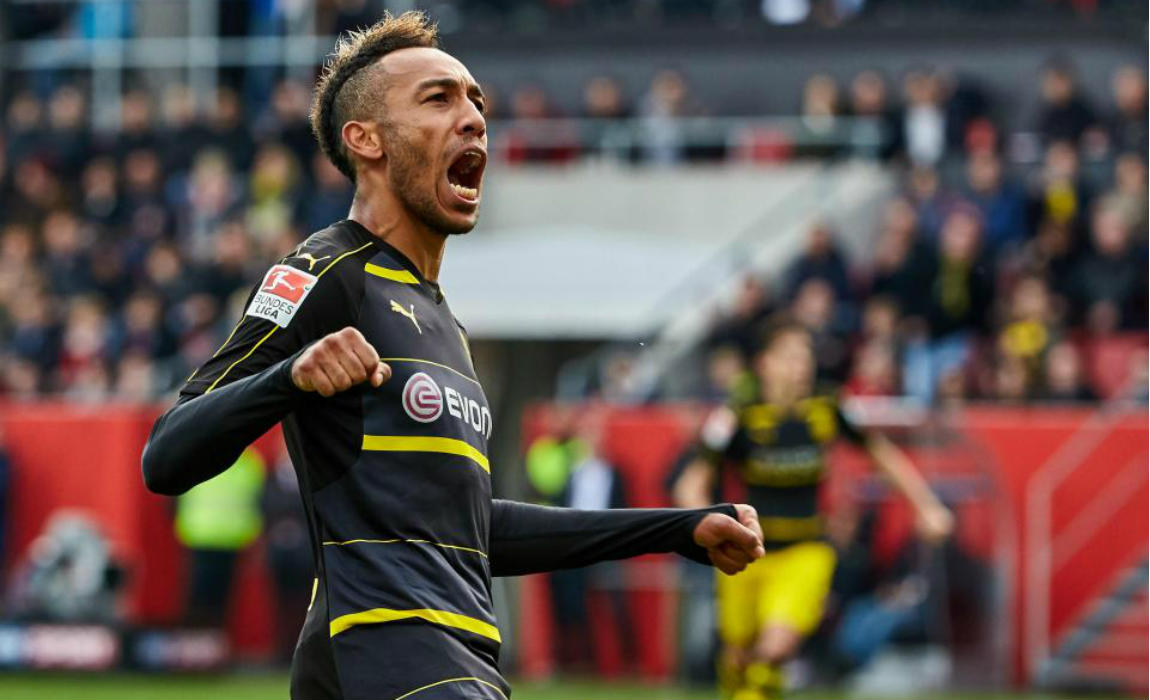 Aubameyang took to Instagram to show-off his incredible new glow in the dark hairstyle.
The video reveals his new star stripes hairdo in both with and without lighting.
The 26-year-old received genrally positive response from fans, although some Manchester United fans did accuse him of copying Paul Pogba – although his performance on the pitch is much better than the France international.
The former AC Milan star is topping the goal scoring charts in the Bundesliga, having scored 23-goals so far this season.
The BVB star is ahead of Bayern Munich's Robert Lewandowski by two goals, who is shockingly third – one goal behind Blackburn flop Anthony Modeste.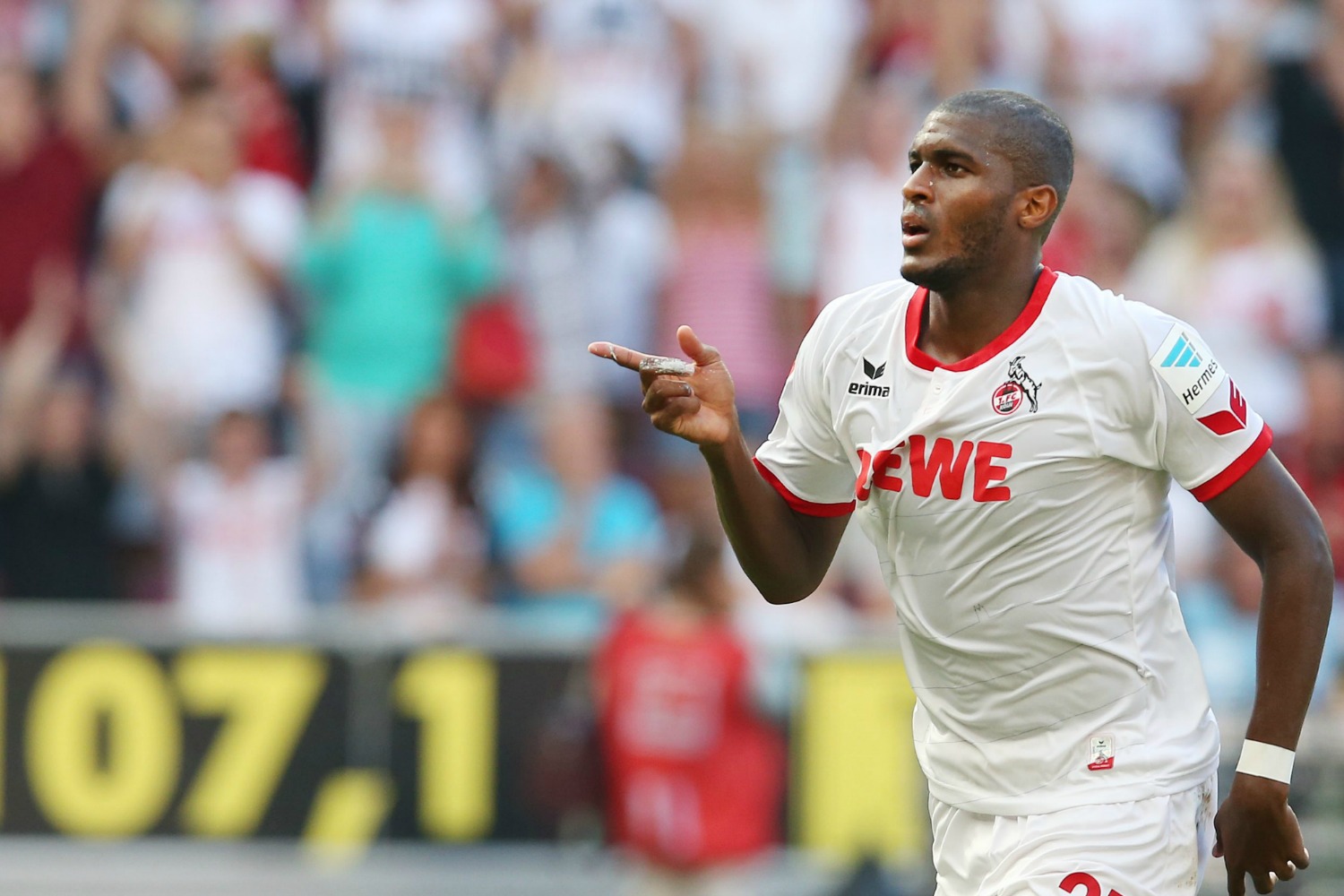 The Frenchman had a disastrous loan spell with the Rovers in 2012, where he failed to score even once – but is having the season of his life at Cologne with 22-goals to his name.
Meanwhile, Aubameyang is enjoying his time off from football as he gears up for a jam-packed schedule.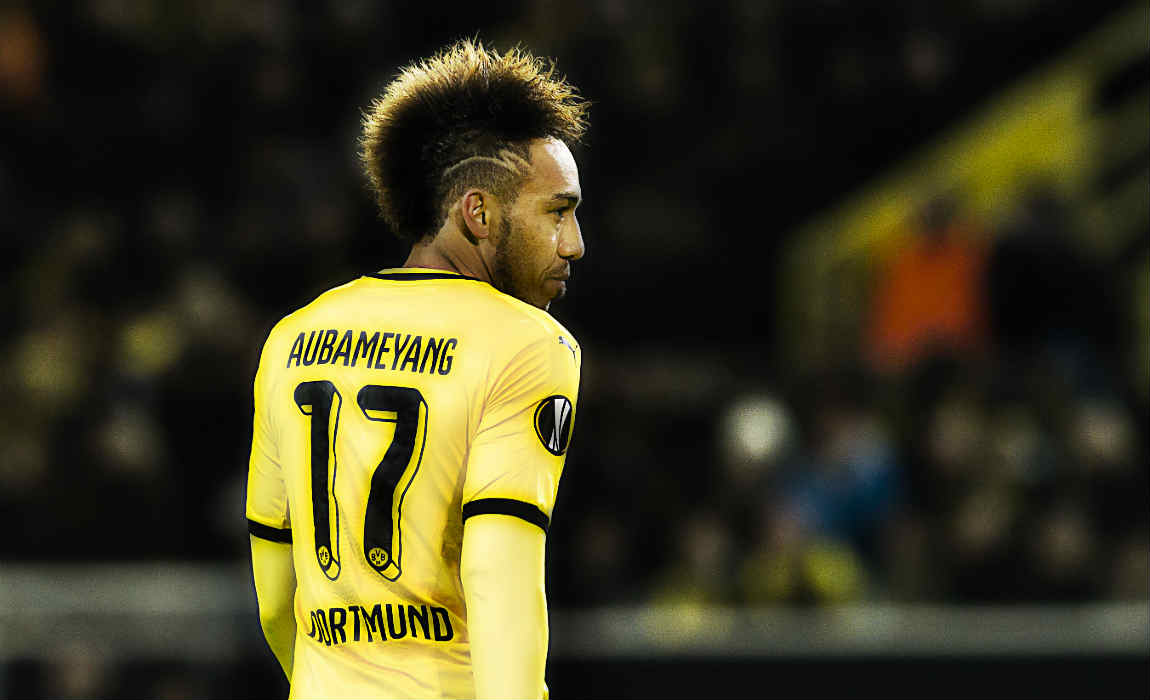 BVB play an astonishing nine games in April, starting with a derby clash against Schalke next Saturday.
While, also facing Monaco in both legs of the quarter-final of the Champions League.
With Bayern Munich waiting in both the League and cup later on.