Bayern Munich striker Robert Lewandowski has claimed that moving to Real Madrid or Barcelona will not be a step-up for him.
The Poland international has been linked with a move to Spain in recent years, but put an end to speculations by our-and-a-half-year contract in December.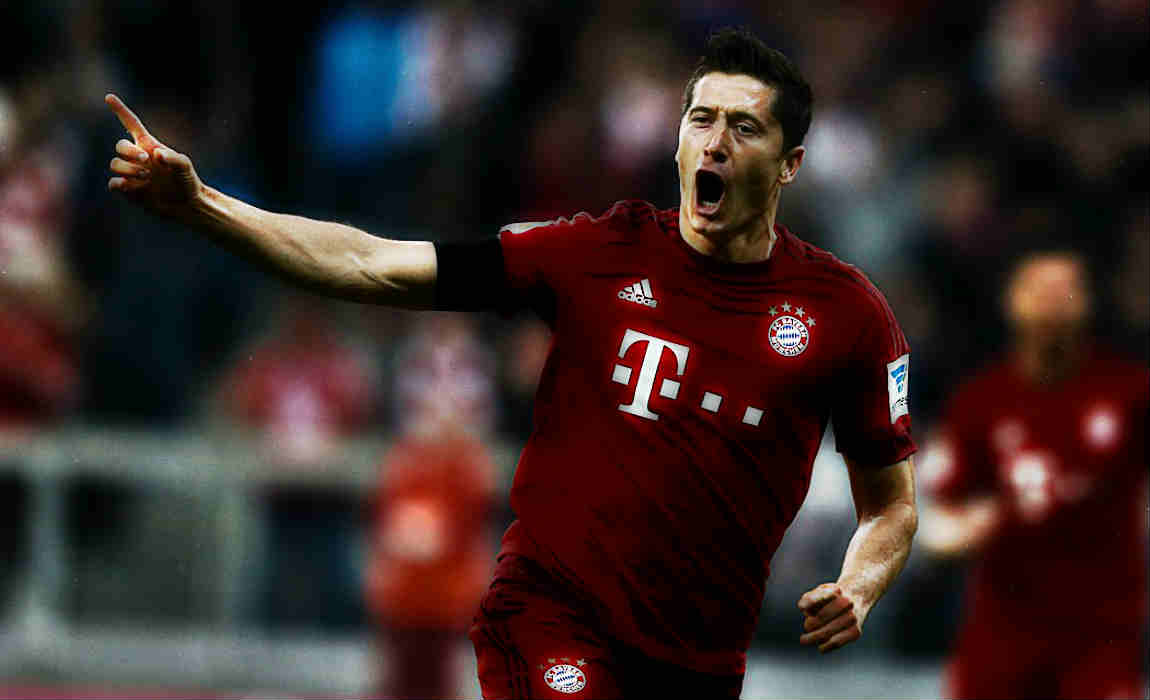 However, the 28-year-old claims that he has no reason to leave the Bavarian giants as he feels they're on the same level as the two Spanish clubs.
"Bayern are one of the best teams in the world and on a par with Real Madrid and Barcelona," he said. "A move for me would not mean a step up. We can win every trophy."
"Besides, I feel very comfortable in Munich."
Meanwhile, his team-mate Arjen Robben had recently expressed concerns at the size of squad at the Allianz Arena but Lewandowski feels that it is necessary to keep the players motivated.
"It's not as though we only have 14 players," he said. "I think the squad size is perfect and can be our big asset in the fight for the title."
"The number of players is just right. It makes sure that all the players are motivated because everyone sees the chance to be in the first XI."
Carlo Ancelotti has managed to turn things around after a slow start to the season as Bayern lead Bundesliga by three points.