Philipp Lahm's retirement sent Bayern Munich into a frenzy as the club expressed deep shock at the players decision, however the iconic skipper did clear the air as he came clean on the entire fiasco.
The Bavarian clubs chief executive Karl-Heinz Rummenigge said that the club had no idea about Lahm and his advisers plans.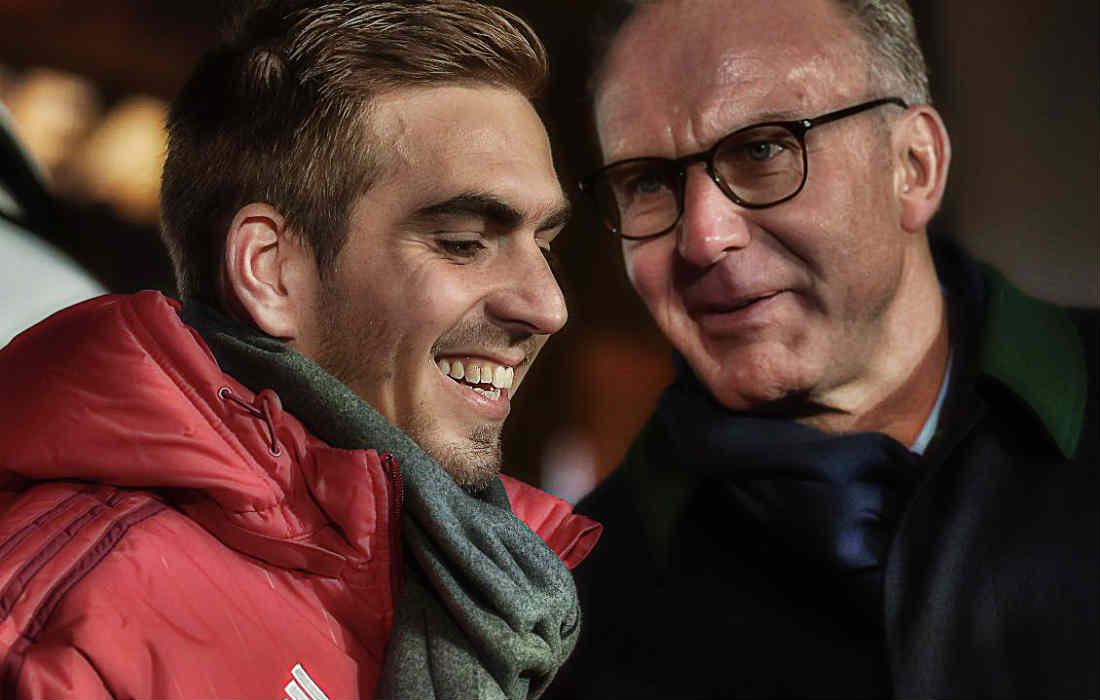 Just minutes before Lahm announced his intentions to retire at the end of the season, Bayern president Uli Hoeness had told reporters that he was unaware of any retirement plans and that any announcement would be jointly made by the player and the club.
"Bayern Munich are surprised by the actions of Philipp Lahm and his advisor," Rummenigge said in a statement.
"Until yesterday we were expecting to issue a joint statement from Philipp Lahm and Bayern Munich."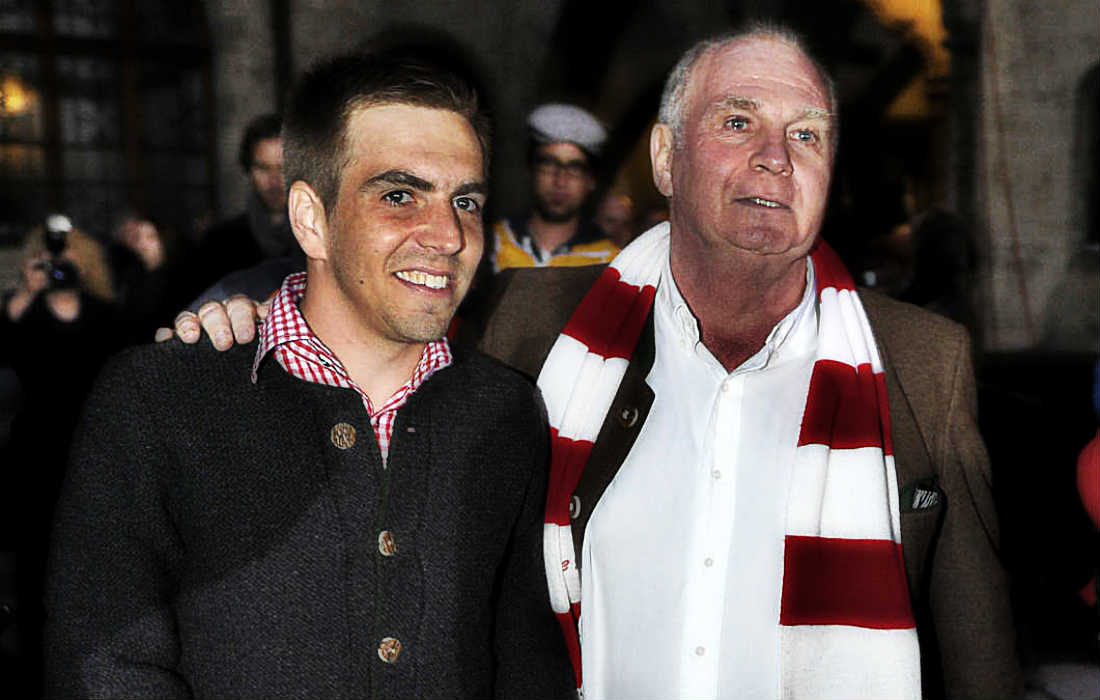 "Uli Hoeness and myself had honest, intensive talks in the past months with Philipp about a potential involvement in the management of our club."
"Last week he informed us he was currently not available for the sports director position and that he wants to end his contract early."
However, Lahm took to Twitter to clarify his stance and explain his decision – but more on that later.
Lahm came through the ranks of the Bayern Munich academy and has spent his entire career with the reigning German champions – bar a two year loan spell at Stuttgart.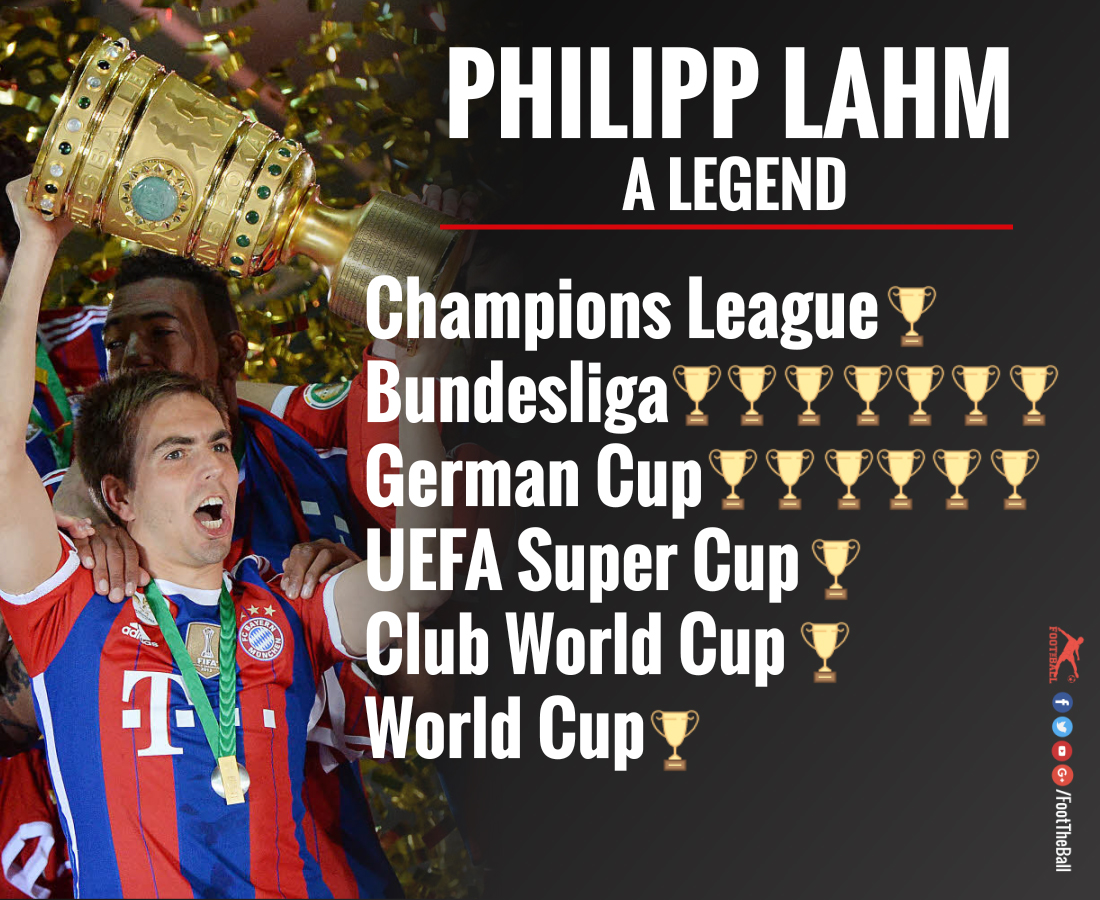 The 33-year-old is one of Germany's most successful player – having won seven Bundesliga titles, six DFB-Pokals, the Champions League and the Club World Cup with the Allianz Arena outfit.
The Bayern skipper was one of world's best defenders for over a decade before moving into a more central role in the midfielder.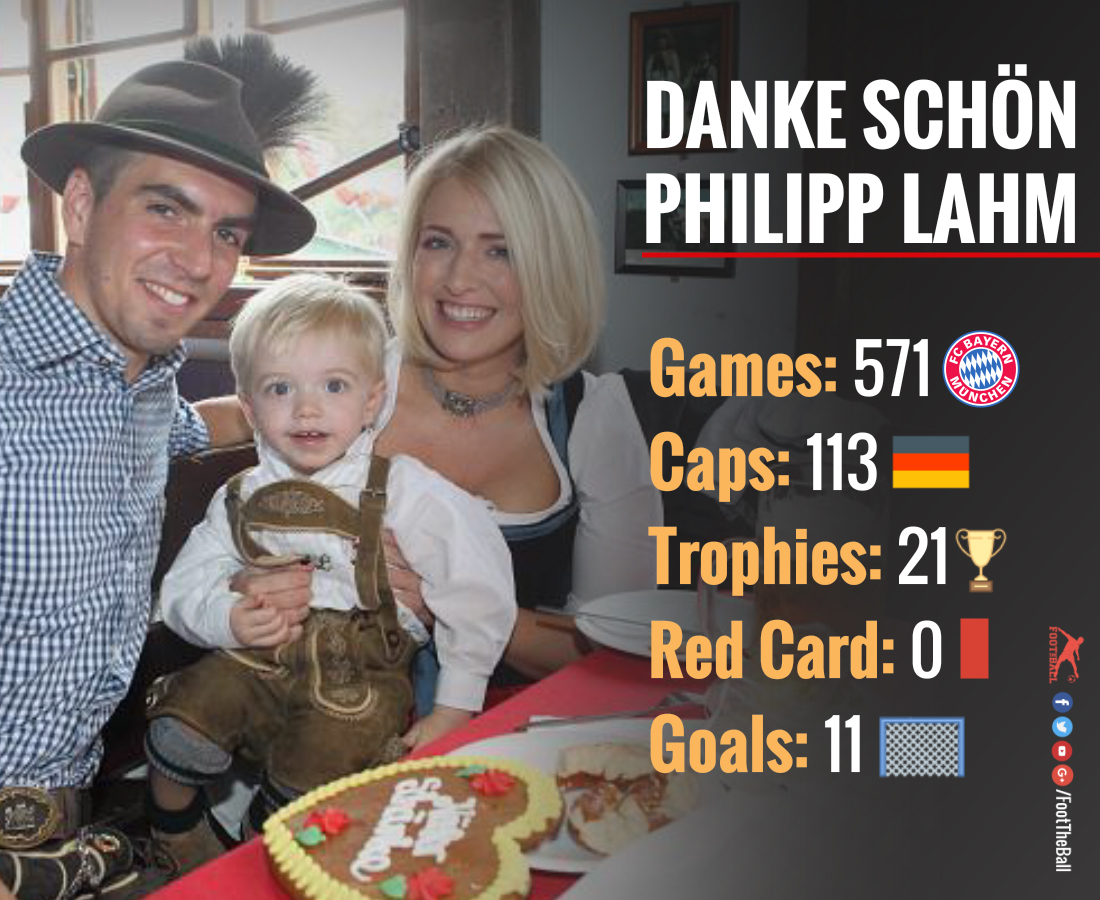 Lahm guided Germany to a World Cup win in 2014, captaining the side – after which he announced retirement from international football, and Bayern Munich had identified him as the perfect replacement for Mathhias Sammer as the clubs sporting director – but insisted that the time was not right for such a move.
Meanwhile, Lahm posted: "Thank you very much for all your messages. A day later I'd like to explain my decision to you in detail."
"As a captain, it's very important for me to always deliver a top quality performance, and I realise I won't be able to do so beyond this season."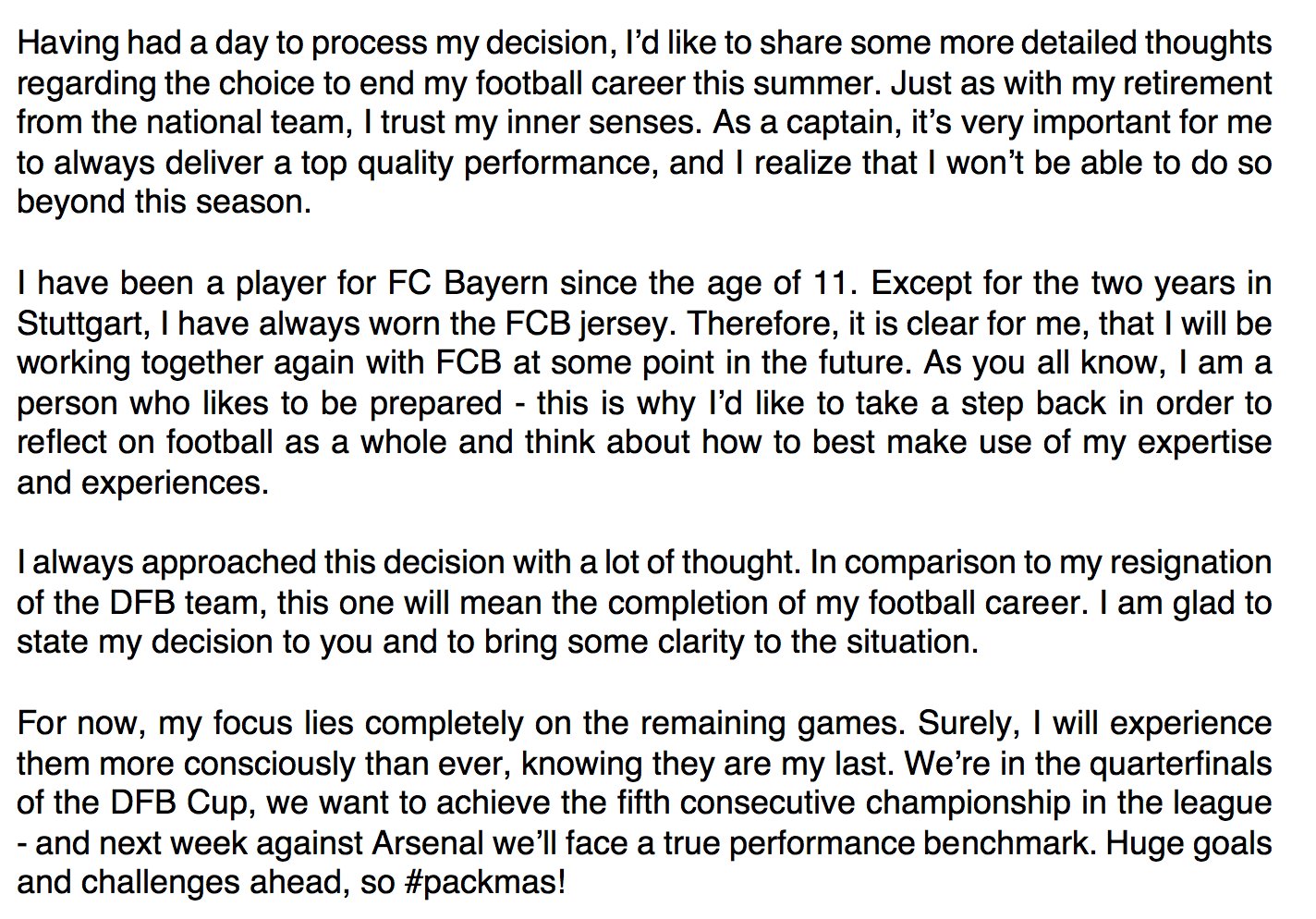 "I am glad to state my decision to you and to bring some clarity to the situation."
Rummenigge however, suggested that Lahm will always be a key-part of Bayern Munich – "We want to make it clear that the doors at Bayern Munich will remain open for Philipp," he added.