Bayern Munich stepped into semifinals of the UEFA Champions League on Wednesday after holding Seville 0-0 and preserving their 2-1 victory from the first leg.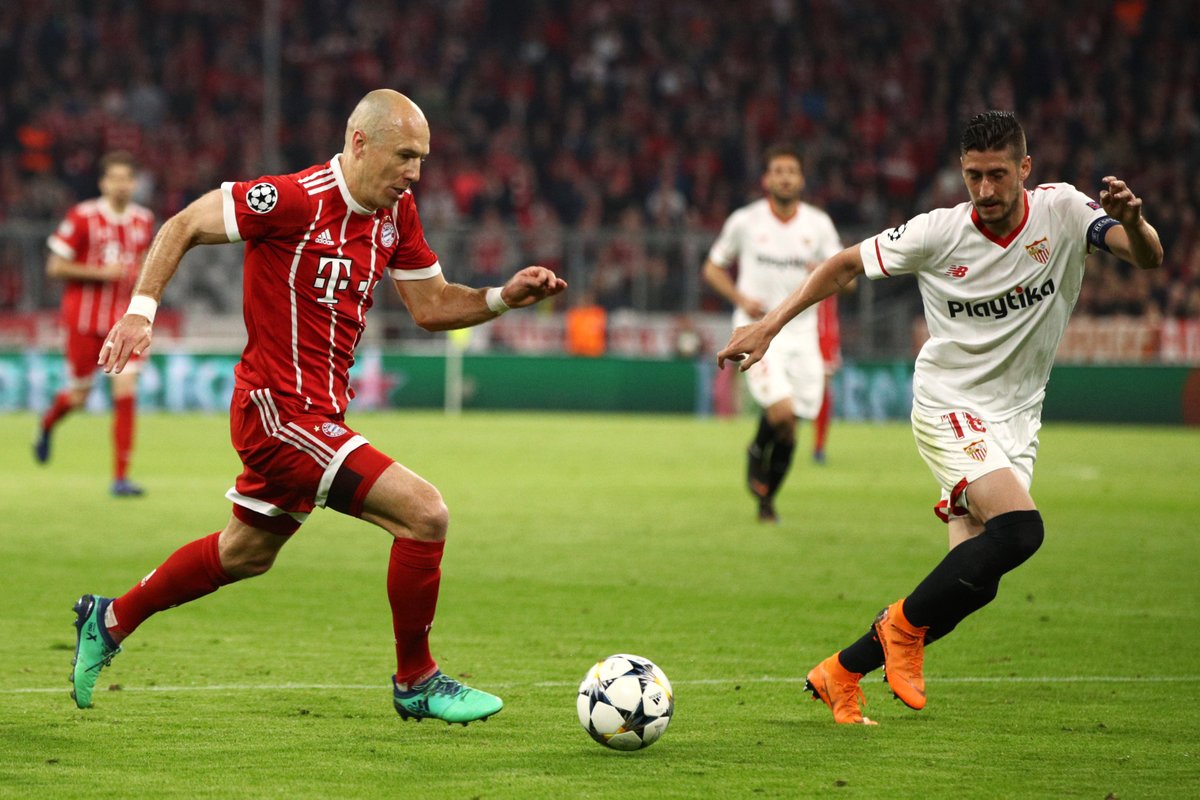 The German record champions reach their sixth semifinal in seven seasons as they moved 2-1 on aggregate past Seville, who staged a rough performance but lacked in penetration.
The visitors from Spain started highly aggressive meanwhile Bayern assumed control to work out the first chance of the game when James Rodriguez' missed the bar just wide with four minutes played.
Seville came to their first chance with 12 minutes into the game but Pablo Sarabia pulled wide from promising position.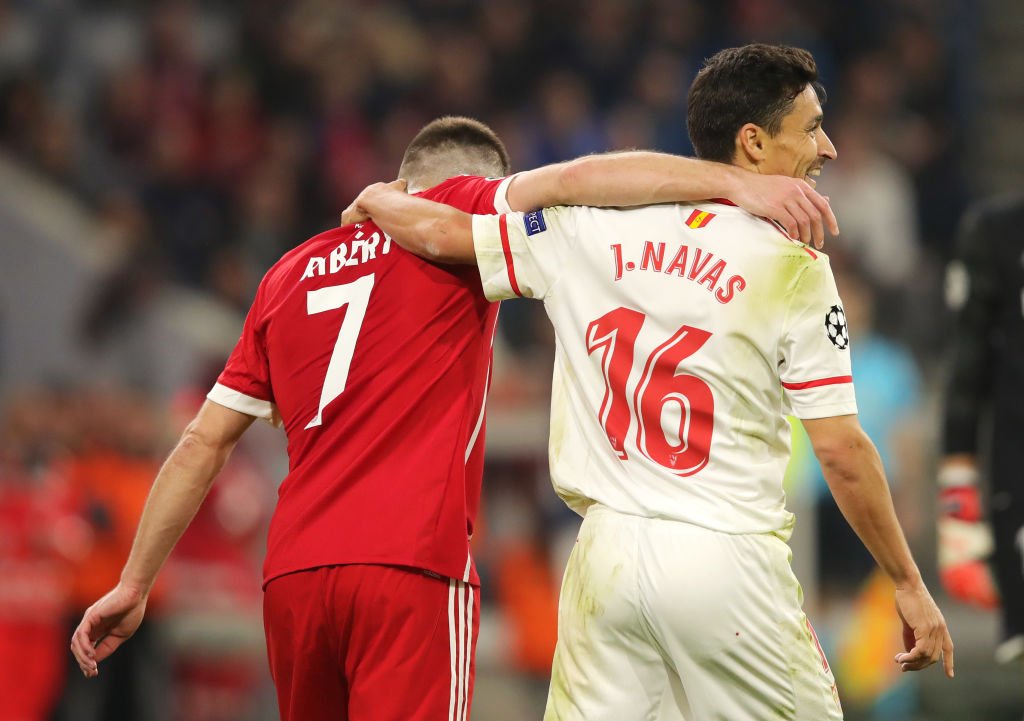 The hosts remained the more active team as Franck Ribery and Arjen Robben kept Seville' s defence busy. Hence, Ribery tested Seville' s goalkeeper David Soria following the build up work from Robben before the break.
After the restart, Bayern remained in control of the proceedings as Robert Lewandowski headed a cross into the side netting before Thomas Mueller's effort forced Soria to make a parry in the 54th minute.
Seville almost broke the deadlock against the run of the game but Joaquin Correa rattled only the woodwork after a free kick into the box at the hour mark. It remained however Seville's only note worthy chance of the game.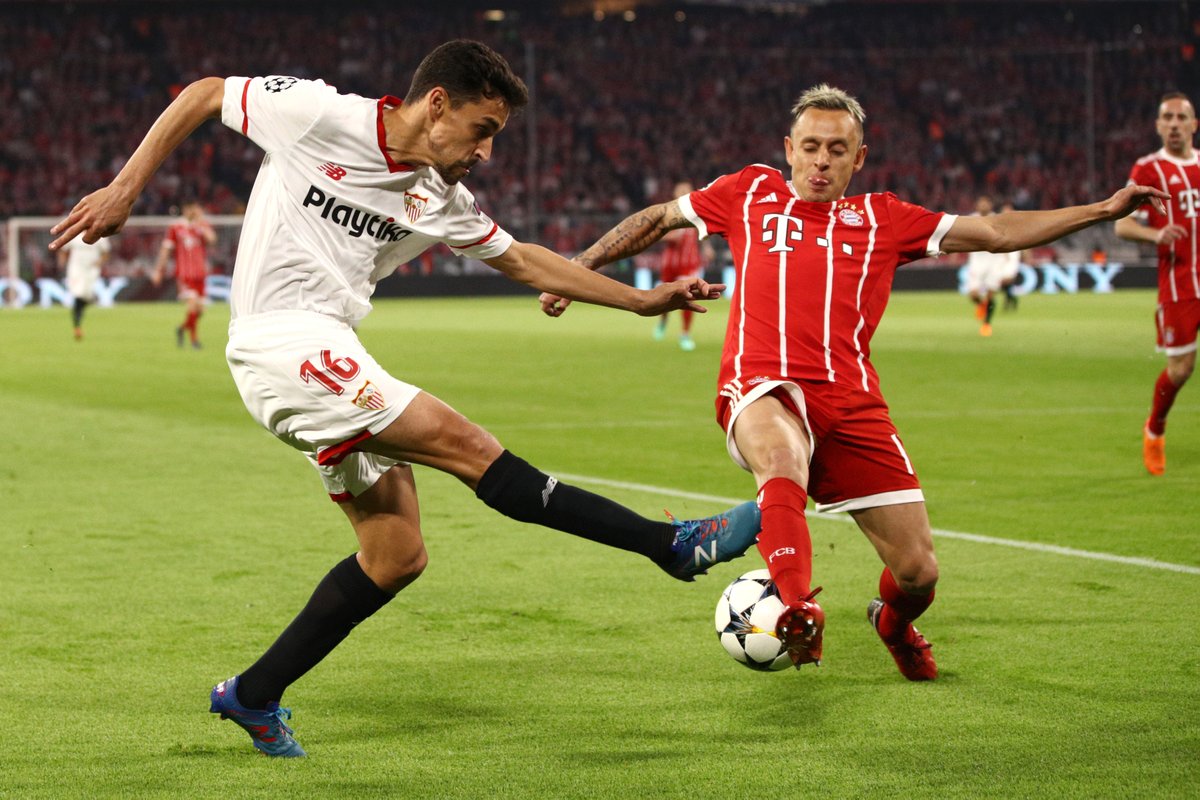 Correa remained in the thick of things as he ensured a negative highlight for the visitors after seeing a straight red card following a rude foul play to Javi Martinez in the closing period.
"We are a bit upset. We came here, went for it, believed in the comeback but it wasn't to be. First half we had chances maybe we could have scored and turn the tides," Seville's skipper Sergio Escudero.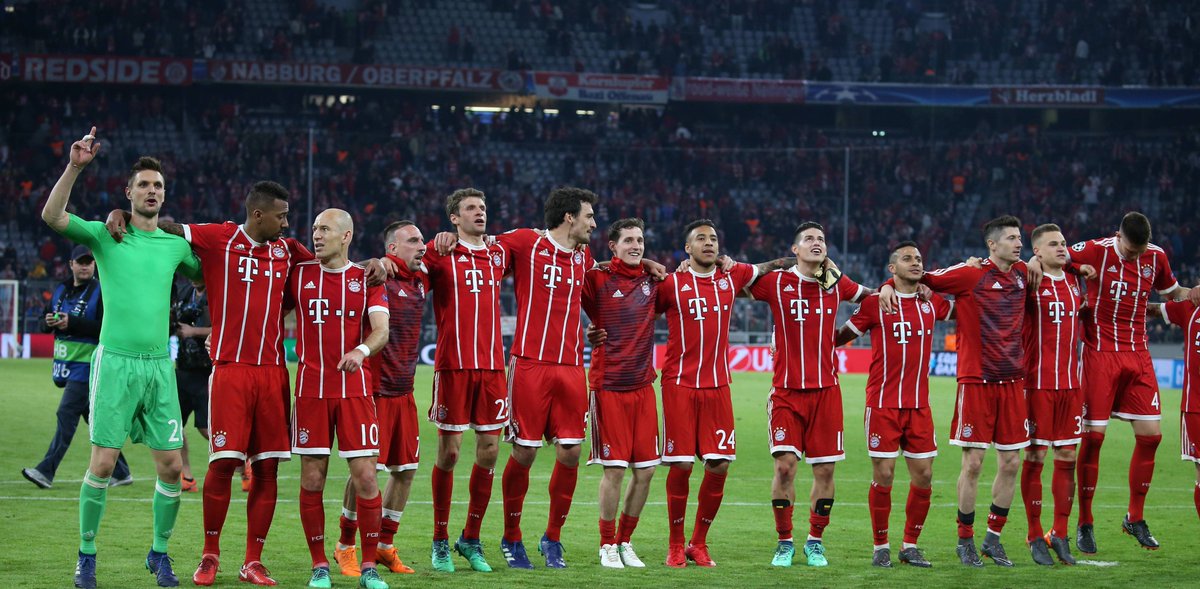 "We played too passive in the first half. Nevertheless, Seville hardly came to any good chances. We had more chances but we didn't make the most of it," Bayern's defender Joshua Kimmich said.
The semi final fixtures will be drawn in Nyon, Swizterland on Friday.