After a few great performances in Bundesliga for Bayern Munich, Jamal Musiala is the young talent everyone is talking about. Although he has played only a few minutes for now, the youngster has impressed his teammates and fans with his work on the ball. Here is everything you need to know about the 17-year-old wunderkind.
EARLY YEARS
Jamal was born in Stuggart, Germany, to a Nigerian Father and a German Mother. At the age of 7, he moved to England because of his mother's academics. He was spotted by Chelsea just after one year of his arrival and joined their youth academy. He got a scholarship from Whitgift School in Croydon. Whitgift is a secondary school in London famous for nurturing young football talent and many talented youngsters have emerged from the institution. To name a few, Callum Hudson-Odoi, Victor Moses and Bertrand Traore attended the same school.
JAMAL IN BLUE
@WhitgiftSport @ChelseaFC footballer Jamal Musiala lifting the golden boot at the end of the Madrid Football Cup pic.twitter.com/oDeJIY4F70

— Whitgift Sport (@WhitgiftSport) September 29, 2015
Chelsea is known for producing amazing young talent from their youth academies and Jamal is one of them. He has been playing in their academies throughout his childhood and early teen years. Until the age of 15, he polished his basics and attacking ability and made his league debut in the u18 Chelsea Squad.
Although they are great at recognizing and nurturing talent, they sometimes let talented youngsters leave their club and join other sides and even Musiala got the same opportunity and went on to join Bayern Munich. Till now a lot of Chelsea supporters are furious with the club's decision of letting him go. They feel that he is going to be an extremely important player in the future and would have been an integral part of the squad.
INTERNATIONAL CAREER
Musiala was selected for the u15 England squad when he was 13. He even continued and joined the u16 squad later. He is currently capped in the u21 squad national squad which is also called the 'Young Lions'. The u21 England Squad is known for producing talent for the Senior National Team and players like Frank Lampard, Harry Kane and James Milner have played in this team at their time.
First start ✅
First goal ✅

A great night for @JamalMusiala with the #YoungLions! pic.twitter.com/o704P29AAn

— England (@England) November 17, 2020
Jamal has dual citizenship of both, England and Germany. The youngster still hasn't decided where he wants his future to be and both the countries are in a tug of war for the sensational kid. Jamal also played for Germany's u16 team in 2018 and also joined the Bundesliga club Bayern Munich.
He is still part of the England squad but his joining a German Club has caused a lot of confusion regarding his future national team. He even has the choice of playing for Nigeria. His father, who is a Nigerian, is the one who first introduced Jamal to the sport, but the chances of him joining their squad are really thin. For now, Jamal has been playing phenomenally in Bayern Munich and is definitely not going to rush and make any harsh decisions.
JAMAL IN BAVARIA
Imagine coming on for @esmuellert_ on your #FCBayern debut 😍

Soak it up, Jamal #Musiala 👏

🔴⚪ #FCBSCF 3-1 (88') pic.twitter.com/LJsDb1ihkc

— FC Bayern English (@FCBayernEN) June 20, 2020
Musiala joined Bayern Munich at the age of 16. First, he joined their u17 squad, then he progressed into the u19 squad and after that, he joined Bayern Munich's reserve team just before the Corona Virus Pandemic. After Football resumed, he made his debut in the Club's second team which plays in the third tier and scored making him the second-youngest player to score in the league.
At 17 years and 205 days old, Jamal #Musiala is our youngest ever Bundesliga goalscorer! 🔴⚪

Congratulations, Jamal! 👏 #MiaSanMia #FCBS04 pic.twitter.com/b5TgxKUkzT

— FC Bayern English (@FCBayernEN) September 19, 2020
He made his Bundesliga debut on the 33rd matchday when he was subbed from the bench against Freiburg making him Bayern's youngest-ever player in the Bundesliga at just 17 years and 115 days old. In the 2020/21 season, Jamal scored his first goal after he was subbed in the game against Schalke. Bayern was leading 7 goals to nil when he came in and scored. He is the Bavarian club's all-time youngest goalscorer. He has scored three goals in the 210 minutes he has played and is averaging 3 shots and 4 dribbles per 90 minutes. The stats might not seem impressive, but considering his age and this being his first season for the club, the kid sure seems special.
AN AMAZING ATTACKING PLAYER
Jamal is a versatile player who mainly plays the attacking midfielder but also plays well in the wings. He has pace, fantastic ball control, is good at finishing and has excellent passing accuracy for his age. He dribbles well with his tall and slender body and considering his playing style, it is a lot similar to Dele Alli. With a lot of players in the camp in their thirties, Bayern needs reinforcements and they have got a good one right here. It is believed that Muller will only play a couple more seasons and Jamal Musiala can be a perfect replacement in the future.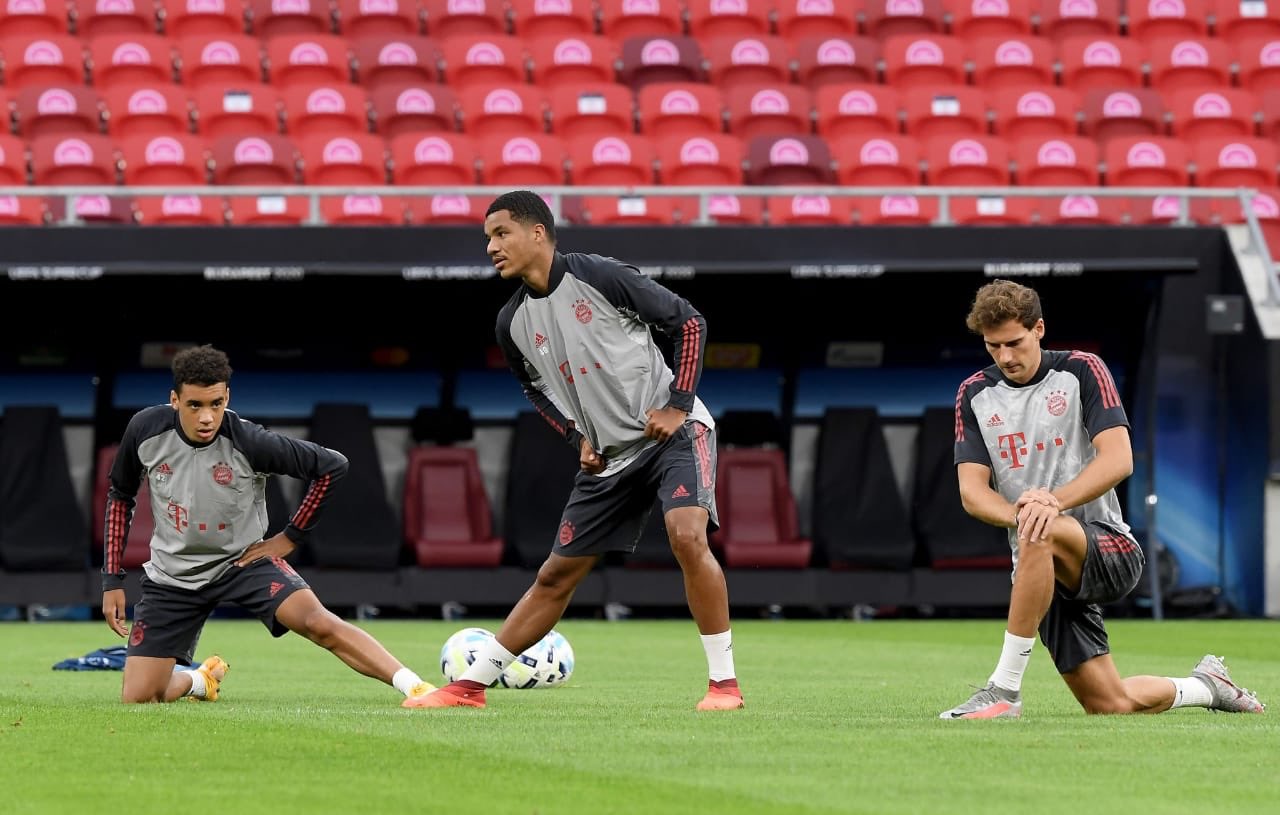 Jamal has just started his career and is yet to unlock his true potential and yet he is impressive. In the coming Transfer Windows, Bayern might have to hold on to the youngster or, like Chelsea, even Bayern would lose this huge lump of talent.