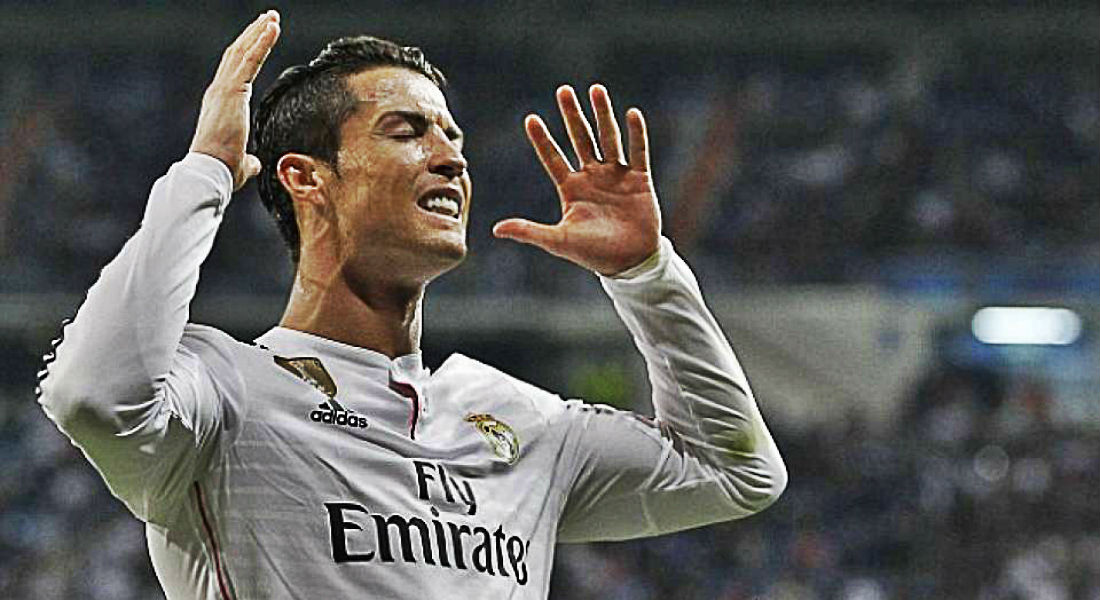 Cristiano Ronaldo Loses His Cool With The Media After Real Madrid Beat APOEL
Real Madrid superstar Cristiano Ronaldo has hit out at the media for misinterpreting his words.
Earlier reports had claimed that Ronaldo had a dressing room bust-up with skipper Sergio Ramos after they gave contrasting opinions about the club's current transfer policy.
Ronaldo was apparently angry at the club after they offloaded key players like Alvaro Morata, Pepe, James Rodriguez and Fabio Coentrao.
But Ramos said that Ronaldo's comments were unfair and opportunistic.
Reports had claimed that there was a shift in power with skipper Ramos taking control over the dressing room.
But Ronaldo has now rubbished such claims and made it clear that he is happy with life at Real Madrid.
When a reporter tried to ask him to comment on such claims after Real Madrid thrashed Apoel 6-0 in the Champions League on Tuesday night, the four-time Ballon d'Or winner lost his temper.
"I say one thing and you write another," Ronaldo said.
"So why do you want me to speak?"
Ronaldo has displayed good form in the Champions League but has drawn huge criticism for his poor performances in the La Liga – having scored just one goal in his last 8 league games.
Pressure has piled up on Ronaldo as arch-rivals Barcelona sit top of La Liga table and are 10 points ahead of Zinedine Zidane's side.
The duo will now look to break their goalscoring drought in the La Liga, having bagged a brace each on Tuesday night.
"I am happy for them and they will keep working now," Zidane said.
"We knew that this was going to happen, that the goals would come. You need to keep working, we know they are two very good players and now we need to focus on the next game.
"We are calm, we have had some bad moments but we will also have some good ones."