Borussia Dortmund crashed out of Europe's elite competition after losing 2-1 to Tottenham Hotspur in the 5th round of the Champions League group stage on Tuesday.
The BVB failed to protect their one-goal lead until the end of the clash as Tottenham bounced back on two second-half goals from Harry Kane and Heung-Min Son to seal Dortmund's exit from the Champions League.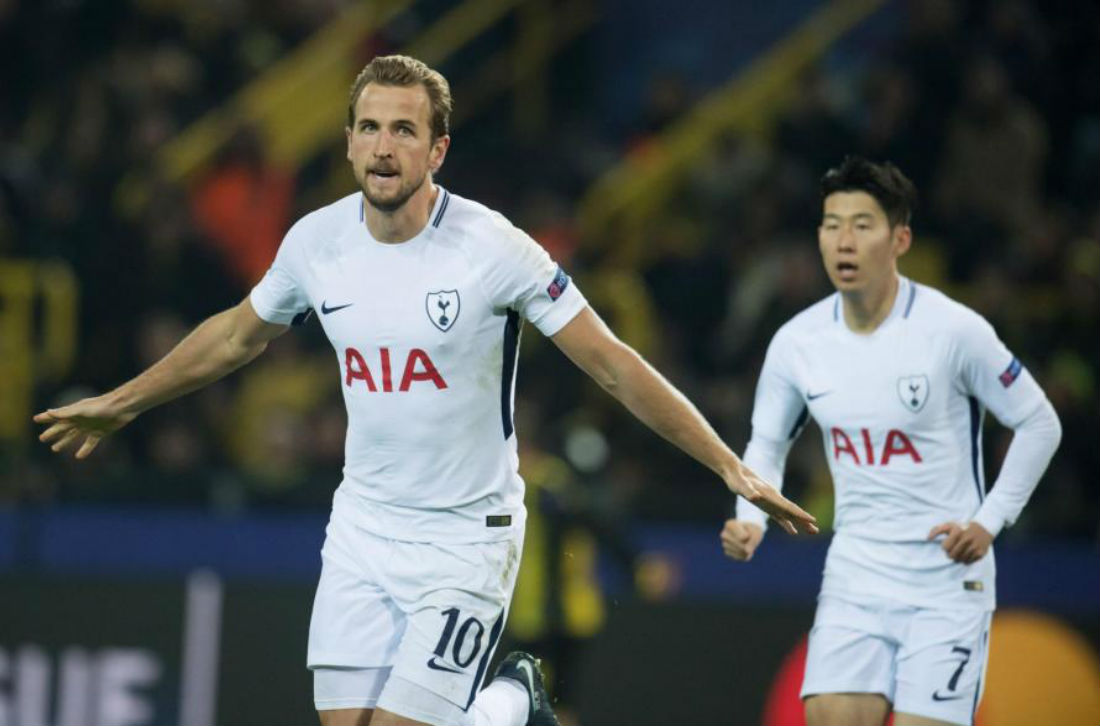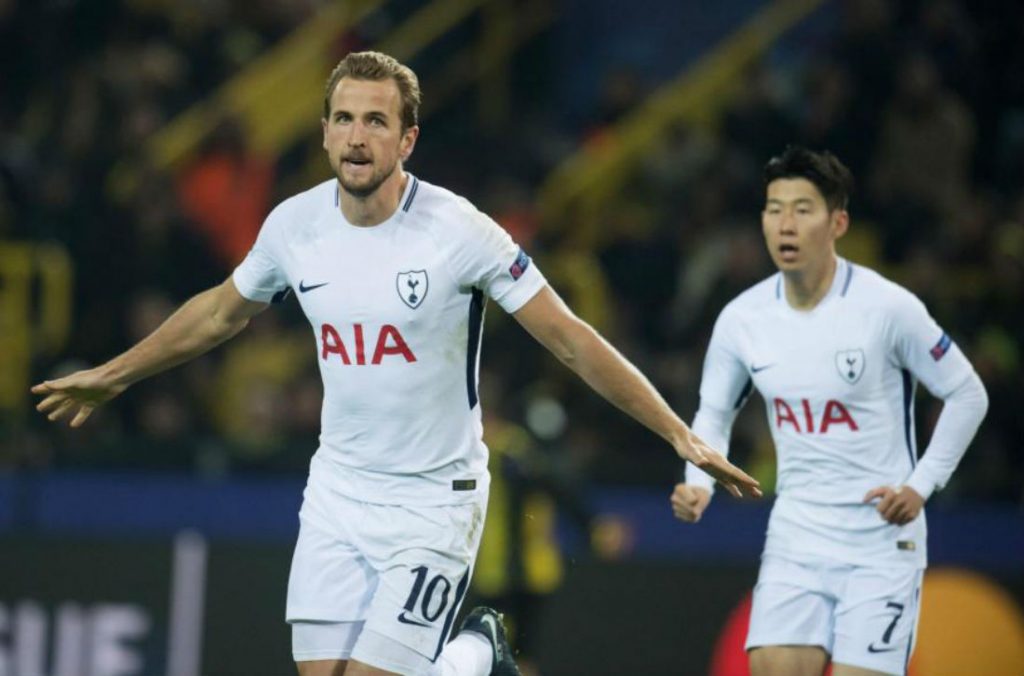 However, Peter Bosz' men ensured a bright start on home soil and grabbed the reins. Andrey Yarmolenko unleashed a shot on target in the early stages before he set up the first chance of the game for Pierre-Emerick Aubameyang, who pulled wide from close range in the 19th minute.
Yarmolenko remained in the thick of things as his backheel pass into the path of Aubameyang allowed the Gabon international to drill the ball past Tottenham' s goalkeeper Hugo Lloris into the bottom corner of the far post at 31 minutes of play.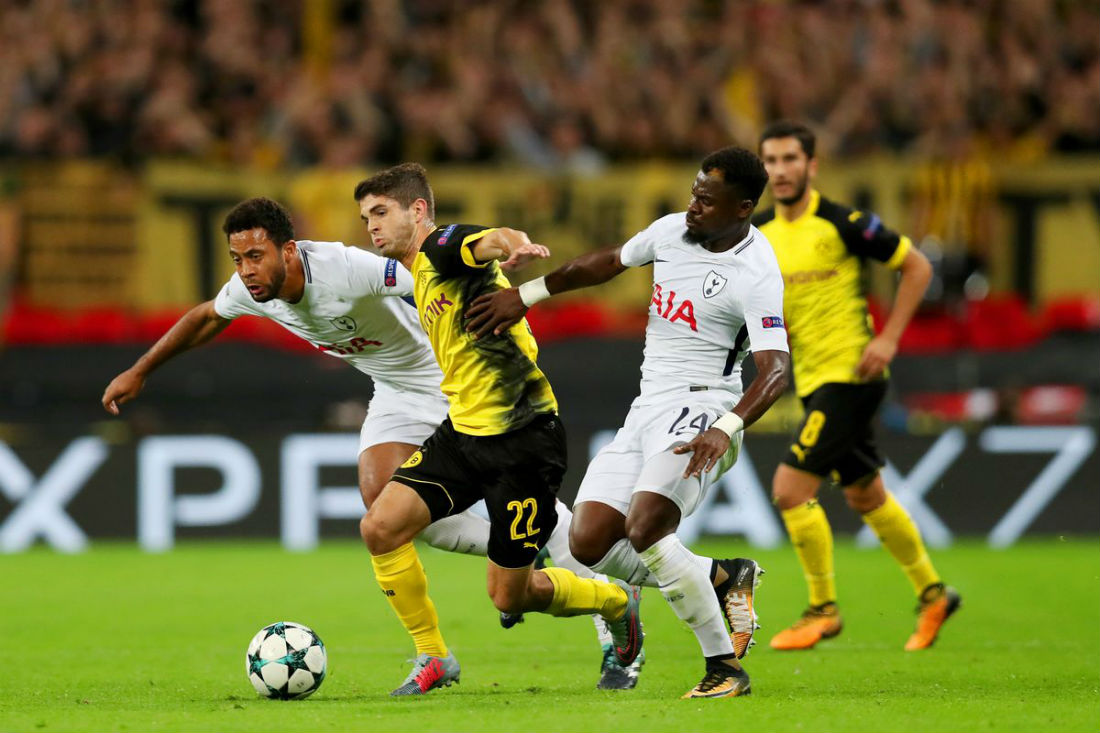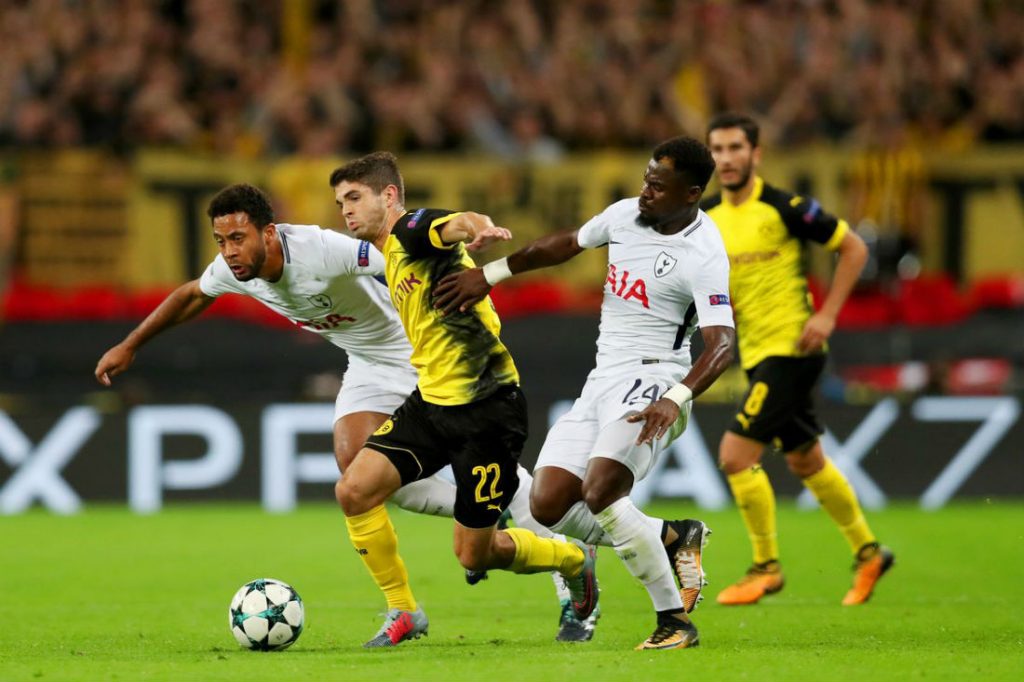 Dortmund's opener was a wake-up call for the visitors from Tottenham, who increased the pressure.
The hosts had to be grateful as their goalkeeper Roman Buerki denied two golden opportunities within short succession before the break. Buerki first blocked Christian Eriksen's side-foot with a superb reflex before he tipped Eric Dier' s header on target over the bar.
After the restart, Tottenham responded well and shocked the hosts with the equalizer through Harry Kane, who had time and space to hammer home from the edge of the box four minutes into the second half.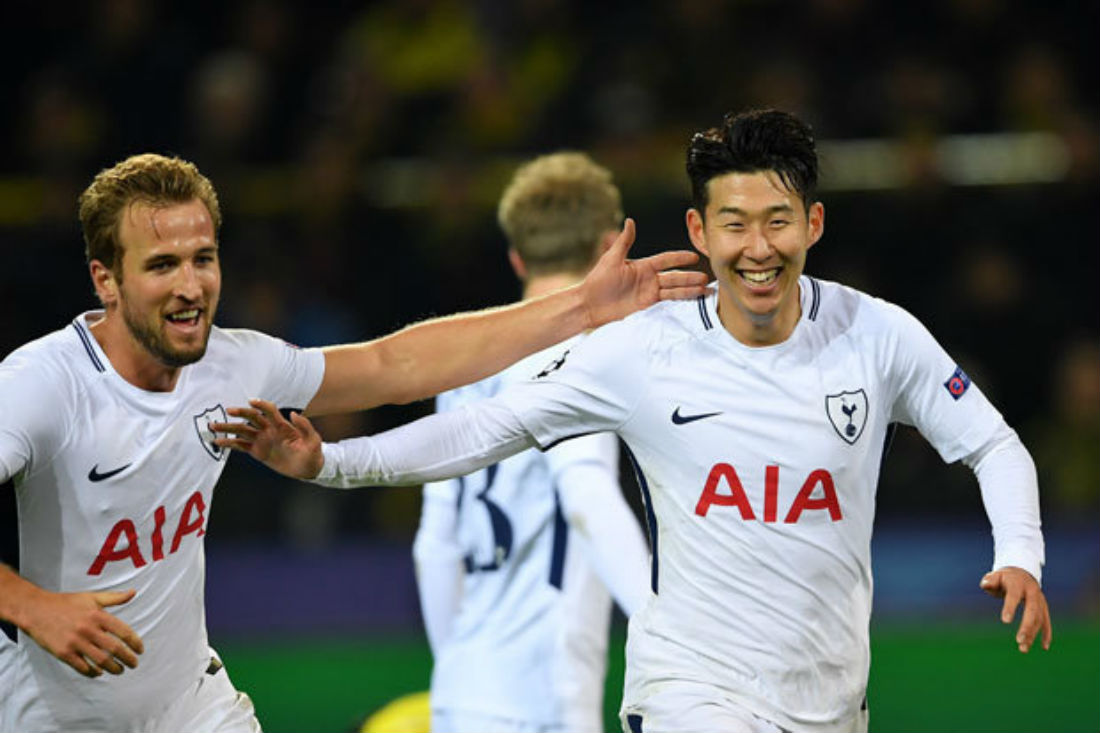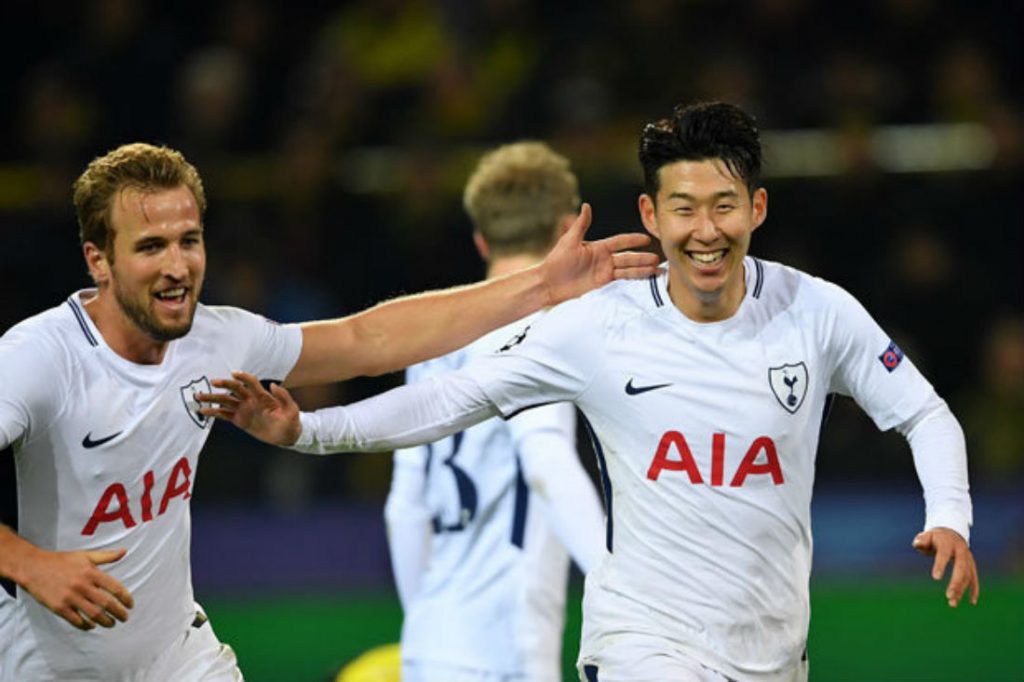 Things went from bad to worse for the hosts, who needed a win to maintain their hopes for the knockout stage, as Dele Alli shrugged off two defenders on the left wing to tee up the 2-1 lead for Heung-Min Son inside the box in the 76th minute.
"Are you watching, Arsenal?" came the chant from the away end after Heung-Min Son smashed in the winner to maintain his incredible scoring record against Borussia Dortmund.
"We played well in the first half but our performance decreased in the second half. We currently lack in confidence to turn things around," Dortmund's head coach Peter Bosz said.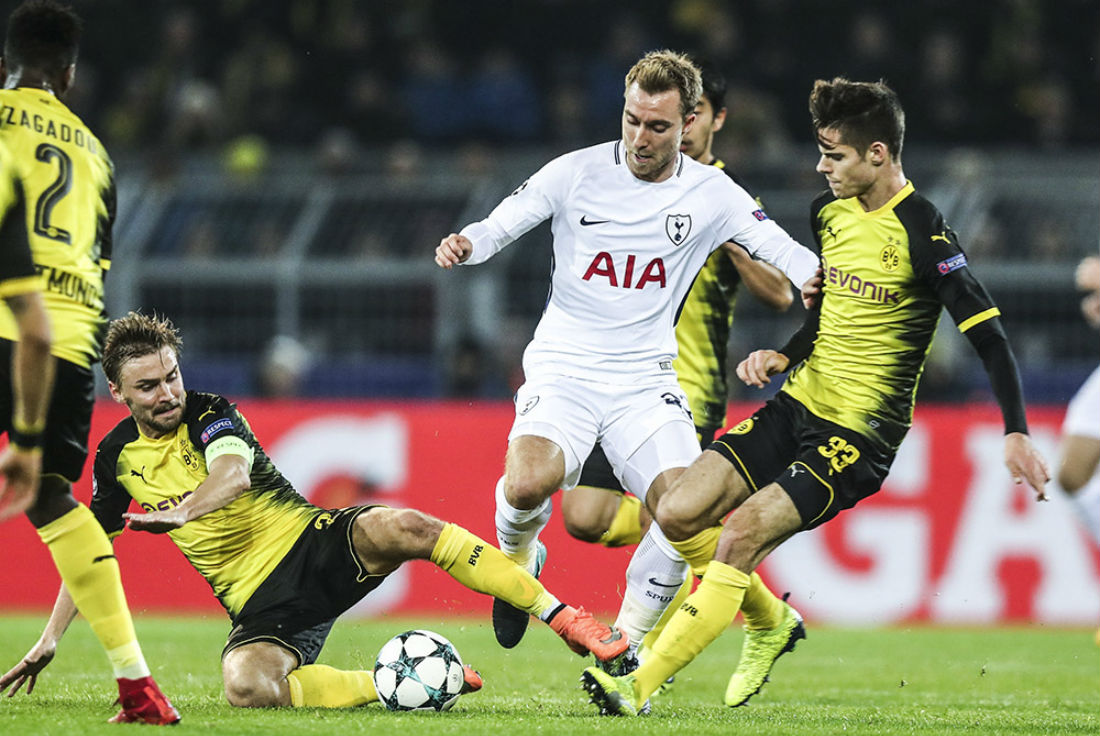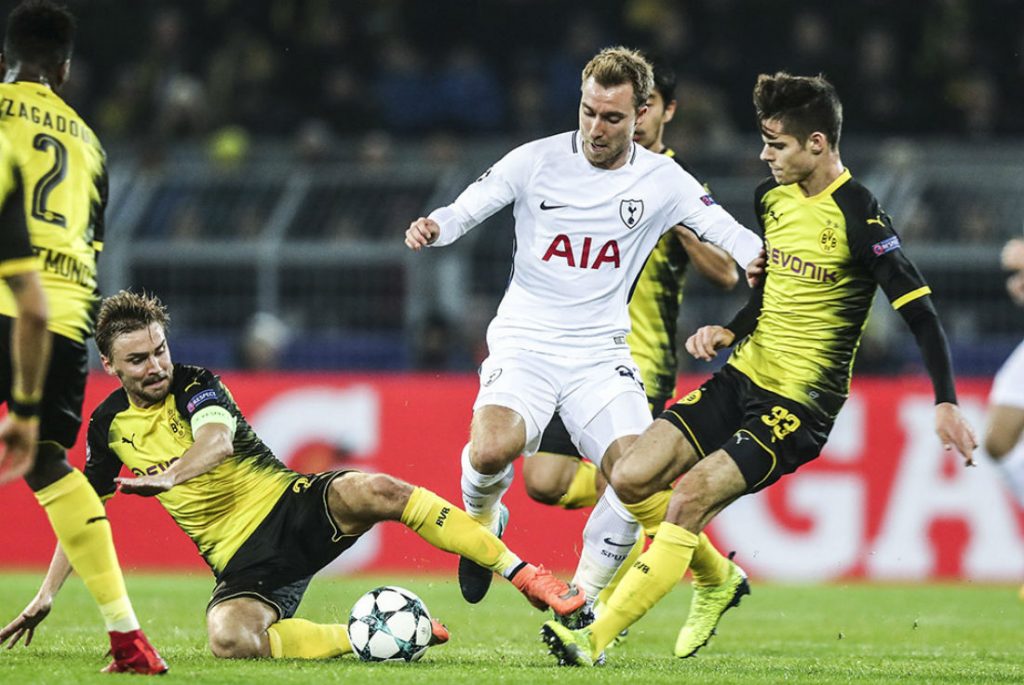 With the result, third-placed Borussia Dortmund will have to battle for a berth in the Europa League at the last group stage match on December 6.
It is the first group-stage elimination for Dortmund in six years. They only reaped one win in the last nine matches.
But much more importantly, it means Spurs are guaranteed to top Group H above both Real Madrid and Dortmund, the two European super-powers who left a few Spurs fans fearing another season in the Europa League when the draw was made.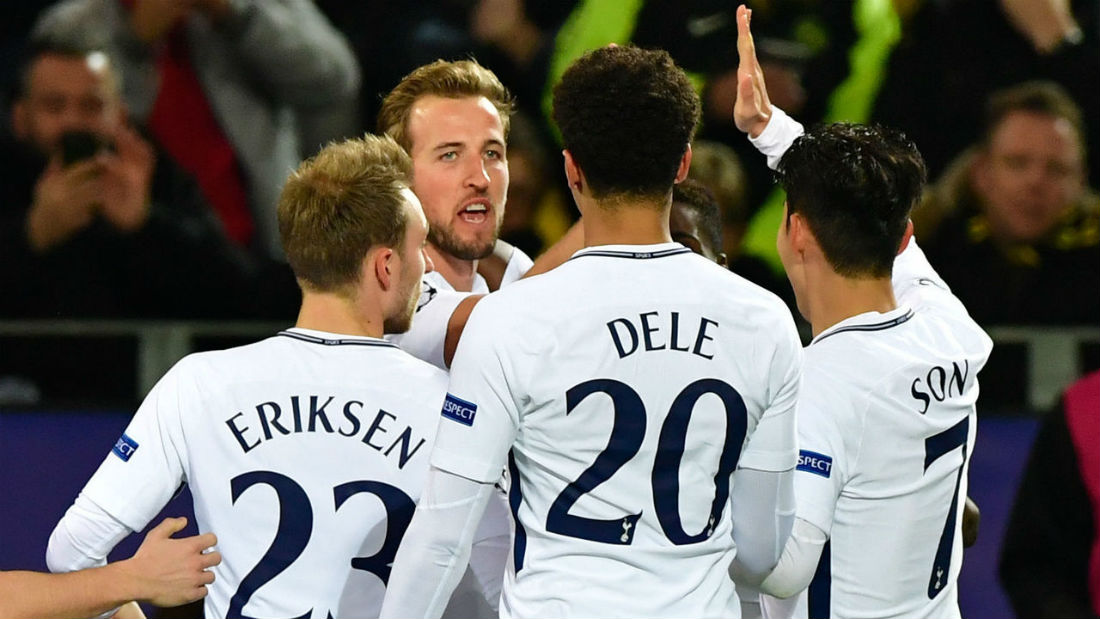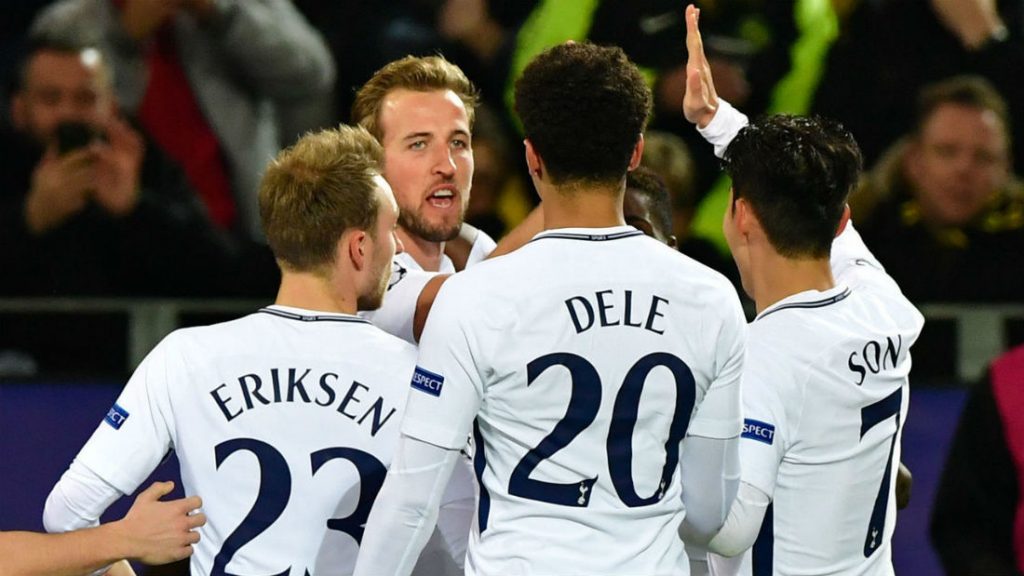 It is a remarkable achievement from Mauricio Pochettino's men and no wonder the supporters feel like crowing about it as they are on Europe's top stage while their neighbours Arsenal are stuck with Thursday night football.