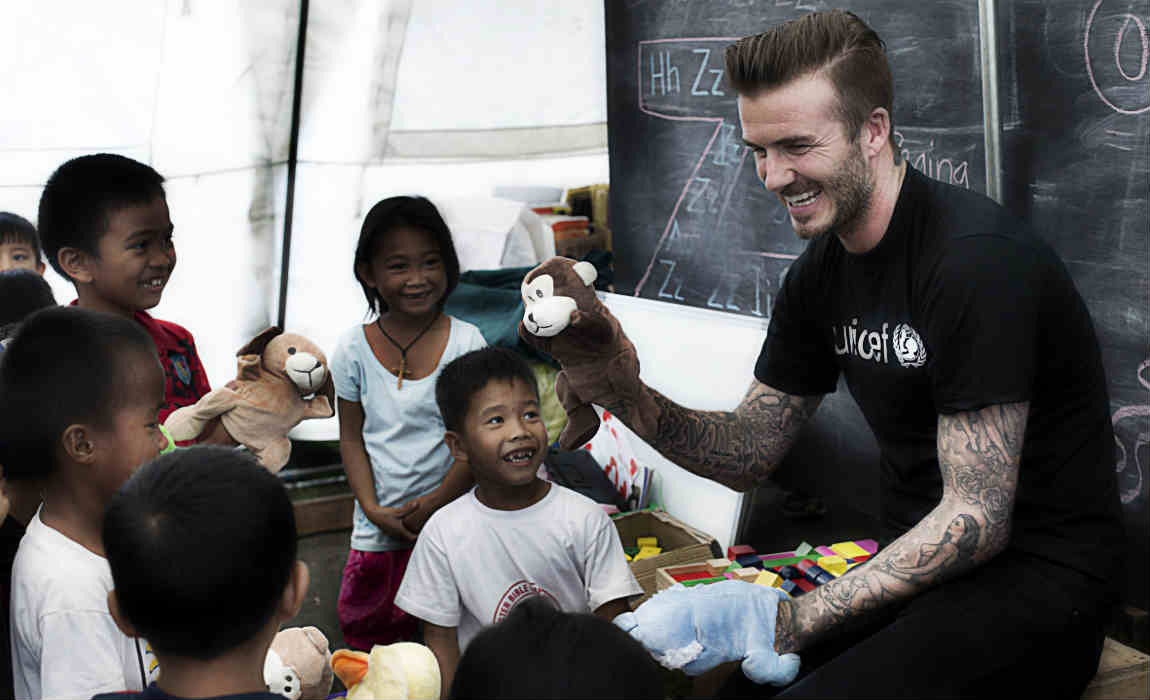 David Beckham's Leaked Private Emails Tell The Horror Tale Of Celebrities Charity Love
Former England skipper David Beckham was involved in a furious row after he was targeted by hackers who leaked his emails that reveal that all his charity work was just a campaign to win a knighthood.
The former Manchester United star has been accused of calling the honours committee 'unappreciative c****' for not bankrolling him and failing to give him the title Sir David.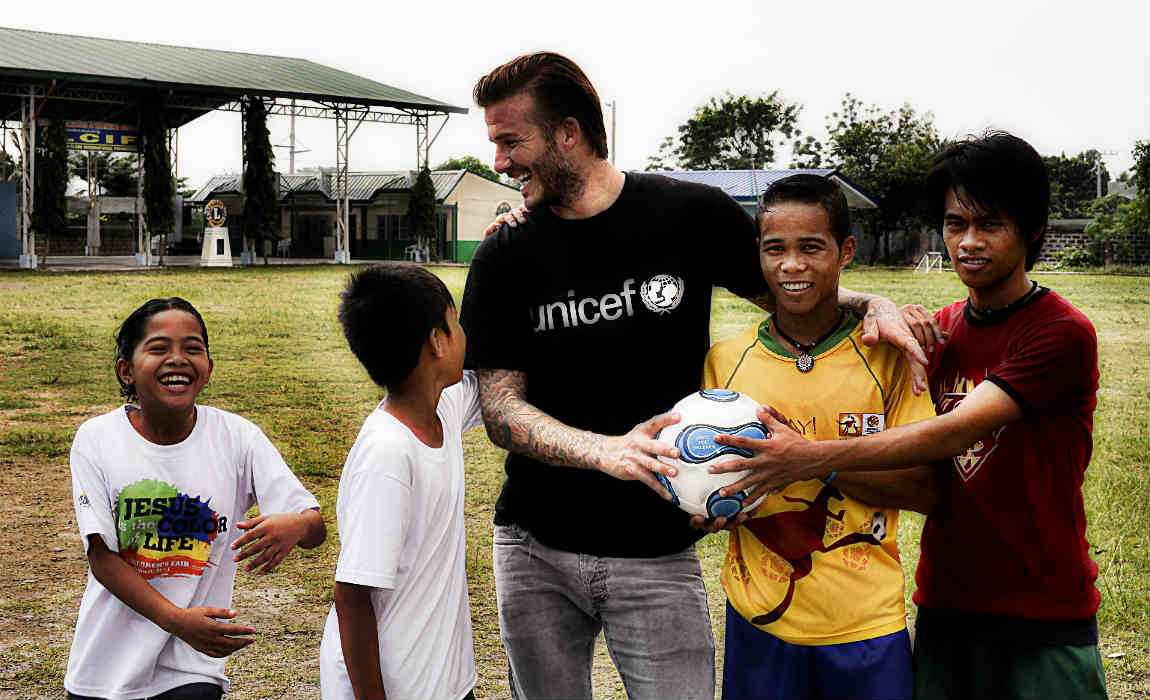 The leak came from the series Football Leaks, which has been revealing the dark secret of the football world.
However, Beckham's representatives dimissed the claims and said that the emails were 'hacked and doctored'.
The emails reveal that Beckham demanded £6,685 from the charity for a business class flight to attend an event in Asia, although the 41-year-old had ben provided a private jet.
Football Leaks also claimed that Beckham admitted in his mails that his charity work was a conscious effort to win honours.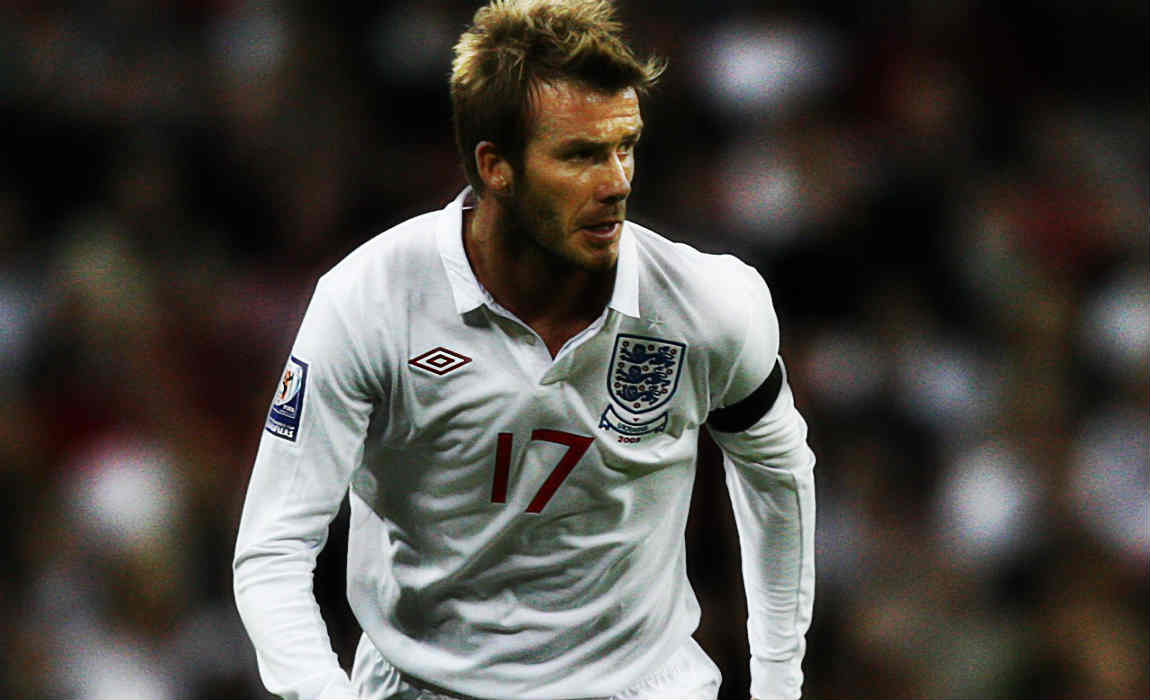 The leaks also claim that when a close friend of Beckham Simon Oliveira suggested that David put one million dollars into a prize giving UNICEF dinner, the footballing superstar reacted angrily.
Beckham allegedly replied, "I don't want to put my personal money into this cause," claiming he added, "To pour this million into the fund, is like putting my own money in. If there was no fund, the money would be for me. This f****** money is mine."
The report was published by French media outlet Mediapart, they also alleged that Beckham wanted to use his personal fund '7' to promote his business ventures.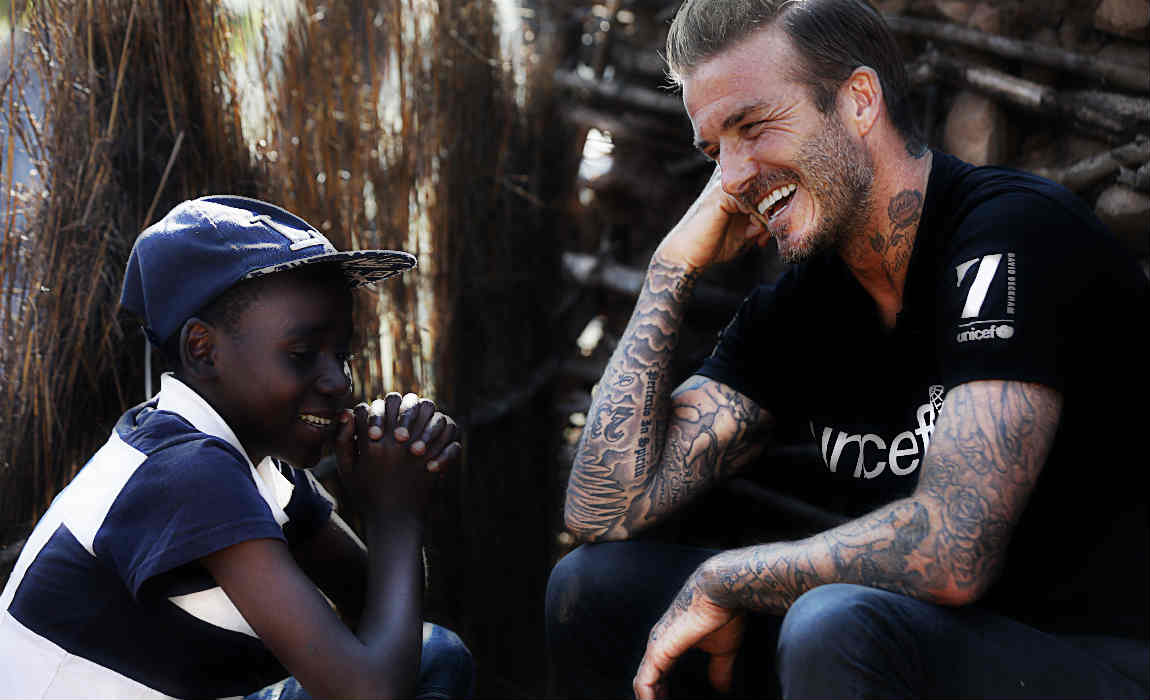 "Humanitarian causes were just a stepping-stone for his personal affairs, and to project his image among advertisers," claimed a source.
The former Real Madrid star with an estimated worth of £280 million was left furious after Katherine Jenkins was given the OBE, after he himself missing out on the award in 2013.
It has been claimed in the report that Beckham wrote to Oliveira, "Katherine Jenkins OBE for what? Singing at the rugby and going to see the troops plus taking coke. F****** joke," in reference to her admitting that she had taken cocaine in the past.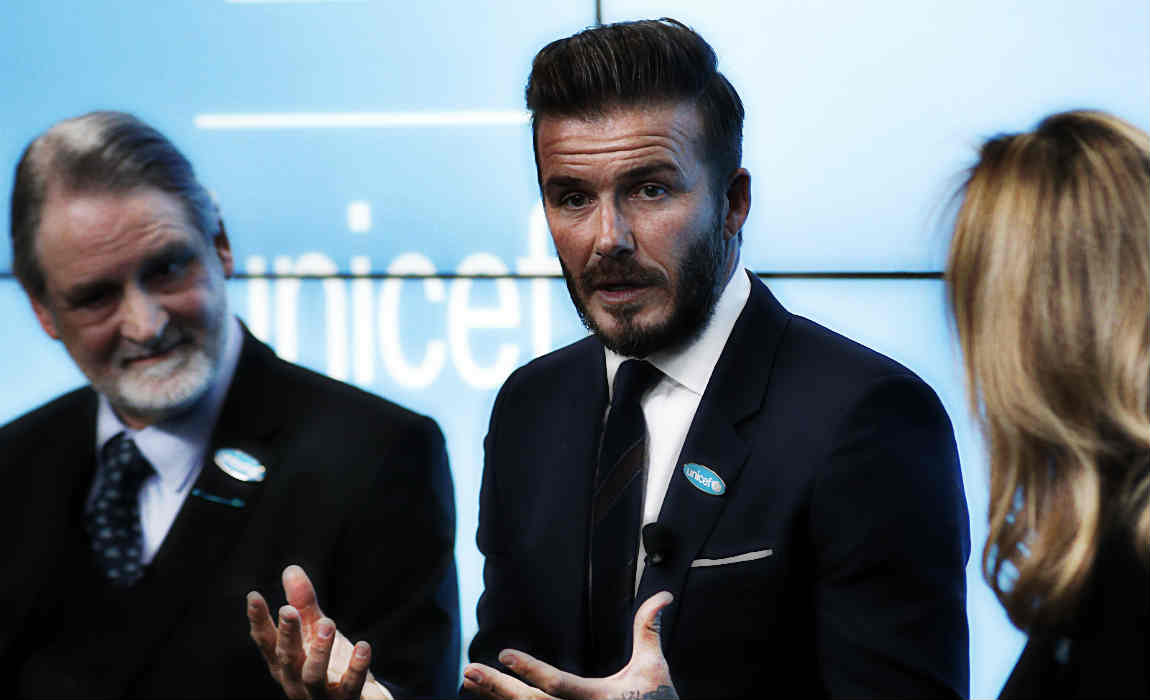 The 41-year-old continued his rant as he said that he 'expected nothing less' before asking 'who decides the honours?'
The rant continues as he says, "It's a disgrace to be honest and if I was American I would of got something like this ten years ago,"
While other mails show how two advisors stopped Becks from posting a picture of a gold plated laptop on Instagram, as they felt that it would tarnish his 'man of the people' image.
The mails also reveal a conversation between Simon Oliveira and ITV producer Jonathan Ross.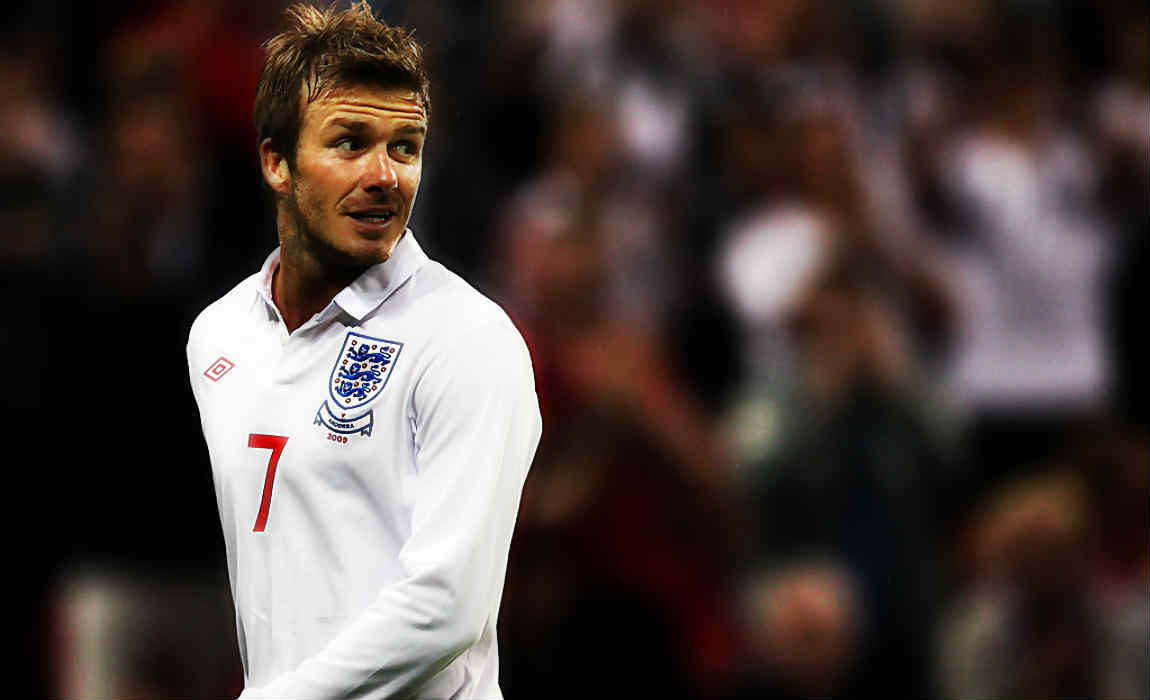 Oliveira wrote: "Maybe Jonathan should ask about the knighthood and say he should get it. What do you think? David is up for it."
The presenter said: "We haven't heard the announcement of the honours this year, so they haven't tipped you a wink or anything?"
He added: "I'm going to stick my neck out and I'm convinced you are going to get it, I don't see how they could possibly pass you over."
But Jonathan has denied the claims, who tweeted: "I wasn't asked to ask any questions. There were no restrictions or requests. Absolute nonsense."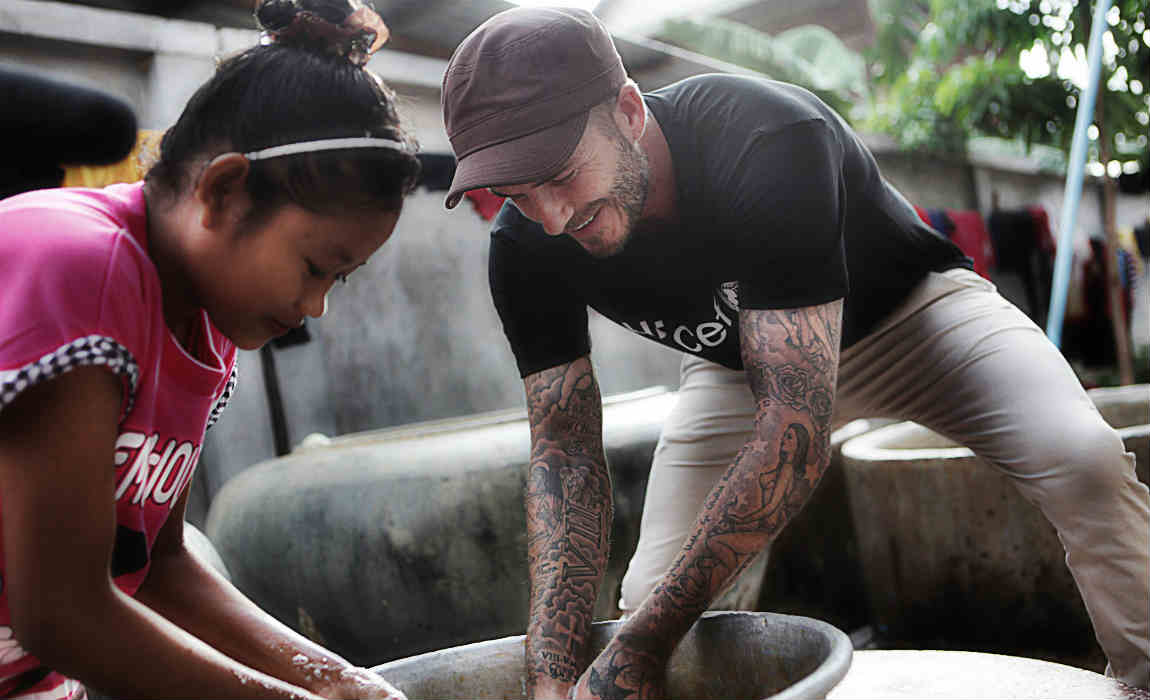 Meanwhile, Beckham's representatives released a statement denying the claims, "This story is based on outdated material taken out of context from hacked and doctored private emails from a third party server and gives a deliberately inaccurate picture," read a statement.
"David Beckham and UNICEF have had a powerful partnership in support of children for over 15 years. The David Beckham 7 Fund specifically has raised millions of pounds and helped millions of vulnerable children around the world. David Beckham has given significant time and energy and has made personal financial donations to the 7 Fund and this commitment will continue long term."
"Before establishing the 7 Fund, David had supported UNICEF and a number of other charities over many years, including donating his entire earnings from PSG during his time playing there."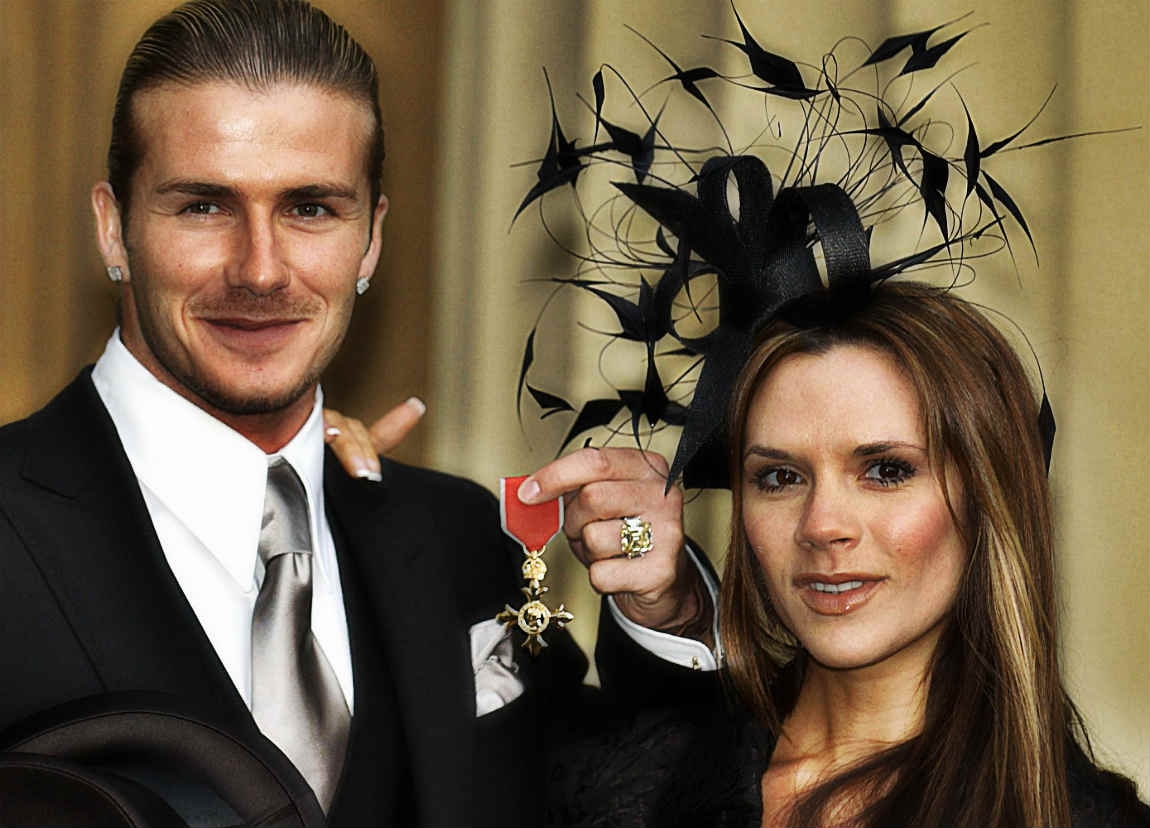 "David and UNICEF are rightly proud of what they have and will continue to achieve together and are happy to let the facts speak for themselves."
UNICEF issued a release of their own, detailing and praising the former AC Milan star's work for charity.
The statement read: "UNICEF has become aware of media reports relating to 7: The David Beckham UNICEF Fund. Some reports relate to alleged private correspondence between our ambassador and other parties, which we have not seen and cannot comment upon."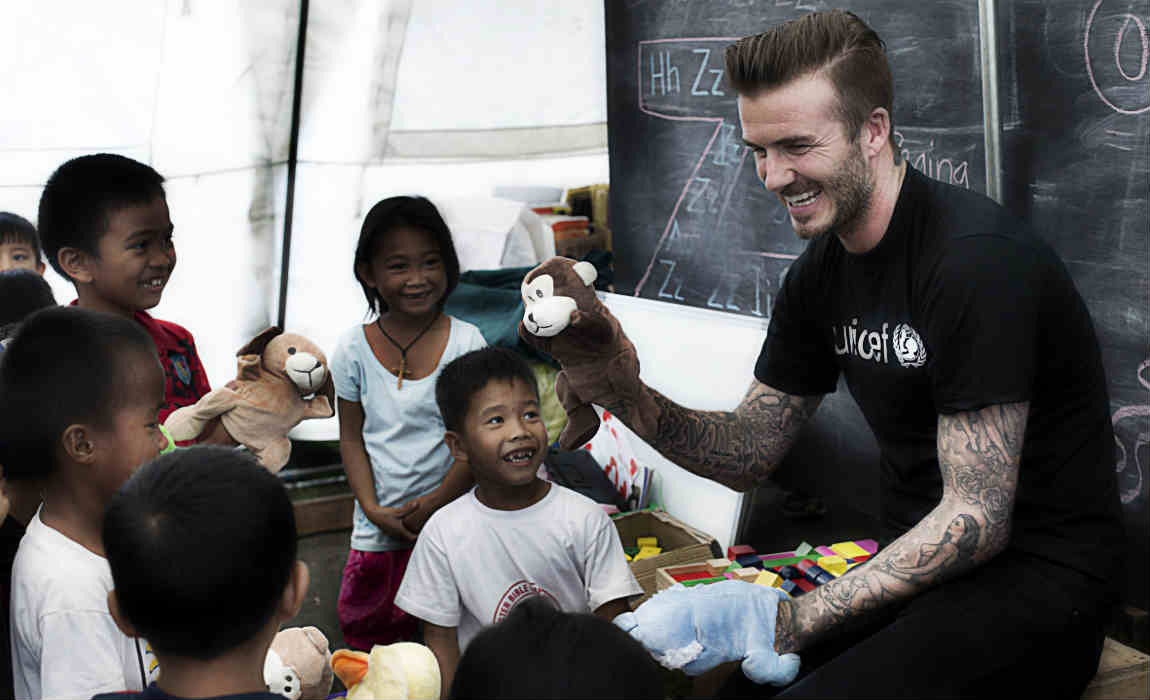 "David Beckham has been a UNICEF Goodwill Ambassador since 2005, and as well as generously giving his time, energy and support to help raise awareness and funds for UNICEF's work for children, David has given significant funds personally."
"The 7 Fund supports programmes for children, tackling issues such as malnutrition, violence, AIDS and emergencies. For example, in June 2016 David visited Swaziland to raise awareness of the devastating drought affecting Eastern and Southern Africa, helping UNICEF reach people around the world with important messages about the need for urgent action."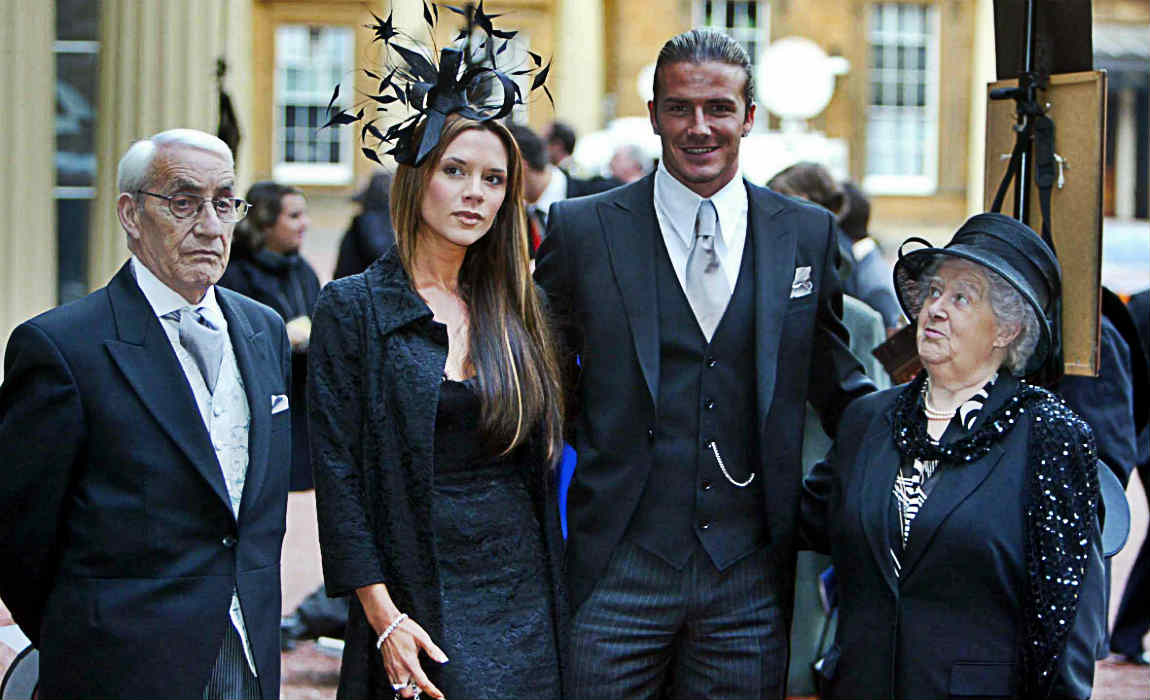 "UNICEF works closely with high profile personalities in good faith to fundraise, advocate and make long-term change for children in danger around the world. Our ambassadors support UNICEF in a voluntary capacity, receiving no fee for their time and commitment. They contribute greatly to UNICEF's work for children."
"We are extremely proud of the 7 Fund and all it has achieved for children. Since it launched in February 2015 it has raised millions of pounds for UNICEF programmes and reached millions of people around the world with crucial messages about our work for very vulnerable children."
Meanwhile, a source close to Beckham has said that, "David is just like any normal person and he was extremely disappointed that he wasn't deemed worthy of becoming a Sir."
"He is a passionate man. He gets very passionate about his work and particularly about his country, Great Britain. That's what drives him."
"He spent a lot of time and effort getting the London Olympics to the UK which had such a positive effect on so many people, but for it not to be acknowledged made him very emotional. Who wouldn't be?"