With his club still going through the darkest hours of its history after the bomb attack on the team bus eight days ago, Marco Reus represents Borussia Dortmund's best hopes of progressing to the Champions League semi-final.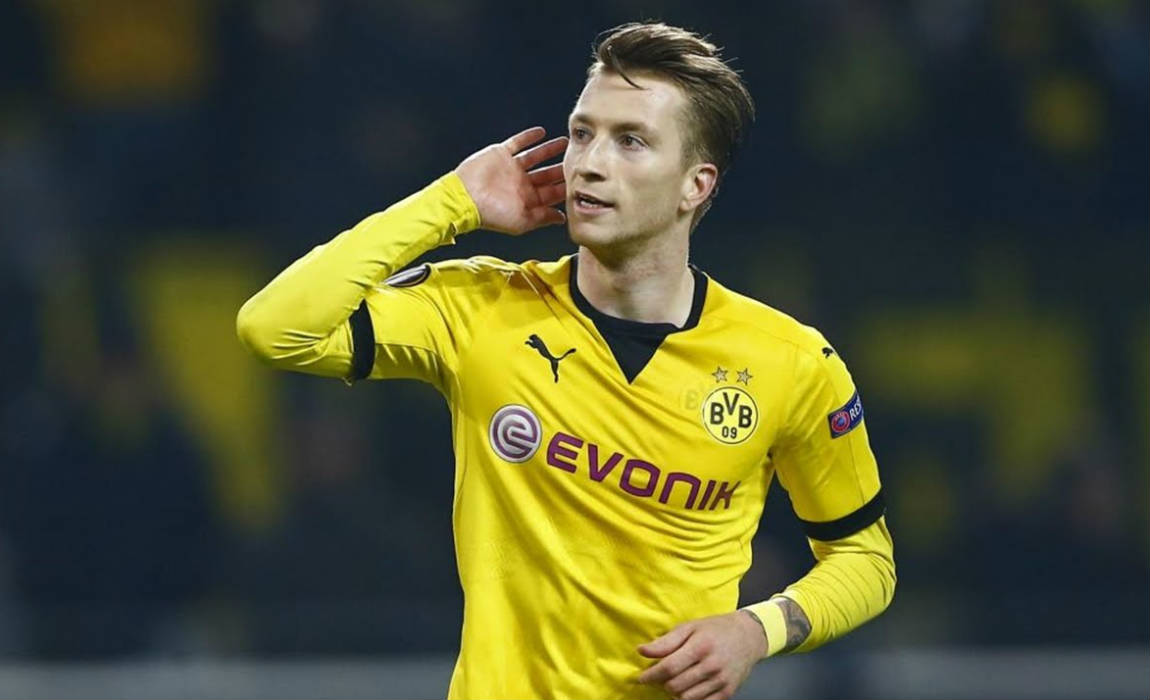 After a 3-2 defeat in the first leg only 24 hours after the attack, the international experience of the 27-year old in this Wednesday's second leg will give the 2013 finalists an energy boost, according to coach Thomas Tuchel.
After being out of the game for six weeks with an injury, Reus made a sensational return last weekend scoring a dream goal in Dortmund's 3-1 win against Eintracht Frankfurt. The German international eliminated all fears he might need time to return to top form.
Dortmund's managing director Michael Zorc called Reus a "quick starter, that is one of his impressing abilities."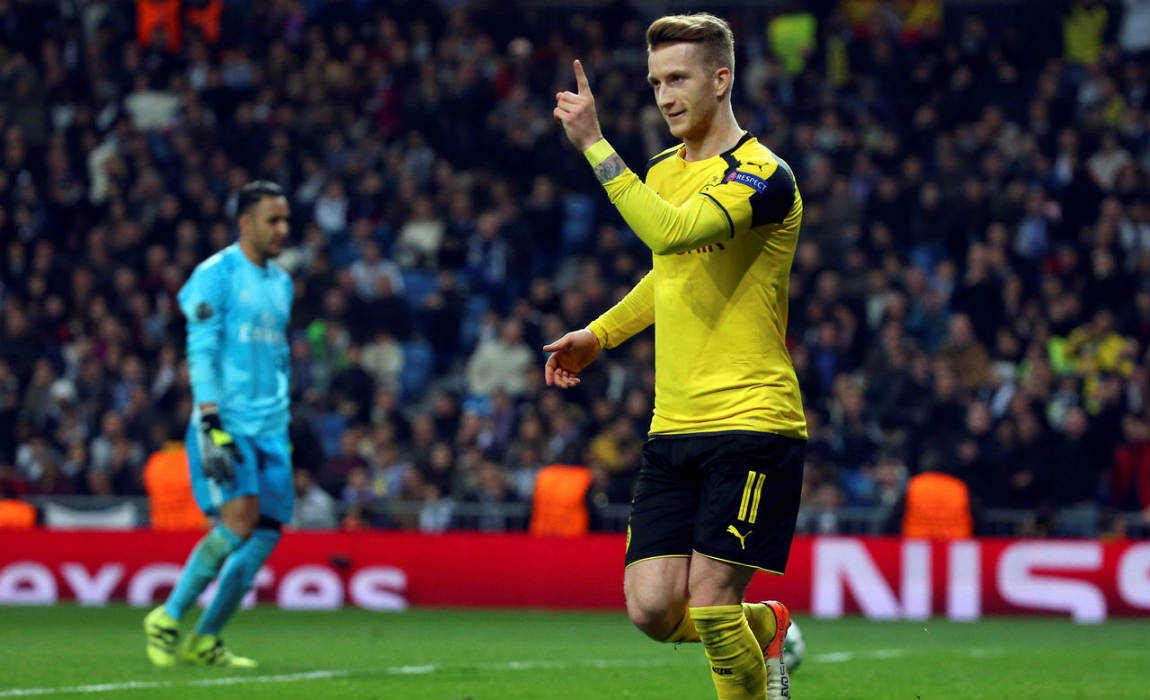 For team captain Marcel Schmelzer, Reus is a team leader who stands for confidence and fun. "No matter how long he is sidelined, we can rely on developed automatism," Schmelzer told German media.
Reus was substituted after only 45 minutes to save energy ahead of the Champions League quarterfinal encounter in Monaco. Few of its teammates can count on a similar international experience as Reus who has scored 24 goals in 42 Champions League games. In all games Dortmund had to play this season, Reus was only 1,090 minutes on the pitch but was involved in 13 goals (seven goals, six assists). In average, every 84-minute he scored.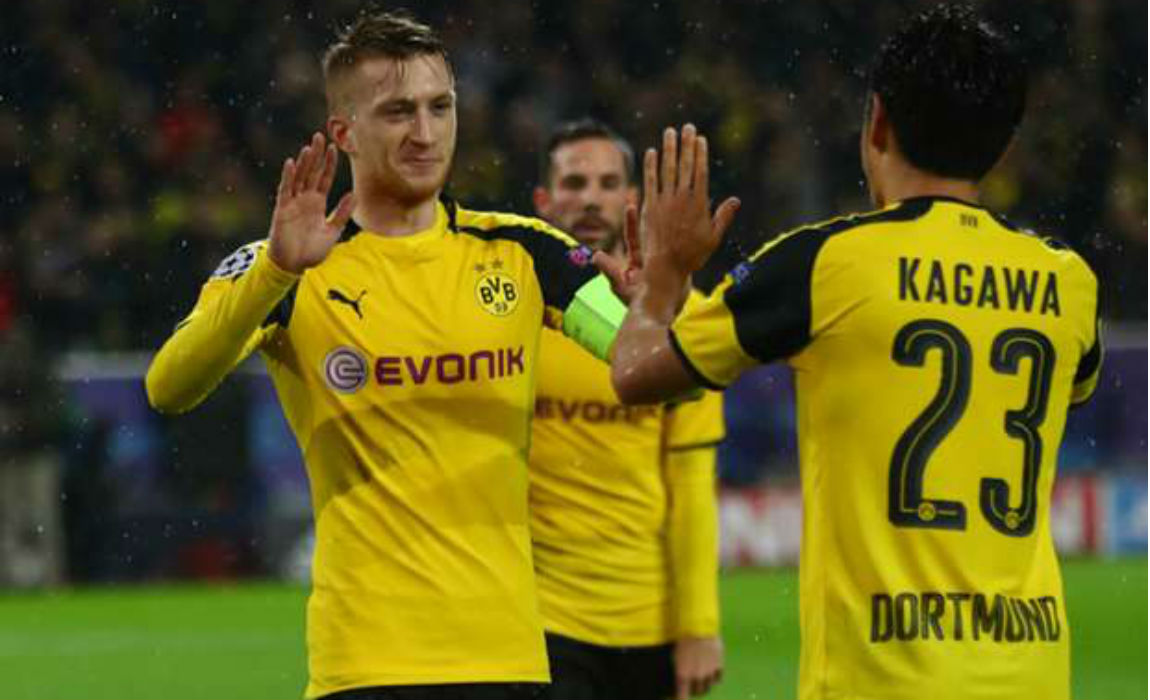 More than his impressive goal scoring, Reus has a vital influence on the team's game. In Dortmund's offensive triangle, Reus is an important cornerstone alongside Pierre-Emerick Aubameyang and Ousmane Dembele as he is the link between the midfield and the front men.
ALSO READ: Germany's Marco Reus Discusses Chopstick And Table Tennis Skills Ahead Of China Visit
Reus' speed and ball skills make him the man to help find space behind Monaco's well-organized midfield and defense as Dortmund has to overturn the first leg defeat against a team with an excellent home record.
With Reus on board, it seems the team will be able to find a balance between getting over last week's events and making sure they keep their minds from achieving their aims for the season. Several players say they are still suffering problems after the attack. The Swiss goalkeeper Roman Burki told German media that has difficulties trying to get to sleep.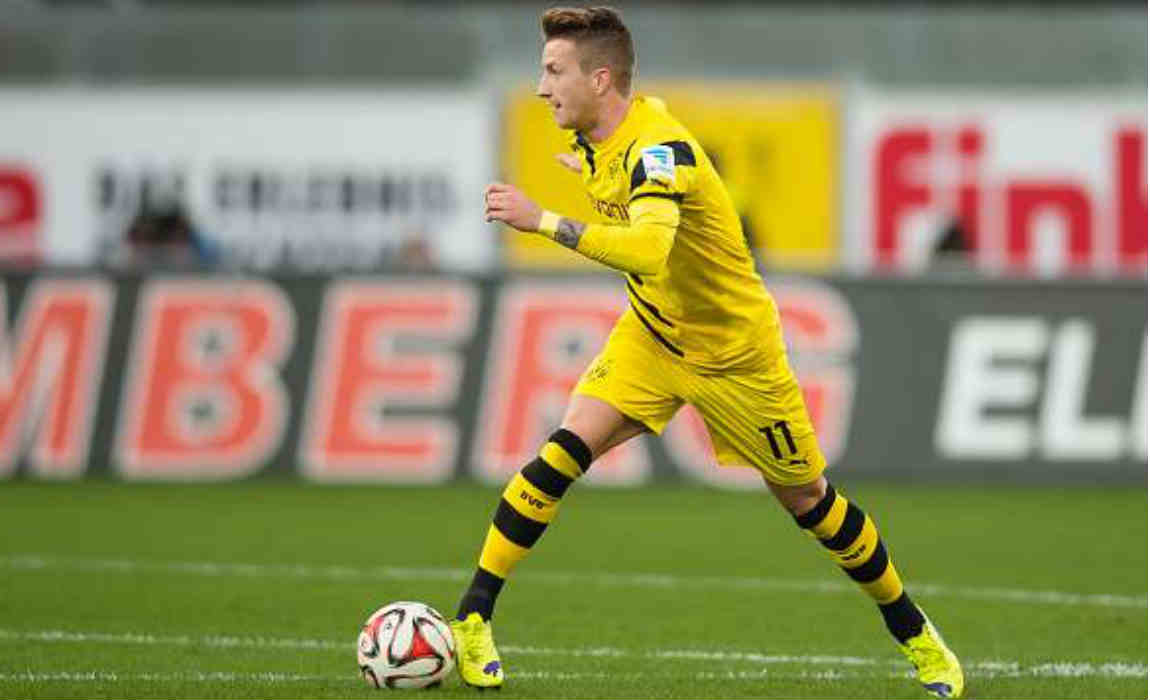 From that perspective, Reus' return and the latest Bundesliga victory stand for a turning point after the terrible experience last week. "It was an attack on our lives," said defender Sokratis. BVB coach Tuchel said the performance showed great character which cannot be overestimated.
Team captain Schmelzer is convinced the game gave the team confidence that the consequences of the attack could be overcome. It was going to be hard getting back to business as usual but the team should first simply enjoy playing football which would be the best the team could achieve under the circumstances.
Tuchel emphasized that the team, with the help of professional psychiatrists, has learned that it is possible to regain back emotional stability within two or three days after such a traumatic incident. The team would benefit from the strong support from its fans and would grow together day by day.
Still recovering from injury, Reus missed the first leg against Monaco and was not on the bus with his teammates. It means the striker has a special role to play for his side as his experience is vital and he may be not so badly affected mentally as his teammates are.
Reus is not the only one giving the team moral, Marc Bartra too. The Spanish defender was badly injured in the attack but was able to leave hospital over the weekend after being visited by countryman Jordi Alba and Sergio Busquets from Barcelona. In contrast to Reus, Bartra will watch his team' s game on television at home in Dortmund as will be out for at least four weeks.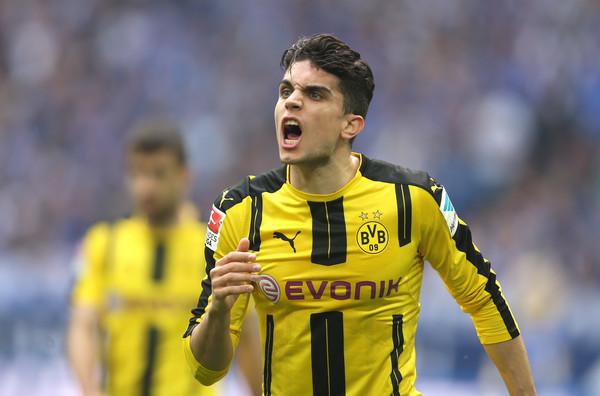 ALSO READ: You'll Never Walk Alone! Football World Stands United With Borussia Dortmund After Horrific Explosion