Chelsea star Eden Hazard was all for banter as revealed team-mate Willian's new hairstyle on his Twitter account.
Also Read: 'Spurs Bought My Flight, But I Saw The Light' – Willian Says He Is Glad He Signed For Chelsea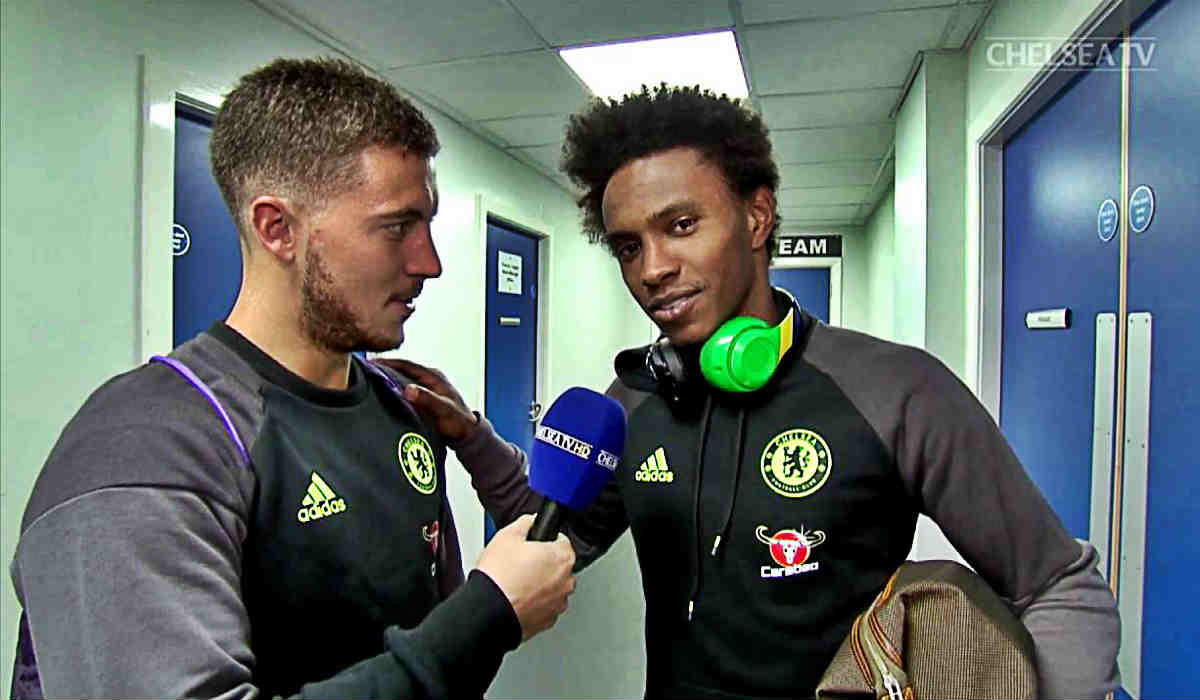 With a 10 points lead in their kitty, Chelsea are flying high, which has obviously lifted the mood at the Stamford Bridge.
It now looks like that not only the Blues support each-other on the pitch, but also off it.
Also Read: Eden Hazard In No Mood To Leave Chelsea, Issues Hands-Off Warning To Real Madrid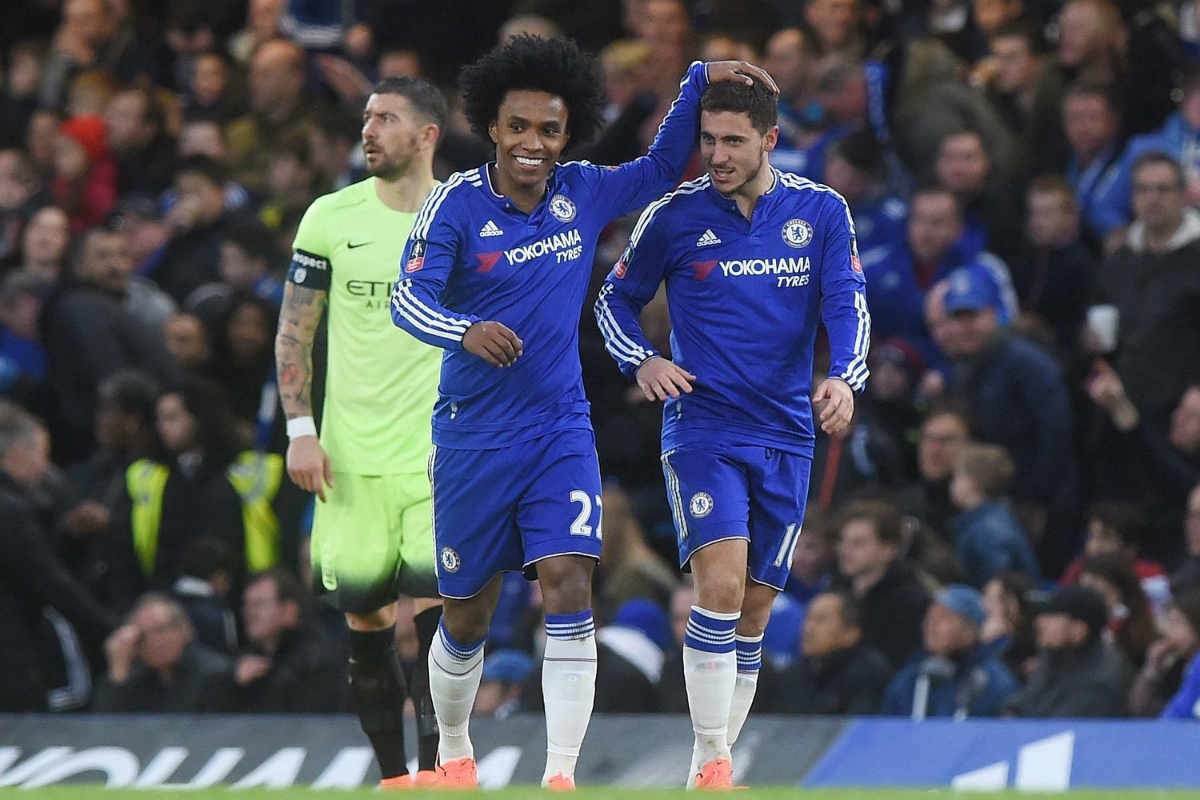 As was evident as Hazard was all supportive of the Brazil international's new hairstyle.
Hazard was on his side and praising Willian after he changed his look and went for braids from the Afro he has traditionally flaunted.
Also Read: Blue To The Core! Eden Hazard Shoots Warning To Chelsea's Rivals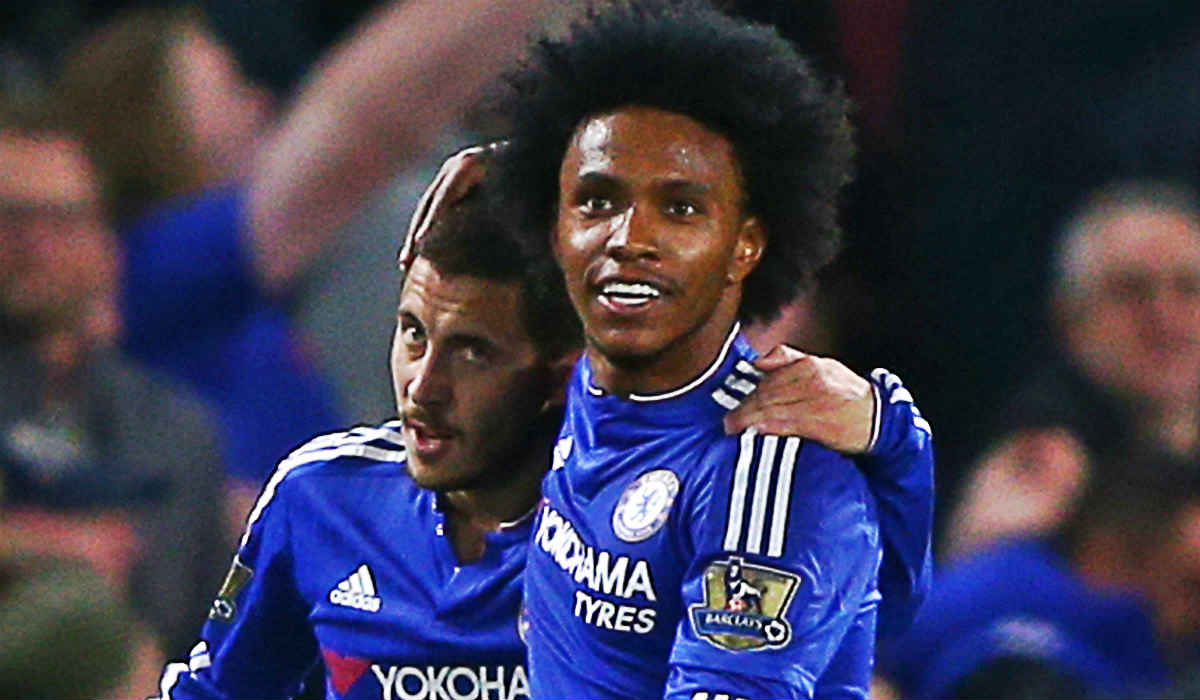 The new looking Willian along with his Blues team-mates will be back in action on Monday when they face former boss Jose Mourinho's Manchester United in the FA Cup tie on Monday.
Also Read: Ending Spurs Title Dream My Best Memory, Claims Eden Hazard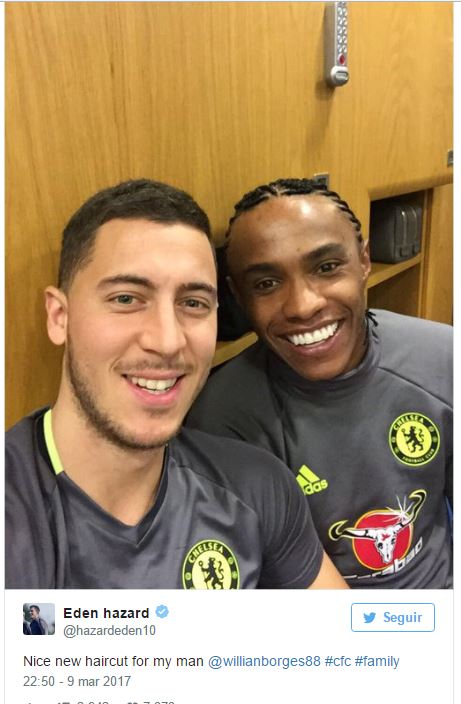 Also Read: Hazard Is Finally Better Than Messi – Stats Show Why