Lyon outplayed Everton 2-1 in the Europa League on Thursday but it turned out to be a night of madness as Toffees skipper Ashley Williams collided with Lyon's goalkeeper when the French side was 1-0 up.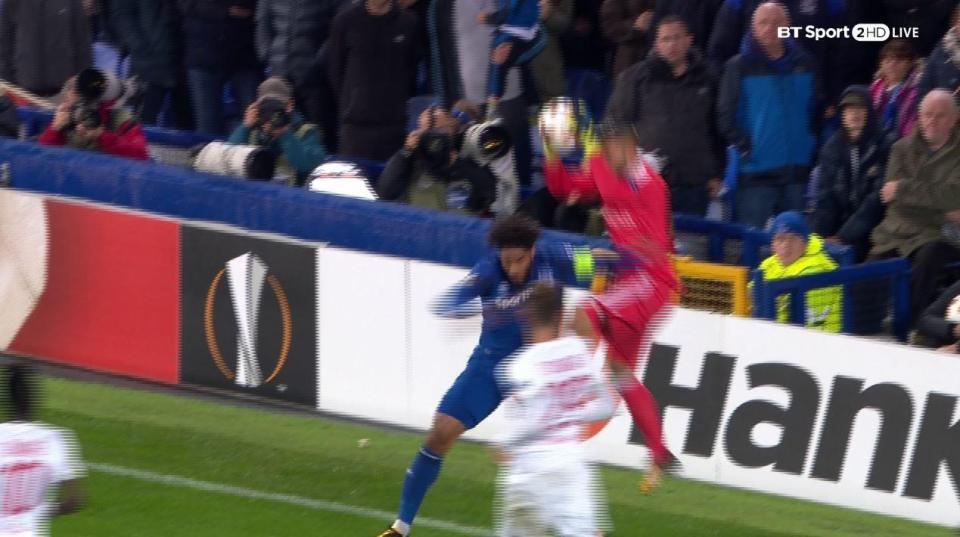 The Toffees skipper was furious after another missed chance and lost his temper before violently barging the Lyon goalkeeper to the floor.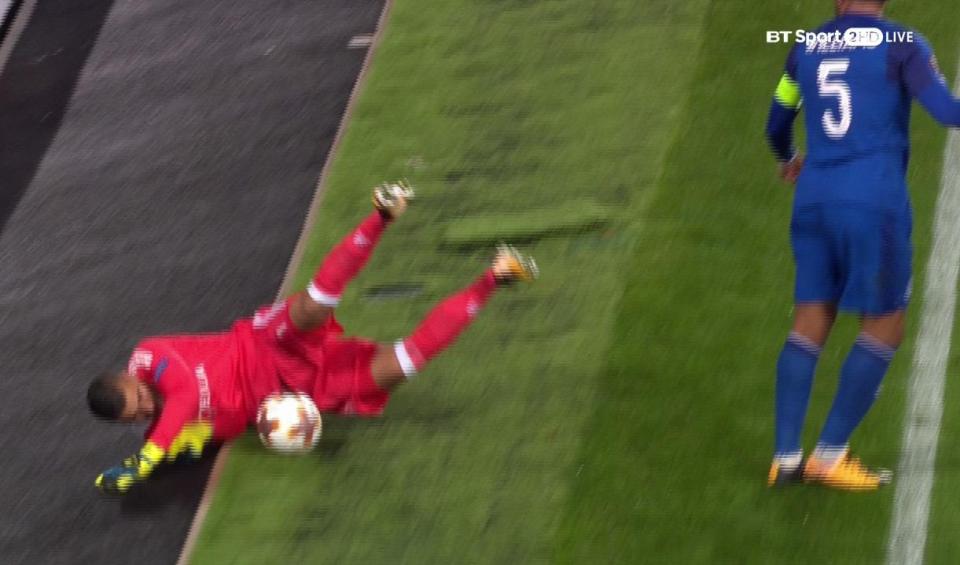 This did not go down well with the Ligue 1 side and the Lyon stars surrounded Williams, who started thrusting them back. The situation got worse when more players got involved and it took the shape of a mass brawl.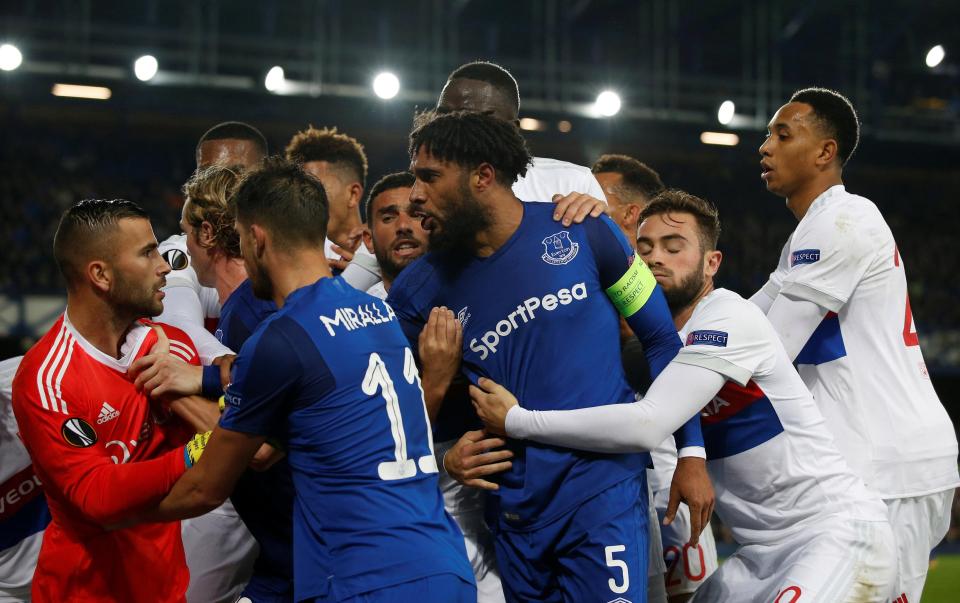 Just within seconds players from both the sides started throwing fists at each other and tumbled into the hoardings.
It became worse when some of the Everton fans got involved as well.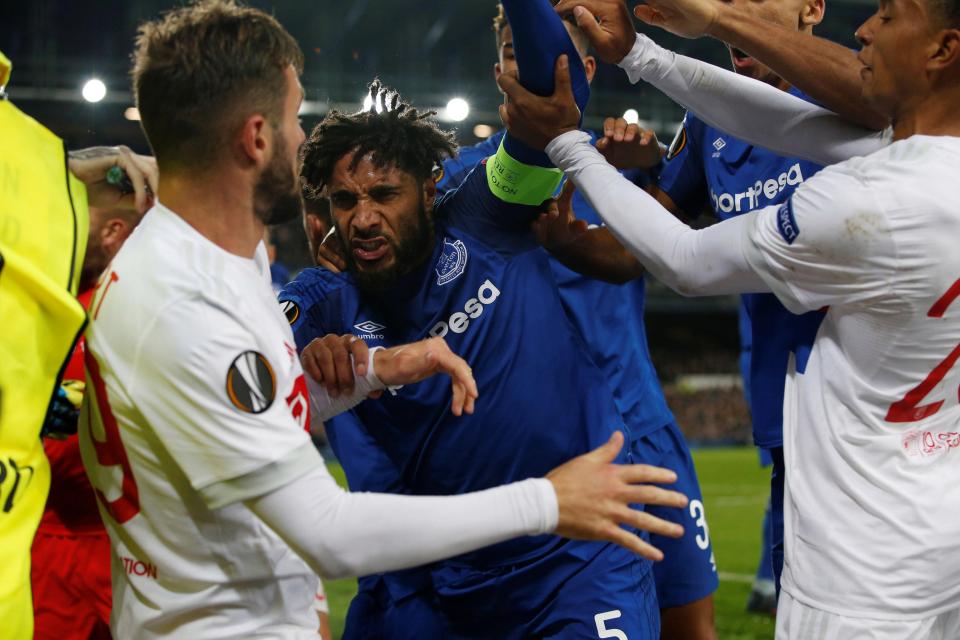 It looked more like a battlefield as the brawl moved towards the advertising hoardings, where several Everton fans got involved.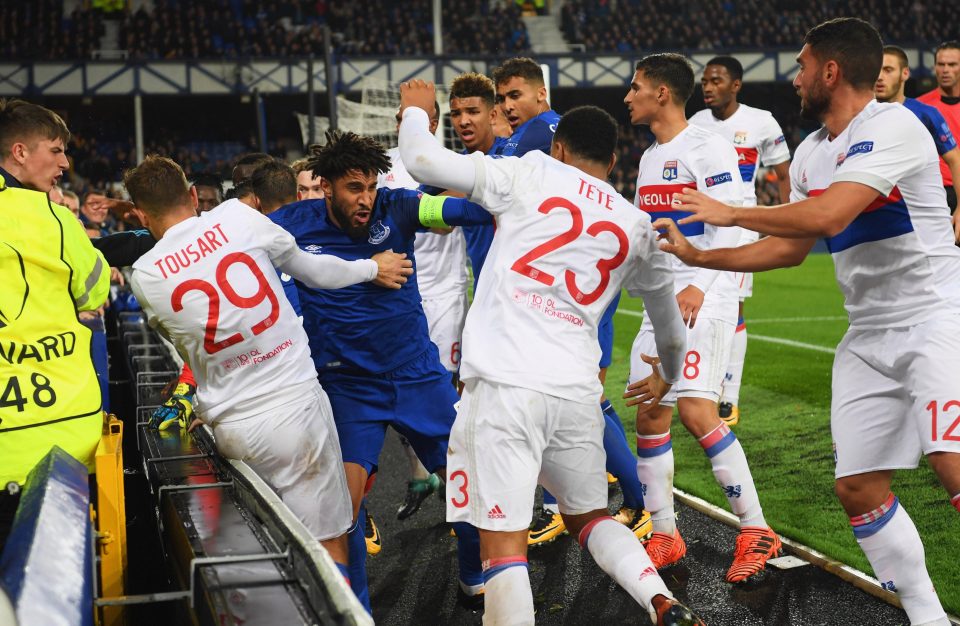 A fan holding a child was seen throwing a punch at Lyon players.
Williams continued to rage before being dragged away by Everton staff as tensions fizzled out.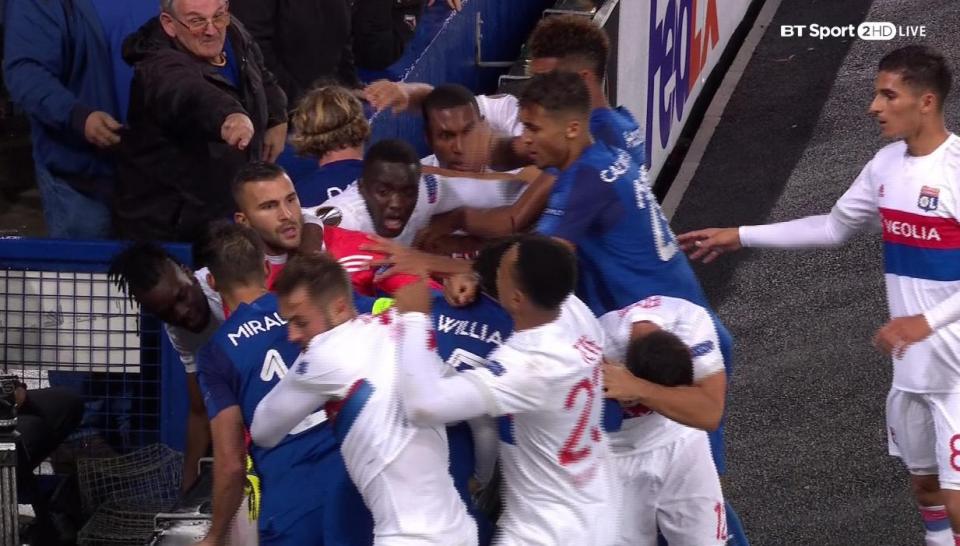 The Welshman was shown just a yellow card for his role in sparking a mass brawl.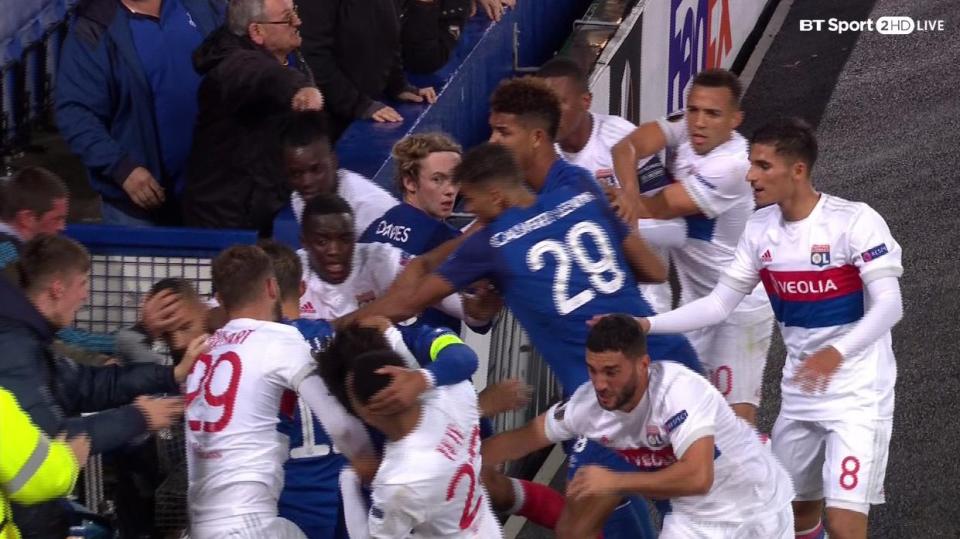 But just minutes later Williams scored the equaliser but Lyon eventually won the game 2-1, all thanks to Bertrand Traore's winning strike.
Speaking after the game on BT Sport Williams said: "It's what happens. It's football. It is what it is."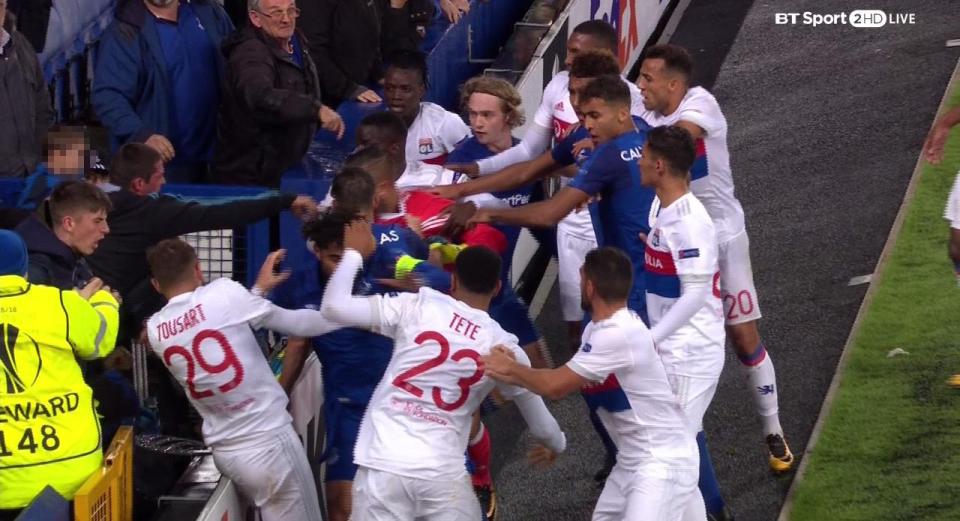 And when asked about the mass brawl, he said: "It's just what happens. It's high emotion. We want to win the game, they want to win the game. It's stuff that happens. It was just one of those times.
"You always do (feel pressure). The pressure you put on yourselves is bigger than anything from outside.
"We want to show fight but for ourselves more than anything, and for the club and the fans especially at home.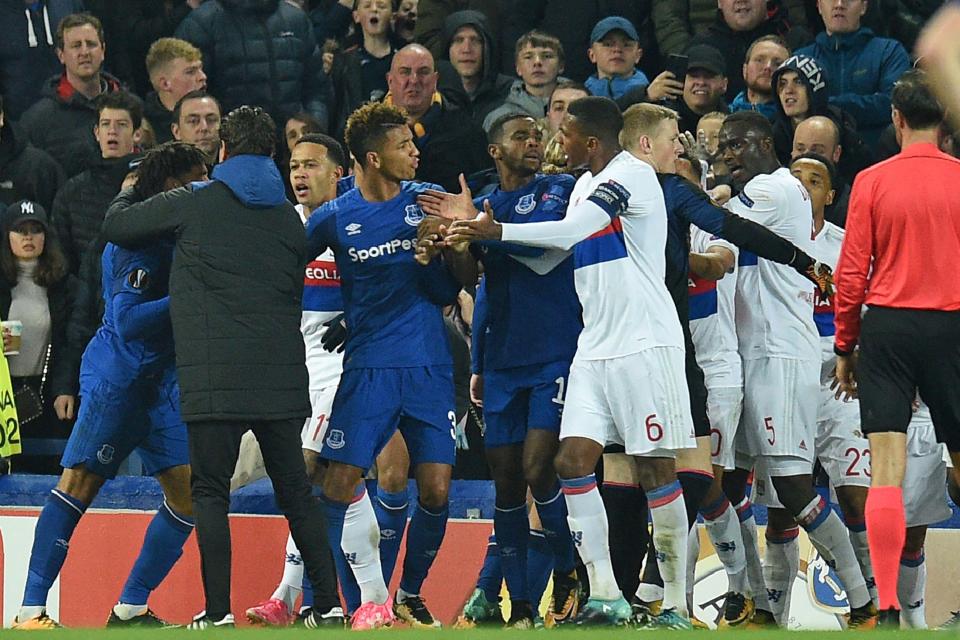 "I'm disappointed we didn't get a result tonight because I thought we had a good attitude the way we went about it. Very disappointing.
"We had a lot of chances, more than them. Really disappointing when we got to 1-1 to concede another goal so quickly."
A Everton fan with a infant throwing punches at the Lyon players? pic.twitter.com/PrPXug9vyn

— ⚽️ (@WillzSport) October 19, 2017
Ronald Koeman, who is facing the heat after a disastrous start to the season, added: "That was an irritation in that moment by Ashley, he is that kind of player who cannot deal with disappointments but the mistake was the ref – they made a lot of theatre and he did nothing.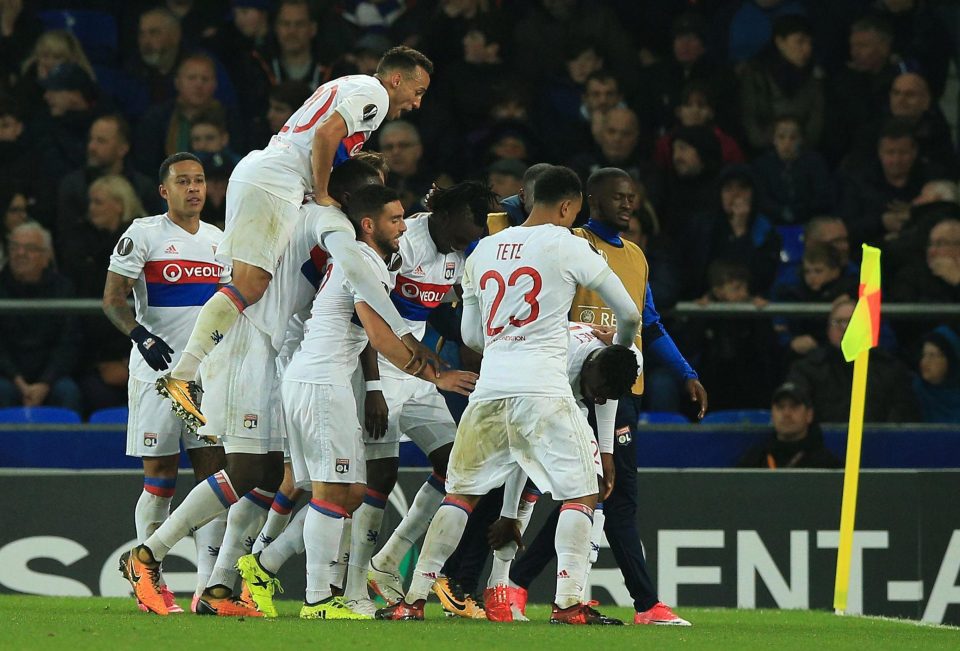 "[Nabil] Fekir was 10 times on the floor diving and not even a yellow card and that grew our irritation.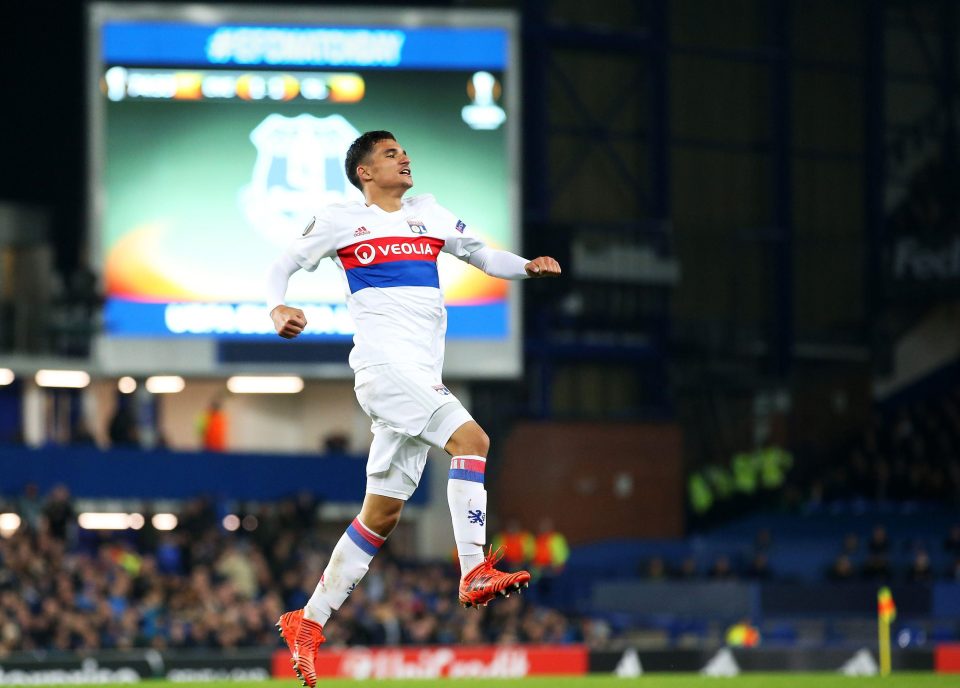 "Even the extra time was only five minutes – we had six substitutes, that's three minutes, and we had the fight which was two minutes and they had eight injuries, and its five minutes? Come on."