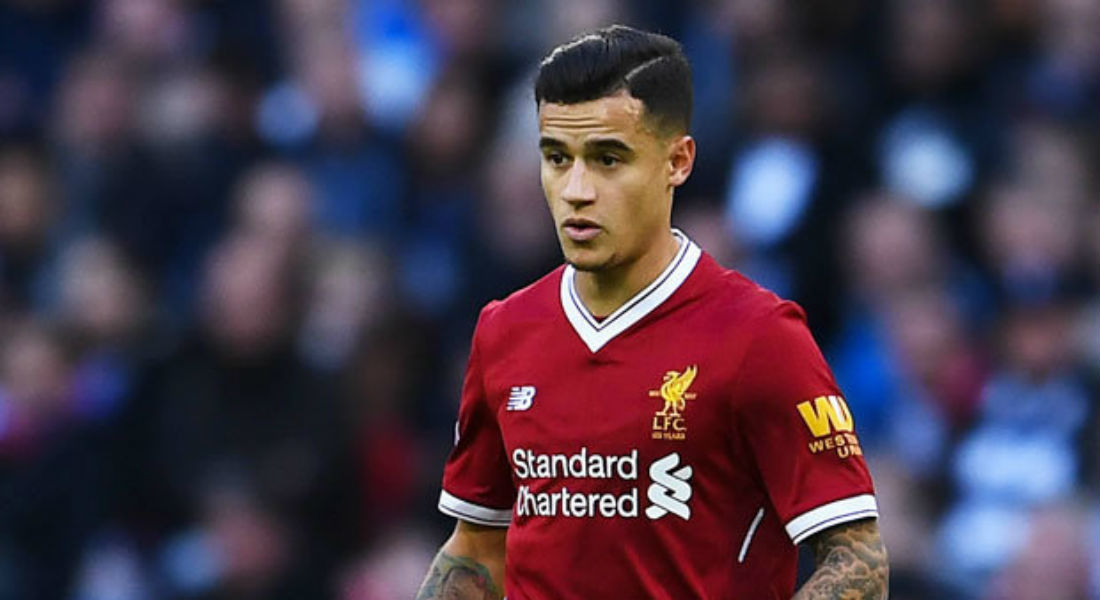 Frustrated Philippe Coutinho Slams Liverpool's Shambolic Defending Against Tottenham
Philippe Coutinho slammed Liverpool's shambolic defending against Tottenham.
Coutinho believes that they paid the price for not listening to Klopp's advice and ended up losing 4-1 at Tottenham on Sunday.
Harry Kane bagged a brace and Son Heung-Min and Dele Alli also got on to the score sheet as Spurs secured a comfortable victory over the Reds at Wembley, with Pochettino's men in red-hot form taking a 2-0 lead within 13 minutes.
Barcelona transfer target Coutinho was left frustrated with his side's defensive display and accentuated that all the goals that they conceded on Sunday were preventable.
"The goals were goals that could have been prevented," he told ESPN Brasil .
"It started out wide and we end up conceding one of those goals the manager speaks about.
"He speaks a lot about this – we've conceded a lot of goals like this. And obviously in attack we were unable to score the goals necessary to draw or turn around the game.
"We were in the game during the first half then the goal we conceded made everything worse."
Dejan Lovren was replaced after half an hour and the Croatian drew heavy criticism with pundits putting the blame on him for Spurs' first two goals.
However, Coutinho insisted that the entire team needs to take the blame for the embarrassing defeat at Wembley as it is not just the defence's responsibility to clinch a secure a clean sheet.
"The first goal started in a wide position where everyone is involved in defending, not just the players right at the back," he added.
"We have to improve this as quickly as possible in order to win games and fight more. With difficult games like this one, we know it's these things that decide them.
"So we need to concentrate more to deal with balls like this.
"The first goal was scored after four minutes and the second one after 12 or 13. It's difficult to play away from home against a strong team when you start like that.
"We have to work hard. Those passages of play, those set pieces from wide positions. We have to concentrate more to deal with them."