Cristiano Ronaldo's son's reaction towards his father's bitter rival Lionel Messi after the Real Madrid received the FIFA Men's Best Player award has gone viral on social media.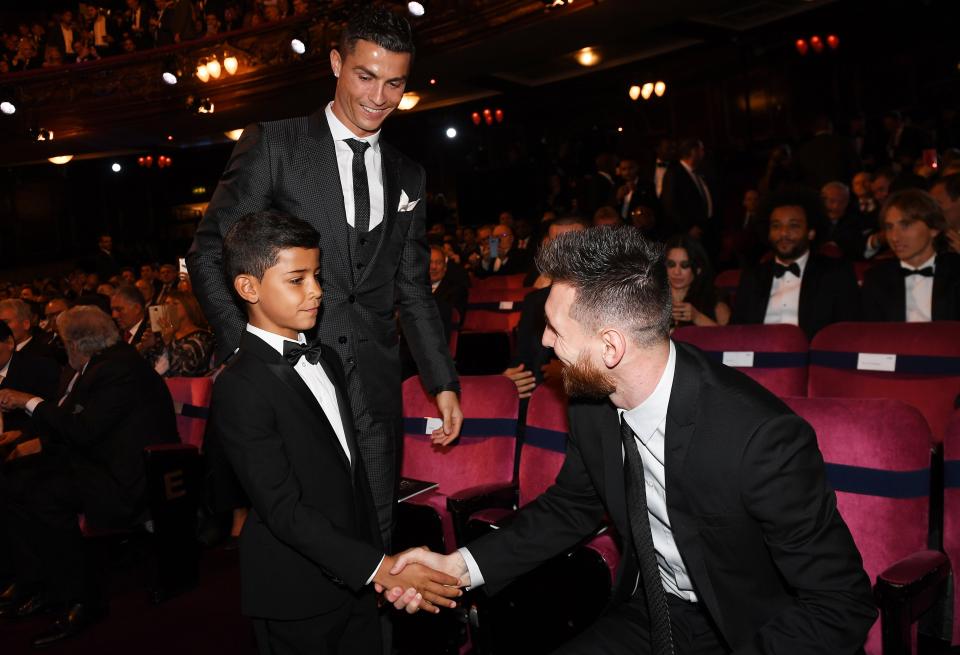 Ronaldo pipped Messi and Neymar to win the FIFA Player Of The Year Award at the London Palladium ceremony.
Earlier, the Portugal skipper had revealed that his son Cristiano Jr, seven, is a huge fan of Messi.
But on Monday, the youngster was more concerned whether his father lands the top gong – and when his wish came true, his reaction towards Messi was priceless.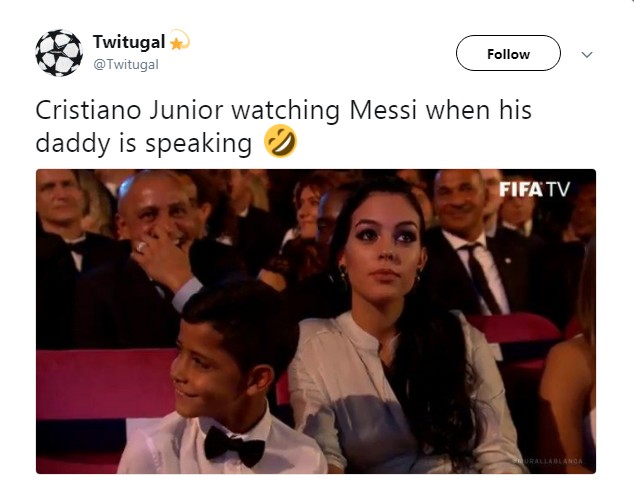 Cristiano Jr took pride at his father's latest achievement and he made it known to Messi by flashing him a toothy grin during his dad's acceptance speech.
Cristiano Jr, who was sitting beside Ronaldo's pregnant girlfriend Georgina Rodriguez, was dressed up as a perfect gentleman and looked smart as his dad in a sophisticated tuxedo.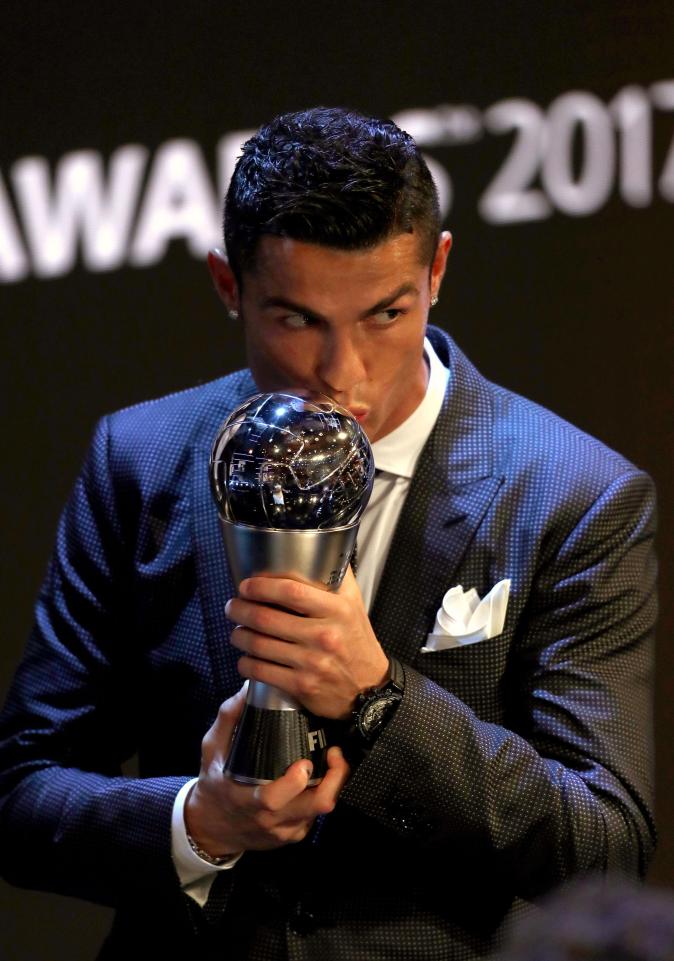 The youngster has already started playing at the junior level and will one day hope to win awards like his father.
Ronaldo takes time out to upload numerous video clips of his son's football skills on social media and it seems that the youngster has what it takes to become a pro one day, but the Real Madrid superstar will not force him to follow his footsteps.
Ronaldo guided Portugal to Euro 2016 glory and played a pivotal role in helping Real Madrid to win the Champions League title two times in a row.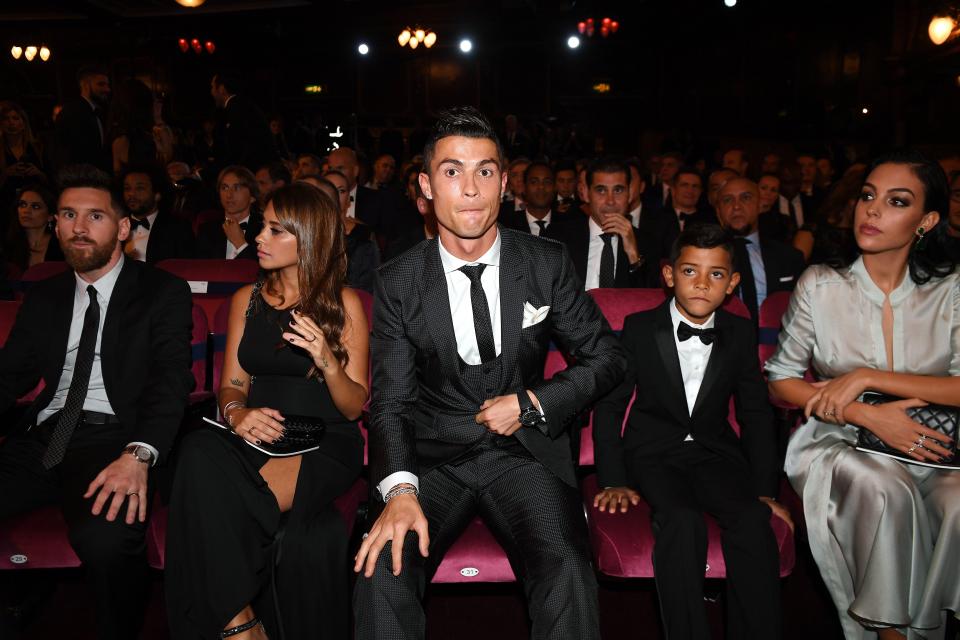 While speaking at the grand event, he admitted his rivalry with Messi has always helped him to stay focussed: "Thank you, the guys who voted on me. And a mention to Lionel [Messi] and Neymar.
"My team-mates, my coach, my president, they support all the year so I say thank you to them."
"We are in England for the first time and I win consecutive efforts so it is a great moment for me."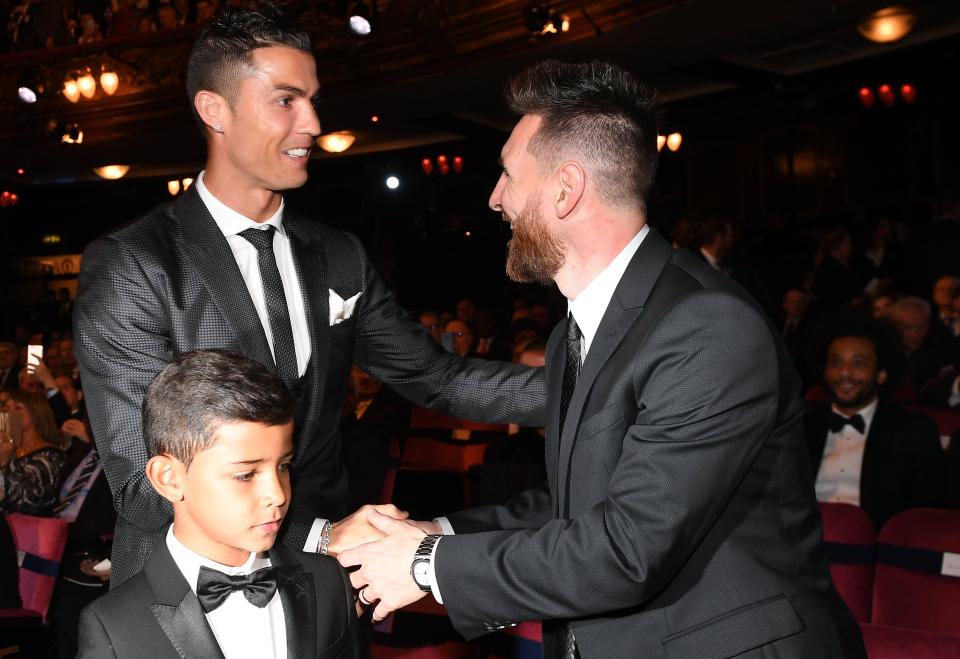 "I appreciate the support, thank you very much."
"It's great to be here around these amazing players. I'm so happy, guys. Thank you very much."