Javi Martinez has become an integral part of Bayern Munich ever-since joining the club, and the Spain star believes that the Bavarian giants can beat Arsenal with their incredible teamwork.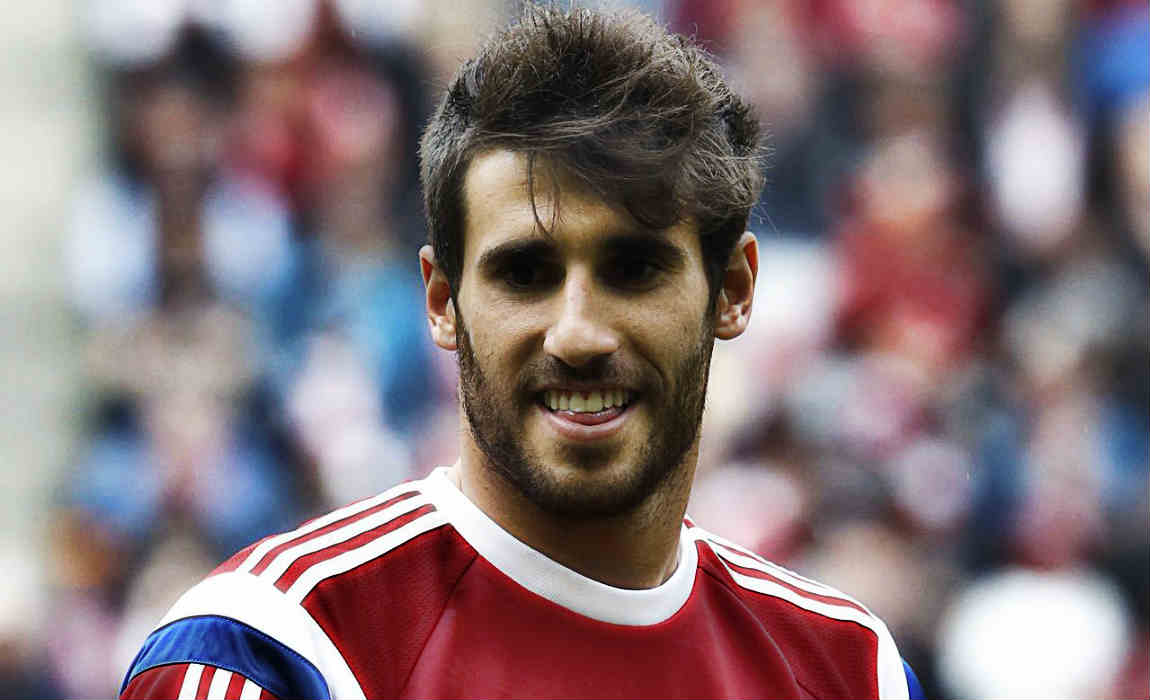 The following is the full text of Xinhua's recent interview with Martinez:
Xinhua: Mr. Martinez, most professional footballers want to keep their private lives private for good reason. What about you?
Martinez: (laughing) Oh, I think I'm pretty much the same. But let us try and see how private I'm and what secrets you want to reveal….
Xinhua: Ok, let's get right to the center of your personality. What does Javier Martinez do besides playing football?
Martinez: You might be disappointed.
Xinhua: Why?
Martinez: Because I'm pretty much the same as other 28-year-olds. I spend time with my friends and my family. I now have a son and spend a lot of time with him.
Xinhua: We guess you will have to wait a while until you can play basketball with your son?
Martinez: (laughing) You could be right, but let's see how Luca develops. (laughing) No, but seriously, basketball is one of my big loves. I love to play and watch a good team playing. I played a lot when I was younger and we won several regional tournaments….
Xinhua: Can we assume you were a pretty competitive basketballer?
Martinez: You could be right. But one day I had to choose between basketball and football. Looking back, I must say it was a good decision to choose football and give it my everything.
Xinhua: You're 1.90 meters, is that enough for basketball?
Martinez: It might be the right height to be one of the playmakers, I guess.
Xinhua: Basketball is quite popular among Bayern Munich players. We know Mats Hummels likes basketball, both playing and watching. Any plans to play or watch together?
Martinez: We're talking about two games against the Bayern Munich basketball team. One basketball and one football match. We hope we can find some time to do it; it would be great fun as Bayern has a top-class team.
Xinhua: What about watching. Have you ever been to a game live?
Martinez: I was at the final of the NBA last year and three years ago. It was a great experience. The only problem watching games in Germany on television is the time difference. We have to sleep when they play.
Xinhua: Do you have a favorite team?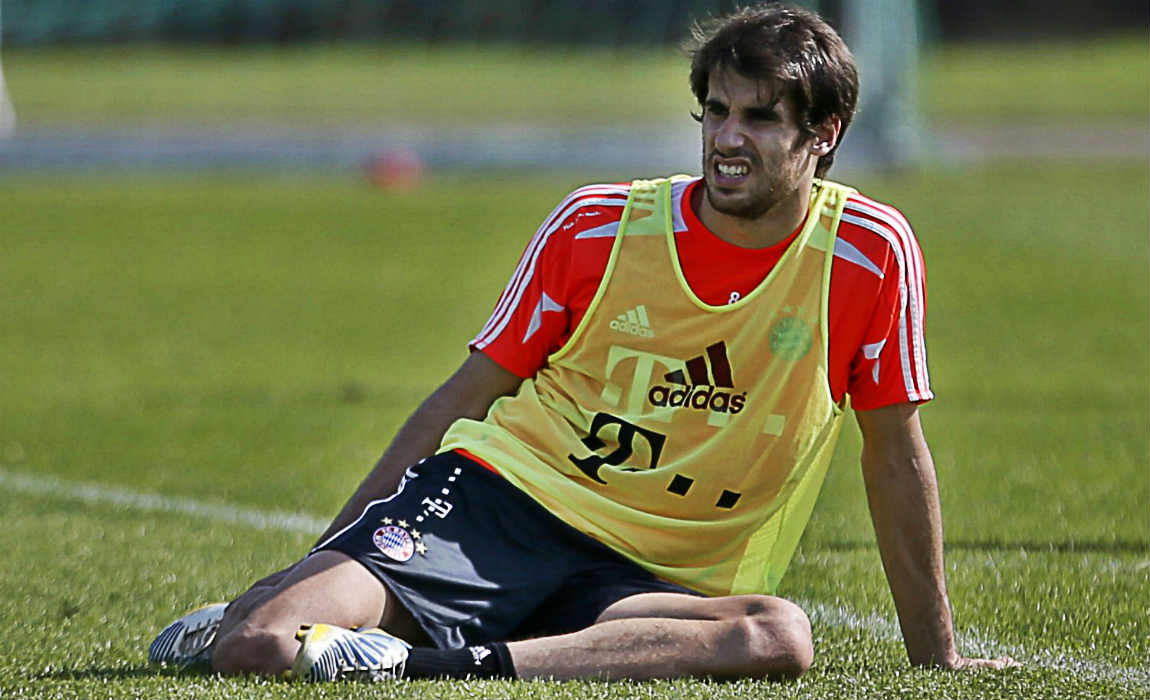 Martinez: I have always admired Chicago Bulls as they had some great players. So it is the Bulls.
Xinhua: You are talking about football and basketball, but we heard you thought about studying journalism when you were younger?
Martinez: Right, but I was already playing for Athletic Bilbao when I was only 17, so there was no time to study.
Xinhua: But you could have reported on football or basketball?
Martinez: If I'd chosen journalism it would not have been sport journalism. I'd have preferred to travel around the world as a freelancer covering all sorts of topics but not sports.
Xinhua: So now you're a professional footballer and also the most expensive footballer Bayern Munich has ever bought. If we are correct, your club paid around 40 million euros for you. Do you think in the near future there will be more expensive ones coming up?
Martinez: The German Bundesliga is developing rapidly. It's currently maybe the best league when it comes to spectators and fans. I don't see many countries that have so many fans in their arenas. And the Bundesliga does not seem to have reached its peak. So we'll see what comes next. I see more and more great players joining the Bundesliga. But in general, it's a tight race between some leagues in Europe. The Bundesliga is holding its own in the race.
Xinhua: So the 40 million sum is no problem for you. Is it not any kind of burden because expectations that go with it?
Martinez: It is more of a motivation than a problem.
Xinhua: Still you are not among those who are mentioned first when people talk about Bayern's stars such as Arjen Robben or Franck Ribery, who are both offensive, goal scorers. Do you mind?
Martinez: To be a good team, working like a machine, you need all sorts of players. You need the goal scorers and players that more work in the background. The balance of a team is the key to success. For me, I don't need to be on the front page of the newspaper.
Xinhua: What do you need?
Martinez: (laughing) I need victories and three points every weekend.
Xinhua: You don't mind not being one of the top stars?
Martinez: What are we talking about? We are talking about a team sport. Football is a team sport. That's what others and I myself like about football. It's not just one person trying to have success, it is a team trying to achieve the best together. That makes team sports difficult and exciting — putting all the pieces together to create one piece.
Xinhua: Talking about team sports, your team were narrow winners in your last two games. Are you satisfied with your team's recent performance?
Martinez: Well, I'm happy and I can tell you why.
Xinhua: We're listening.
Martinez: For several years, I had problems with my knee and was only able to play 15 games a season or so. That is nothing you want and that is nothing that makes you happy. First of all I tried to get back into the right shape and I think I've managed it now.
Xinhua: Due to your knee, you once said you couldn't be sure whether you could play more games?
Martinez: I'm sure now. The problems are gone and I can play many games without any problems. That makes me happy.
Xinhua: People are currently talking about Bayern's style of football. The game does not seem as dominant as it was in previous years.
Martinez: Maybe we have not yet reached the top level. Or let's put it another way, we've already shown in some difficult games just what we are capable of. We're a team that knows what it can deliver and we do the rights things when games get tight.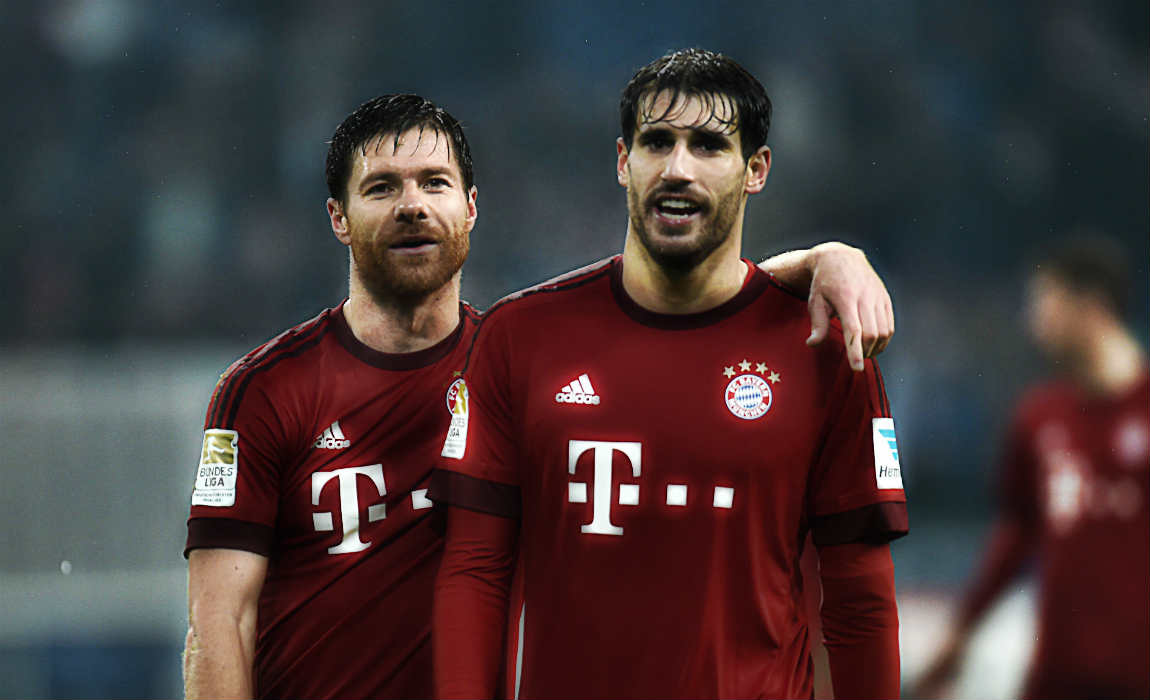 Xinhua: Carlo Ancelotti recently said the main difference regarding Bayern's game under Pep Guardiola is the time without the ball. He does not want you to be pressing aggressively all the time. Is that how you see the main difference too?
Martinez: Of course there's always a difference between the style of coaches and what they demand from a team. The most important part is still to keep the ball for as long as possible. And to always get the ball and that works well I think but, as always, every team can improve.
Xinhua: People say about Ancelotti that he is the best when it comes to the second half of the season. Do you think you might have more success with him this year in the Champions League?
Martinez: (laughing) That's something we're also aiming for. Carlo Ancelotti had a lot of success with his teams in Spain and England and other countries. It's important to be at a very high level in the second part of the season because the time comes when every game is like a final.
Xinhua: Speaking about the Champions League, Arsenal is your next opponent and the first one in the knock-out stage.
Martinez: To win the title, we'll have to beat every team on the way. But Arsenal for sure is one of the best and hardest you can get. It's a team that plays a fast attacking game with very quick players. It'll be a real challenge but we'll do everything we can to beat them. For sure is, there are two very interesting games ahead of us.
Xinhua: What will be the key when playing Arsenal? Stopping their excellent attack?
Martinez: To stop Arsenal, we'll have to work as a team. For me that's the key. It' s not done by just stopping their strikers. We'll have to get hold of the entire team and play our game to beat them.
Xinhua: Is there a league in Europe you see as being the strongest?
Martinez: There are maybe three very strong leagues. The Bundesliga for sure is among the top three besides the Spanish League and the Premier League in England. As for the Bundesliga, I can say all the teams are now well-organized and are hard to beat. And they provide a new challenge every weekend.
Xinhua: The last question is one concerning your private life and Spanish football.
Martinez: (laughing) Now I'm listening.
Xinhua: Which clubs in Spain do you support?
Martinez: Oh, that is an easy one. As a fan and former player, I go for Athletic Bilbao and Osasuna.