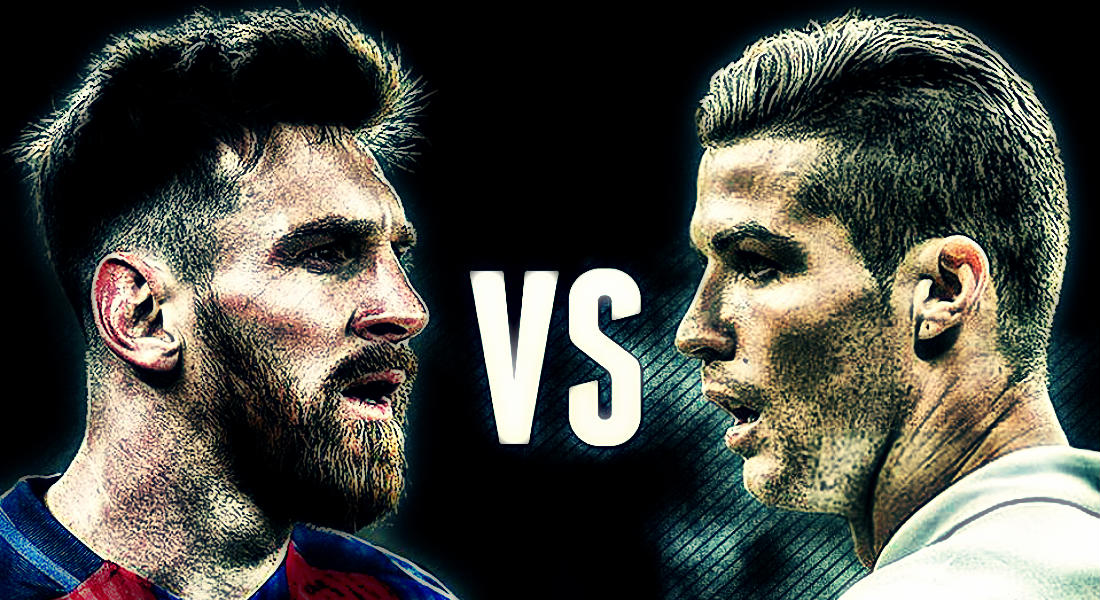 Lionel Messi Vs Cristiano Ronaldo: Who Is The King Of Spain?
Rivalries between footballers are often talked about and make the game even more interesting. Taking the present decade into consideration, the names that first hits our mind are Real Madrid star Cristiano Ronaldo and Barcelona legend Lionel Messi. Their path-breaking performances, breaking records, setting new milestones and battling neck to neck for the prestigious Ballon d'Or award is what the fans love to see and debate about.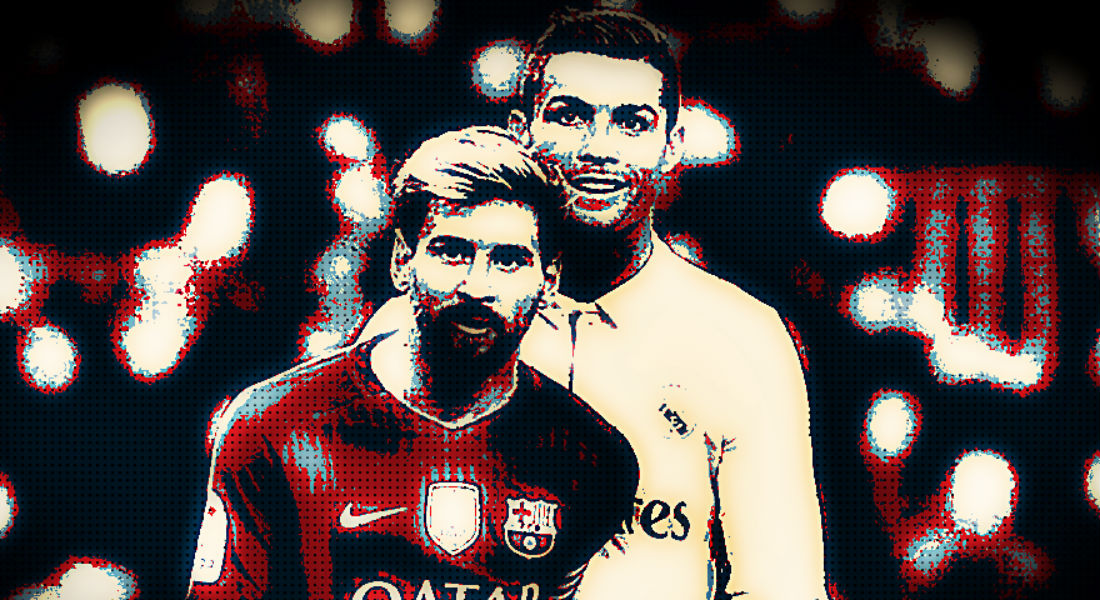 FootTheBall takes a look at the ever-growing list of Spanish records that Messi and Ronaldo have broken so far.
MESSI SPANISH RECORDS
Only player in La Liga history to score 15+ goals in 10 seasons (did it consecutively) (2008/09 – 2017/18)
Only player in La Liga history to score 10+ goals in 12 seasons (did it consecutively) (2006/07 – 2017/18)
First player in La Liga history to have scored at least 2 goals in 100 matches
Most goals scored in La Liga El Clásico matches: 17 goals
Most goals scored in El Clásico matches: 25 goals
Only player in La Liga history to score 20+ goals in 8 consecutive seasons (did it consecutively) (shared with Cristiano Ronaldo)
Only player in La Liga history to score 20+ goals in 9 consecutive seasons (2008/09 – 2016/17)
First player to score 25+ goals in five consecutive La Liga seasons (shared with Cristiano Ronaldo)
First player to score 25+ goals in six consecutive La Liga seasons (shared with Cristiano Ronaldo)
First player to score 25+ goals in seven consecutive La Liga seasons (shared with Cristiano Ronaldo)
First player to score 25+ goals in eight consecutive La Liga seasons (2009/10 – 2016/17) (shared with Cristiano Ronaldo)
Only player to score 40+ goals in two consecutive La Liga seasons (shared with Cristiano Ronaldo)
Only player in La Liga history to score 2+ hat-tricks in 7 consecutive seasons (shared with Cristiano Ronaldo)
Most trophies won in Spanish football: 30 trophies (shared with Iniesta)
Only player to score in 6 Spanish Super Cup editions: 2009, 2010, 2011, 2012, 2015, 2016
Only player to score in 4 consecutive Spanish Super Cup editions: 2009-2012
Most goals in Spanish Super Cup Games: 17 goals
Most away goals scored in La Liga history
Leading goalscorer over a season in home games: 46 goals (in 2011/12)
Leading goalscorer over a season in home league games: 35 goals (in 2011/12)
Leading goalscorer over a season in away league games: 24 goals (in 2012/13)
Leading goalscorer in the second half of a league season: 28 goals (in 2011/12)
Most opponents scored against in a single season: 19 (2012/13) (Shared with Cristiano Ronaldo and Ronaldo)
Most goals scored in La Liga in a season: 50 goals in 2011/12
Most goals scored in La Liga in a calendar year: 59 goals in 2012
Most La Liga hat-tricks in a season: 8 hat-tricks (shared with Cristiano Ronaldo)
Most league matches scored in in a single season: 27 games (2012/13) (Shared with Cristiano Ronaldo)
Most home league matches scored in in a single season: 16 games (in 2011/12)
Most away league matches scored in in a single season: 15 games (in 2012/13)
Youngest player to score 200 La Liga goals: 25 years
Most consecutive La Liga matches scored in: 21 matches, 33 goals(2012/13)
Most consecutive away league matches scored in: 13 matches, 20 goals(2012/13)
Most hat-tricks in El Clásico matches: 2 hat-tricks
Most assists in La Liga: 145 assists
All time highest goalscorer in La Liga: 366 goals
Youngest player to reach 250 league goals
First player to score 40+ goals in 3 La Liga seasons (shared with Cristiano Ronaldo)
Best goalscoring ratio in a La Liga season (at least 20 games played): 1.44 (46 goals in 32 games in 2012/13)
RONALDO SPANISH RECORDS
Most penalties scored in La Liga history: 59 penalties
Most penalties missed in La Liga history: 11 penalties
First player to score 25+ goals in five consecutive La Liga seasons (shared with Lionel Messi)
First player to score 25+ goals in six consecutive La Liga seasons (shared with Lionel Messi)
First player to score 25+ goals in seven consecutive La Liga seasons (shared with Lionel Messi)
First player to score 25+ goals in eight consecutive La Liga seasons (shared with Lionel Messi)
Only player in La Liga history to score 20+ goals in 8 consecutive seasons (shared with Lionel Messi)
Only player to score 40+ goals in two consecutive La Liga seasons (shared with Cristiano Ronaldo)
First player to score 30+ goals in five consecutive La Liga seasons
First player to score 30+ goals in six consecutive La Liga seasons (2010/11 – 2015/16)
Most hat-tricks in Spanish football: 35 hat-tricks
Only player in La Liga history to score 2+ hat-tricks in 7 consecutive seasons (shared with Lionel Messi)
The first player to score against every team in La Liga in a single season
The first player ever to score in six consecutive Clásicos
The first player to score 20 away goals in a single season in La Liga
Most league matches scored in in a single season: 27 games (2011/12) (Shared with Lionel Messi)
Most goals scored in three consecutive La Liga matches: 9 goals(shared with László Kubala, Mundo and Campanal)
Most opponents scored against in a single season: 19 (2011/12) (Shared with Lionel Messi and Ronaldo)
First player to score more than 50 goals in four [consecutive] seasons in Spanish football
Most hat-tricks in La Liga: 32 hat-tricks
Most goals scored in La Liga after the first 8 games: 15 goals (and he didn't play in 1 of those games)
Most goals scored in La Liga after the first 10 games: 17 goals (and he didn't play in 1 of those games)
Most goals scored in La Liga after the first 12 games: 20 goals (and he didn't play in 1 of those games)
Most goals scored in La Liga after the first 15 games: 25 goals (and he didn't play in 1 of those games) (shared with Pruden and Bata)
Most consecutive home matches scored in in La Liga (in which he played): 17 consecutive home games
Only player to win 3 LFP awards in one season (2013/14): Best player, Best forward and Best goal
Fastest La Liga player to score 150 league goals (140 games)
Fastest La Liga player to score 200 league goals (178 games)
Fastest player to score 300 official club goals
Best La Liga penalty conversion rate (of at least 30 PK's): 93%
The best goal ratio ever in La Liga (over 100 games): 1.04
First player to score 40+ goals in 3 La Liga seasons (shared with Lionel Messi)
Most La Liga hat-tricks in a season: 8 hat-tricks (shared with Lionel Messi)